Smart wearables have been around now for nearly 10 years.
Yup, how time has flown… Major phone manufacturers have complimented their high end devices with smart watches releasing around the time of the flagship smartphones launching to market.
Huawei, who are at the forefront of specs and innovation in the mobile industry are marching forward with their wearable tech, having just released their Huawei GT Smartwatch.
The 46mm watch runs on a proprietary Huawei OS (not Android Wear) and connects up via Bluetooth to their mid to high end smartphones, most notably, the newly released P30 Pro.
Required is the Huawei Health App in order to get things up and running.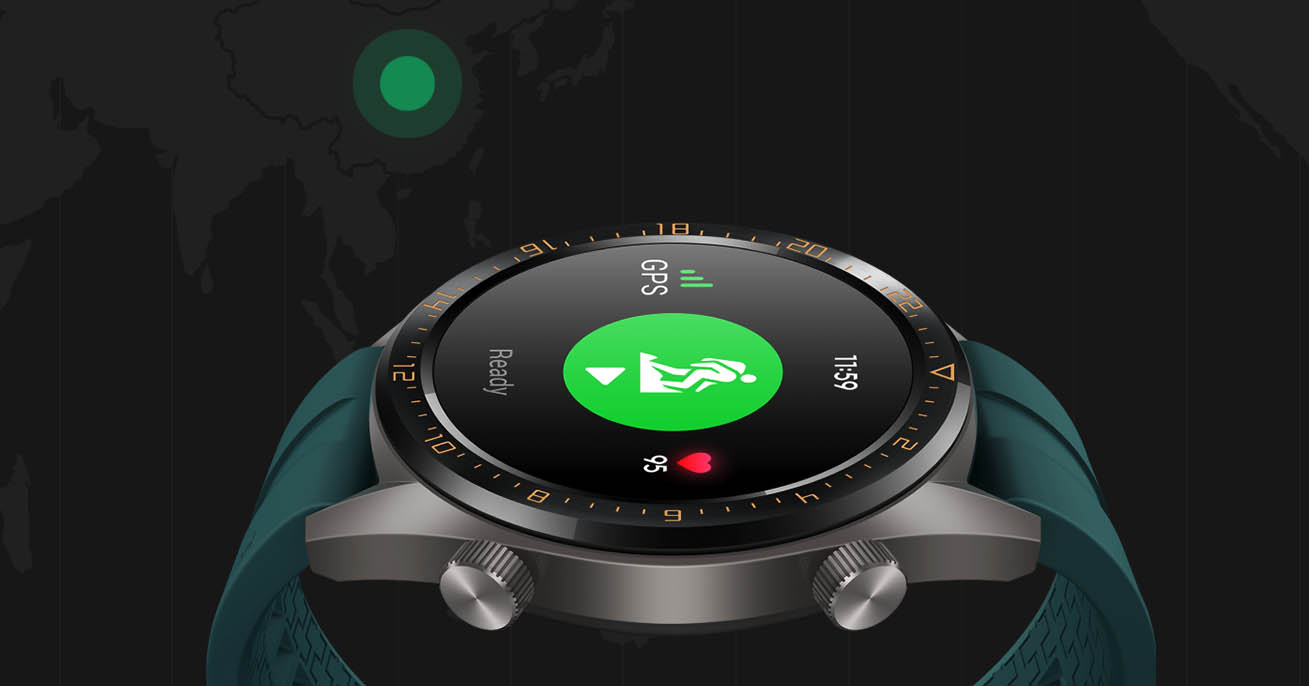 I was honoured to receive a GT Watch with the release of the P30 Pro.
From the box, the watch had 60% life in it, so it was straight in to connection.
This was super simple. Once the Huawei Health App detects that there is a Huawei GT Smartwatch within its scope you pair it and you're done.
The watch will record your fitness and daily activities, including sleep. The GT is specifically designed for health and not much more.
Going through the Health App you can view your stats – from the GT Smartwatch take regular heart rate checks, swipe left, right, up and down to access the various menus and settings.
Built into the GT Smartwatch is 14 differing watch faces, mostly all are designed for a primary function, Fitness, Weather, Outdoors and so on – but there's also a couple that are premium looking faces without the Health and Workout clutter.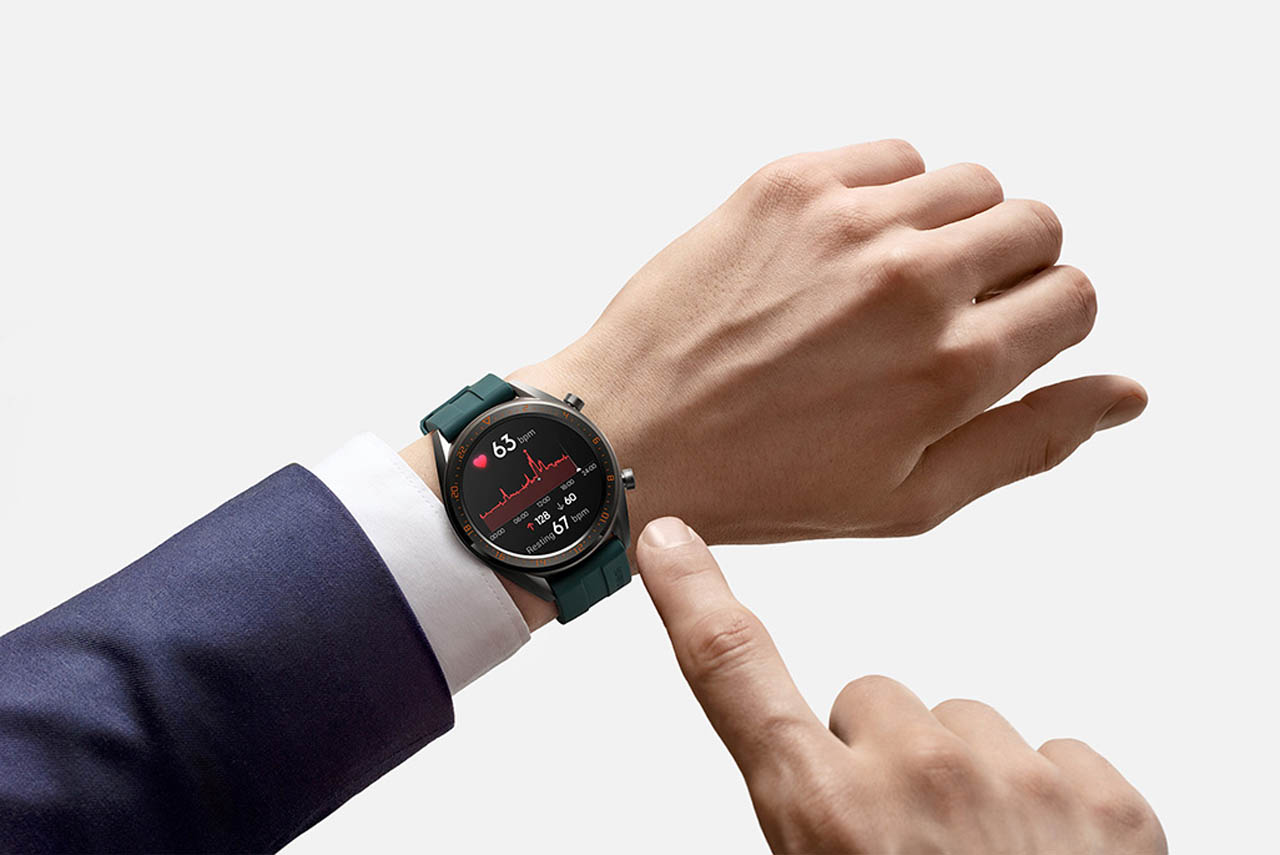 Two buttons feature on the right side of the GT Smartwatch. The top right one acts like a back button and the lower right takes you in to a very comprehensive menu. Here you can schedule your fitness regime, create a workout, run, walk or even swim.
The GT Smartwatch is waterproof up to 50 meters (not in salt water though).
You can receive all of your usual notifications as you would expect from a smart wearable; Emails, SMS, Calls and if you opt to turn it on, Social Media and / or anyother App on your phone.
You cannot make and receive calls on the GT Smartwatch though. There is no internal microphone but you do get an internal GPS.
The GT Smartwatch also does not have any built in storage either, so you will not be able to add music files or such the like to it and leave the phone at home when you go for a run.
The Huawei GT Smartwatch is ultimately a fitness assistant and has one clear and superb advancement over any of its competitors… a whopping two week battery life.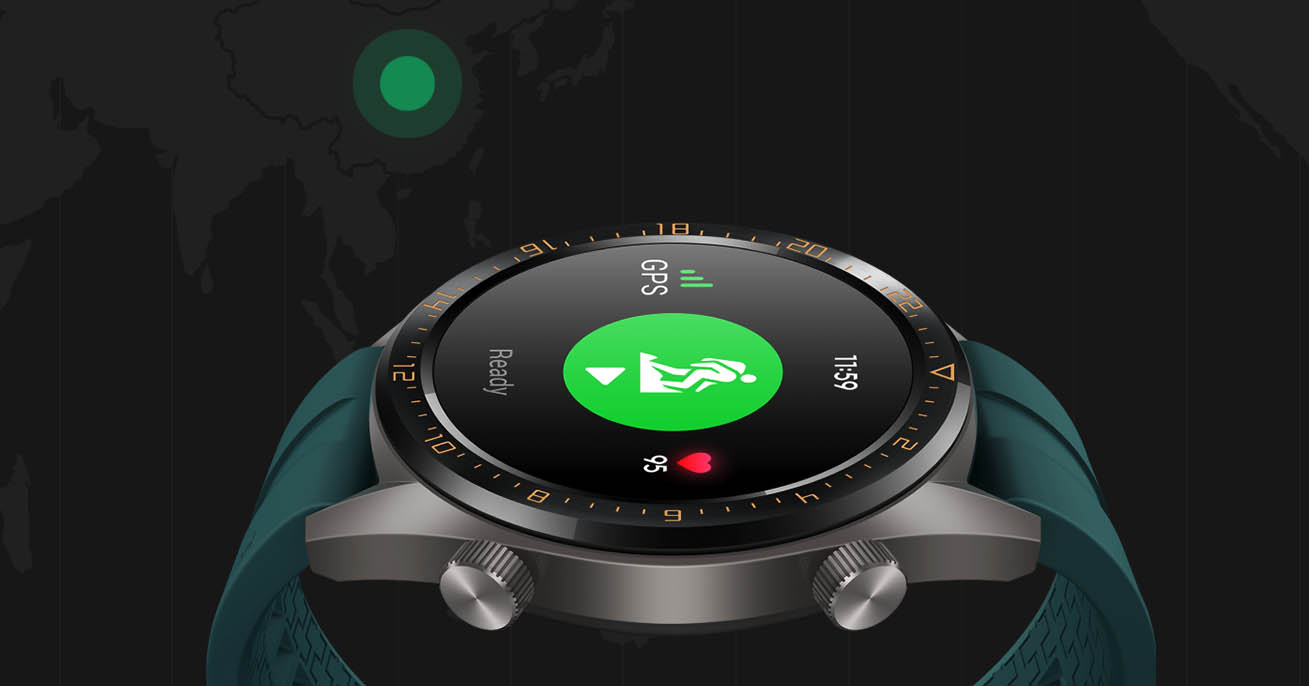 Yep, for the moderate user, you no longer need to try and remember to place your watch on its charger before you go to bed. Wear it, always for almost a month, charge it up (which generally takes just under an hour) and go.
I've been wearing the GT for a few days now – I receive a lot of notifications and calls both daily and nightly. From the 60% juice that it had from when I received it until now it's sitting at 57%.
That's three and a half days of busy use. Magic.
The GT Smartwatch is a beast. It just keeps going. Huawei are slowly but surely getting us to that ever-lasting battery.
The strap that comes with it is a soft rubber and is interchangeable.
The Huawei GT Smartwatch is the first wearable from Huawei since the release of the first Huawei Smartwatch back in 2014, to release down-under.
An ideal accessory for those that do regularly work out, have a fitness regime, or those that just want an easy-to-use, simplistic, no fuss yet functional device that's not going to run flat before you do.
Huawei GT Smart Watch Review