Join the Band revolution with Huawei and their newest smart wearable and fitness tracker, Band 6.
With a 1.47 inch edge to edge AMOLED touch screen it's bigger than it's predecessor but still small and light enough so you almost forget your wearing it.
Almost.
The smarts within will track your SPO2 levels, heart rate, sleep patterns and stress and there's Fitness modes on the Band 6 that you can instantly set and workout. Sweat like a pony.
Stats are displayed in real-time on the screen. A swipe left or right takes you through the differing statistics, swipe down to get to the Band 6 settings and the one and only tactile button to the right of the device takes you into the workout presets.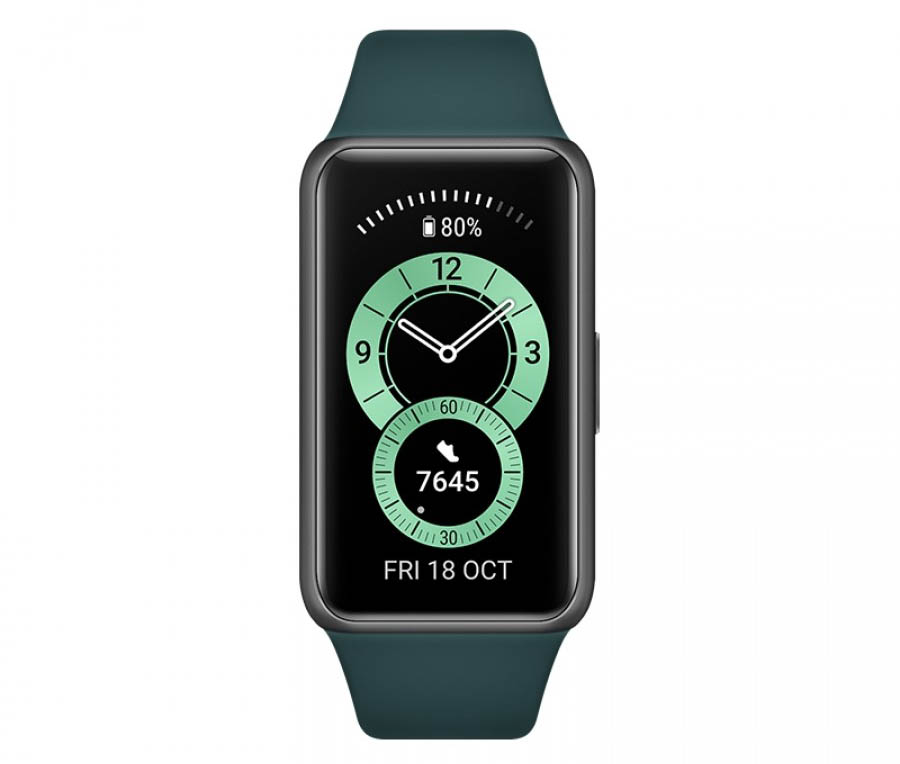 Swipe up and you'll see all of your notifications.
This had been a bug bear for me in prior Huawei smart wearables – missed notifications. Either never coming through, or coming through all at once albeit late.
Not so with the Huawei Band 6. Huawei has improved this immensely even for the iPhone users out there.
There is no built-in mic however, so you'll get a notification of a call coming through and you'll need to have your phone handy.
To get the most out of your health and well-being tracking you'll need to download the Huawei Health app for either Android or iOS.

You can simply pair the Band 6 via Bluetooth and use only the watch functions, however the Huawei Health app is designed to keep track of your health and well-being stats right down to the granular with history.
Using the Huawei Health app to set up your Huawei Band 6 is a better way to get yourself up and going.
The Huawei Band 6 has a two week battery life, from full charge to zero.
I've had the Huawei Band 6 for a little over two weeks – wearing fulltime except when showering (the Band 6 is water resistant though) and it didn't last the distance for me. From full charge to zero took nine days. That's still hell impressive and I'm not complaining.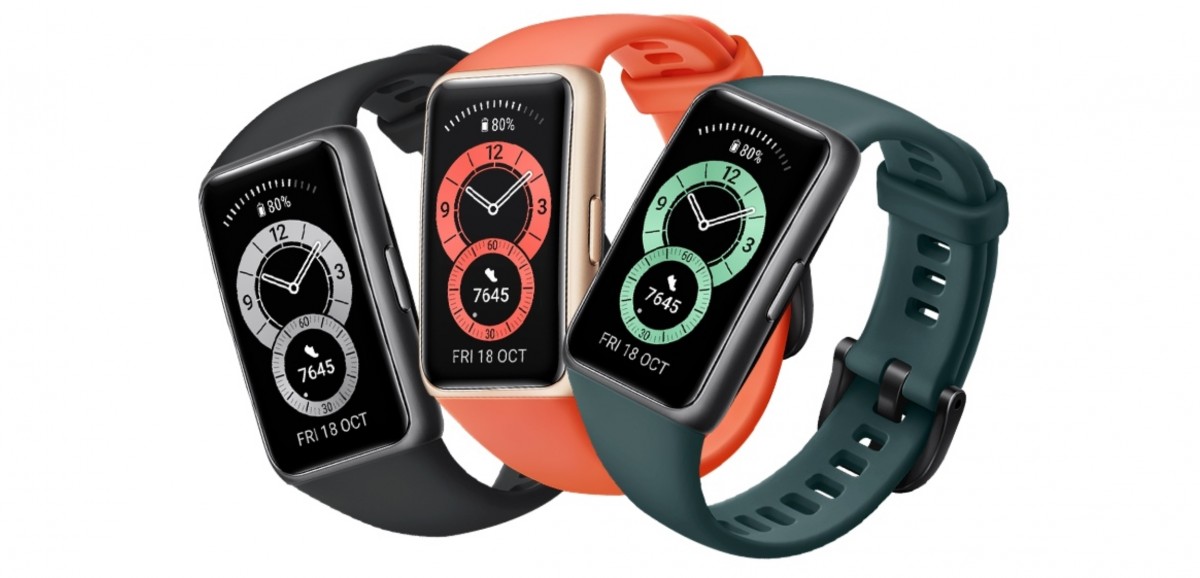 The magnetic charger is powered by USB and generally in under 10 minutes, for me, I was back at full charge and good to run.
Sporty looking yet subtle, Huawei have soft silicone straps attached to the Band 6. Being of almost a gel-like nature wearing the smartwatch consistently was a case of wear and forget.
The Huawei Band 6 is an everlasting fitness smart watch with a plethora of watch faces on offer, it's light years ahead of its rivals, and is the health and well-being Band you need to get.
Quick, simple and super reliable.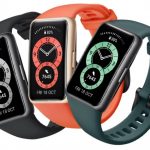 Huawei Band 6 Review