Huawei, based in China, is the worlds largest networking and telecommunications equipment company that has taken on the Western smartphone market and surprised us all with their epic leap to the elite of mobile devices over the past couple of years.
With the likes of their P9 smartphone, setting the standard for what a mobile phone should be, with the realisation of what consumers use their phones for Huawei innovated by encompassing Leica dual lenses at the rear camera for picture perfection.
Now with the company's newest kid on the block – Mate 9, it takes steed from the P9 and then turns up the volume.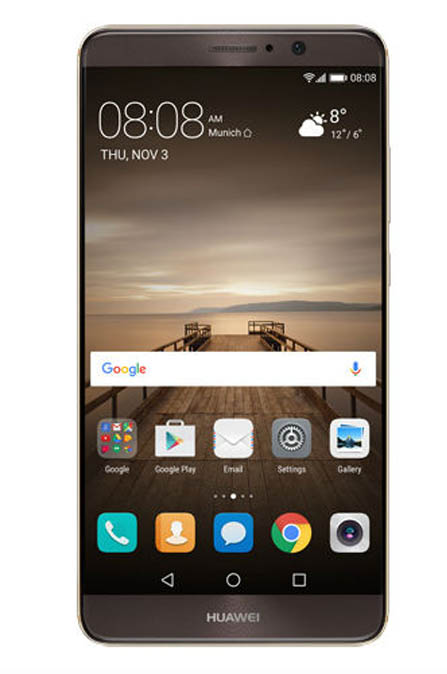 Those already familiar with the Mate series of devices they will know that the mighty handset is one of the larger smartphones on the market, a phablet, or very close to it with it's almost nonexistent bezel FHD 5.9″ screen (just a little bit shy of the former Mates at 6.0″).
The Mate 9 is lightning fast, not only at startup from being powered off but also with performance fro every day tasks and the opening of Apps. It is powered by a Kirin 960 Processor, with an ARM Cortex A73 CPU, a four-core A73 2.4GHz and which makes it 18% faster than its predecessors and current flagship smartphones currently available.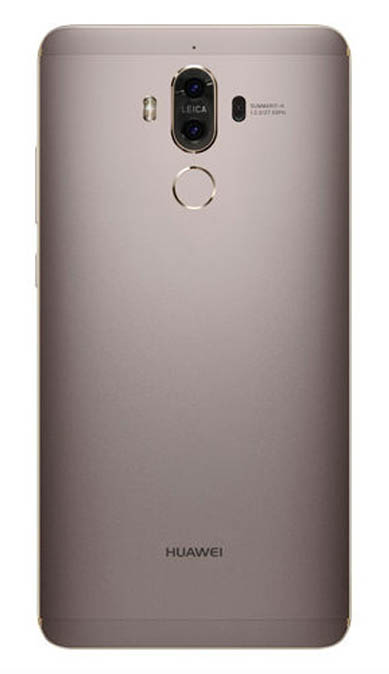 If you are a super user, the builtin 4GB RAM will see you right when multitasking, and all of this is wrapped up in Huawei's signature Emotion GUI (EMUI).
Emotion is looking crisper than ever upgraded to version 5.0. layered over the top of Android 7.0 or as affectionately (or confectionery) called Nougat.
The Mate 9 is one of few phones currently available with Nougat – as 2017 progresses, other adopters are choosing to hold off for their new handsets.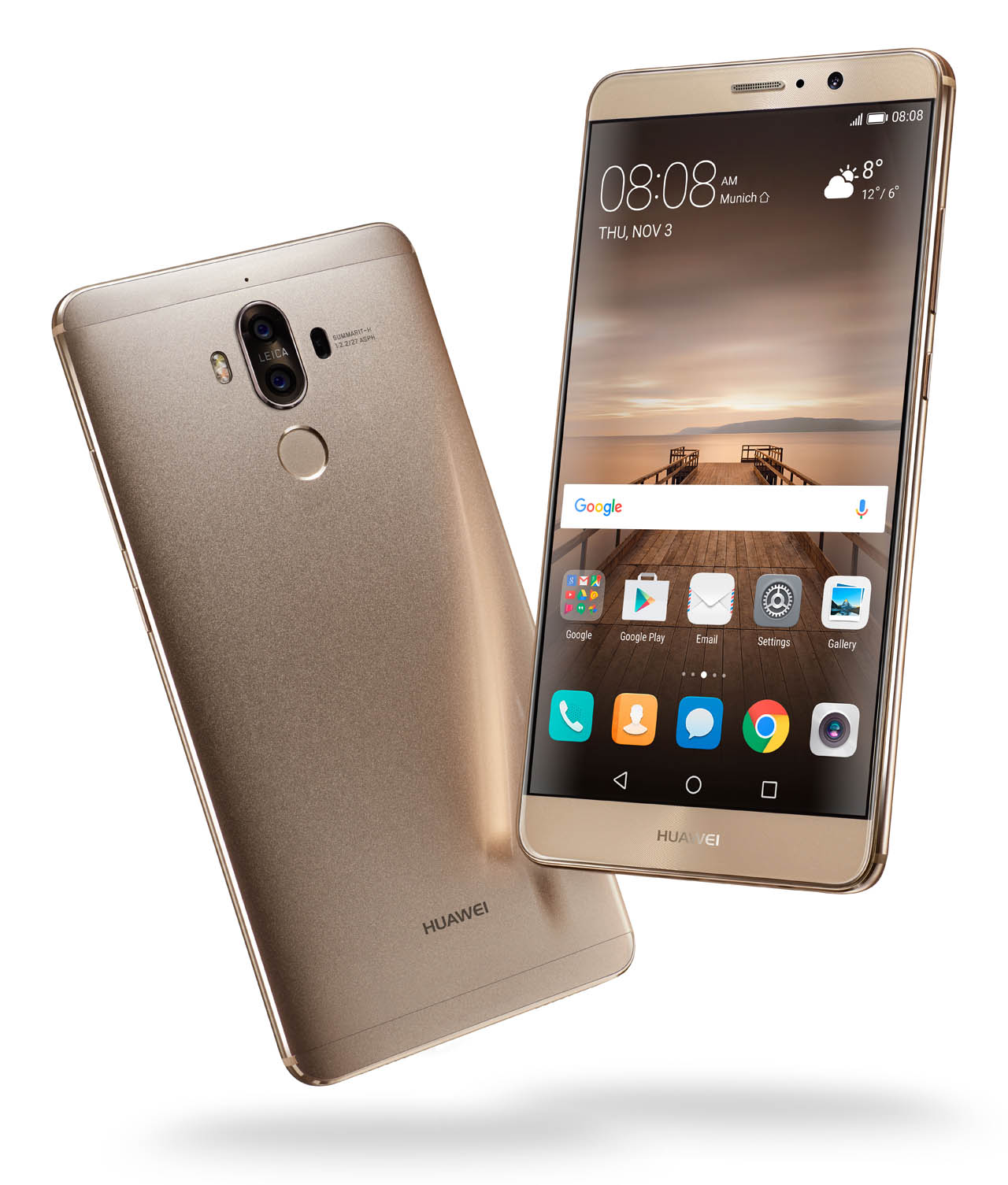 Going back to the camera, which, just like the P9, has Dual second generation Leica Lenses at the rear camera with a 2MP RGB sensor and a 20MP monochrome sensor. What these two bring to the table is monochrome advances the finer details in every shot and the RGB brings to life the vivid and striking colours and optimal low light photography. Overall we are looking at a maximum of 20 MP +12 MP for the rear and the front being 8MP. Both can record in 4K and snap in 1080p.
Camera mods that we have seen in the P8 and P9 are present, Light Painting, Beauty and Panoramic with a built in document scanner and more downloadable from within the camera App.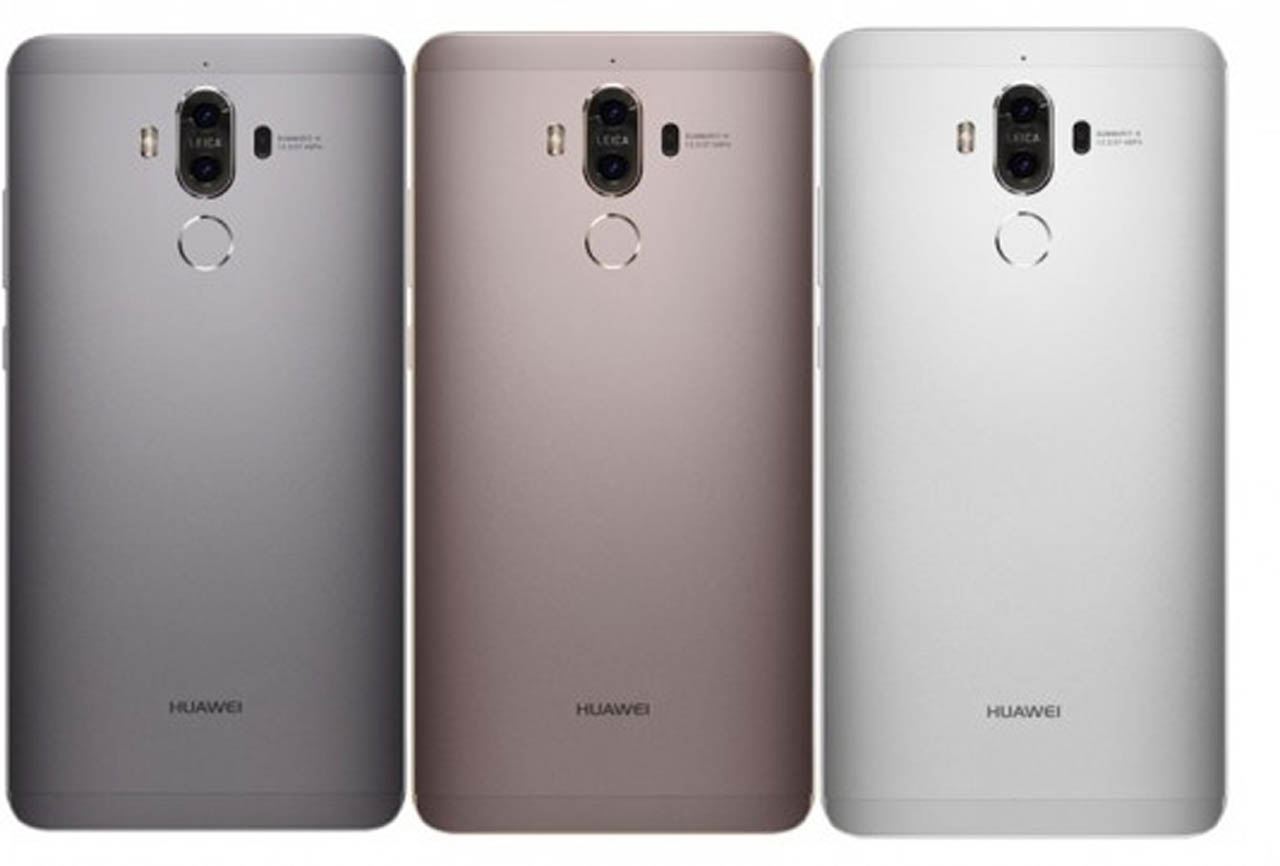 Huawei have taken advances with the battery aswell, and while it is fair to say that battery performance has never been an issue with Huawei phones, going all the way back to the Mate 7, the Mate 9 offers a Quick Charge function (50% in around 10 minutes) through to a zippy full charge. The Mate 9 will last several days just on standby (connected to Wifi or Mobile Data) or under moderate to heavy use around 18 hours before totally dying.
Huawei's customer concerns are always prevalent in their devices – so the Mate 9 is no different in this matter. The finger print sensor remains at the rear of the handset (as it was with the Mate 8 and Mate 7), however there are a few other initiatives within the EMUI that will aim to protect your phone and your security.
The Mate 9 is a stunner on all accounts. The handset that we reviewed was the Mocha coloured version with 64GB storage. (There is also a Porsche designed Mate 9 with a slightly edged screen).
Although large, the device fits comfortably and contoured in your hand. Expertly crafted via its rounded corners through to top to bottom.
Acquiring a Mate 9 is an excellent way to arm yourself for the busy year ahead if you are looking for reliability, superb functionality and a powerhouse of a smart device.
Help to Support Shane the Gamer
Everyone that works on StG is a volunteer. Keep StG Independent and (mostly) Advertising Free with a Donation
Thank You for being AWESOME