From phone chargers to smart plugs their gear has a reputation for being solid quality and super reliable.
Their new audio range is no different.
Belkin are known for their smartdevice and smarthome accessories – now they've entered the wireless audio market with a pricing tier to smash out the competition.
STG received a set of their Soundform Move Plus True Wireless Earbuds to rock out on the go with.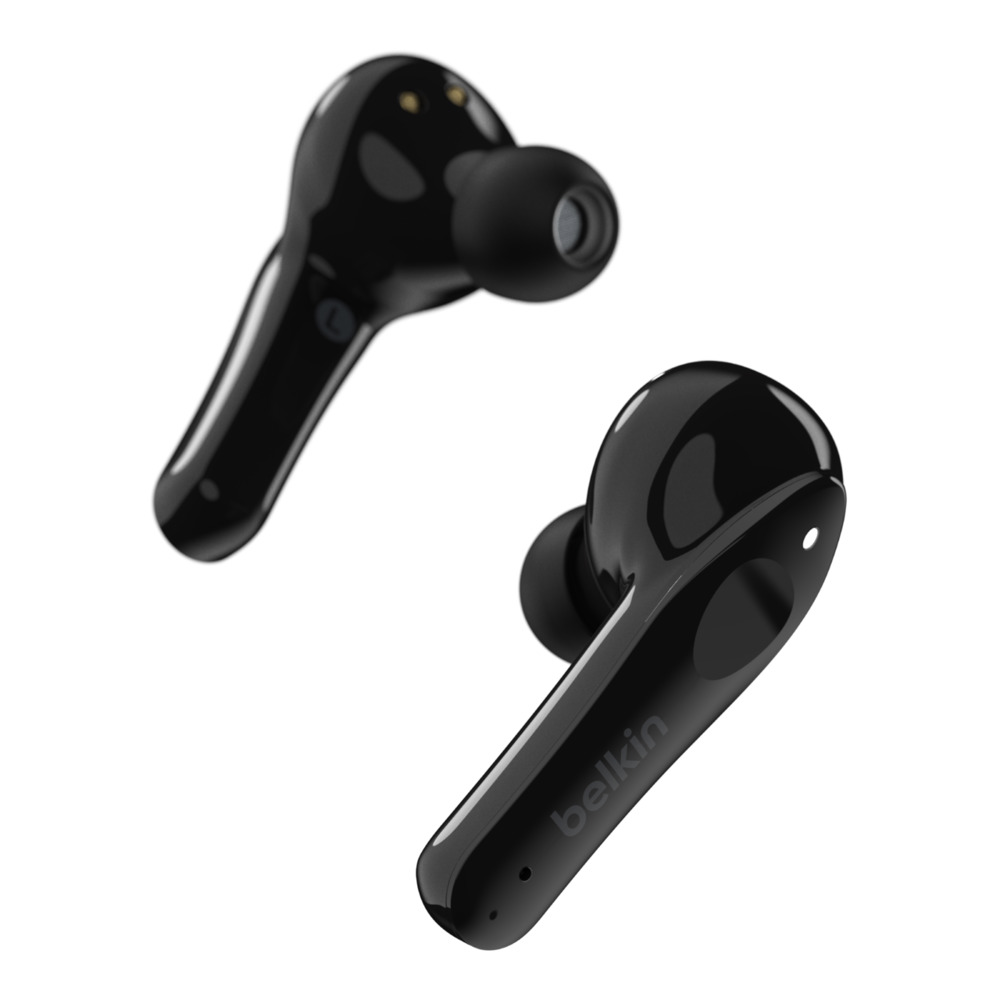 With a very distinctive oval shaped charging case with LED battery indication offers an impressive 19 hours of life for your buds, they're just as pocketable as the buds themselves are comfy to wear.
The earbuds themselves is going to give you 5 hours maximum charge for continual use.
Audio control functions are touch on the side stem of the earbuds and the silicone tips ensure that there's no noise leak.
Pairing up via bluetooth to your smartphone or tablet, well, anything Bluetooth enabled is easy as.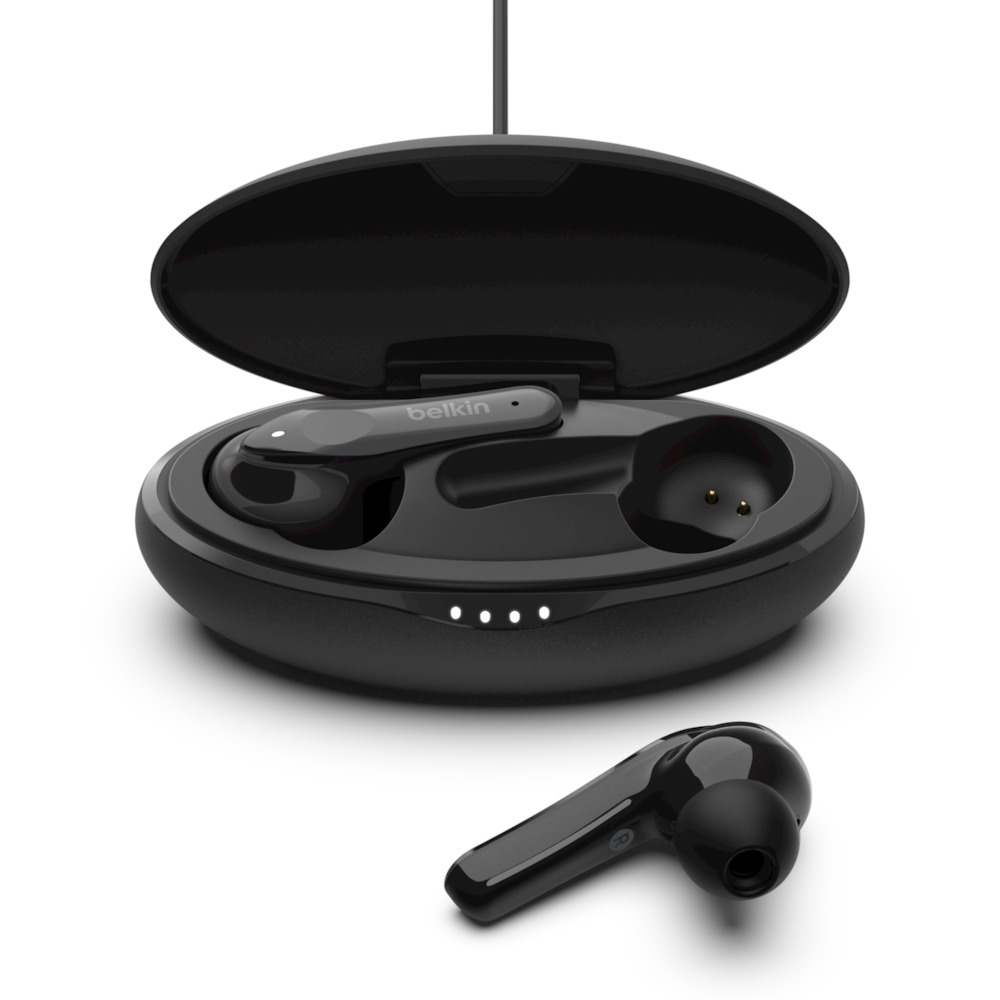 The Soundform Move Plus True Wireless Earbuds come in two flavours. Wired charging and Wireless.
The wireless being a smidgen more pricier than the wired counterpart, a full charge up from flat takes less than an hour (on wireless).
Audio wise, Belkin have added a mic in to each earbud for clear calls.
Audio output for music, gaming and media streaming is super crisp – but there is a notable lack of oomph when it comes to bassy lows.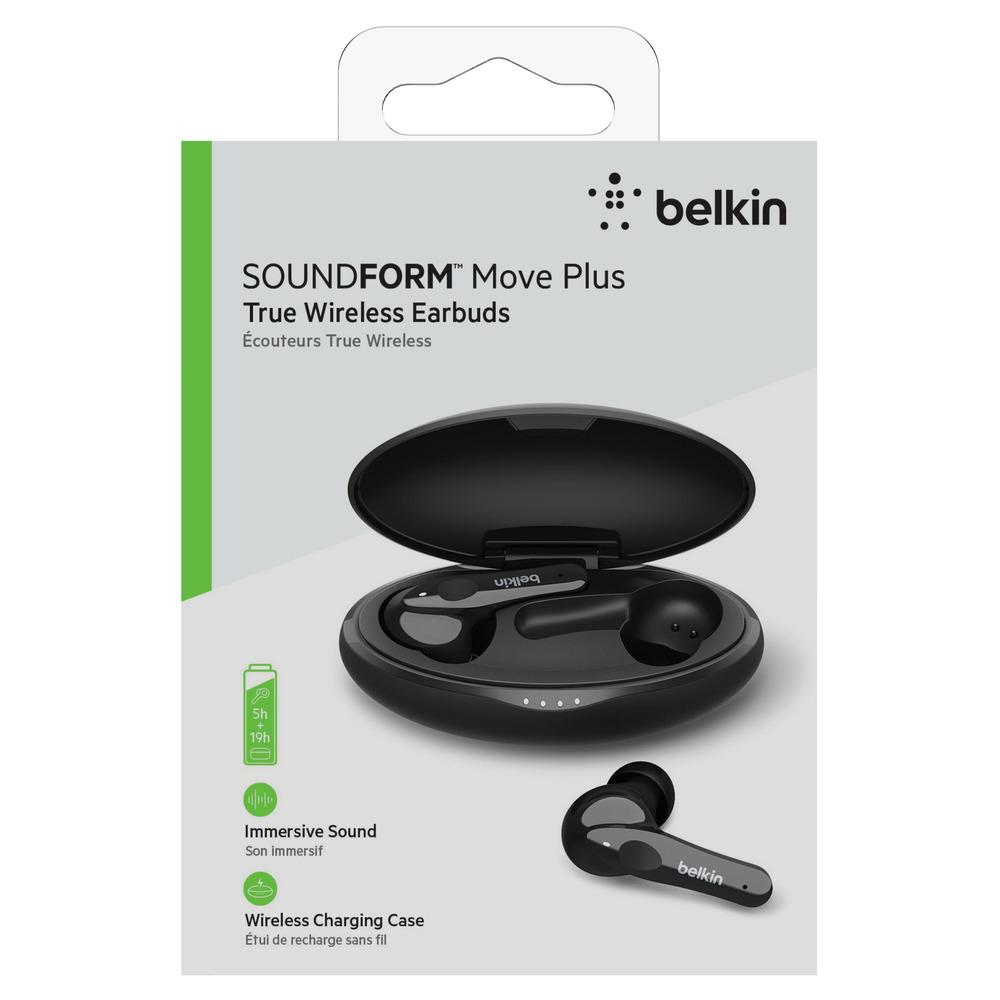 Being IPX 5 the Soundform Move Plus True Wireless Earbuds are both sweat proof for those that are looking for something not too pricy yet reliable and water resistant (the odd splash and rain).
Just don't take a dip with them in your ears.
At just under $100 the Belkin Soundform Move Plus True Wireless Earbuds are THE best quality you can get at that pricing. I'm surprised that given Belkin haven't held back on the features we see in other models that cost more, the RRP isn't higher.
Whether you're looking for a primary set or a back up set the Soundform Move Plus True Wireless Earbuds are excellent to keep you moving.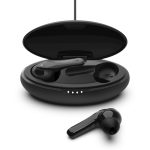 Belkin Move Plus True Wireless Earbuds