The professional ear candy that is Harman Kardon fuses themselves with the wit and intellect of Amazon's Alexa with Allure.
The mid to small sized Bluetooth speaker is the next step for the professional audio company from its larger predecessor the Astra.
The fat and round bad boy; Allure is voice activated, using Alexa, whereby you get all of the Alexa functions in one powerful audio device.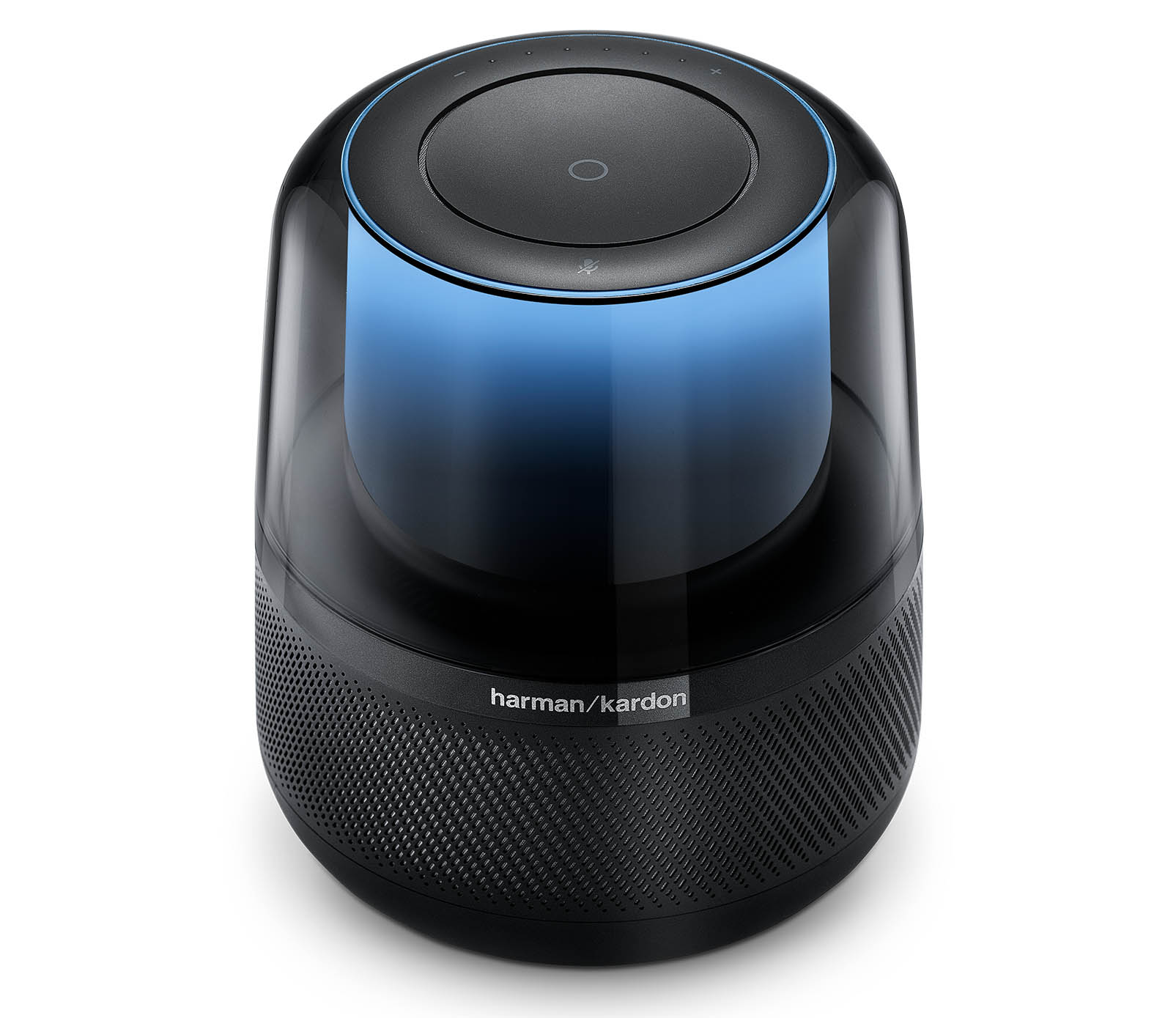 There's no denying that Alexa is the Queen of A.I. assistance, leaving Google Assistant and Apple's seemingly outdated Siri behind… I won't even bother mentioning Bixby (although that one is getting better).
Syncing up the Allure requires a bit more effort than say, simply setting up a stand alone Alexa unit.
Installing the Harman Kardon App for iOS (iPhone / iPad) or Android will then seek out an Allure within the devices vicinity. The Allure unit needs to be in pairing mode.
Usually the App will locate the Allure and connect. On both iPhone and iPad it took a couple of go's to connect successfully. Android on the other hand connected straight away.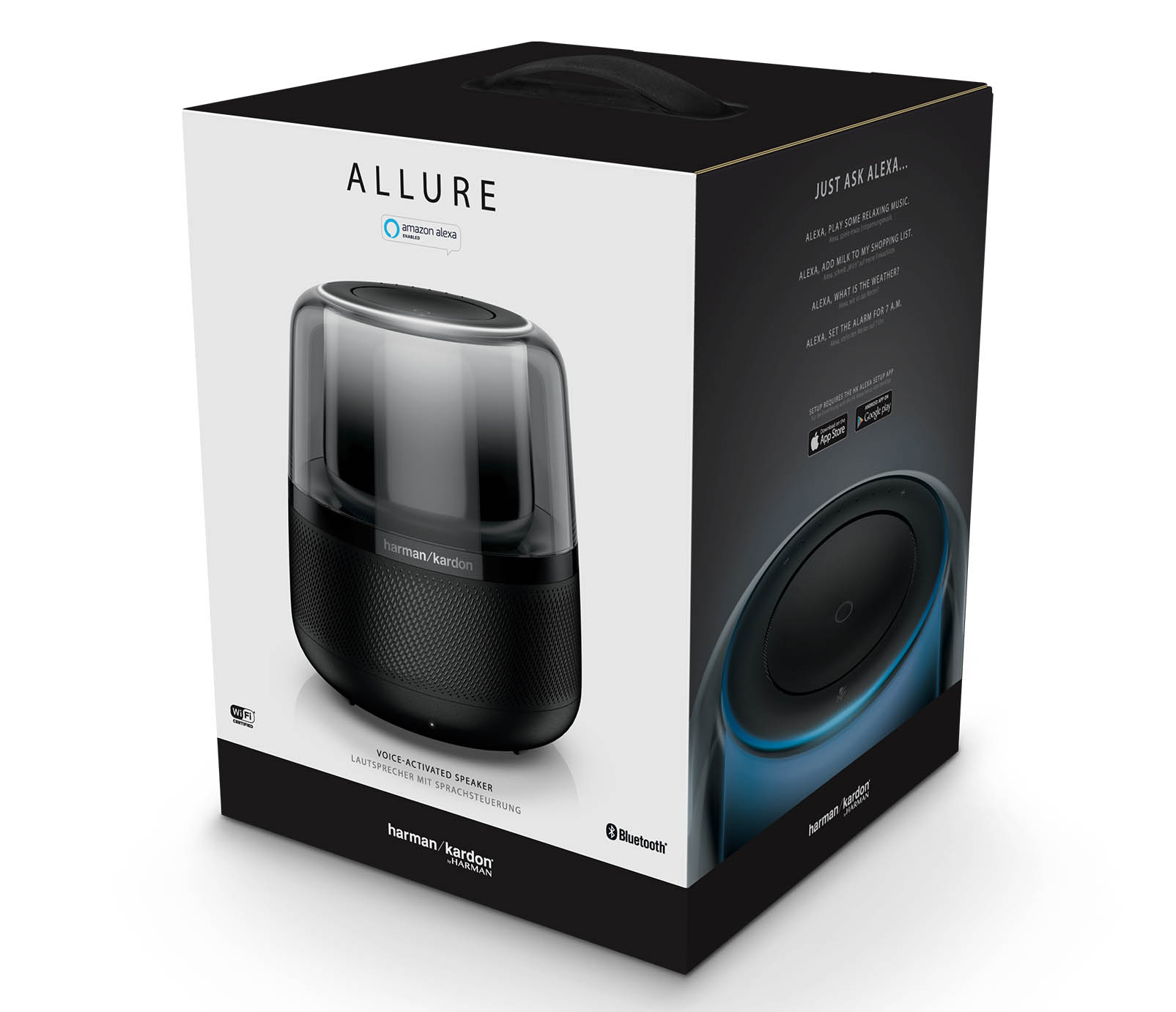 This is all you really need the Harman Kardon App for. Everything else is done via voice or the small selection of touch buttons on the Allure speaker.
As with the Astra – the official Alexa App does not recognize the Allure as an 'Alexa' device. A bit disappointing, as when playing Spotify, and already having three Alexa devices around my apartment – I like to 'Play on All' to get music in every corner, every room. The Allure will be excluded from this option and is very much a standalone.
The size of the Allure means that in any environment it's not obtrusive or bulky and is a perfect device for inner city apartments or similar.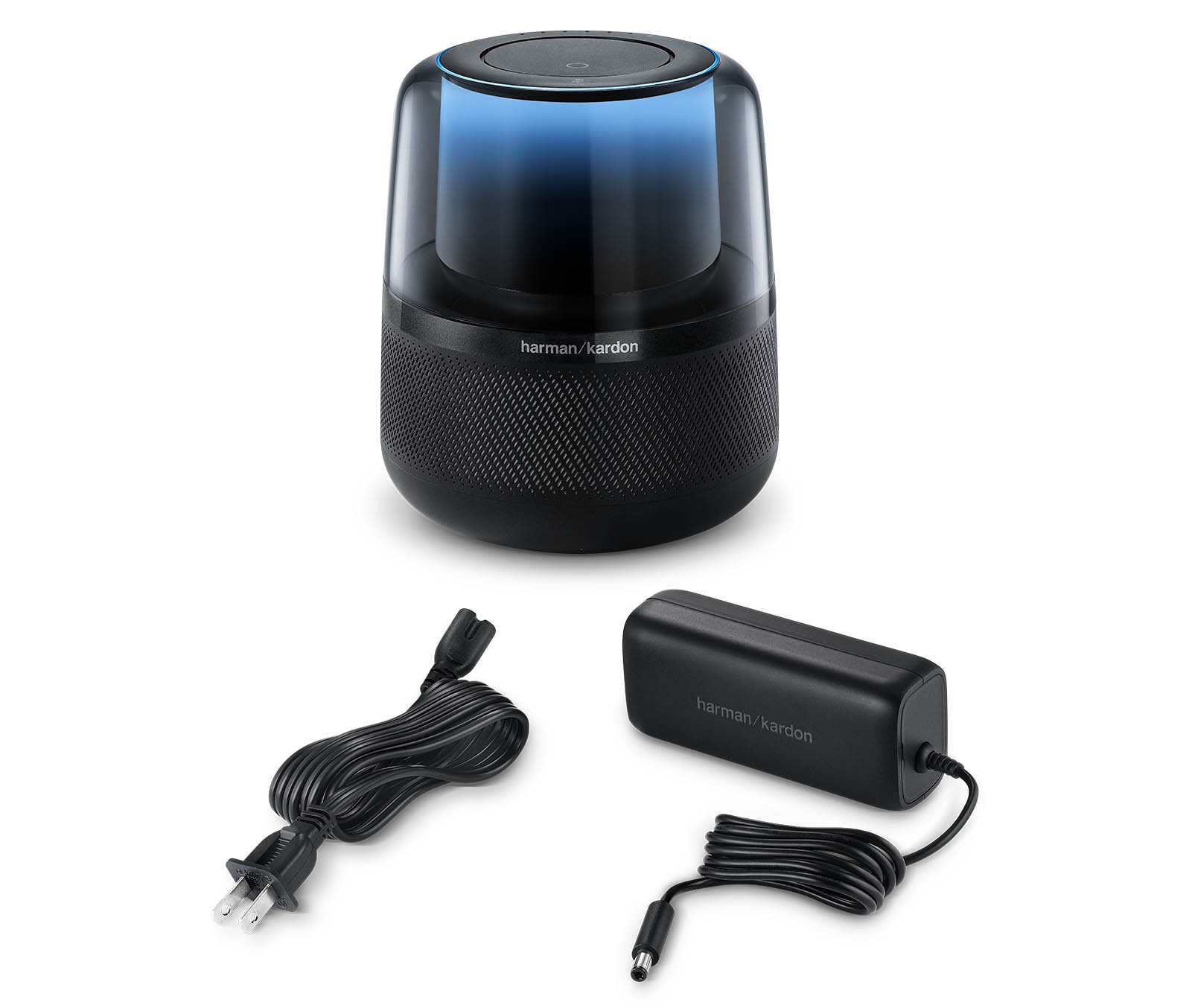 Audio wise, the Allure can belt it out with the best of them, featuring a full 360 degree sound with built in sub and 65W speaker system.
Deep bass and super clear treble and everything in-between and beyond. The AKG audio from Harman Kardon is truly superb and surprising for its size.
The Allure requires a mains A/C connection on it's base, then use it as a portable Bluetooth speaker with a long standing battery charge at full charge (about 10 hours of full time use).
If you're looking to step in to the amusing and informative world of Alexa the Harman Kardon Allure Bluetooth speaker, with its small footprint and 'alluring' blue glow design is likely to be the way to go.
A lot of loud for your money, and more cost effective than simply buying an Amazon Alexa unit.
Allure is A.I. with a boombox.
[rns_reactions]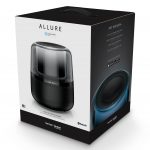 Harman Kardon Allure Review