With phone manufacturers slimming down the bezel and providing all screen phones, OPPO have managed to go ten steps further and break down borders, literally with their newest flagship smartphone, the OPPO Find X.
A seamless structure without openings on the front or rear of the phone, the OPPO Find X includes a stealth camera and sensors with a 6.42-inch OLED arc screen, at a 19.5:9 aspect ratio, COP packaging and an astounding screen-to-body ratio up to 93.8%.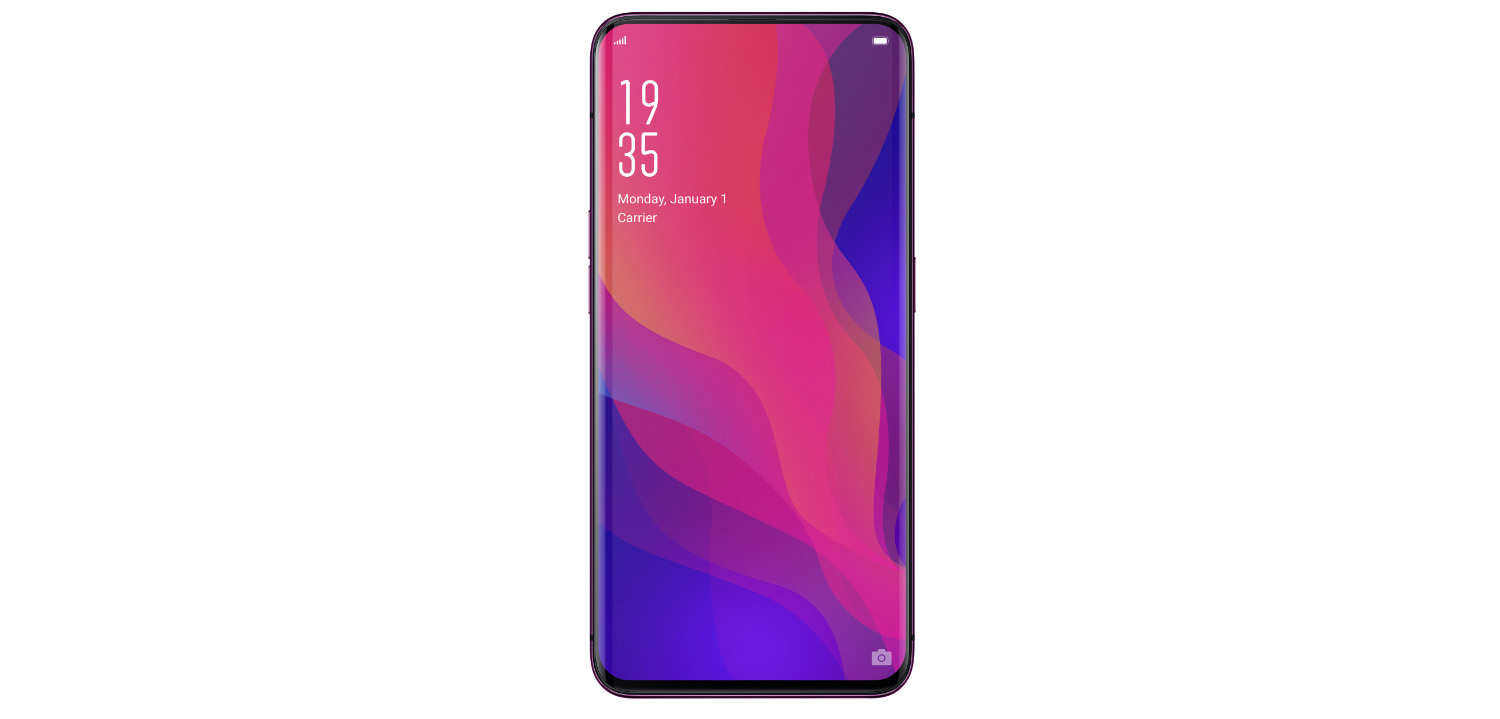 Both the front and back of the phone have unique 3D glass, with a 2.5D treatment to the edge, which is a first in the industry. Double-sided glass that is based on Corning Gorilla Glass 5 and enveloped in gradient colors to create a glossy, gemstone-like appearance.
With the soon to release OPPO Find X the camera and it's functions have also had a do-over, with inbuilt 3D Structured Light Facial Recognition which includes 3D AI Beauty Technology. A 25MP AI-enhanced camera with 3D AI Beauty Technology that provides numerous beautification options and a Sensor HDR 2.0 technology for perfect backlight selfies.
Involving RAW HDR, which uses uncompressed RAW source files to preserve the highest quality image the OPPO Find X features an all new AI portrait mode for natural bokeh and 3D portrait lighting.
The OPPO Find X's OS has been upgraded to OPPO's proprietary ColorOS 5.1, overlayed on Android 8.1, supporting the usuals like Google Assistant, App and Files Protection, driving mode and more. Under the hood is a snappy Qualcomm Snapdragon 845 mobile platform, 8GB RAM (Memory) and a very pleasing 256GB ROM (storage).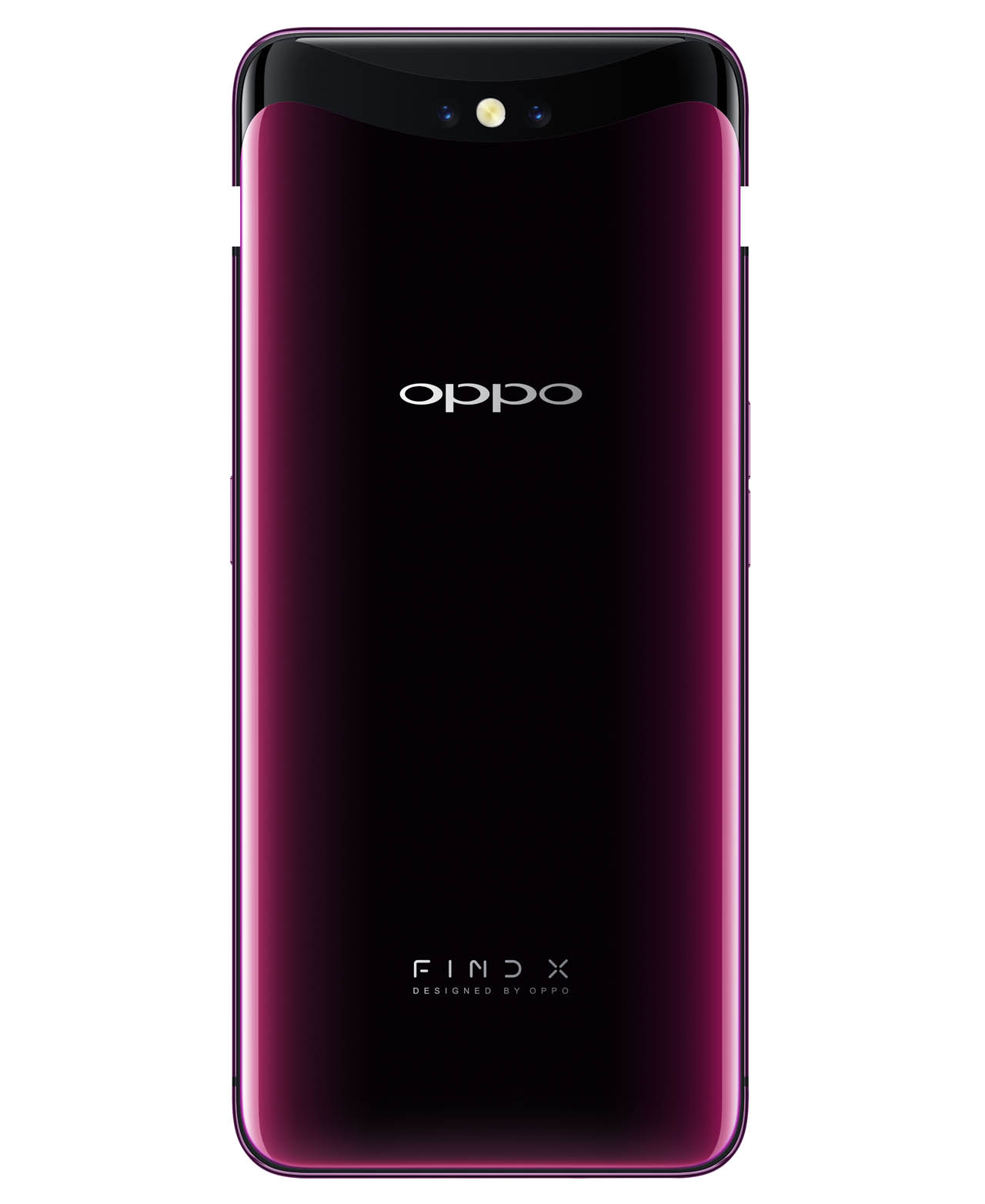 The OPPO Find X breaks with traditional design and creates an independent internal space in the limited body of a smartphone for the cameras. The OPPO Find X's new stealth design includes a flood illuminator, an infrared camera, a ranging sensor, a receiver, a front camera, a dot projector, a rear dual-camera, and an unprecedented hole-less front and rear side. With the sliding structure of the camera, it automatically stretches out when unlocked or when a user is taking photos. It will retract if it is not in use.
The camera's sliding structure needs complex technologies. OPPO uses coaxial line sliding, a vortex structure, and a silent motor. Sliding smoothness and service life are improved by reducing the slide rail damping and softening the connecting line. The mechanism completes a full stretch and retracts in 0.6 seconds and has an estimated service life of 300,000 retractions to meet daily use.
Instead of traditional range sensor, the OPPO Find X adopts a new solution combining a TP touch + infrared sensor, which integrates an ambient light sensor in the upper frame of a retractable module and transmits the sound of speaker via the hole through the glass and frame (this retains the hole-less front and rear design).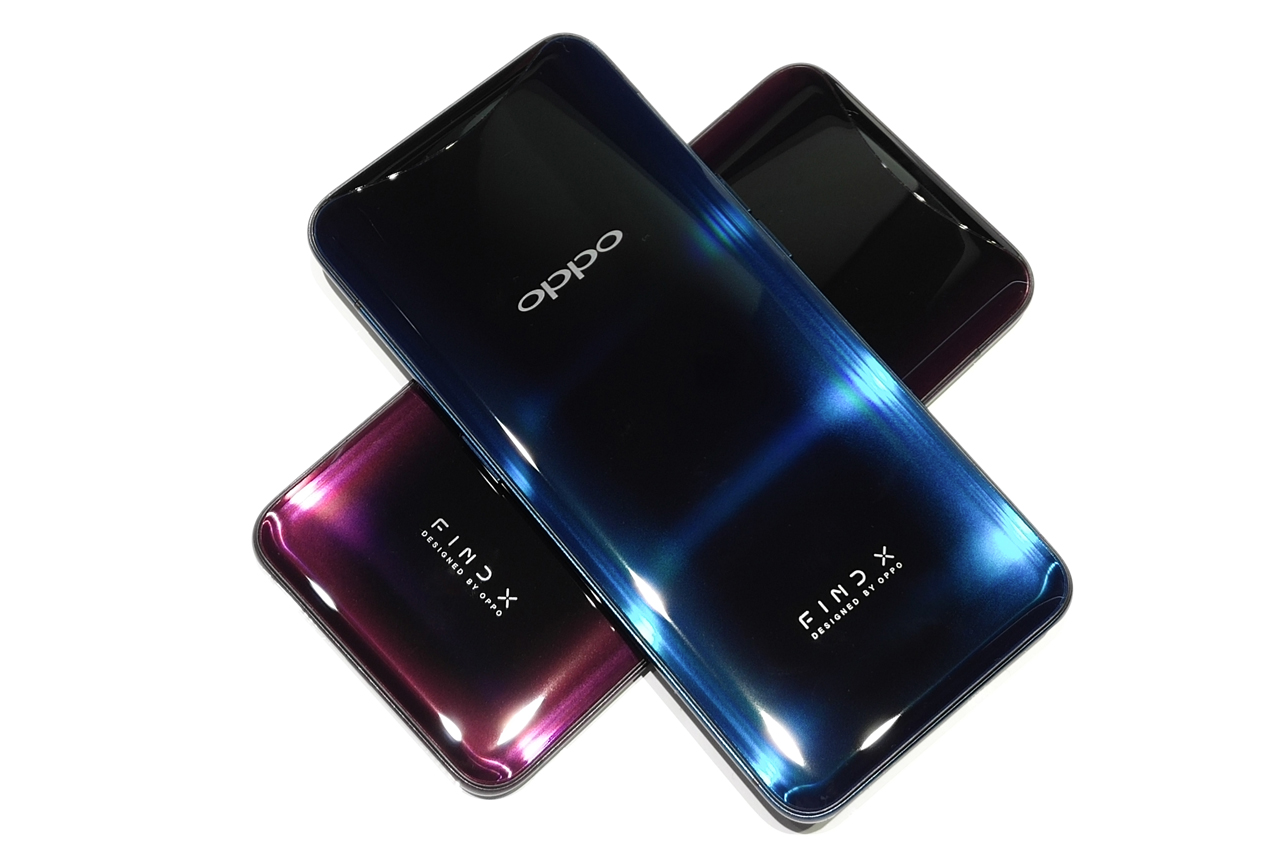 Adopting a 6.42-inch, dual-arc OLED screen, supporting a display for rich color and vivid pictures, with a 19.5:9 aspect ratio further expands the screen range and at the same time ensures a comfortable hand feel, bringing the user a wider view.
Benefitting from the unique COP packaging technology of a flexible screen, the Find X has an ultra-thin border, 1.65mm on the left and right border, 1.91mm on the top border, and 3.4mm on the bottom border, which increases screen-to-body ratio to 93.8%, this is the largest screen-to-body ratio in the mobile phone market today.
To upgrade the gradient body of the phone, OPPO added a gradient effect to the frame of the phone according to its shape, combining gradient color with the 3D curve on the rear side to create a glossy effect that resembles gemstones. The Find X has two innovative gradient colors: Bordeaux Red and Glacier Blue.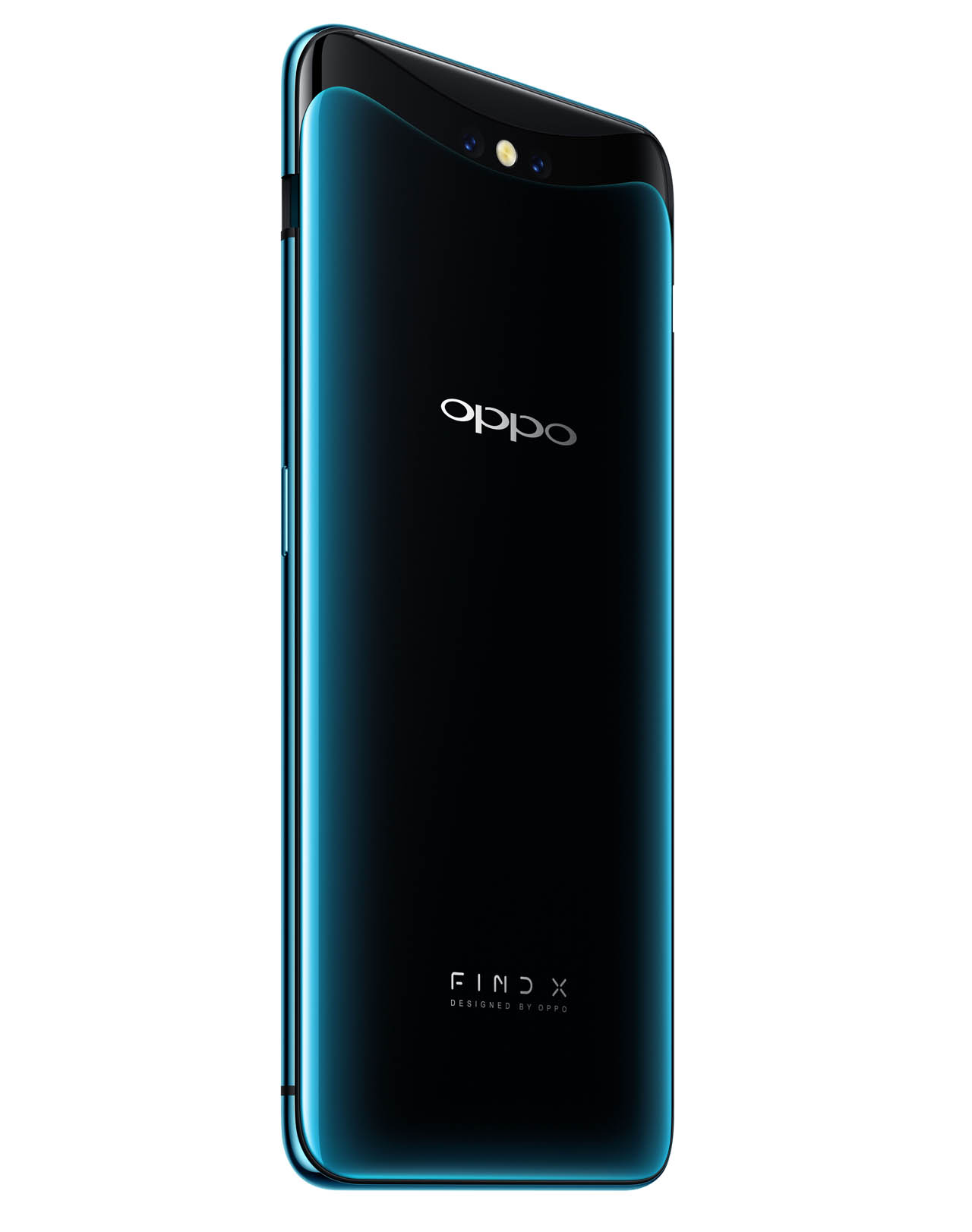 In landscape mode, some frequently used apps and operations can be displayed on the screen, near the two sides of the earpiece, which allow for both apps to be used at the same time, where one of the two apps is suspended above the other app. The position of the suspended app can be adjusted at will. This allows playing a game and watching a video at the same time without interruption.
Using your mug to unlock your smartphone is the thing right now with smartphones. The OPPO Find X has 3D Structured Light Facial Recognition- meaning that you can unlock in an Instant with greater security.
With the Find X, users can simply use eye contact to activate the phone, to complete unlocking and to make mobile payments. Advanced 3D structured light technology makes all of this possible. Find X has a speckle light detecting system comprised of a flood illuminator, an infrared camera, and a dot projector.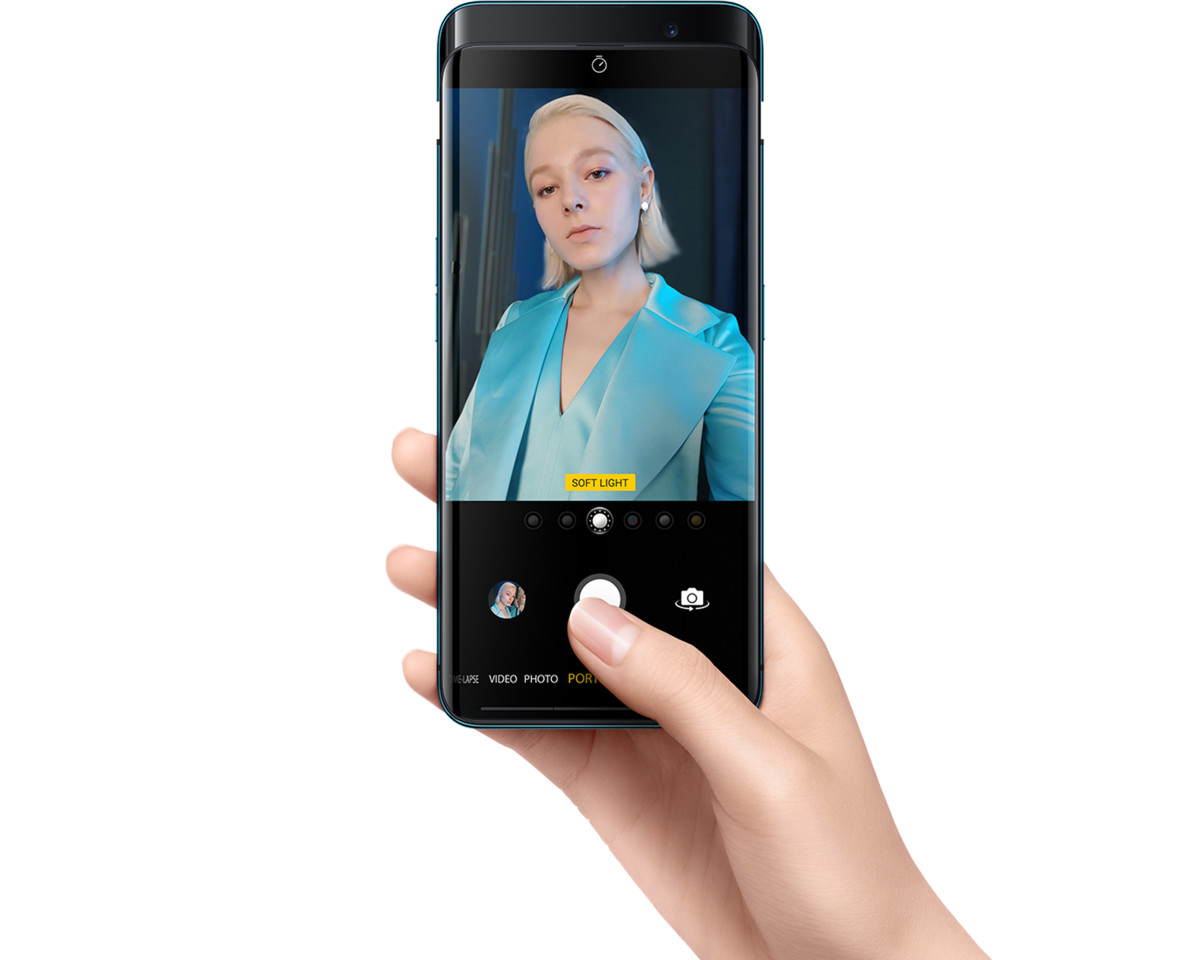 With a laser generator projecting over 15,000 recognition spots on a human face, the mechanism builds a precise and complete 3D facial model of the user, so as to accurately identify the user's characteristics so that he or she is instantly recognized with a look at the screen. The false acceptance rate of the system is only one in a million, which is much lower than fingerprint recognition
Moreover, it functions well even in scenarios when hands are wet and gloved. The infrared light in the phone makes the system capable of accurate recognition even at night. 3D Face Recognition also supports Alipay Face Payment.
Also benefitting from a 3D light detecting system, the Find X is able to obtain high-precision facial information to build a precise 3D model. On this basis, using AI technology for intelligent analysis, beautification suggestions are provided for facial outline, nose form, eye depth, chin, and cheekbone, and eventually provide a more professional 3D model. The OPPO Find X has four optional beautification styles, and every style may be adjusted.
Once the phone's 3D beauty settings are configured, a user can preview the beauty settings in real time.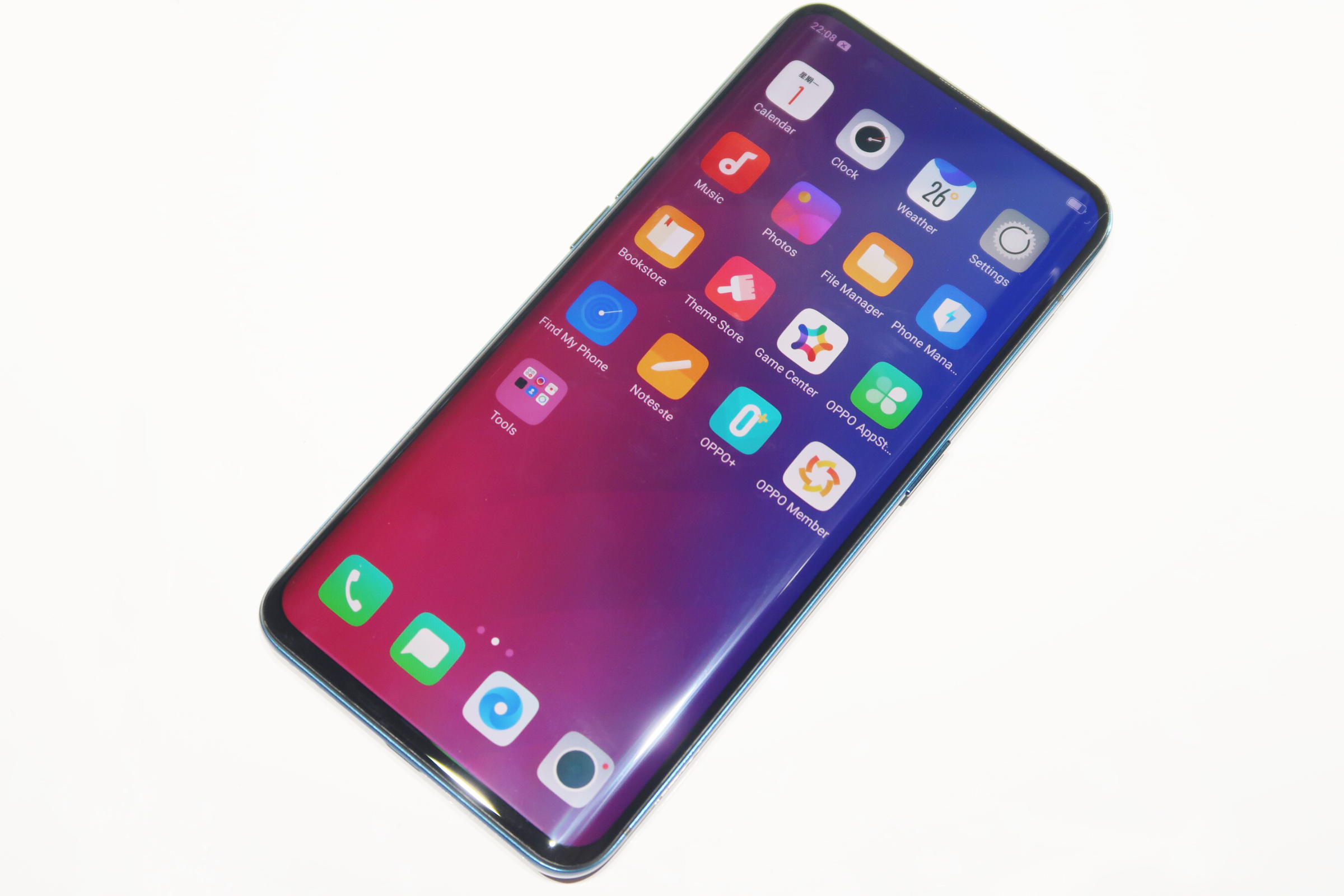 The OPPO Find X's front camera uses a Sony IMX576 sensor, with 25MP pixels and f/2.0 aperture, for better noise level control and color rendition. Even in dark light environments, the system can achieve clear selfies.
Furthermore with the 25MP front camera, the Find X further enhances the accuracy of facial recognition with 296 facial feature points. The Find X has millions of beautification options for the user based on gender, age and skin texture information.
By applying a graduated exposure technique at the pixel level, the Find X has three exposure gradations within one pixel. Given that the HDR process is done after the photos are taken, the effect in the final photo can be different from what a user expects. Together with software imaging optimization, this enables the Find X to shoot photos that are consistent with what a user sees. Also the Sensor HDR 2.0 intelligently adjusts the EV automatically.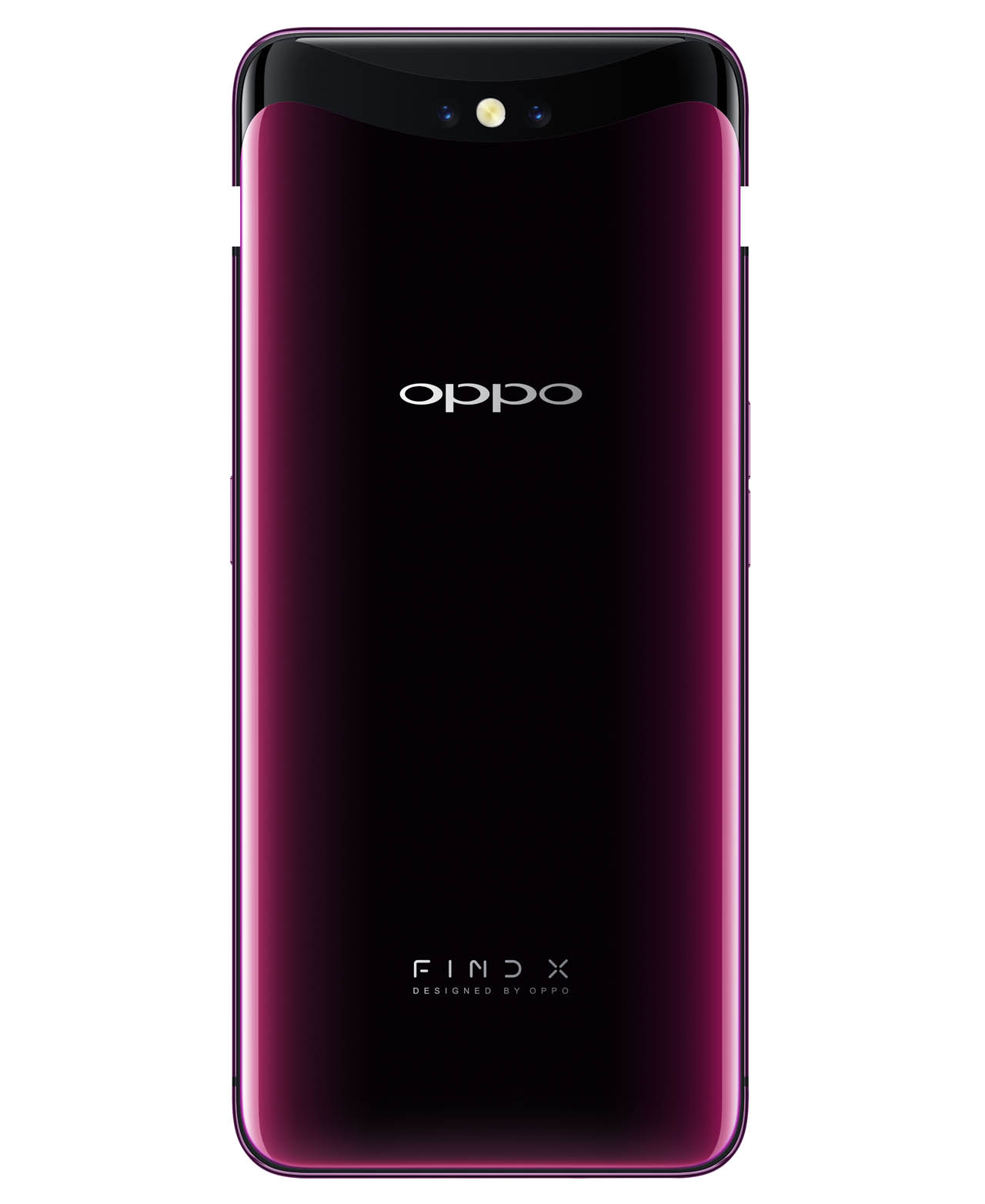 In order to retain more details in backlight situations, the Find X adopts RAW HDR technology.
After capturing an image and forming its RAW data, traditional HDR photo sensors will first compress the data and then synthesize the final photo. By contrast, RAW HDR abandons the compression process and directly synthesizes the photo with RAW data. The final HDR photo has greater detail. Even in backlight scenarios where there is a high-lighted background, RAW HDR renders a clear image and full sense of depth.
Through the work of OPPO's Portrait Lab, OPPO created a new 3D lighting technique for portraits and applied dual-camera technology to achieve background bokeh. Assisted by AI smart beautification, 3D portrait lighting, and smart movie style lighting effects, users are able to take artistic and professional portrait photos. Lighting effects currently supported include: natural light, film light, tone light, two-tone light, feature light, shake light, local color light, dizzy light, smoky color light, and sun light.
The rear cameras of the Find X can intelligently recognize 21 photography modes. With as many as 800 scenario combinations and special optimization solutions, it makes the blue sky bluer and delicious food much more attractive. The newly added "Moire" recognition function can help to eliminate interference in display, TV, and mobile screens.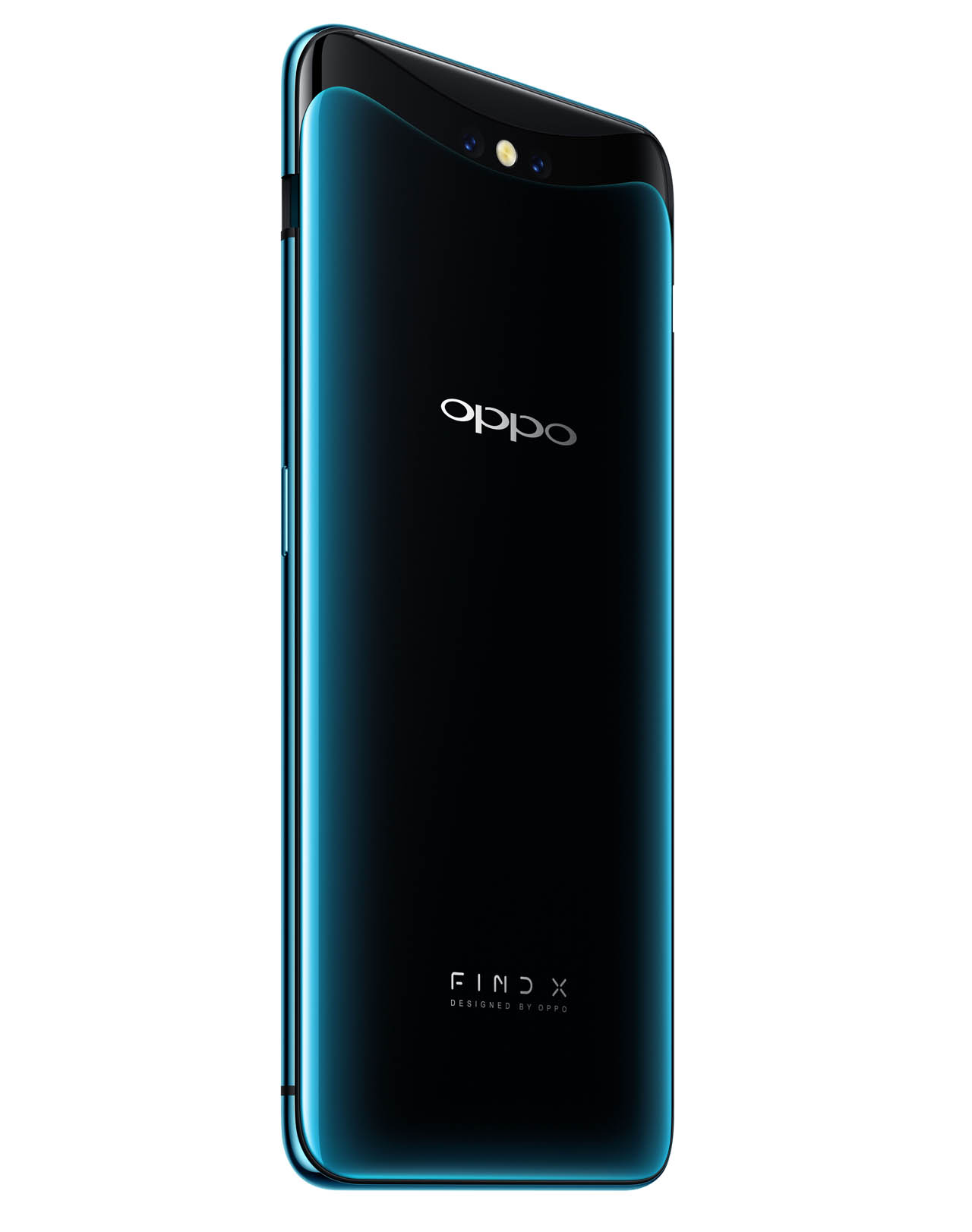 The Find X is outfitted with the latest Google Assistant, activated with the voice command, "OK, Google," for voice assistance to look up information, schedule, make phone calls, play music, listen to weather forecasts and find locations.
Energy efficient and different from a traditional MIC, the Find X adopts a smart MIC, with a built-in DSP module to intelligently recognize the noise level of the surrounding environment, so as to automatically adjust its performance. The embedded NXP noise reduction technology realizes energy efficient wakeup, enabling Google Assistant to stand by at any time, and increase wakeup success rate in a silent environment up to 95%. Meanwhile, the smart MIC has a sound wave recognition function, so Google Assistant only responds to a user's voice command.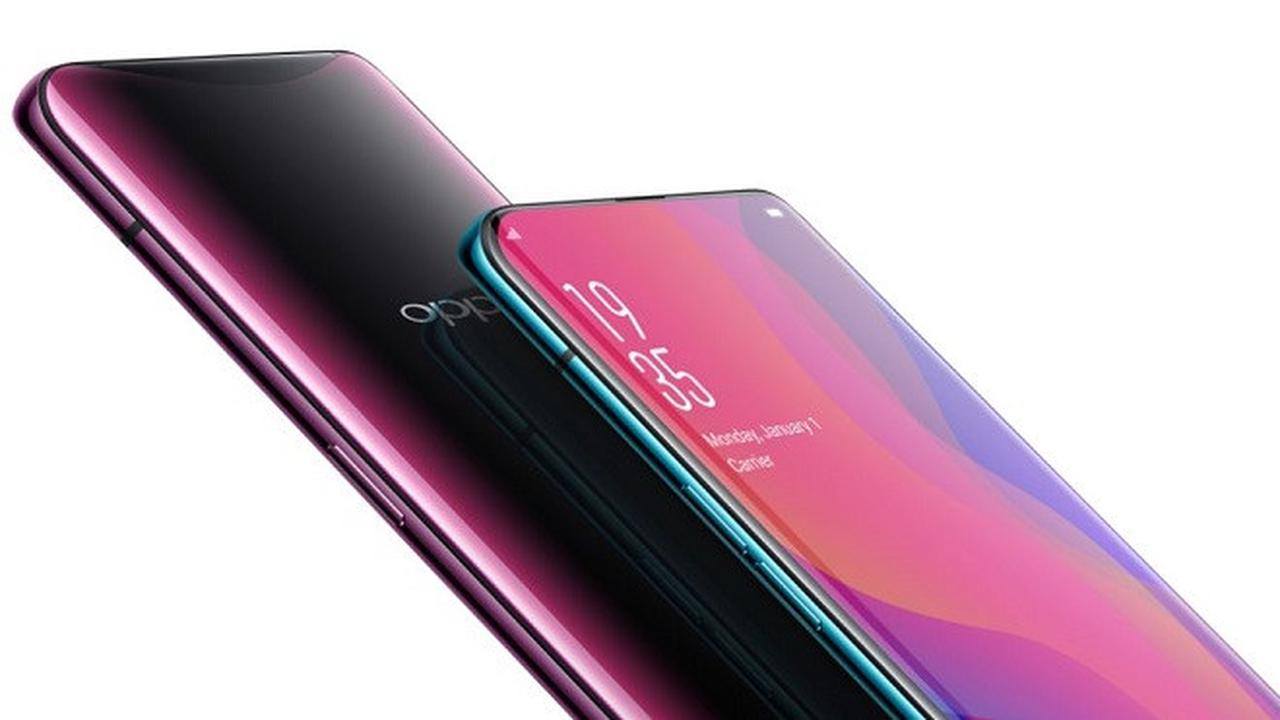 OPPO have also introduce O-Cloud which provides data cloud sync for sharing cloud storage with family members. With one exclusive OPPO account, all your data is saved to the cloud. With OPPO's cloud sync tool, users can easily change cell phones while keeping their most important data secured.
The ColorOS 5.1 deserves another mention as it comes with greater protection from unwanted access to user's personal data. Users can put confidential files in a password protected Safe Box, hide selected apps from public view, and safeguard personal information from third-party apps for greater security.
Another feature of the Find X is the mart Driving Mode.
When the Bluetooth of the device is detected in the car, the Find X will automatically activate driving mode. In driving mode, users can customize the "no-disturb" mode to ensure safe driving, including a black or white caller list and notification blocking, to avoid disturbing the navigation map on display. Users may also activate caller ID voice notifications and answer phone calls with voice commands.
As mention prior all of these groundbreaking, inniovative features are powered by the Qualcomm Snapdragon 845. A lower energy consumption and higher performance chipset.
The Snapdragon 845 is Qualcomm's most powerful CPU, giving the OPPO Find X a premium, high performance experience. The Snapdragon 845 CPU is built on a 10nm LPP process and an Adreno 630 graphic processor, improving graphic performance by 30%, while reducing power consumption by 30%.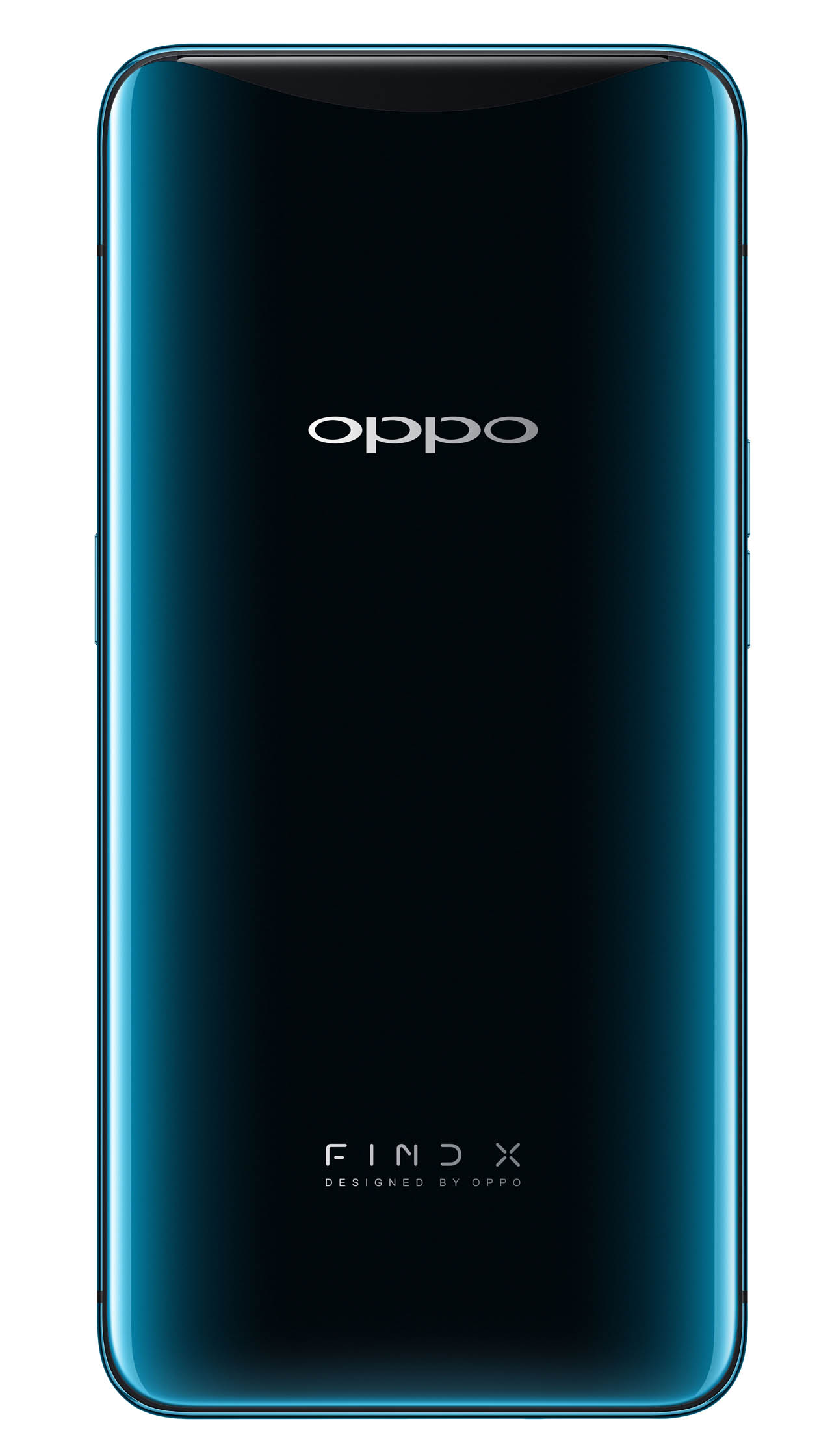 The OPPO Find X supports dual SIM dual standby single working and 4G on all bands but all of these bells and whistles aren't any good without the juice to power them.
OPPO are introducing us smartphone connoisseurs to their SuperVOOC, designed for Revolutionary Fast Charging.
The well-known VOOC flash charging technology gets a revolutionary upgrade with new Super VOOC technology especially crafted for the Series Bi-cell batterie's design and supports a 10V 5A fast charging mode. This doubles a user's charging power compared to a single cell, and a cell phone battery can be fully charged in 35 minutes. This technology has many safety advantages in comparison to traditional VOOCs, with five protections, including low temperature and low voltage, which ensures a fast and safe charge.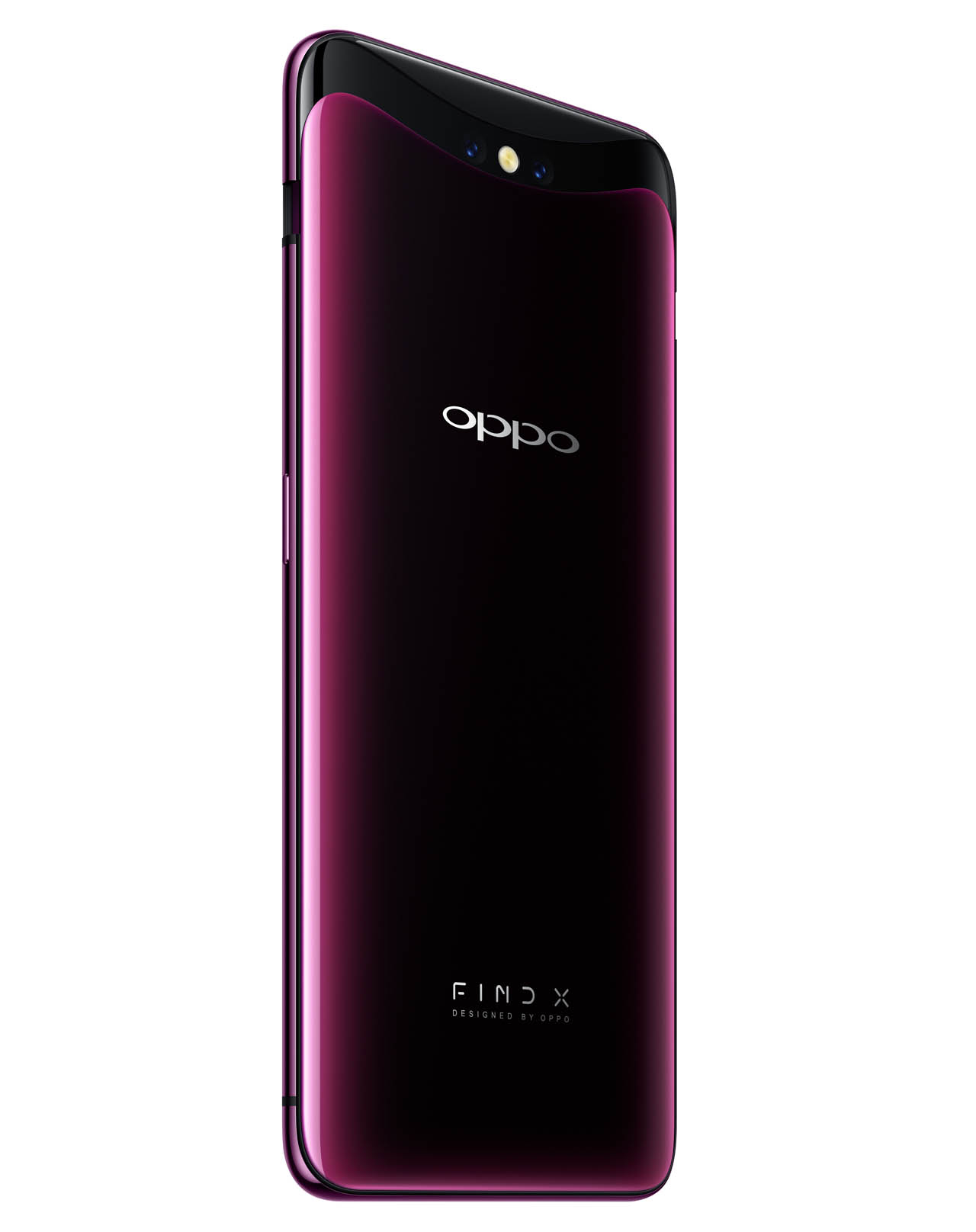 Finally dropping the micro USB charger, OPPO Find X's USB Type-C port is reversible, making charging easier. With its one-hole, two-purpose design, the charging port is also a headphone jack. Traditional headphone jacks are no longer supported. They are now replaced with portable wireless headphones.
The price, features, available time varies depending on markets but is scheduled for release on or around early August 2018. For those of you who want to speed through your smartphone usage OPPO are also releasing the Automobili Lamborghini Edition.
Keep an eye out on our hands on review coming real soon.
OPPO Find X Specs: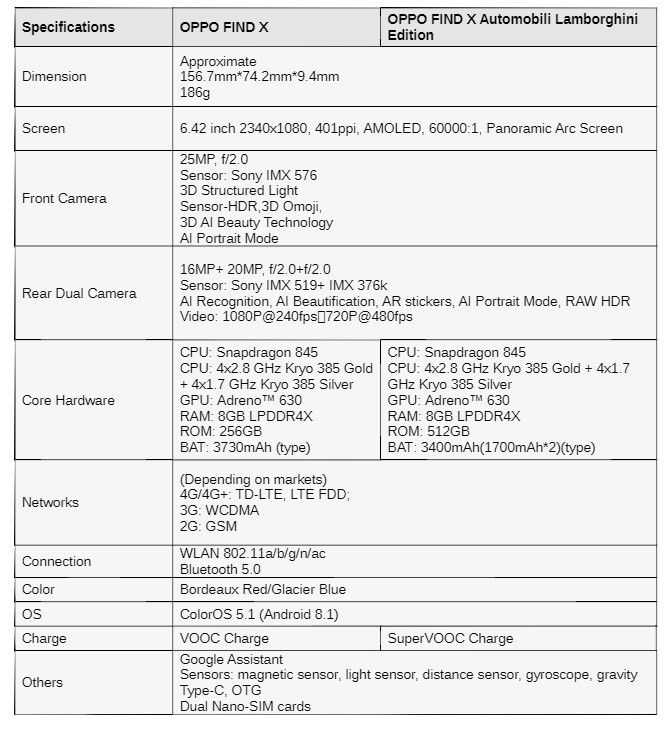 [rns_reactions]