Having the smarts doesn't mean it's expensive.
HMD Global, home of Nokia phones has recently released the mid range Android 10 smartphone, the sizeable and lightning fast Nokia 2.3.
The dual SIM no bloatware, pure Android (Android One) smartphone comes in at just a bit over $200 but has some of the goodness the $2K+ flagships do.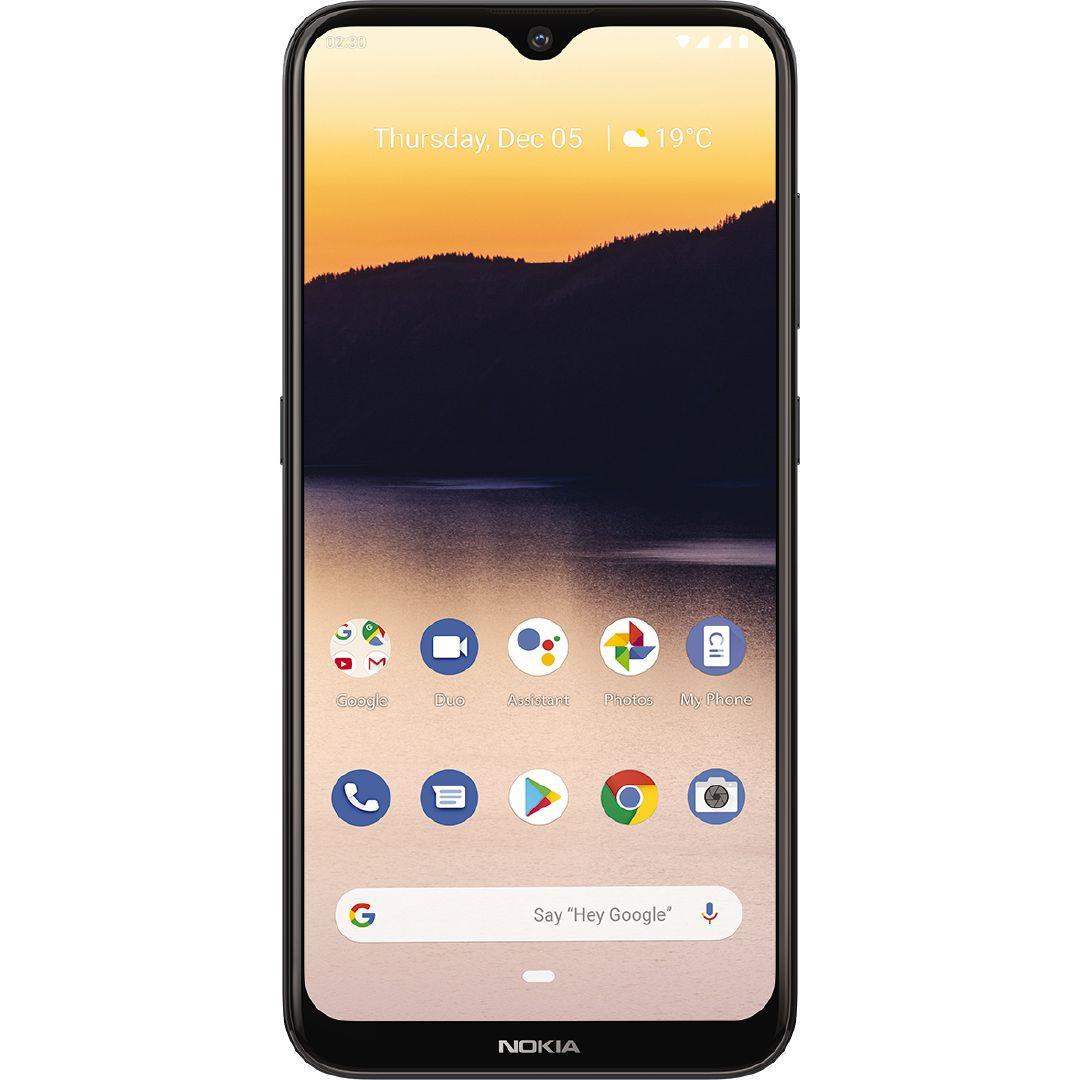 First up the 6.2 inch screen comes in at 720 x 1520 or as Nokia say it, HD+. The real estate of the screen though is chomped by a heavy bezel, especially at the bottom and has a notch for the 5MP selfie camera.
For media streaming and video calling and playing some light-weight apps it's ample for anyone.
Storage is good too for the price at 32GB. However the achilles heel of the Nokia 2.3 is the low RAM. 2GB.
This minimizes and fences off alot of popular gaming apps that, say a student who might purchase one of these due to its low cost, will not be able to install or play.
Still if it's the camera you're after the Nokia 2.3 has the goods.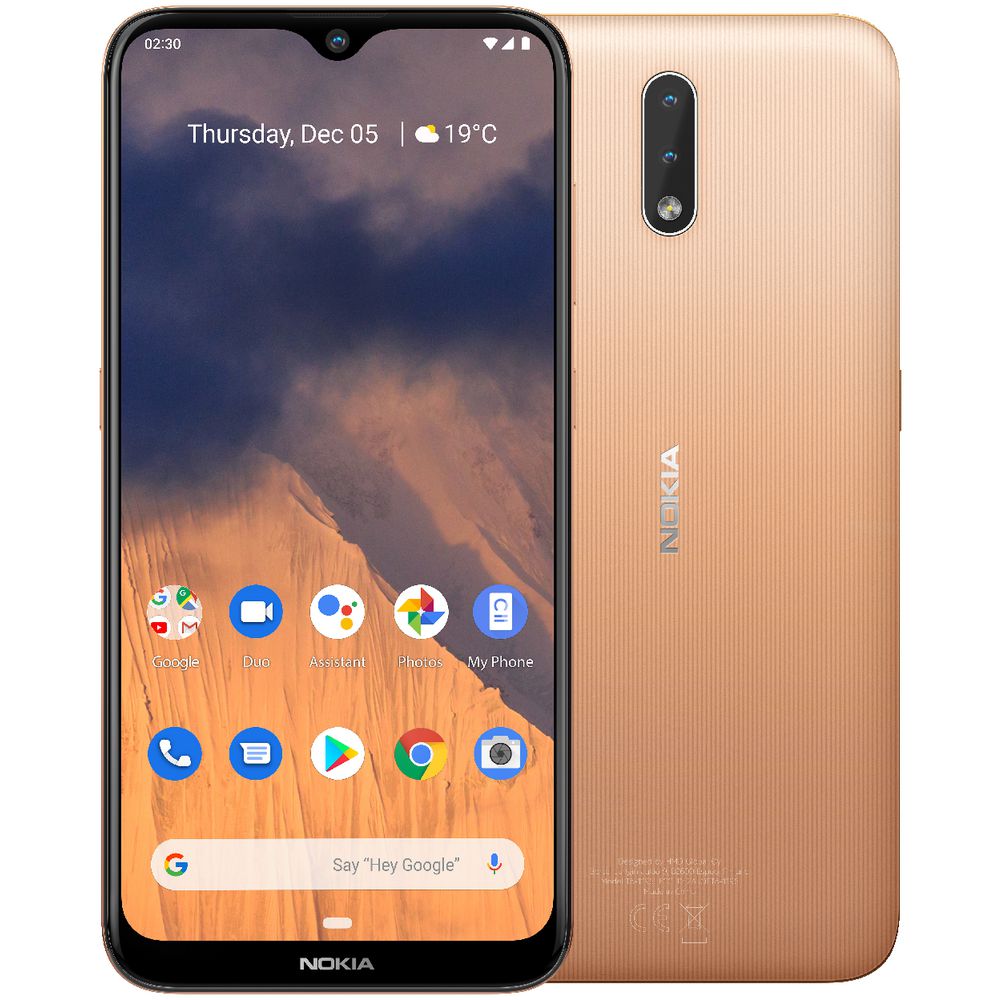 The dual lens rear array is 13MP featuring a pleasing set of snapping options, Panorama, Time Lapse, Portrait and of course the A.I. built Google lens. Video records at FHD – 1080p.
Being a fully Android based phone you also have the feature of Google Assistant and as we have seen with the other Nokia devices this has a dedicated button to the left.
But that's not all – the Nokia 2.3 has one more trick up it's sleeve. A 2 day battery.
The beefy 4000 mAh battery is optimised by the fact that Nokia do not overlay any nonsense over the Android operating system or any apps that you really don't need or ever wanted.
Aswell as the processor being a modest Quad-core 2.0 GHz Cortex-A53 designed specifically for lighter resource consumption over moderate processing power.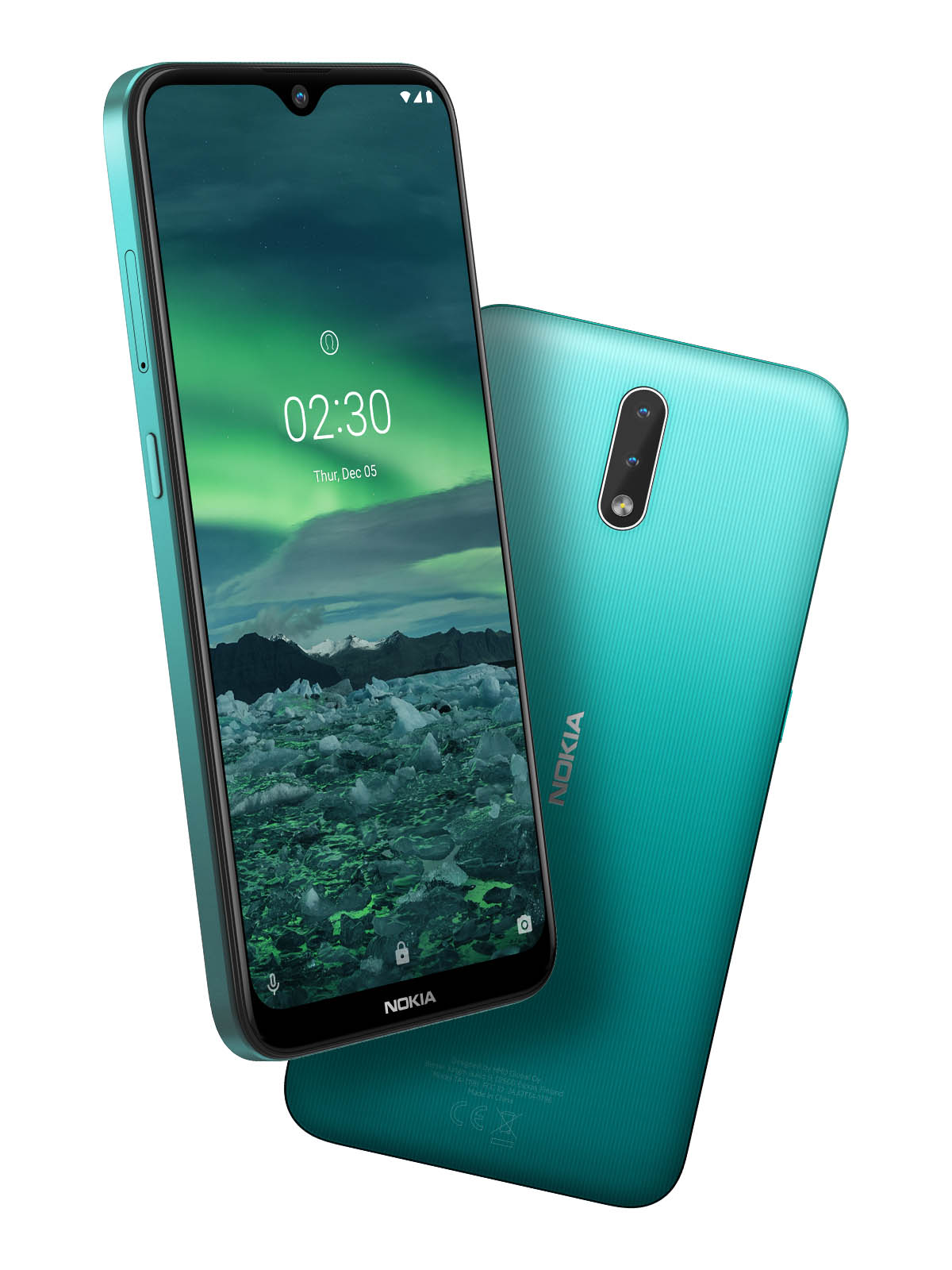 Myself using the Nokia 2.3 for a couple of weeks found that I was able to squeeze upto 4 days from the smartphone before it fully died on a single full charge.
This included me taking calls, using social media apps and alot of Spotify'ing.
A small but mighty beast – the Nokia 2.3 may not be the flashest kid on the block, it also might not be able to game like the pro's but it still has the goods if you're looking for a cost effective Android smartphone that's going to see you right for days on end.
Nokia 2.3 Smartphone Review
Device details
Released: July (NZ) 2020
Device Name: Nokia 2.3
Chipset: Quad-core 2.0 GHz Cortex-A53
Memory: 2GB
Internal Storage: 32GB
Camera: F: 13MP. R: 5MP
Price: Around $219.00 (NZD)