Arlo has recently announced the all-new Arlo Video Doorbell.
Designed to capture what traditional video doorbells can't, the new smart entry solution boasts an industry-leading vertical field-of-view, allowing users to get a bigger, more precise picture of their front porch.
The Video Doorbell captures footage in a square aspect ratio to allow users to fully view packages on the ground, or visitors from head to toe. It also offers features such as HD resolution image quality along with clear, two-way audio for users to simultaneously see and speak to visitors. Unlike conventional doorbell cameras, the Arlo Video Doorbell delivers direct-to-mobile video calls and personalised alerts when packages, people, vehicles, or animals are detected, allowing for users to quickly reply or take action.
The Arlo Video Doorbell connects to an existing mechanical or digital chime for simple installation and continuous power.

The Arlo Video Doorbell features an extra-wide, 180-degree diagonal field-of-view to ensure important details never go unseen. By delivering footage in a mobile-friendly, 1:1 format, users receive a more complete view of their front door. The Arlo Video Doorbell is also ideal for connecting with visitors in real-time from any location. Traditionally, video doorbells require multiple steps to view and respond once receiving a notification, causing delays where a user could easily miss their visitor.
To solve this problem, the Arlo Video Doorbell sends a live, HD video call right to the user's smartphone once the doorbell is pressed. This allows users to simply answer the video call for a fast, near real-time response via two-way audio, or to respond with pre-recorded, quick-reply messages.
"Arlo Video Doorbell has been engineered to have advance alert and picture quality features in order to help homeowners identify and engage with visitors even before they knock on the door," said Bradley Little, Vice President of Sales APAC. "We went beyond industry standards to create a solution that ensures visitors are never missed, with a fuller vertical field-of-view users are able to see more from their front door."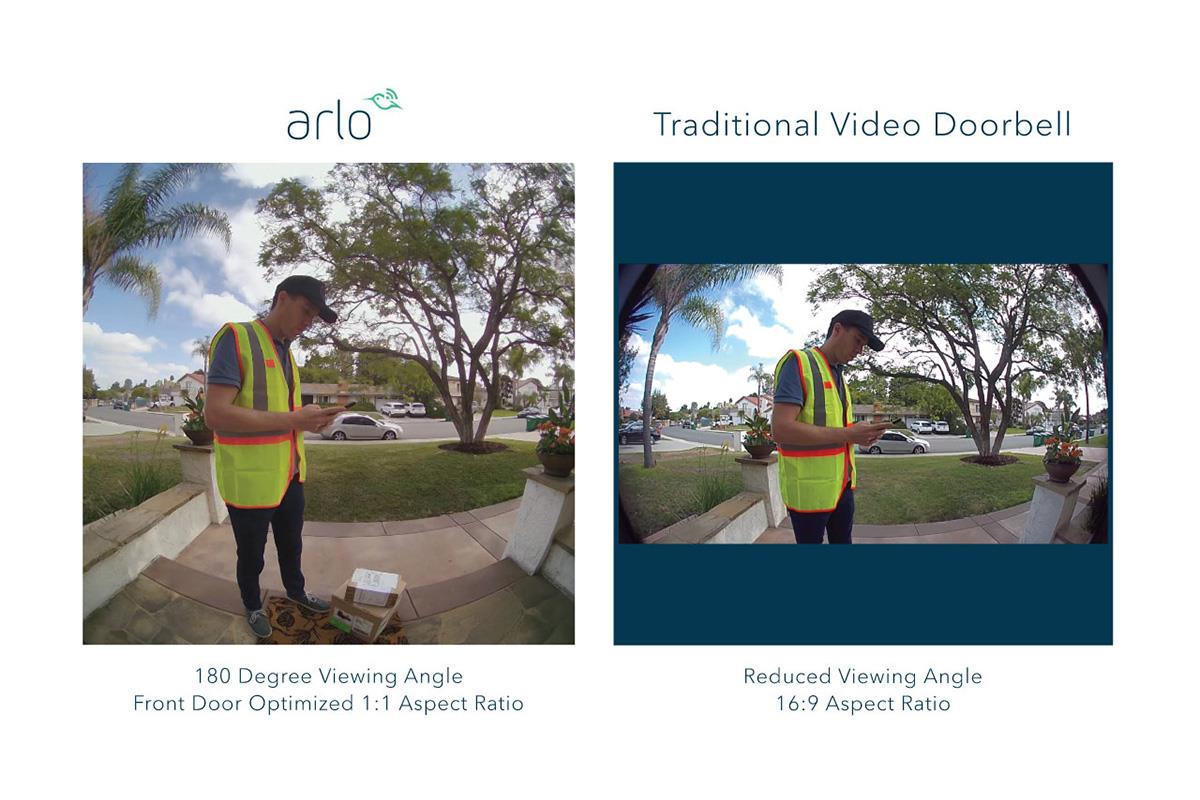 The Arlo Video Doorbell conveniently connects to an existing wired mechanical or digital chime for continuous power, while reducing latency, faster transmission of videos in near real-time so users won't miss a moment.
With the purchase of the Arlo Video Doorbell, users will receive a complimentary three-month trial to Arlo's AI subscription-based service, Arlo Smart, where they will have access to rolling 30-days of cloud recordings to store and view video clips. In addition, users will be able to customise their experience by adjusting notification settings to spot people, vehicles, animals or packages. Controlled entirely through the Arlo app, users can easily view live streams and recordings from their video doorbell cameras, adjust their camera's settings or access cloud recordings with the available Arlo Smart trial.
The product will be available in major electronic retailers around the country from mid-April 2020.