Huawei has just announced the HUAWEI Band 7, Huawei's thinnest smart band to date, that comes with a large display and comprehensive health monitoring features.
As the latest smart band is only 9.99mm thick and 16g in weight (with strap), users can barely feel the device when they are wearing it for sleep, work, or exercise. It is a dedicated companion, designed to create a 24 / 7 exercise and health improvement experience, to help users discover new ways to live a healthy and active lifestyle.
The new generation HUAWEI Band 7 is designed to be an aesthetically pleasing smart band. It is equipped with AMOLED colour display with a screen-to-body ratio of 64.88% and 194 x 368 resolution, together with the enhanced UI design, HUAWEI Band 7 brings users a more impressive visual experience. Featuring an ultra-narrow bezel for an extreme field of view, the high-quality curved glass display makes the whole screen looks fuller, bringing a high-definition visual experience.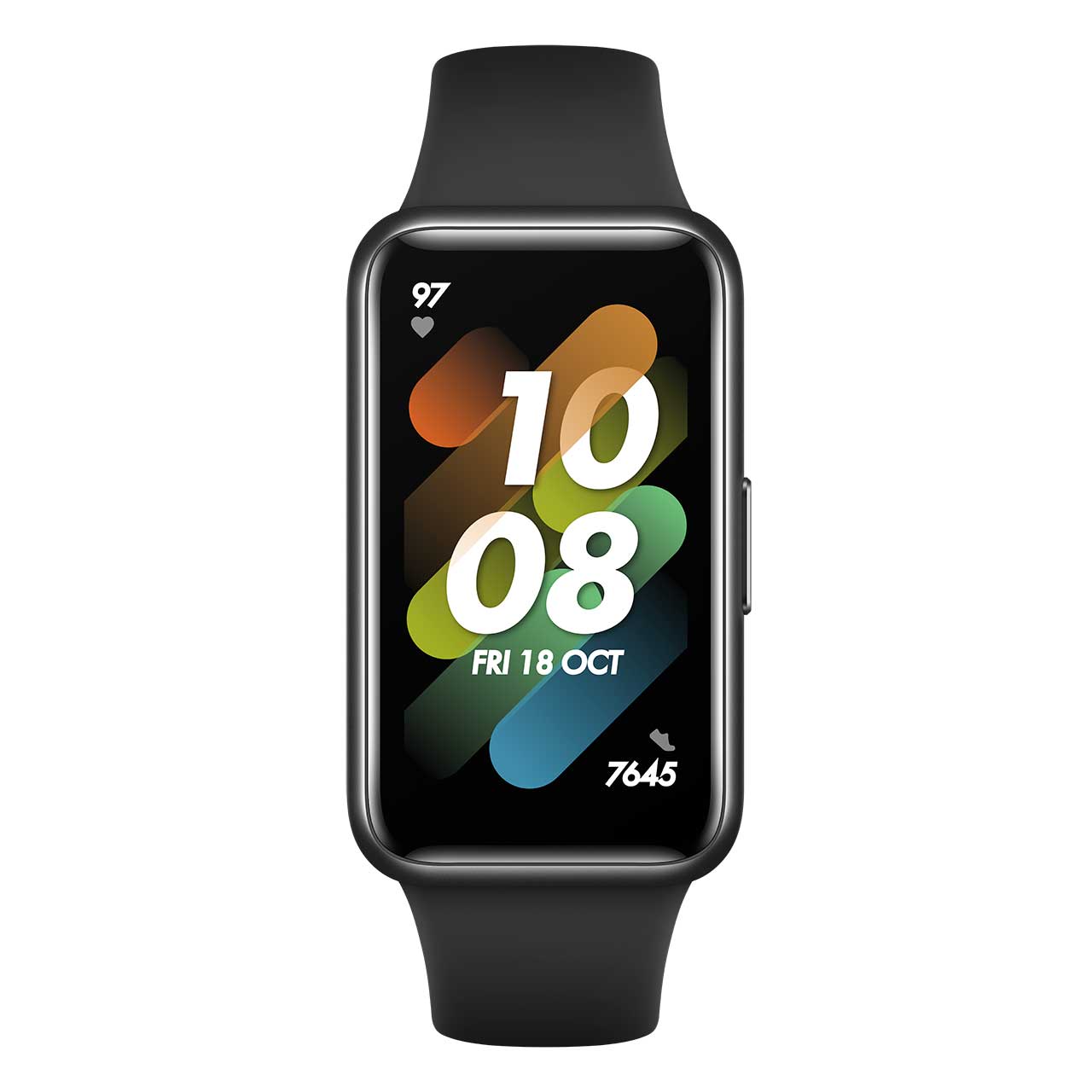 Through the extreme compact structure and the application of fibreglass reinforced polymer, HUAWEI Band 7 is Huawei's thinnest FullView fitness tracker at less than 10mm, achieving a thickness of only 9.99mm. The lightweight design, coupled with the curved design that perfectly fits the wrist and weighing only 16g, it brings users an unprecedented wearing experience.
HUAWEI Band 7 is available in Graphite Black, Nebula Pink, Wilderness Green and Flame Red to match the user's style and outfit. The colour has been precisely adjusted to match the fibreglass reinforced polymer watch body, together with the delicate metal texture coating to offer a youthful design.
Safeguard your health with comprehensive monitoring and active management
Huawei's key advantage is health monitoring, one of the core functions of smart bands. HUAWEI Band 7 has professional health monitoring features that guide users to develop healthy living habits.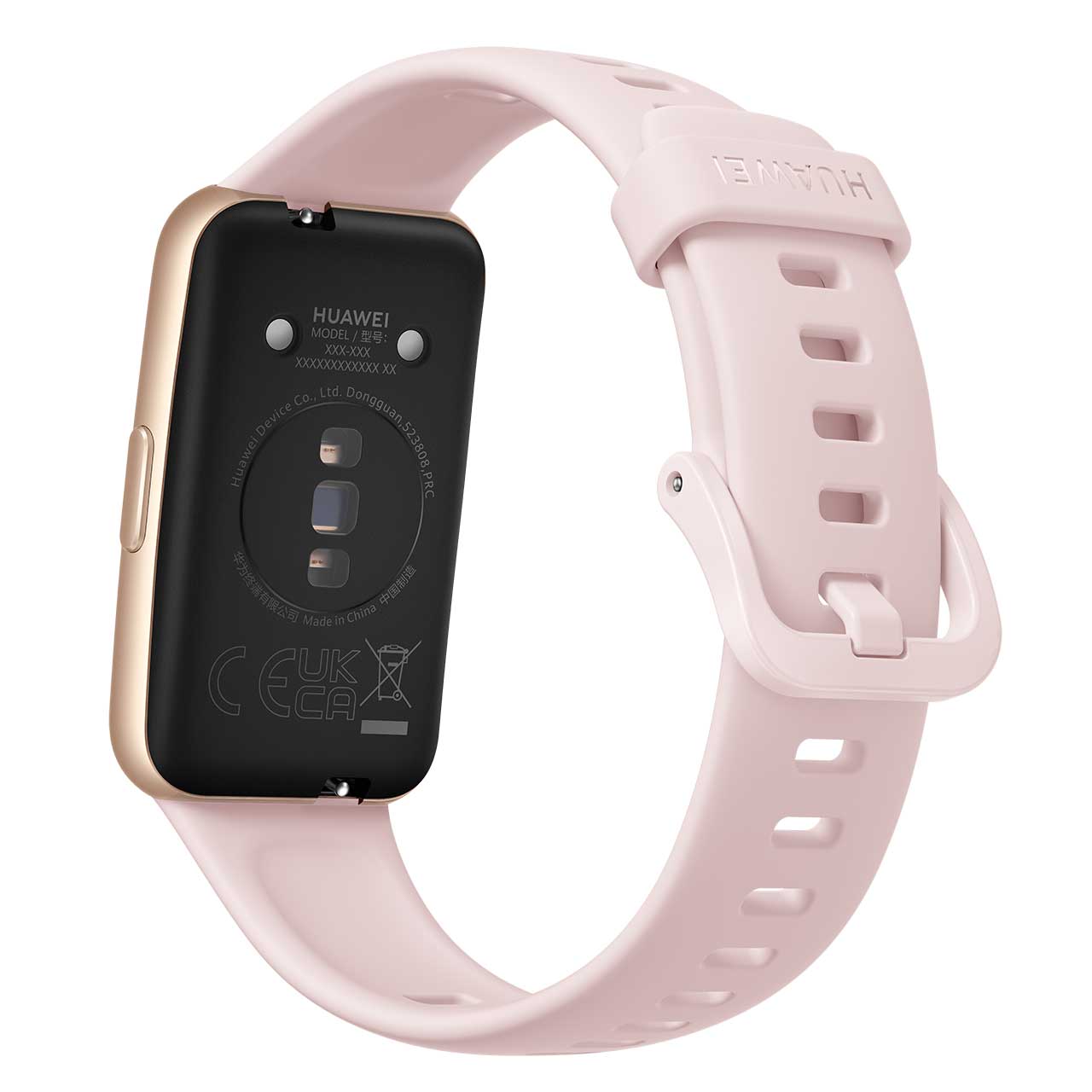 HUAWEI Band 7 supports rich and comprehensive health monitoring features such as sleep, SpO2, stress, menstrual cycle, and heart health monitoring. For sleep monitoring, it supports Huawei's sleep tracking technology, HUAWEI TruSleep 2.0, which can assess sleep quality without disturbing the user's sleep, accurately identifying six types of typical sleep problems such as difficulty falling asleep, light sleep, waking up in the night, early to wake up, having vivid dreams, and irregular sleep schedule. It guides users to sleep in the healthiest way.
HUAWEI Band 7 is equipped with HUAWEI TruRelax, an all-day pressure tracking algorithm to monitor the stress of users 24 / 7. When the pressure level is too high, it will remind users to do breathing exercises to release stress. Moreover, HUAWEI Band 7 monitors your SpO2 all day long, allowing you to set automatic low blood oxygen level reminders, and provide 24-hour intelligent monitoring of SpO2 level.
HUAWEI Band 7 features the newly upgraded HUAWEI TruSeen 4.0 heart rate monitoring technology, which tracks the user's heart rate continuously, quickly, and accurately.
Aside from the health monitoring and research, HUAWEI Band 7 comes with the Healthy Living Shamrock, providing personalised health management by setting various daily goals. Complete the goals and the petals will bloom to encourage users to develop healthy habits.
Fully upgraded professional and scientific fitness system
Workout data analysis and guidance is another one of the core functions of the smart bands. HUAWEI Band 7 is equipped with Huawei-exclusive TruSport algorithms, which measure each training index of runners from a scientific and quantitative perspective.
The new running ability index (RAI) can be used to measure a runner's endurance level and running technical efficiency. The system can calculate the running performance based on historical heart rate, pace, and other multi-dimensional data, and measure the RAI to accurately classify the runners' ability, allowing users to visualise their training progress.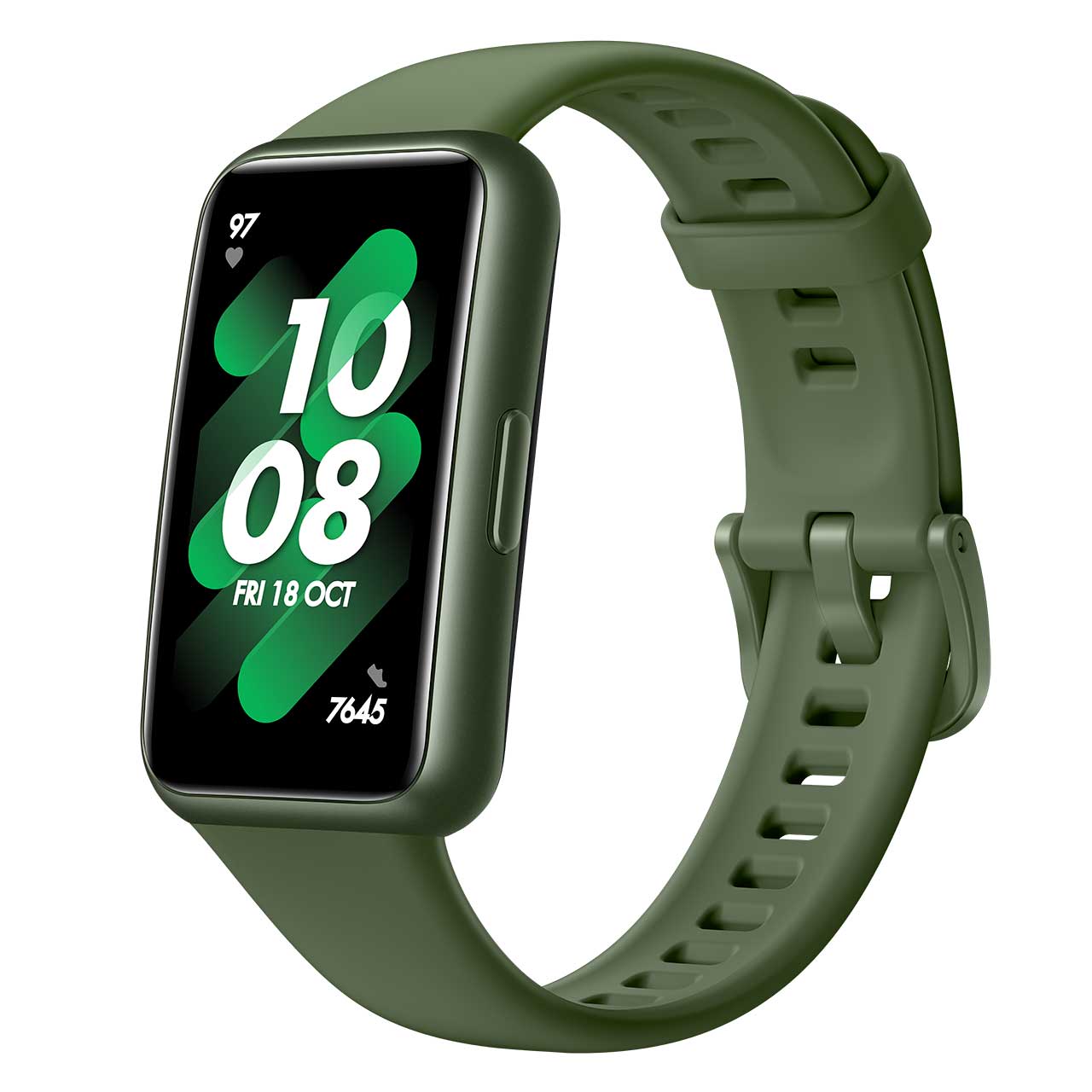 HUAWEI Band 7 offers an upgraded workout monitoring feature, providing a total of 96 workout modes including running, cycling, swimming, rope skipping and roller skating. No matter what sports you are interested in, HUAWEI Band 7 is ready to take the challenge with you.
For smart wearable devices, the most important thing that affects the wearing experience is the battery life. After all, it is difficult to experience the full functionality of the product without excellent battery life.
In a typical scenario, HUAWEI Band 7 offers a 14-day battery life, which ensures users can wear it all day long with continuous use, and monitor various body indicators, even when sleeping.
Moreover, HUAWEI Band 7 supports music playback, remote shutter, reminders (text messages, emails, social apps), weather, alarm clock, stopwatch, timer, flashlight, find my phone, voice assistant, as well as quick reply to deliver a smarter and more convenient experience.
HUAWEI Band 7 will be available from participating national retailers from Thursday, 14 July, 2022.
Be a supporter of STG