Pick it up or throw over your shoulder and go.
Soundboks take the audio power from their Soundboks Performance Speaker and pack jam it in to a smaller and definitely lighter all weather, all environment casing so you can literally take the party anywhere you go.
Connecting to your smart device via Bluetooth and the Soundboks app (Android and iOS) the Soundboks Go has enough grunt to be a standalone at pretty much any event or gathering – or you can pair up with another Soundboks using the TeamUp function.
With a 10 inch sub and a single tweeter which are powered by two 72 watt amps inside the casing to a maximum output of 121 decibels.
The Soundboks Go intuitively channels the audio so you always get the right mix of deep low bass and high tempos.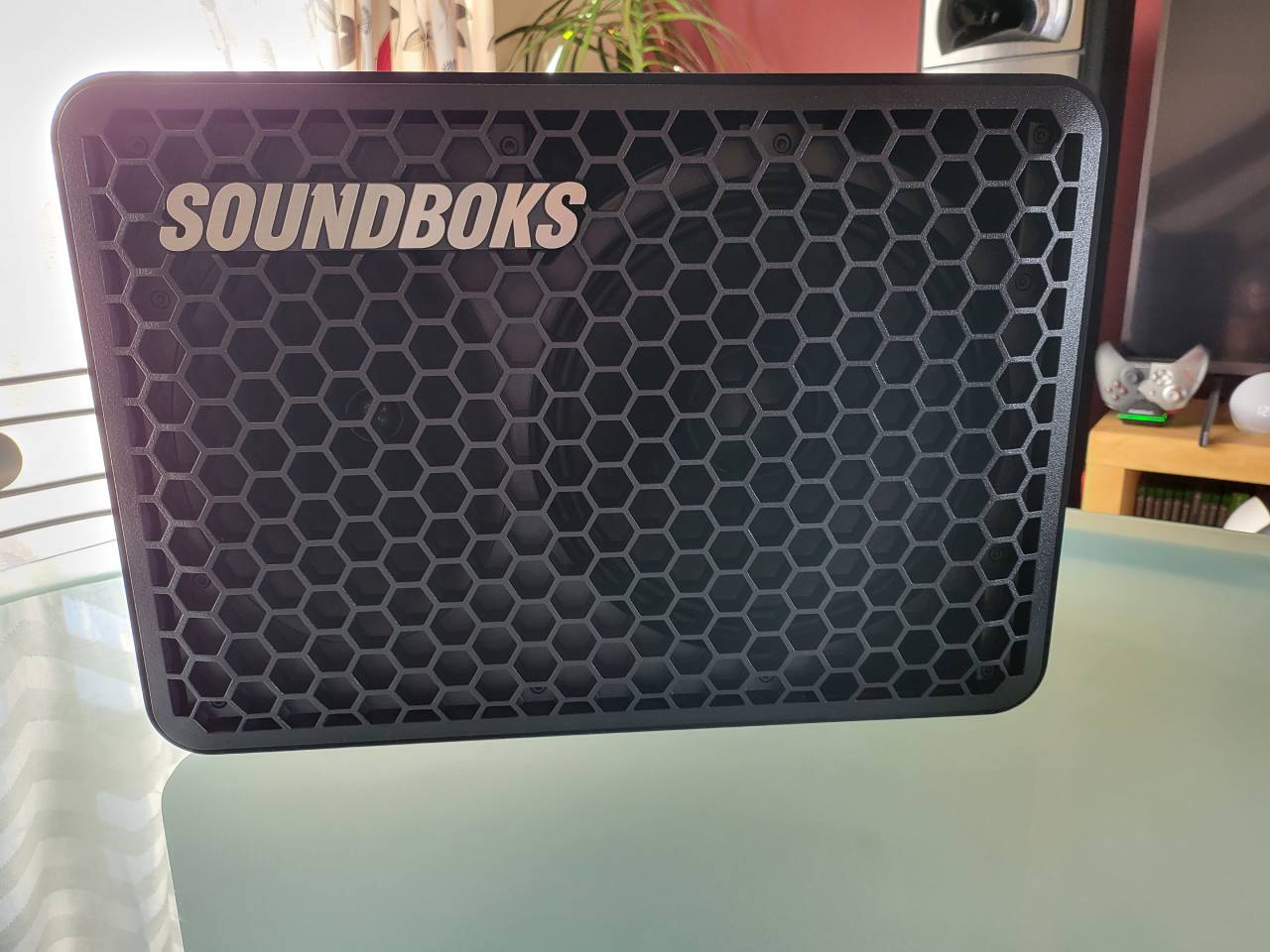 Being a single speaker unit does mean that your audio is mono – to gain intelligently dispersed stereo you'll need to TeamUp with another Soundboks.
On the speaker itself there are tactile buttons for power, TeamUp / connect and volume. The speaker also has a 3.5mm socket to plug in a mic.
Designed to be robust for any situation, the Soundboks Go is splash proof, should do okay if it rains on your parade and has rubber reinforcing to stop any vibrations when you crank up the jam.
Speaking of, as you guessed it, the Soundboks Go can really, really go.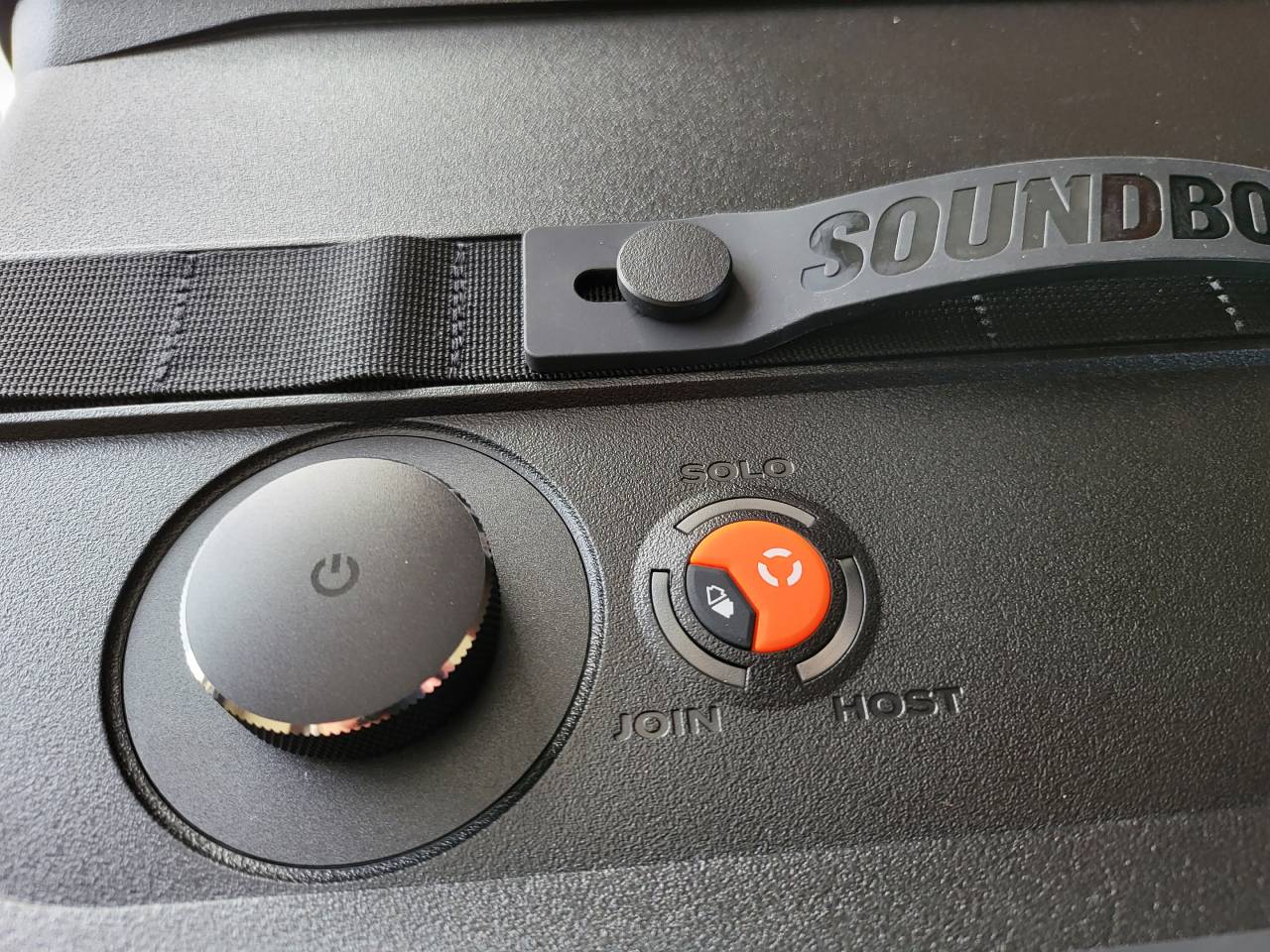 In a small room, like a bedroom you're not likely to get it to full volume (teenagers likely will though), in a larger setting such as a lounge or open office space your music will fill all four corners.
During my time with the Soundboks Go I tested in my spare room and didn't even get to near quarter volume before loud become extreme loud.
In the living room I was able to crank it a bit more. Slightly over half tilt and you could hear my playlist very clearly from outside.
In an outdoor setting you can max it out as there's no walls for the sound to bounce off. In a local park I had folk coming out of their house to see what was going on.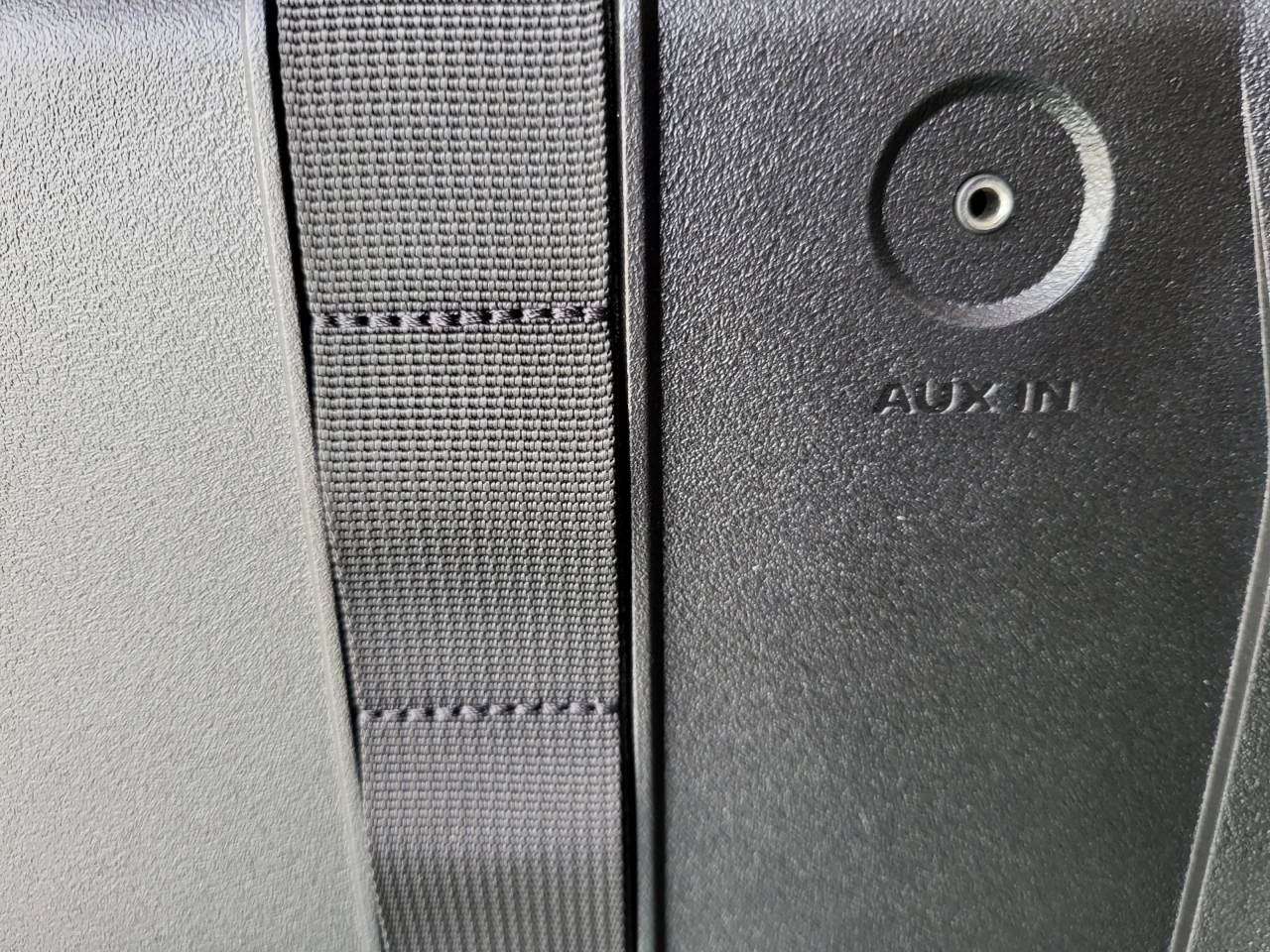 During this time I still had the Soundboks Performance Speaker with me – so I gave TeamUp a go.
Let's say that having two of these beasts rumbling and pumping in ones house is sure to upset the neighbourhood. Connecting them both up to eachother was seamless, having one as the host and the secondary feeding from the other.
To fine tune your audio to your liking you'll need to use the app.
Being a portable speaker, the Soundboks Go comes with a mighty battery – 99W.
Removable from the speaker, the charge up time is not quick – a painful 3+ hours. So you'll want to prepare earlier if you're going to use the Soundboks Go away from home.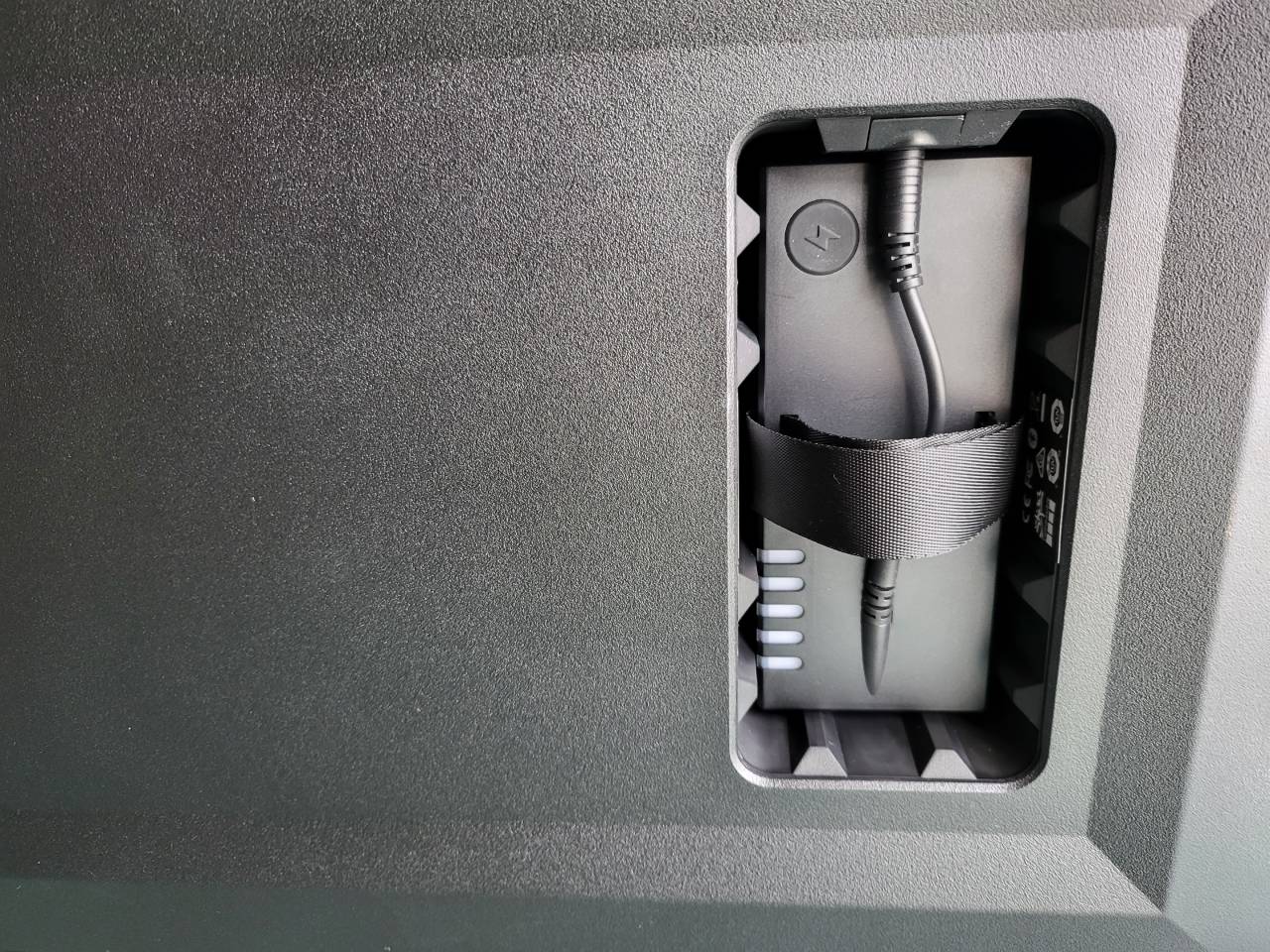 This said, once fully charged you'll get a very impressive 40+ hours providing you're not at full volume. If you do opt to crank it, you'll get around 10 hours.
In all I managed to squeeze over 56 hours from a full charge – this was of course at differing levels.
The Soundboks Go outputs superior max audio like no other bluetooth portable speaker can and given the longevity of the battery life you're going to be the life of the party for longer, anywhere.
For some, the only downer may be the price tag.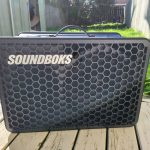 Soundboks Go Bluetooth Speaker Review