Serious gamer but can't (or wont) pay a hefty sum to get you in to the game?
Then Konic has the solution for you with their Konic 27" Full HD Curved Gaming Monitor (KD27712GF).
The Konic 27" Full HD Curved Gaming Monitor has a almost zero bezel curved screen with a visually stunning and gaming specific 144Hz refresh rate. This is heightened when you make use of the built-in 'Game mode active sync'.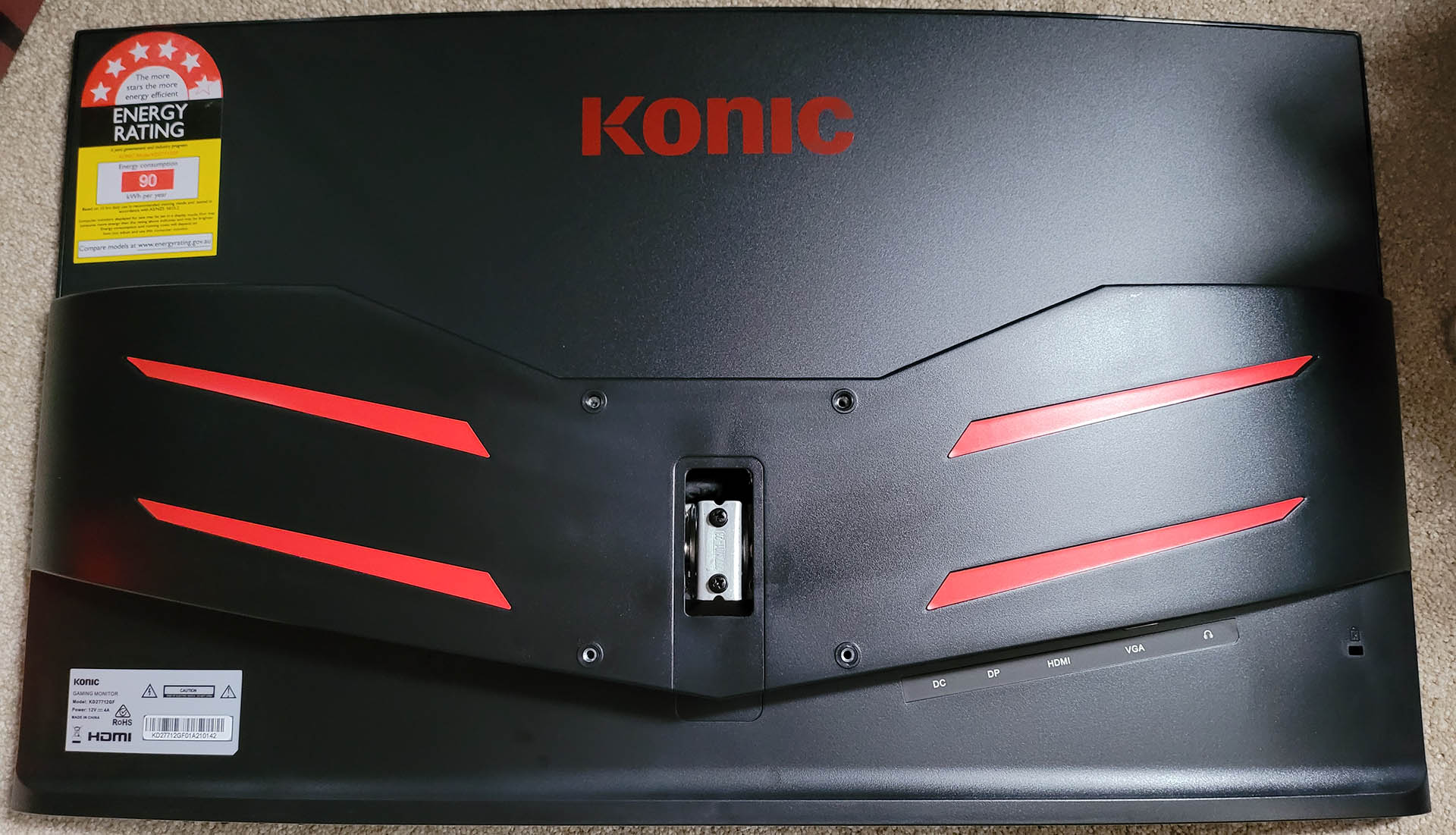 At FHD 1920 x 1080 the 27 inch monitor has three connection options; HDMI, Display Cable and old skool VGA. I recommend not using the VGA to get the best out of what this monitor can offer.
Oddly Konic do not supply you with a HDMI cable – but you do get the Display Cable in the box which is the preferable use to maximise your visuals to a eye blistering 165Hz, should your laptop or PC be compatible.
The Konic 27" Full HD Curved Gaming Monitor missed out on the USB-C display connection which a lot of the more recent gaming laptops are opting for. There is also no built-in speakers.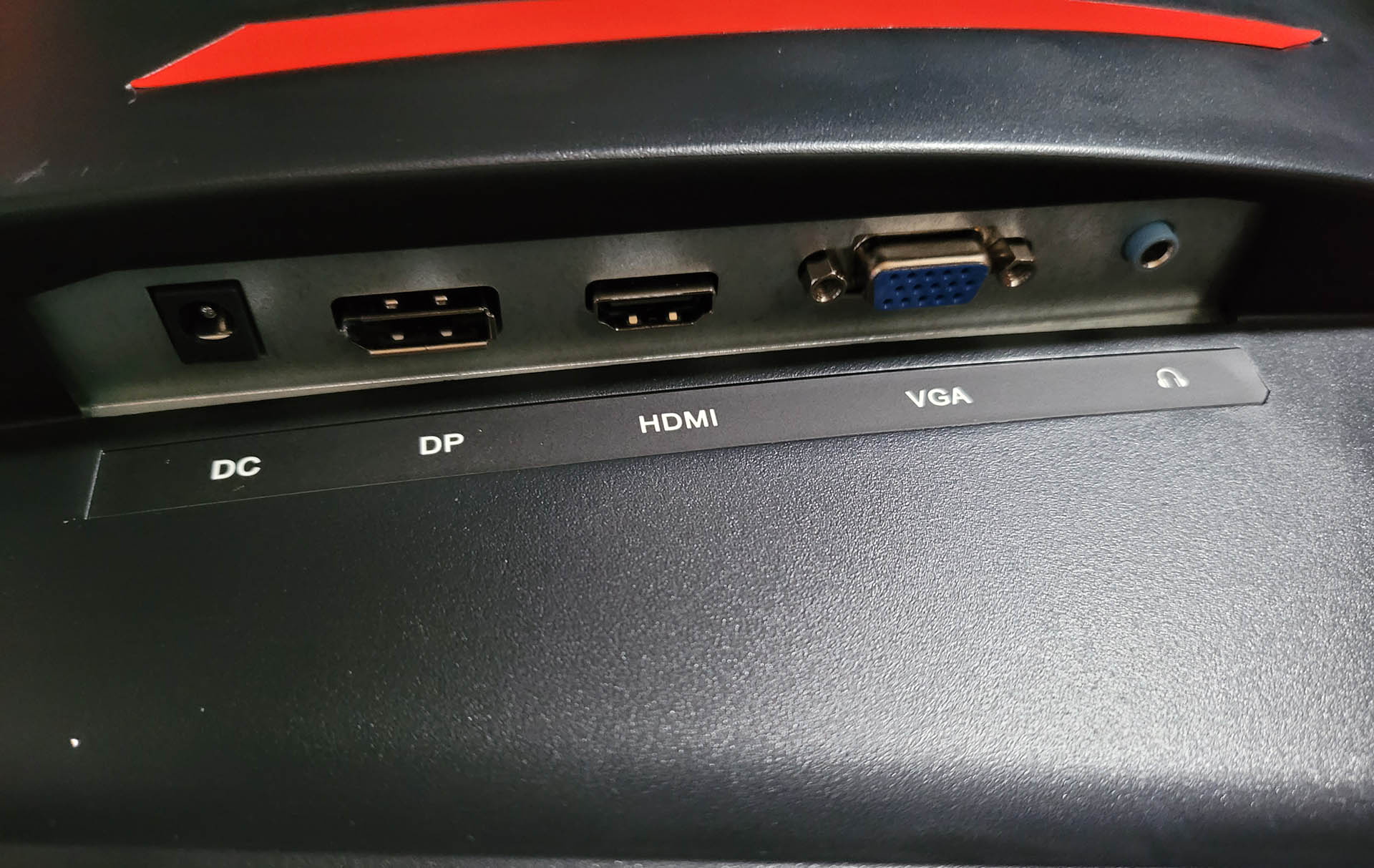 From the box there is a bit of DIY.
But it is super simple to screw on the back stand and wide angled base.
Unlike last years Konka KD32908GC there's no lighting effects on the back, which is a shame, as this really set the range apart from it's more pricier counterparts.
Still if you're after some stunning visuals – this has it.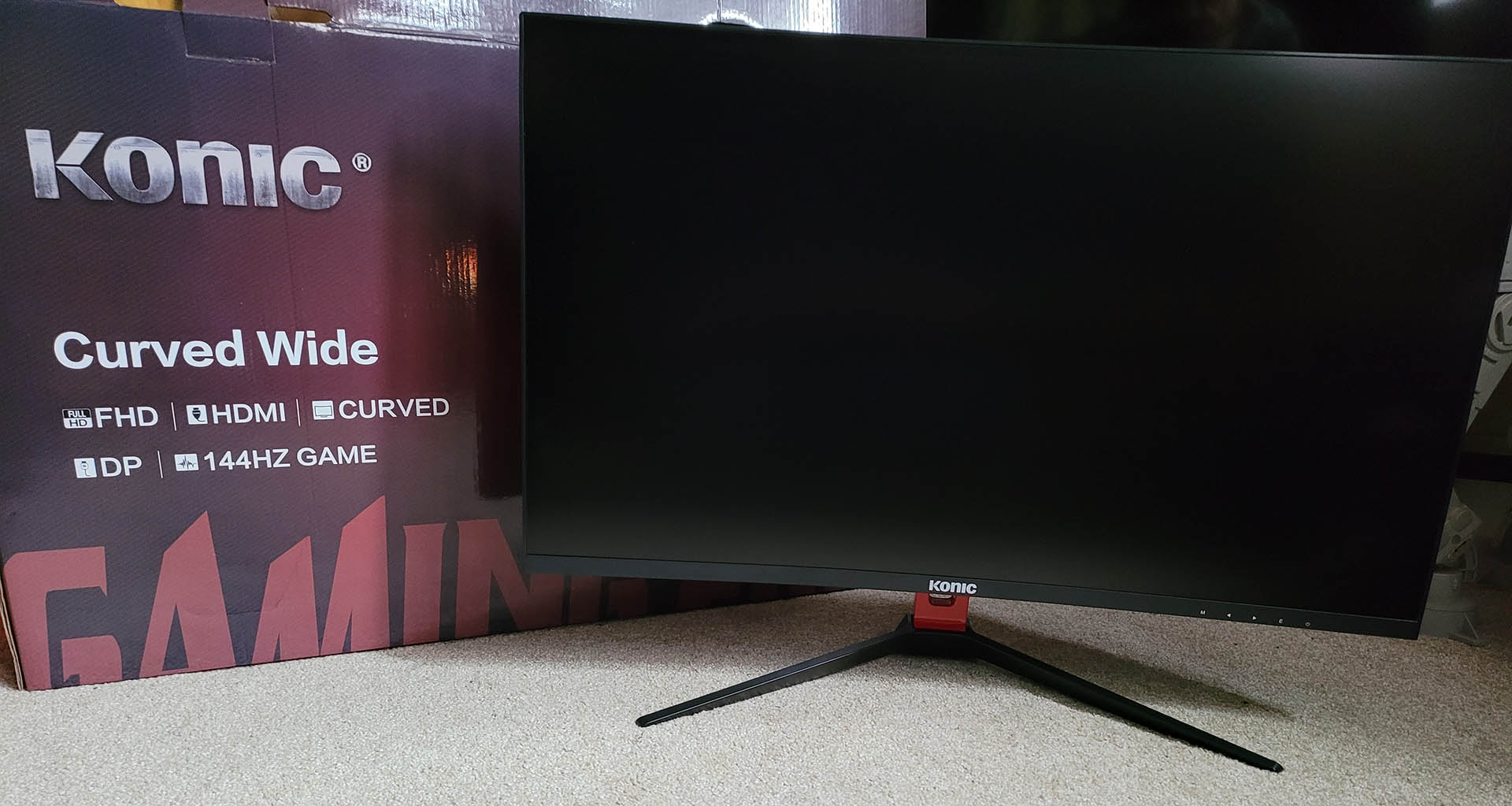 Whether you're a PC gamer or console, both play stunningly visual wise either from HDMI or the Display Cable. Whatsmore there's zero onscreen latency and with that higher refresh rate coupled with a hefty graphics card, or latest gen console at 60 fps you're at pro level.
The Konic 27″ Full HD Curved Gaming Monitor is going to cost you just under $400 NZD. For what this monitor offers that makes it the cheapest out there without compromising on the eye-candy.
Stealthy in it's black and red build the Konic 27″ Full HD Curved Gaming Monitor is superb as a solo primary screen or an addition to a multi screen setup.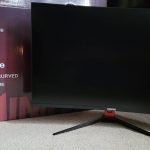 Konic 27" FHD Curved Gaming Monitor Review