Konka the game!
So, you've got yourself (or built) a supreme gaming RIG or laptop.
You're ready for battle, well almost, you need that killer gaming monitor at the right price.
Konka have been in the tech business since 1980 and fast forwarding to present day they have produced not only a series of smart TVs that undercut pretty much all of their competitors they also make a couple of high spec curved gaming monitors.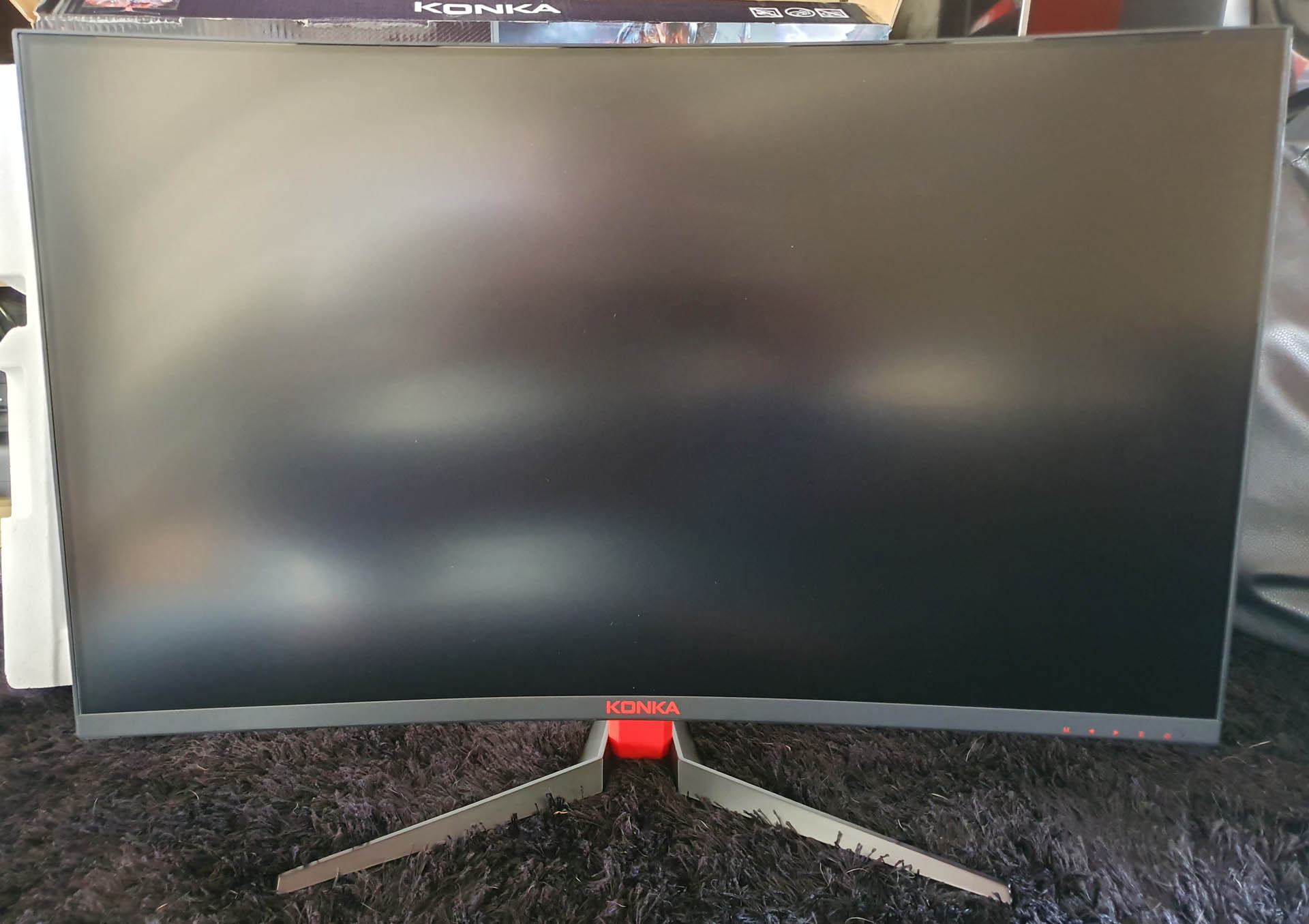 We received the 31.5 inch (classed as 32 inch) KD32908GC curved gaming monitor to review.
Once unboxed (video above) there is a small amount of assembly required as you put together the stand.
A few screws here and there and you're good to go.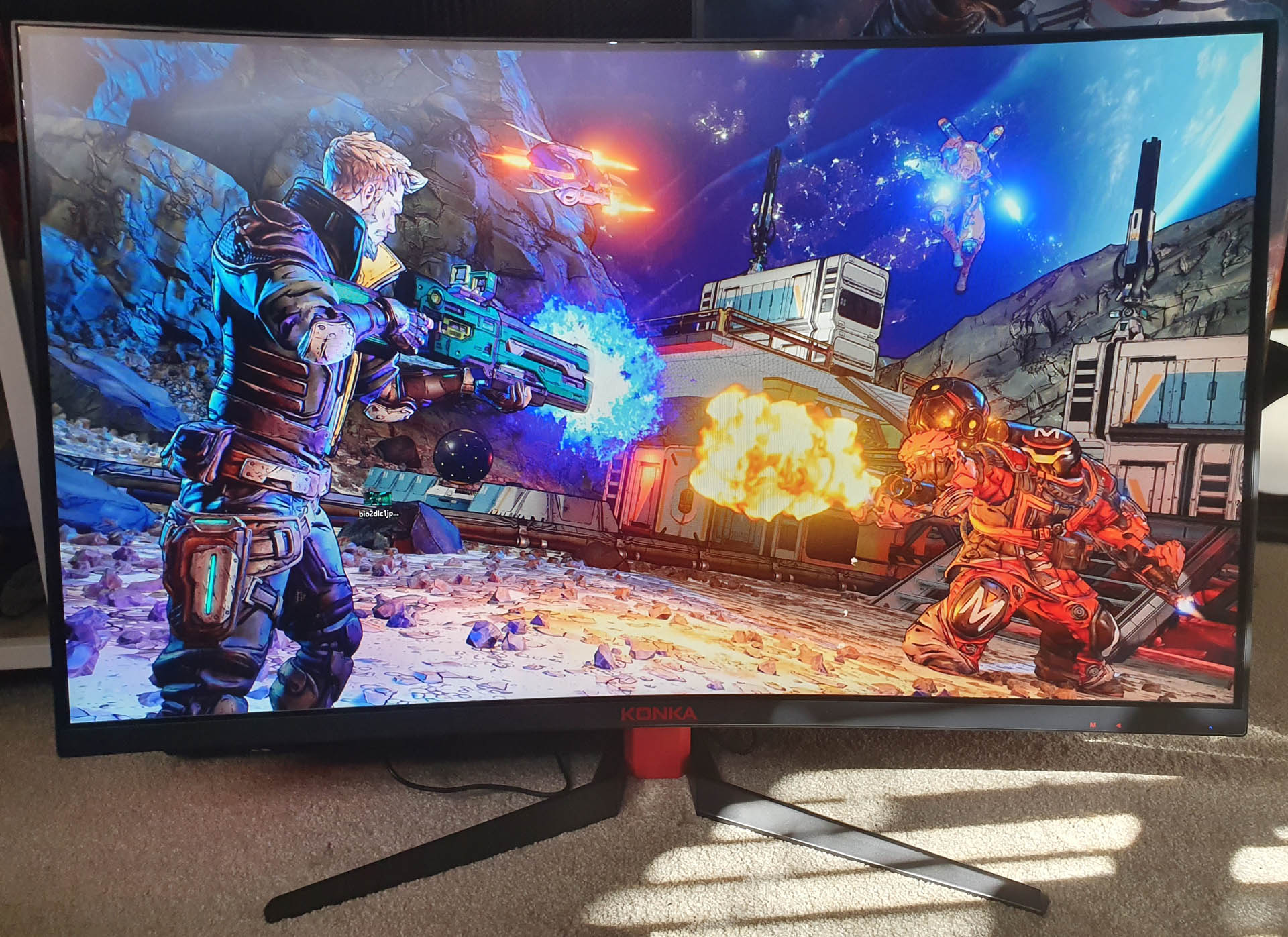 Included with the monitor is the power brick and power cables, a couple of PC connector cables but surprisingly no HDMI. Sadly this one is not USB-C / Lightning Cable compatible as there is no port for it.
Nonetheless powering up this slim bezel curved wonder immerses you into a rich and deep experience.
Running at 60fps and 144KHz this Konka 31.5 inch monitor places you straight on to your chosen battlefield and gives you the upper visual hand with its 4ms response time.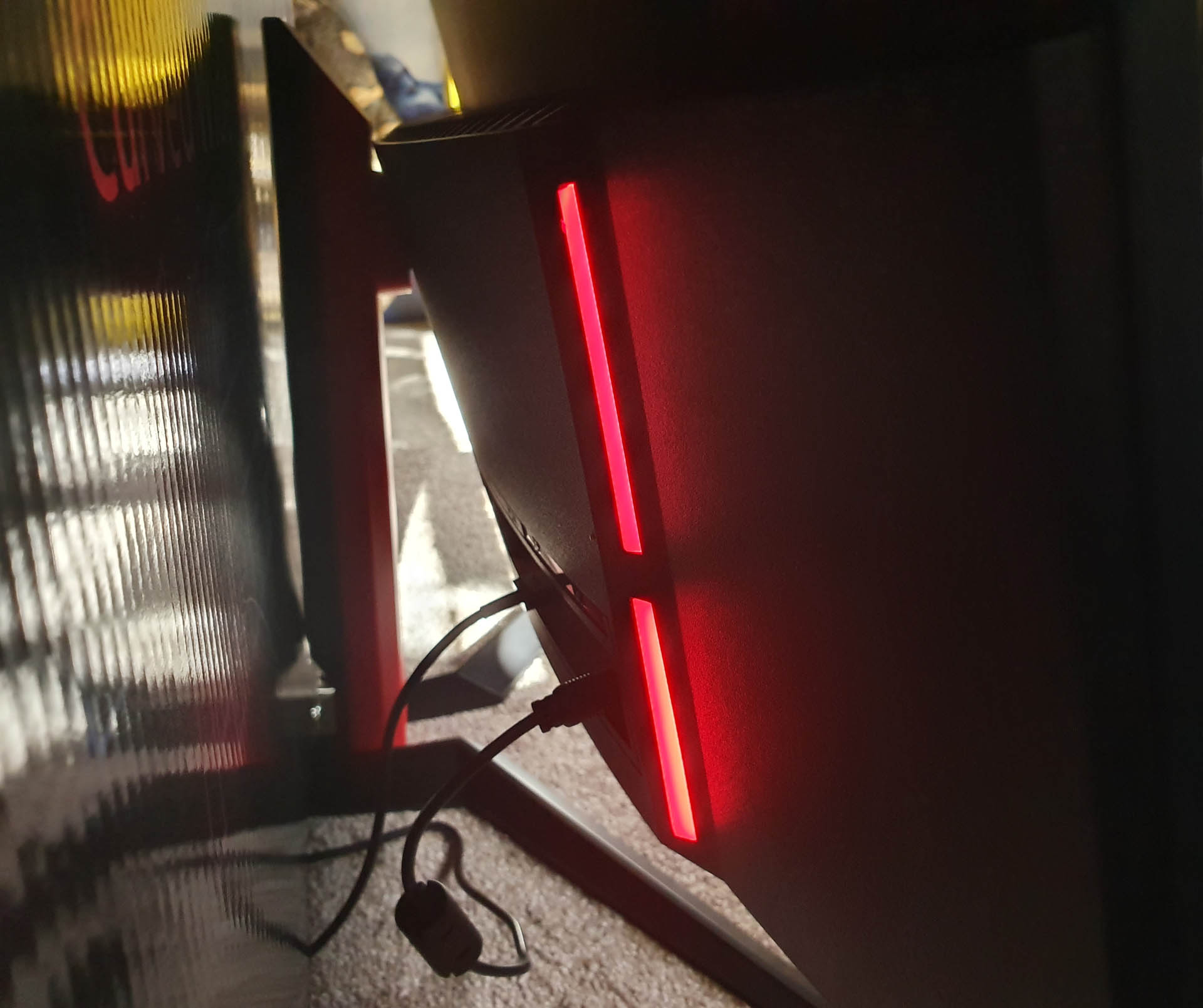 Konka have added a subtle but necessary gaming light feature at the rear of the monitor by way of two red light bars that will reflect on to the wall behind the screen enhancing that gaming room or den with a ominous red glow.
The flicker free high KHz offers up superb and intricate detail coupled with the built in True Color Enhancement engine.
When comparing this gaming monitor to any other's of the same ilk, the Konka KD32908GC is no brainer as to whether you should own one of these bad boys or not. It will set you back at $570.00 NZD.
For the serious gamer there is an affordable serious screen – that is the Konka 31.5 inch Curved Monitor.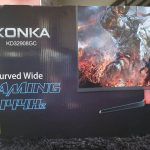 Konka KD32908 GC 31.5″ Curved Gaming Monitor Review