Sony has released all the info of their up and coming tech at this year's CES Expo.
Kenichiro Yoshida, Chairman, President and CEO of Sony Group Corporation took the stage at Sony's press conference ahead of the exhibition's public opening. He explained that collaboration with creators who create Kando (emotion) is essential to advancing Sony's Purpose to "fill the world with emotion, through the power of creativity and technology.
He also emphasised that the "live" sharing of time and space is essence of entertainment, and that Sony's creation and interaction technology will support the virtual world to provide live experiences and connect them with the physical world in exciting ways. Kenichiro Yoshida was also joined by a diverse array of speakers from the worlds of pictures, games, music, sports and mobility to discuss the potential for expanding the scope of entertainment through technology.
Under the theme "Moving People Forward," the exhibition will focus on Sony's efforts to move people's hearts and expand the possibilities of entertainment through various technologies and initiatives relating to the metaverse, mobility and other areas, and through its collaboration with creators.
Star Sphere
Star Sphere is a project to bring space closer to all and to discover the "space perspectives" to provide an opportunity to think about the global environment and social issues.
On January 3rd, 2023 a remote controllable nano-satellite "EYE" equipped with a camera capable of shooting from space, was launched.
Sony will exhibit the "Space Shooting Lab," an experimental simulator that proposes a "space" for experiential photography from space that STAR SPHERE plans to offer in the future, and a mock-up of a nano-satellite equipped with Sony camera equipment.
Technology for Creators
Sony supports a wide range of production activities to get closer to various communities, from top creators to future creators.
This booth showcases vast image production solutions, including digital cinema cameras such as VENICE 2, the full-frame mirrorless camera Alpha series, the VLOGCAM series, the professional drone Airpeak, Xperia
smartphones and the Creators' Cloud, a cloud-based media production platform. In addition, Sony will propose high-quality sound content production through microphones and headphones for professionals and general creators.
Expanding Potential of Virtual and Physical
Sony is conducting a PoC (proof of concept) with English Premier League football club Manchester City, aiming for the realisation of the next generation of online fan communities and engagement through the combination of physical and virtual to excite and engage with both new and existing sports fans. In the booth, visitors can experience metaverse content as if they were in the Etihad Stadium, Manchester City's home, reproduced in virtual space.
Fans can express their feelings and passion for the team by creating their own customisable avatars on their smartphones and, in the future, connect with millions of fans across the globe, in addition to accessing various services to increase engagement.
Spatial Reality Display
Sony is unveiling a 27″ prototype of the Spatial Reality Display (SR Display) which reproduces the real world with 3D spatial images.
The larger screen format enables the display of life-sized objects so that medical images and product designs can be reproduced more realistically. At the booth, the SR Display will be used to show 3D computer graphics content with applications in various fields, such as point cloud data used in VR (virtual reality) and AR (augmented reality), as well as architecture and computer-aided design (CAD), in a virtual space. In addition, multi-view video created by Hawk-Eye's live sports data and virtual characters can now be reproduced on the SR Display as a new style of entertainment.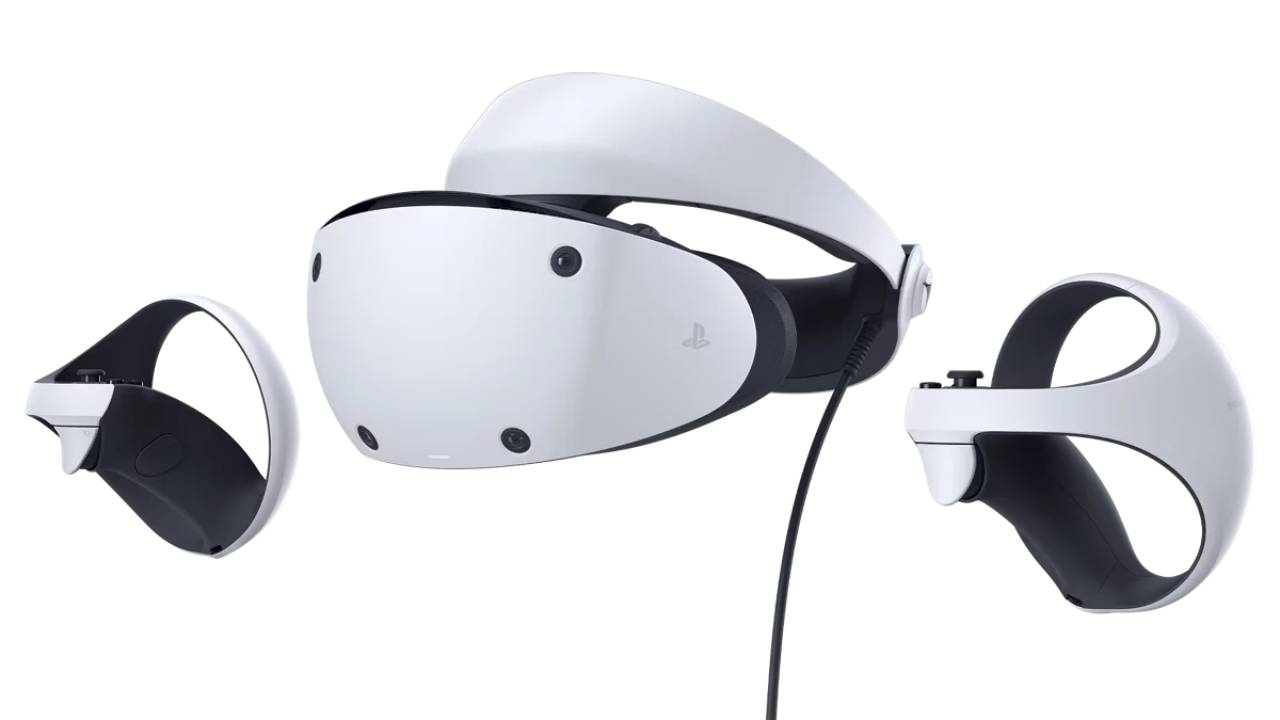 PlayStation VR2 and PlayStation 5
Sony will exhibit PlayStation VR2 (PS VR2), the next generation virtual reality headset for PlayStation5 (PS5) that brings an immersive gaming experience like never before.
PS VR2 has some key features that are realised through PS VR2 Sense Technology, such as headset feedback, eye tracking, 3D Audio and adaptive triggers, as well as haptic feedback from PS VR2 Sense Controller. Select PS VR2 and PS5 games are available to try, along with PS5 accessories that will be showcased at the booth.