From the game screen to your collection comes the formidable figma of Pharah.
A highly popular character from the globally streamed and played video game Overwatch, figma of Pharah is an exclusive release by Good Smile.
In high quality plastic the smoothly finished yet posable figma is constructed with fully articulated joints to allow you to act out a variety of different scenes and poses.
Flexible plastic is used which will prohibit wear and retains proportional posability for collectors. figma comes with her Rocket Launcher as well as interchangeable shoulder parts to display her using her Barrage ultimate ability.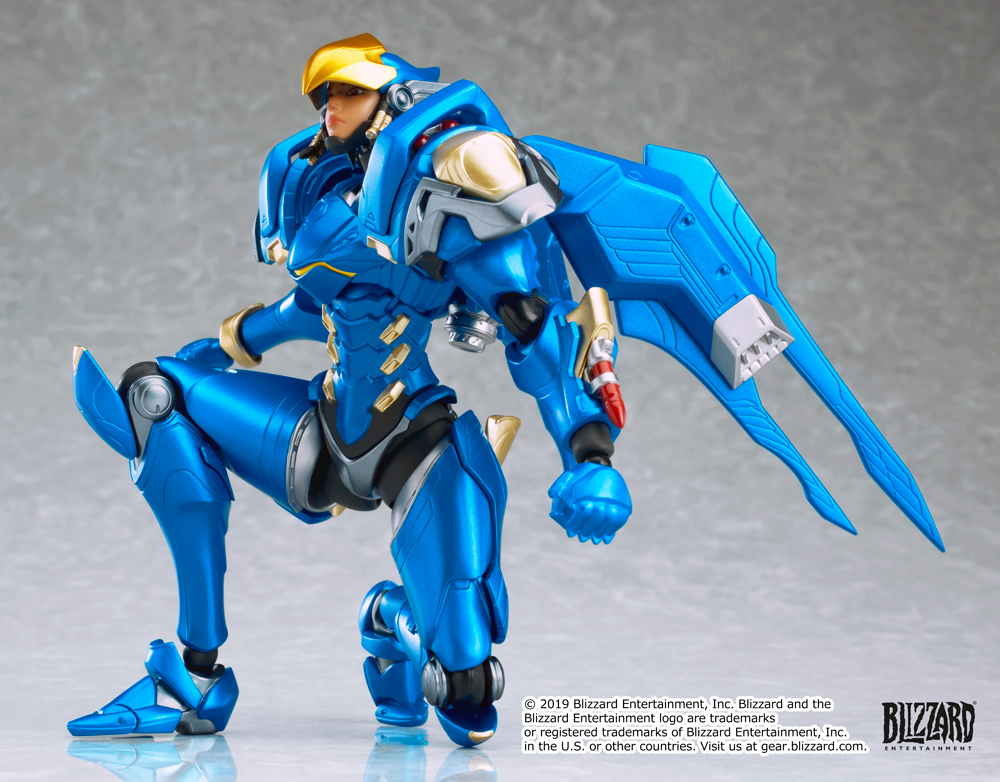 Safety first… figma is battle trained but a responsible lass. This figma of Pharah figure comes with two head parts, so when getting ready for battle, she can wear her included character helmet.
As with most of Good Smile's collectible figurines figma has a display stand included. Pose her with or without, set her in a scene and admire her sultry but deadly beauty.
The exclusive Blizzard licensed figma of Phara figure from Overwatch is now available worldwide at the Good Smile Online Store.
Product Name

figma Pharah

Series Name

Overwatch



Specifications

Painted ABS&PVC non-scale articulated figure with stand included. Approximately 155mm in height

MSRP

US$ 89.99

Preorder Start Date

December 12th, 2018 4:00PM (PT)

Preorder End Date

January 30th, 2019 (TIME TBD)

Release Month

October 2019

Copyright

© 2019 Blizzard Entertainment, Inc. Blizzard and the Blizzard Entertainment logo are trademarks

or registered trademarks of Blizzard Entertainment, Inc. in the U.S. or other countries. Visit us at

gear.blizzard.com
[rns_reactions]