My Nintendo history was a touch patchy at best pre-Switch days.
As such I didn't really know Kirby that well until I played Kirby Star Allies on Switch and Kirby's Extra Epic Yarn and I fell in love.
Simple but fun 2D platforming, I was so in!  Well Kirby and the Forgotten Land is bringing Kirby to the 3D realm and I am even more in for what it promises.
Let's get the first thing out of the way.  Early trailers gave a feeling that this could be a post apocalyptic open world platformer or something.  That is not what this game is.  I mean it was a big ask, but actually this is more akin to the many excellent linear 3D platforming games out there.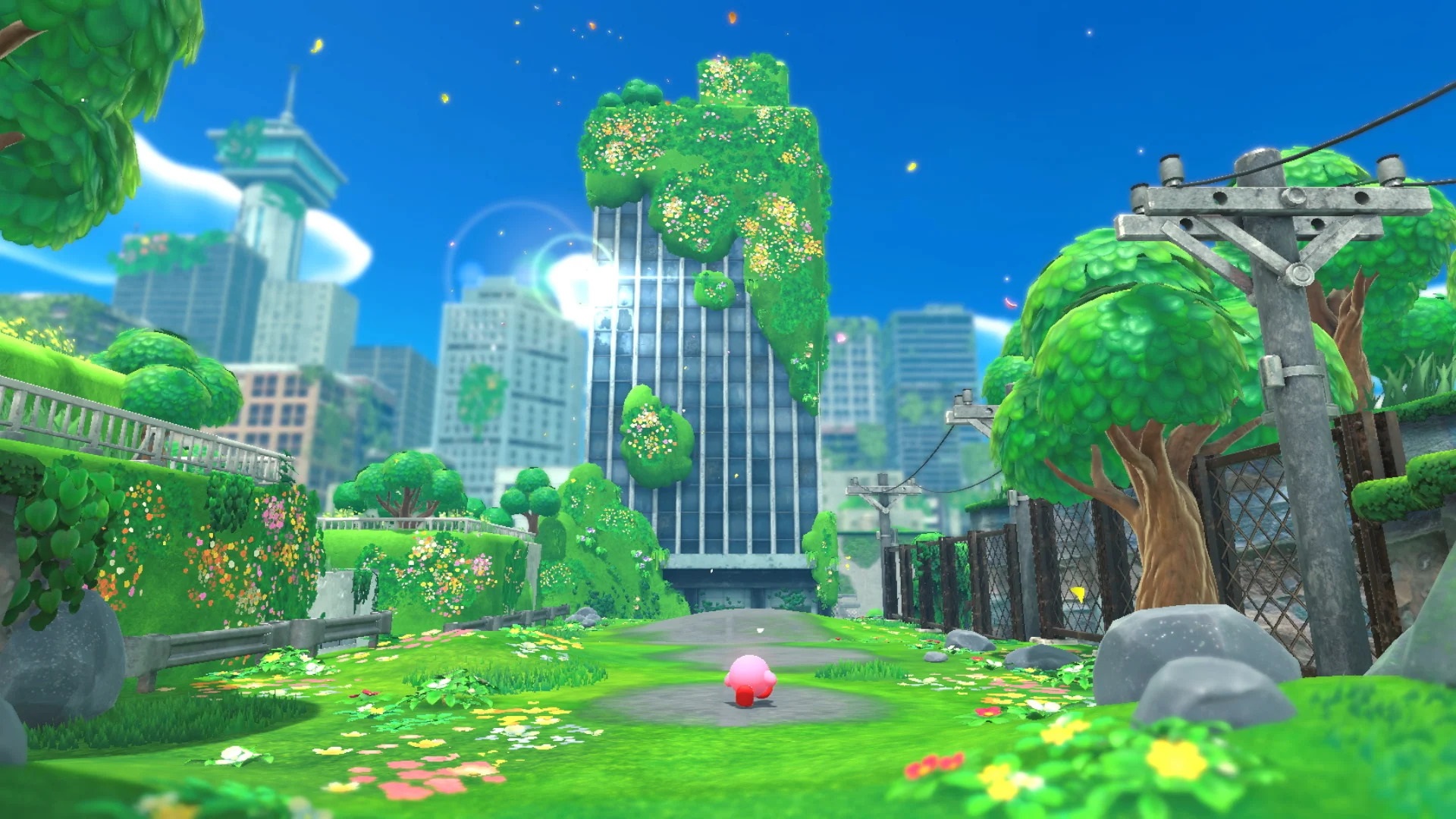 Kirby has been yanked through a crack in the sky into a new world which is the aforementioned Forgotten Land.
Here we have a post-apocalyptic land with all the fixings.  There are ruined buildings, rusty cars, plants growing through everything, and enemies everywhere. Instead of zombies trying to eat you, this world is filled with cute animals and enemies that are trying to smash you.
So you know, post-apocalyptic, but Kirby's version of post-apocalyptic.  It is awesome how they have managed to take a dark toned world, but with none of the darkness.  It is as cute and stylish as you would expect from a Kirby game.  Just don't think about the people that have abandoned this world.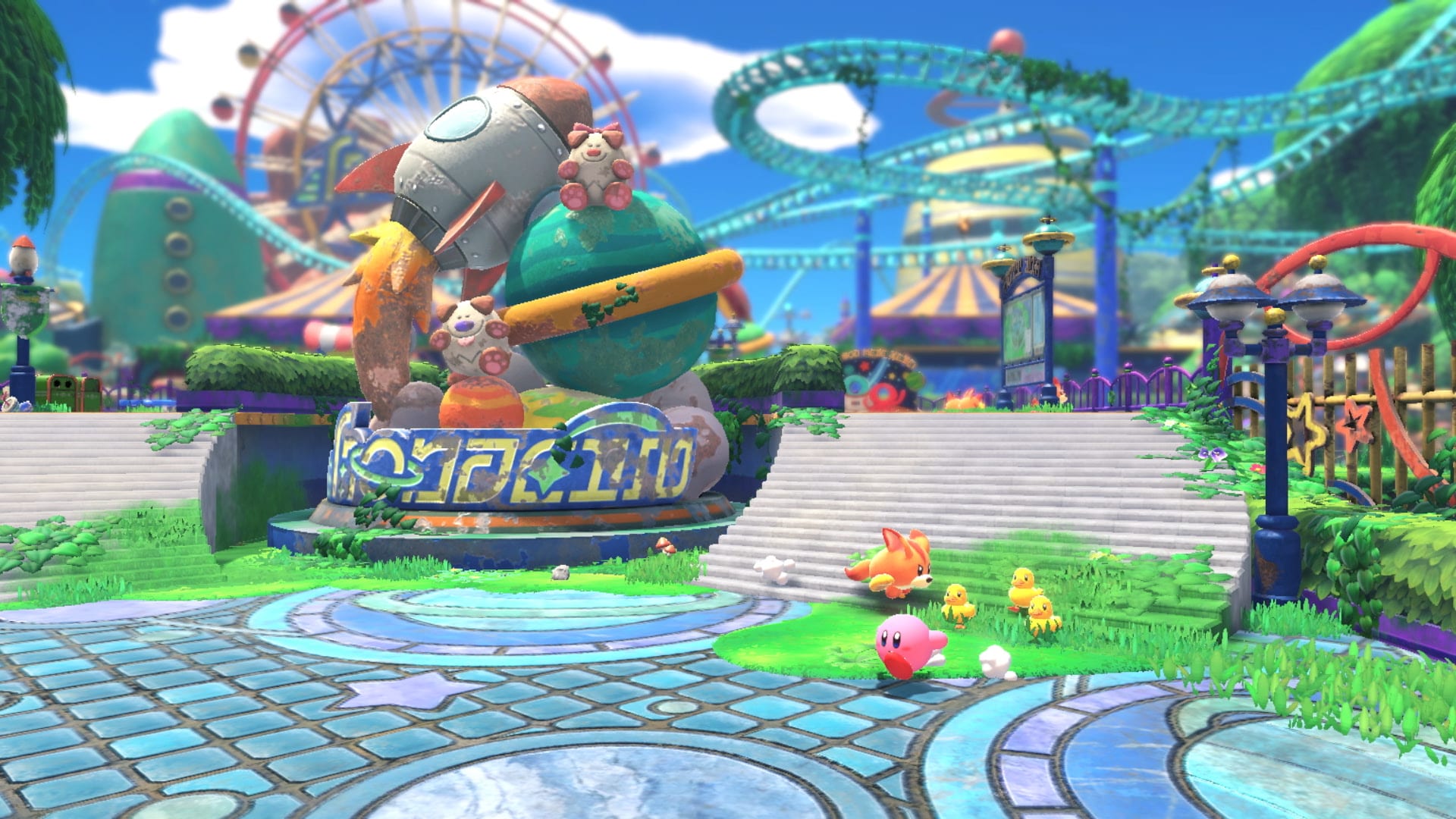 In this strange world there are a bunch of Waddle Dee's that have been kidnapped and it is up to Kirby to save them all.  Kirby does this via completing levels and completing additional missions.
The missions will be what gives some serious value to this game as they can vary from finding hidden locations, to completing a level without taking a hit.
This is insanely hard.
And this is where the game sets itself apart from Kirby in the past.  If you play through the game it isn't an overly difficult platformer, this makes the game accessible for kids and casual platforming fans alike.  But if you want more value and challenge, it is there for you.
As per usual Kirby doesn't just jump around.
He takes on powers by sucking up specific enemies.  This is the usual style where sucking up a bomb throwing enemies means Kirby can throw bombs until he changes for a new enemies skill. If you have played Kirby games before then this isn't new. What is new is the weird half mode called Mouthful Mode.
The Mouthful Mode has Kirby try to suck up an object, but can't consume the whole thing so winds up wrapped over half of it.
This is as weird as it sounds and it's great.  The example we have seen everywhere is Kirby half wrapped over a car. Once you have done this Kirby can drive fast and smash through walls. So it is essentially the same as his usual power consumption, but just different enough to give the game a new feel. I really don't want to spoil more of these because discovering these new objects in the world is a heap of fun and I don;t want to take that from you.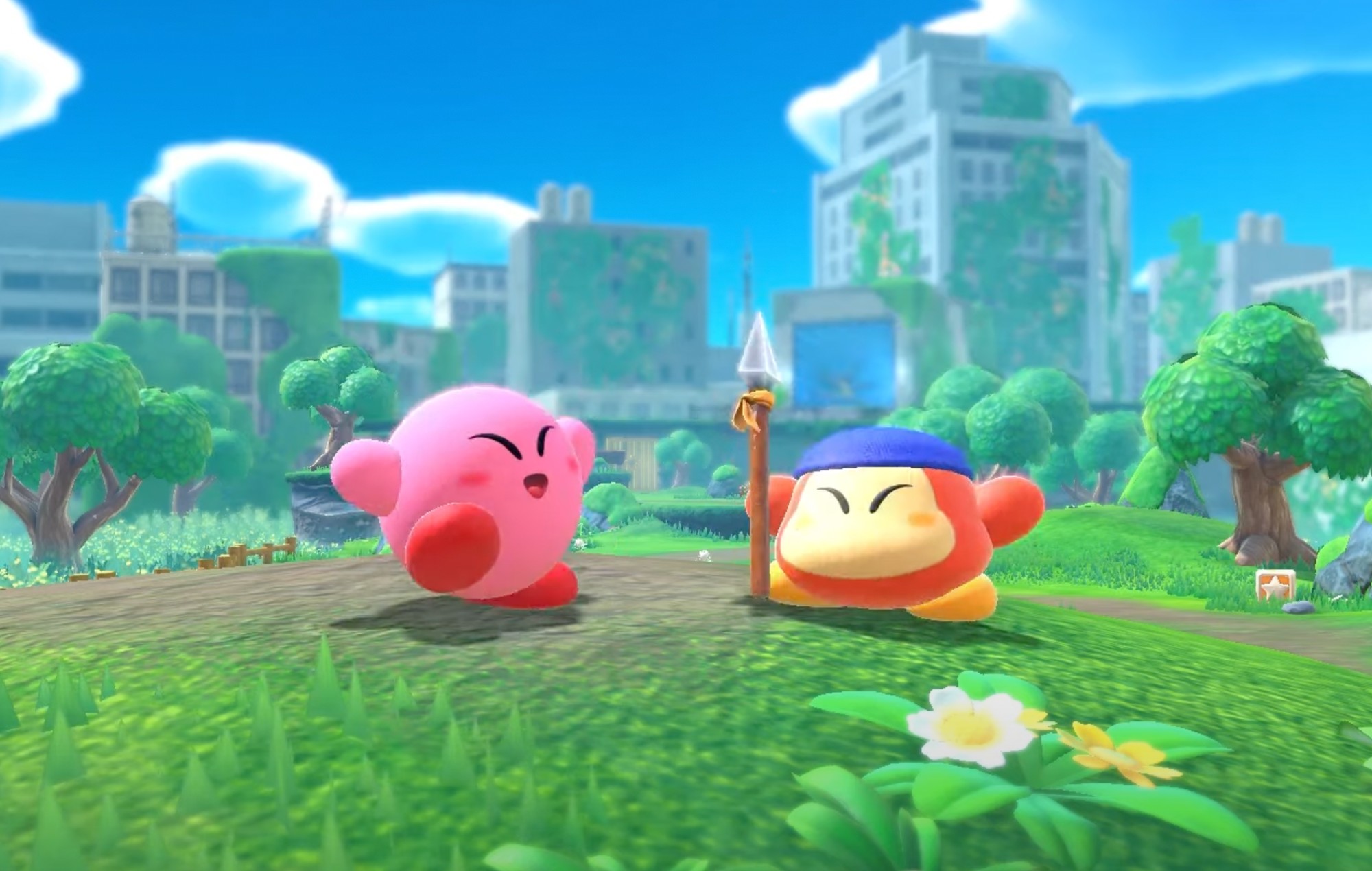 Kirby and the Forgotten Land is a great platformer.
It plays well, looks amazing and is fun as hell to play.  It isn't the most revolutionary platformer, but is a nice evolution for the Kirby series.
If you were going to play a platformer on the Switch, Mario Odyssey is the gold standard. If you want something slightly different to play, then Kirby and the Forgotten Land is an easy sell.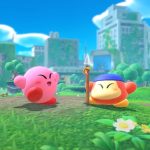 Kirby and the Forgotten Land (Switch) Review
Game details
Released: March 2022
Rating: G
Platforms reviewed: Nintendo Switch
Genre: Platformer
Developer: HAL Laboratory
Publisher: Nintendo