Thought the PSVita was dead and buried?
The Stuttgart-based publisher Strictly Limited Games, which specializes in the publication of highly limited, physical collector's editions of digital games for PlayStation 4, PlayStation Vita and Nintendo Switch, today announced that the Japanese cult game Sayonara UmiharaKawase++ will be available in a limited standard edition and a limited collector's edition.
Thrilling news for PlayStation Vita fans! The long-awaited new edition of the classic Japanese video game that has pleased fans for 24 years will be released in an English physical version on the PS Vita for the first time outside of Japan.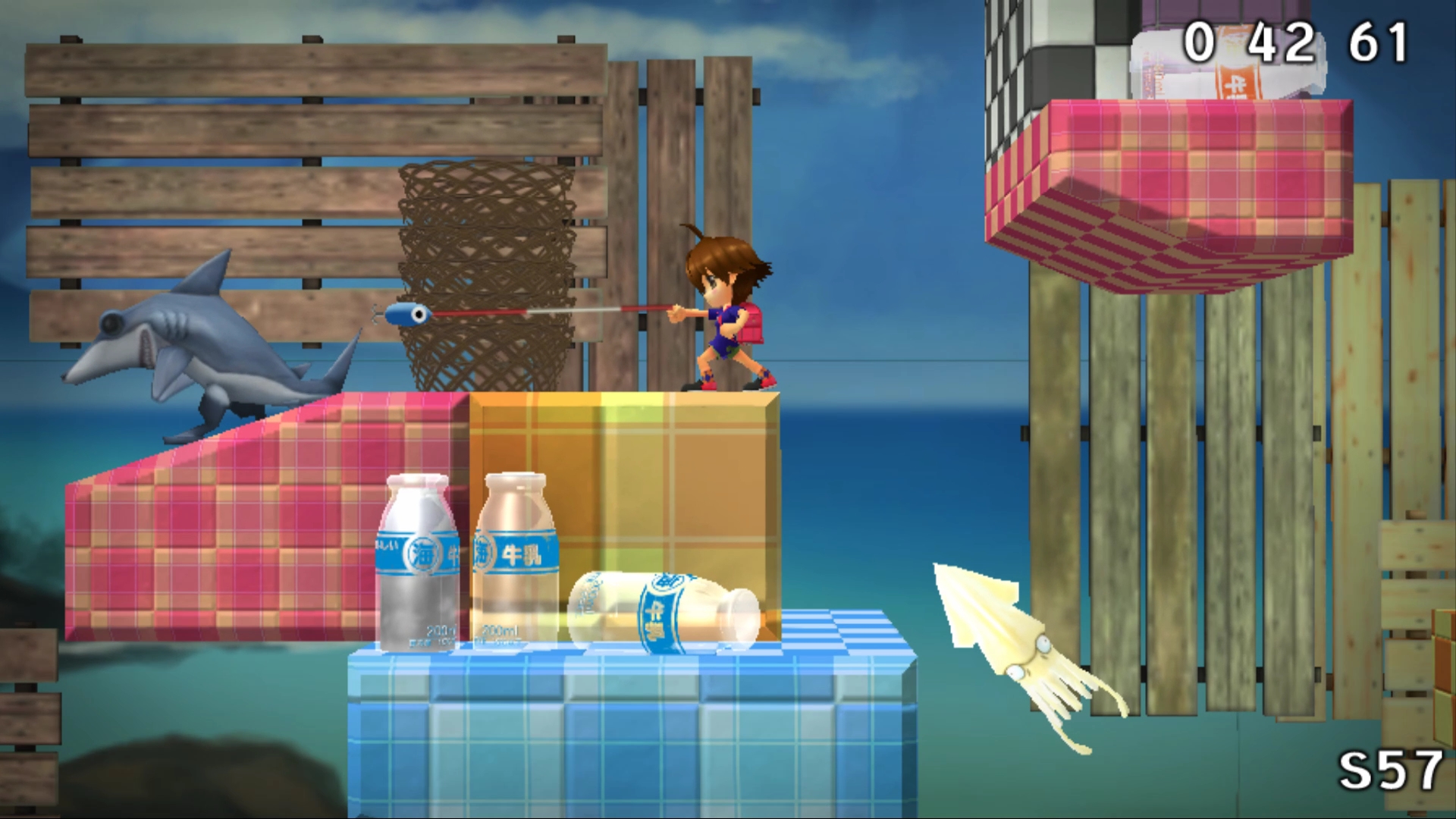 First released in 1994 for the Super Nintendo, the game was revised by creator Toshinobu Kondo exclusively for Strictly Limited Games, and the new edition will carry the addition ++. Sayonara UmiharaKawase++ is a classic jump 'n' run game and was single-handedly developed by Toshinobu Kondo, who actually wanted to be a manga artist. Players must move through lovingly designed levels in the bizarre fantasy world, using fishing gear resembling a grappling hook, and defeat enemies simply by fishing for them. But only those with perfect mastery of their fishing rod can discover shortcuts and secrets in the game, because the only way to find all the locations is by swinging and rappelling. The multi-talented Kondo was inspired by numerous everyday items which are incorporated into the game.
The limited collector's edition will be restricted to 999 units and will be released for the PS Vita on November 18th 2018. The standard version (PS Vita) will be released a week later on November 25th 2018.
[rns_reactions]