Ripkord.tv is an interactive entertainment network that combines the best elements of mobile gaming, social interactivity, and traditional television which has now formally launched.
The company features an all-star team of Emmy-nominated, award-winning producers including Michael Dietz, Executive / Creative Producer on over 50 television shows such as The Apprentice, Wipeout, and Big Brother; Geremie Camara, former VP of Games at Sony, and James M. Smith, branded content creator and former SVP of Digital Ad Sales for Sony & PlayStation and VP of Ad Sales & Monetization at Disney. Ripkord.tv was founded by esports industry vets Todd Peterson and Neil Harris, creators of the highly-successful daily fantasy esports platform AlphaDraft, which sold to FanDuel in 2015.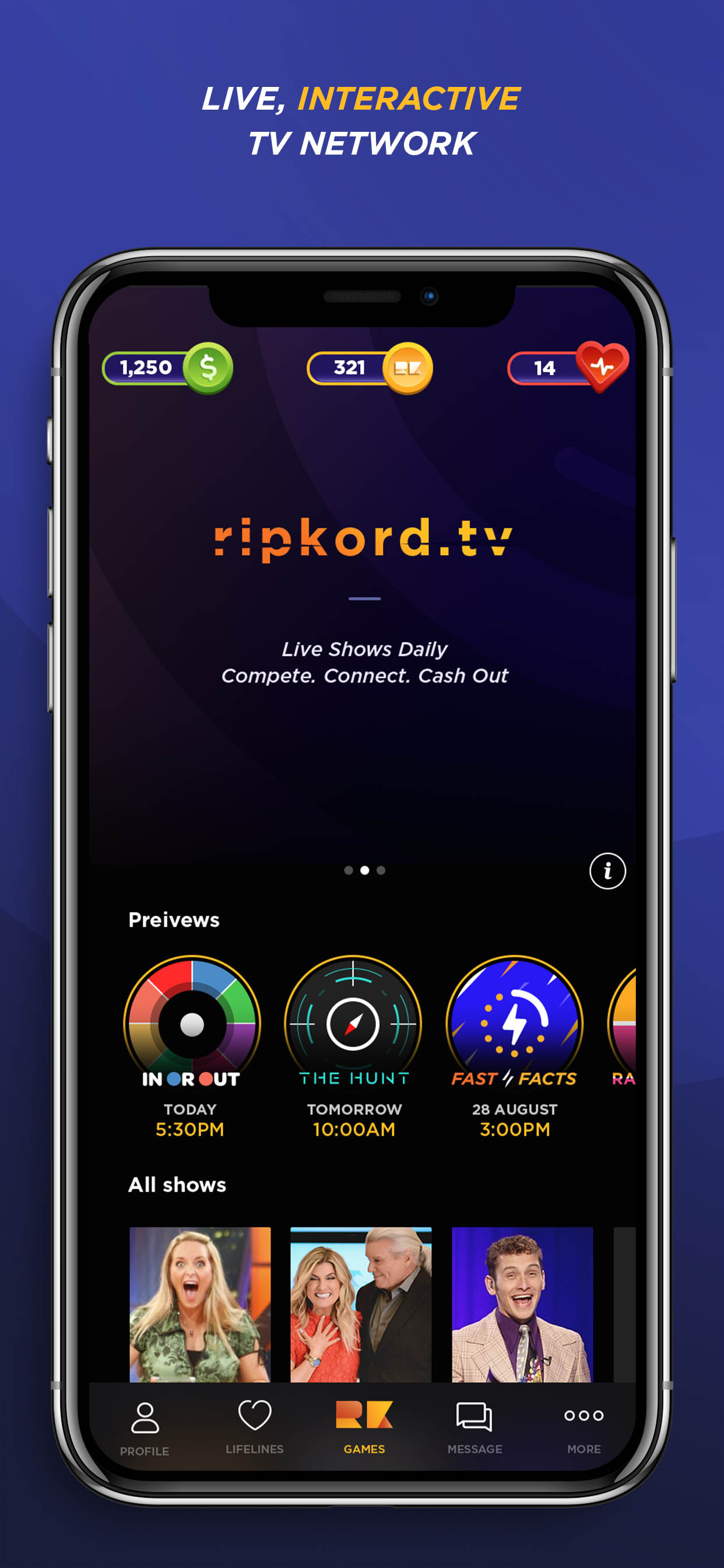 "Ripkord is the home for a new wave of content consumption that focuses on interactivity, social recognition, and community," said Ripkord.tv founder and CEO, Todd Peterson. "Traditional TV and streaming services are passive experiences, and what we learned from our time in esports working with Twitch and YouTube influencers, is that experiencing content with friends and the community around the content is so much more entertaining."
He continued, "Our belief is that thousands to millions of people playing together can create unique entertainment experiences that have never been done before. With so many people playing along, we can add a unique layer of social recognition and community not available on traditional streaming and TV networks. To put it simply we are 'Twitch meets Game Show Network.'"
Ripkord.tv is a network designed for the viewer who wants to be part of the show. Viewers can directly interact with any of its five live game shows and their engaging show hosts daily during regularly scheduled programming to compete against others in the community for bragging rights and real-world cash prizes. Ripkord.tv's current line-up of original live shows includes, Fast Facts, The Hunt, In or Out, Raise the Bar, and Word Up.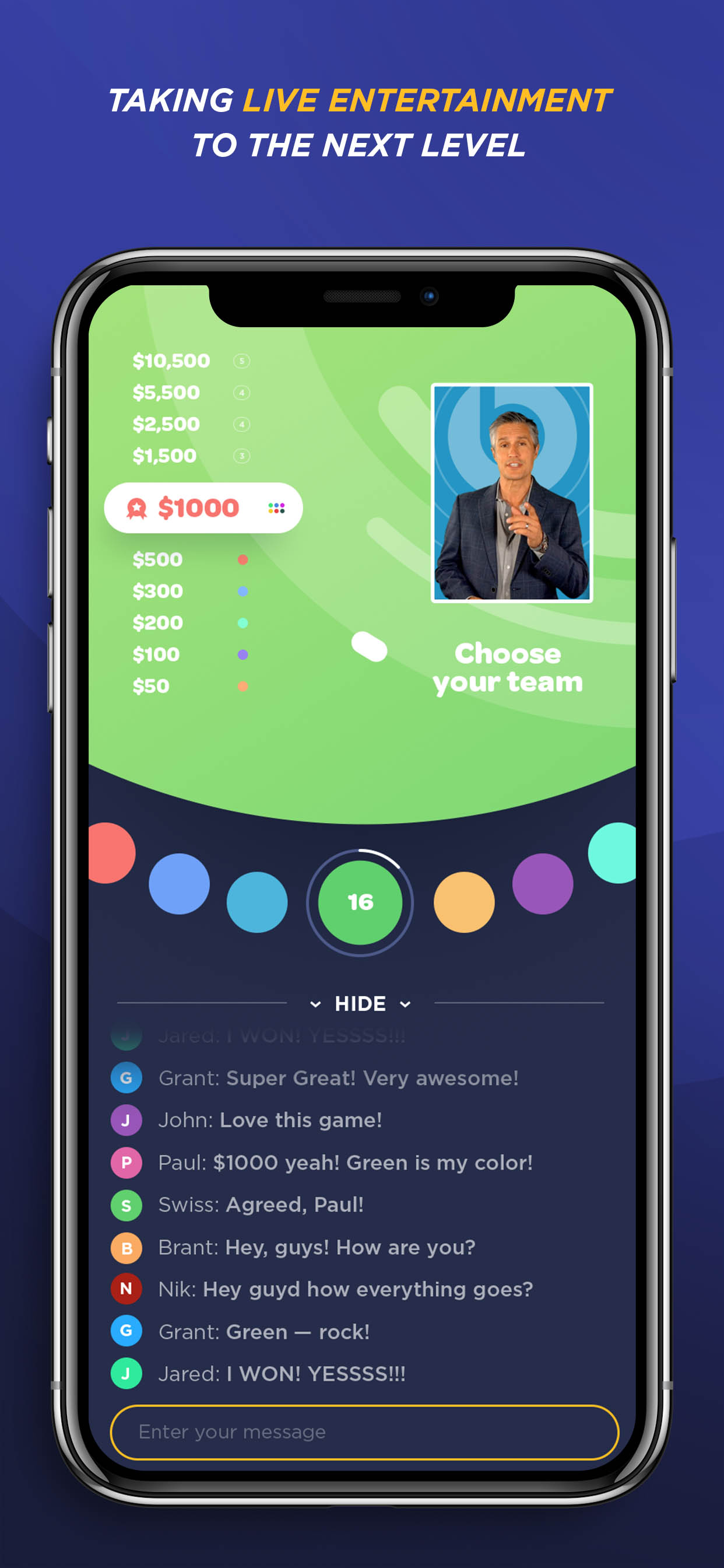 Ripkord.tv has received a $3M seed round investment from leading entertainment, mobile gaming, and technology industry figures. Upfront Ventures led the funding, with additional investments by Akatsuki Entertainment Fund, Corazon Capital, Initial Capital, Jon Goldman — of Skybound/GC Tracker Fund, Chris M. Williams — CEO of pocket.watch, and Paul Heydon early investor in Unity and Supercell.
"We invested in Todd's previous company where he pioneered interactive fantasy gaming amidst the explosion of a new influencer group in live-streaming games," said Kevin Zhang, Partner at Upfront Ventures. "This time he's pulled together veterans from game shows and TV, and we are proud to be investors again in their vision to create a new mobile entertainment destination."
The Ripkord.tv app is available free for download from the Apple App Store for the iPhone, iPad, and iPod touch running iOS 10.0 (or later), and Google Play for Android devices running version 4.4 (or later).