Down the hall, across the floor rug, over the kitchen bench – anywhere a Hot Wheels track can be laid your race to be the best begins.
There's no denying the scale and vastness to Mattel's Hot Wheels toy line.
The pocket sized diecast auto's designed for kids and collectors.
Now with partnership between Mattel and Milestone Hot Wheels Unleashed revs up and takes off.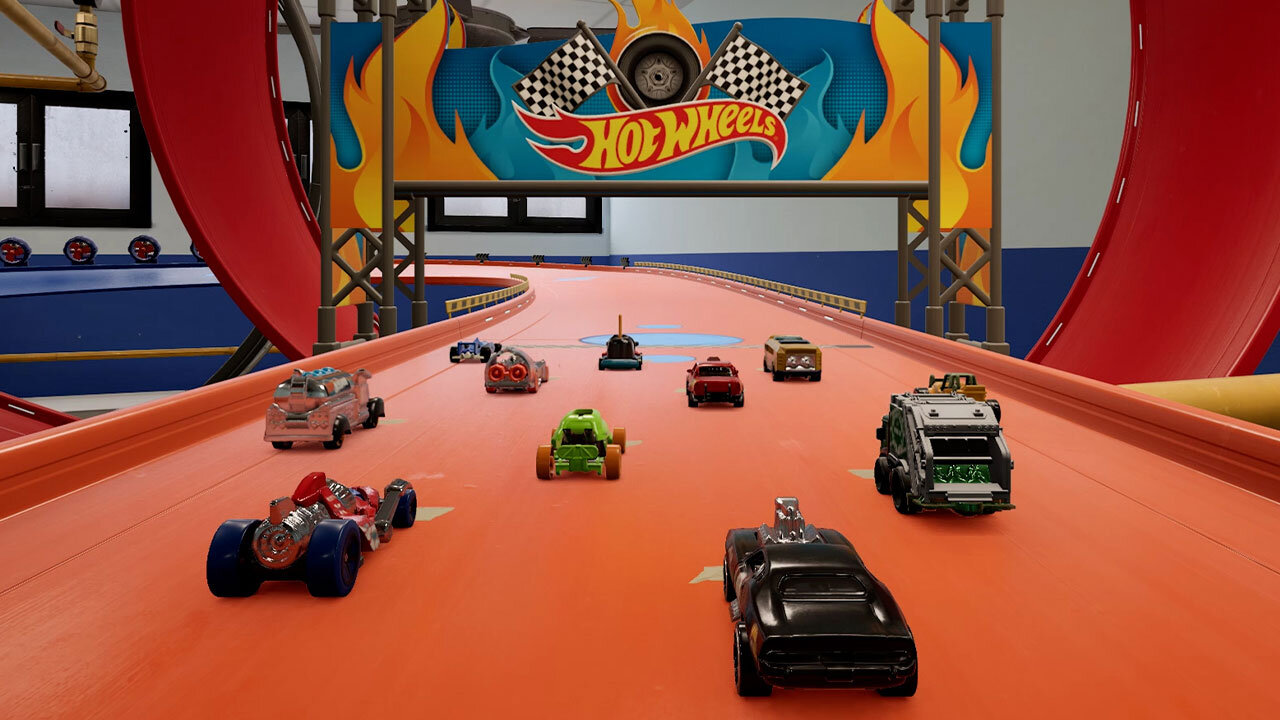 While you'll only start out with a couple of Hot Wheels cars, there is a total of 66 to be added in to your Collection. These can also be improved upon, stats and some customising, or even gift or sell them off.
With your race token winnings and gears upgrades are able to be done – you can also buy yourself some Blind Boxes to kit out your livery or just go shopping.
There's even a in-game pop-up Shop which offers timed discounts on different cars.
So race well, race to win. Grow your Hot Wheels collection.
To progress you will need to place in the top three and to move onwards and upwards the game's Levels are displayed on one of those 3D printed maps that we all had for our toy cars as kids.
The game is not overly generous in what it gives out as rewards for a top three placing, so be prepared to race alot to get goodies, tokens and gears.
Your Basement is your hang out. Earn items and such as you play through the games' main mode to make varying rooms your own.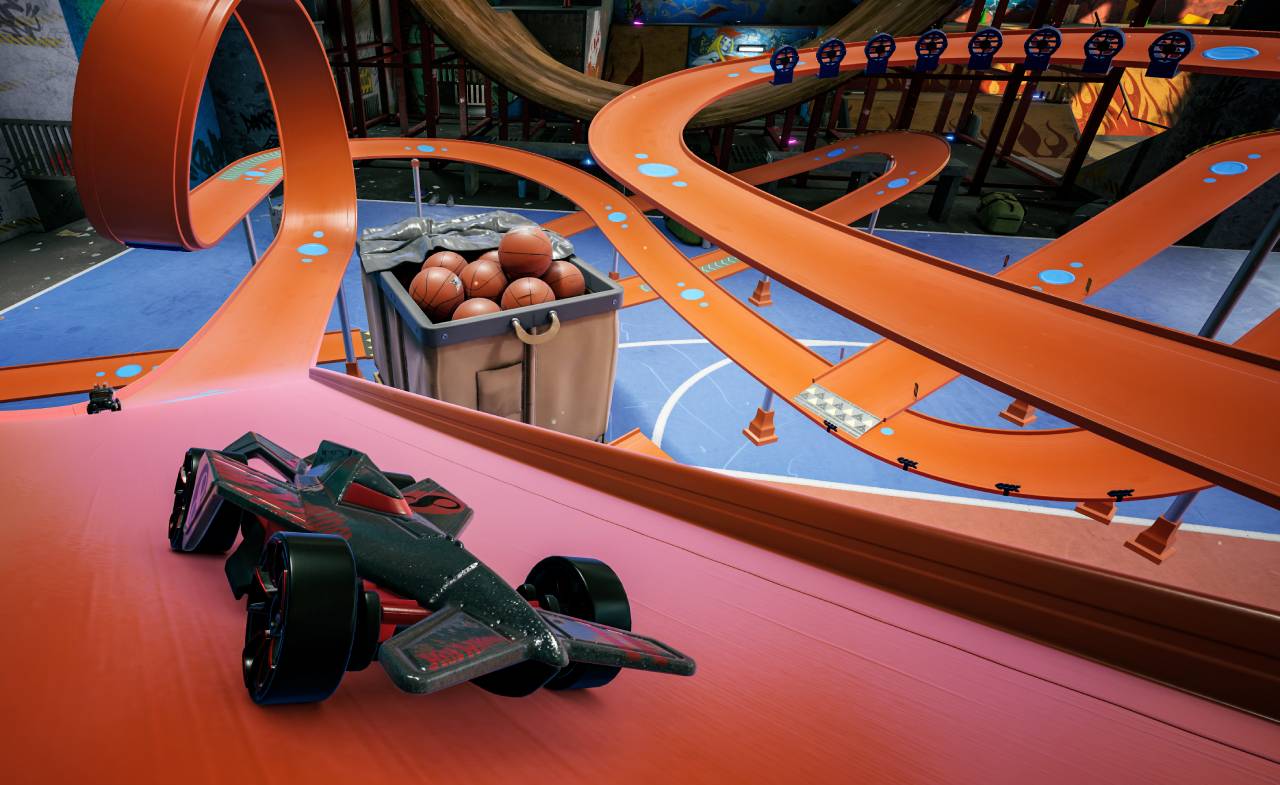 Gameplay goes from single player in Hot Wheels City Rumble through to multiplayer split screen and of course online.
Hot Wheels Unleashed is a game that's going to drive your adrenaline through twists and turns, much like the Hot Wheels tracks that are laid out for you in differing environments, rooms within your house.
Catch the on track boosters and try to avoid the obstacles. But save your Nitro boost for the loops and jumps.
Scaled, the Hot Wheels cars are to their environments and environmental objects, as with real world physics. Come off a loop or a jump on an awkward angle and you'll fly off the track and ultimately need to respawn.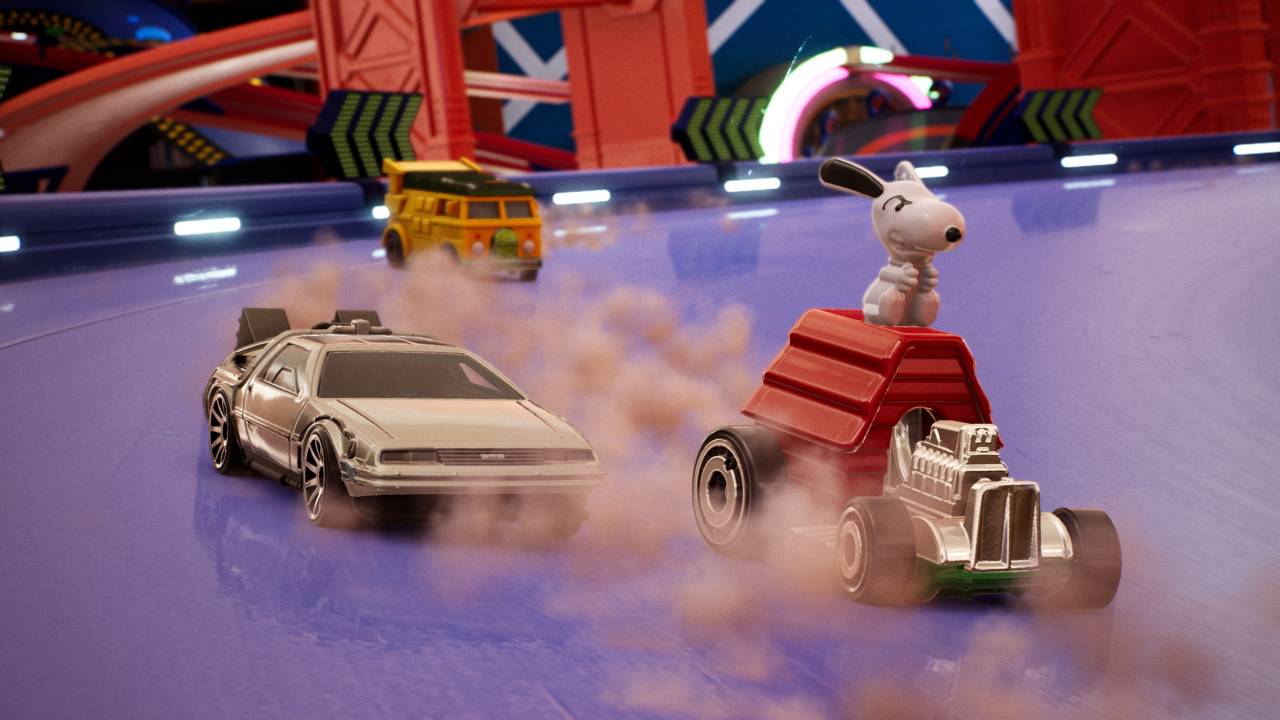 Difficulty is made up via the car(s) you choose to control and the complexity of the tracks.
The Hot Wheels diecasts are meticulously brought to life, from classics to new editions right through to some very special bonus and rare ones.
Hot Wheels Unleashed hearkens back to my childhood (probably everyones) where friends and me would make tracks out of everyday items and then try and race each other, or just smash the mini auto's in to one and another.
Hot Wheels Unleashed is as hard to put down as a Hot Wheels auto is as easy to pick up and collect.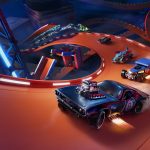 Hot Wheels Unleashed (PlayStation 5) Review
Game details
Released: September 2021
Rating: G
Platforms reviewed: PlayStation 5
Genre: Racing
Developer: Milestone, Mattel
Publisher: Milestone