Multi-Grammy Award-winning Rock and Roll Hall of Fame guitarist Carlos Santana has released his star-studded, masterful new album, Blessings and Miracles – out now.
On Blessings and Miracles, music legend and guitar master Carlos Santana aims higher than ever, delivering one of the most ambitious, inspired, intelligently crafted and flat-out magical records of his storied career.
 Every so often a record comes along that manages to hit all the marks, and Blessings and Miracles does so in remarkable fashion. There's thrilling feats of bravura musicianship that pair the guitar master with fellow icons like Chick Corea and Steve Winwood; there's knockout rockers with Metallica's Kirk Hammett and Living Colour's Corey Glover; and there's undeniable, genre-bending, hook-filled celebrations featuring guest artists such as Rob Thomas, G-Eazy, Chris Stapleton, American Authors and Ally Brooke, among others. It's an album that could only had been created by a true visionary whose commitment to his art is a sacred bond that never waivers.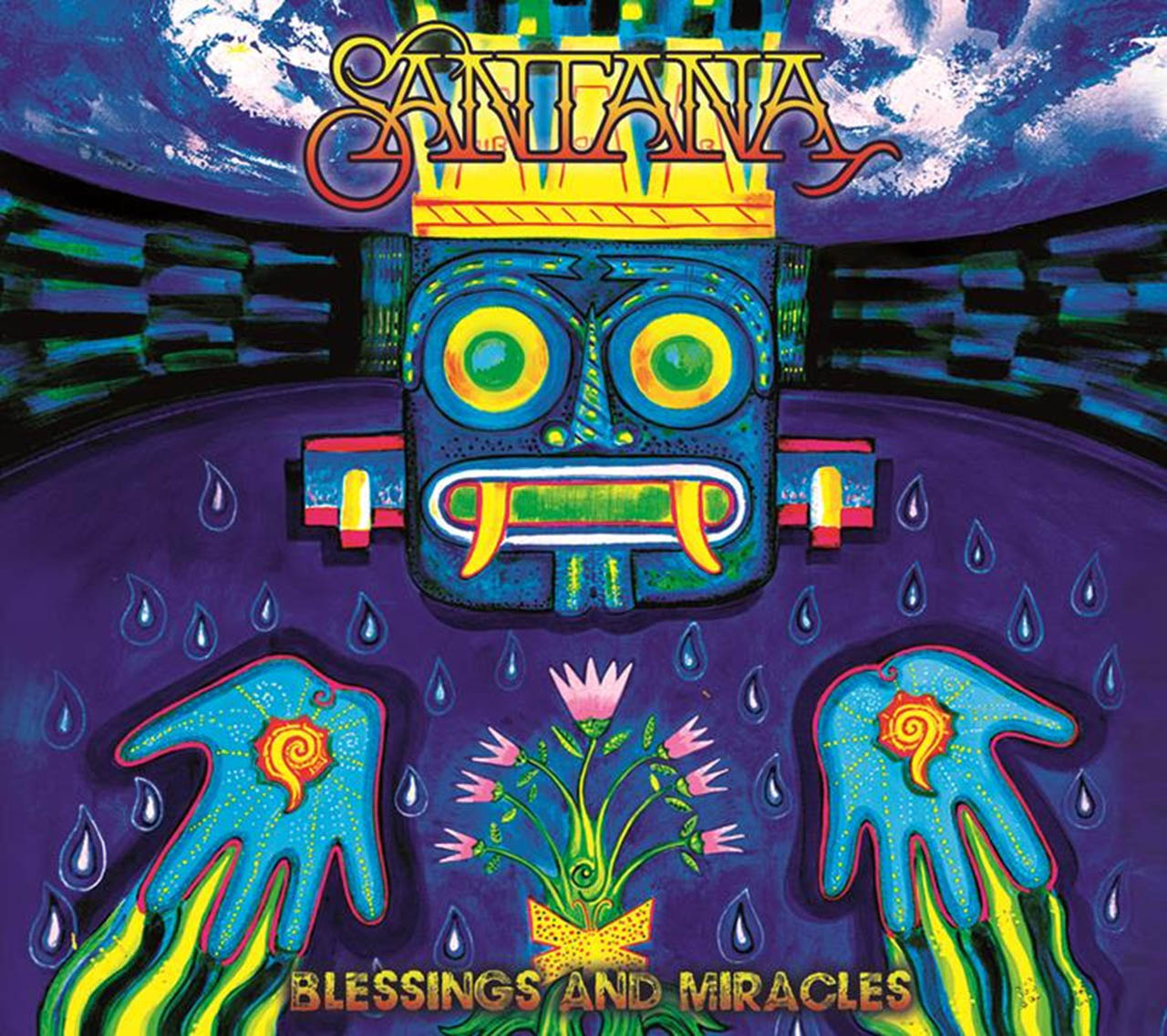 "The title of this album comes from my belief that we're born with heavenly powers that allows us to create blessings and miracles," Santana says. "The world programs you to be unworthy of those gifts, but we have to utilize light, spirit and soul – they're indestructible and immutable. Those are the three main elements on this album."
Santana immersed himself in the creation of Blessings and Miracles over the past two years, serving as producer and collaborating with other record makers and writers such as Diane Warren, Narada Michael Walden, Chris Stapleton, Peter Stengaard and Gregg Wattenberg. The realities of recording during the Covid pandemic created a challenge only in that some musicians were separated geographically, beamed into sessions via technology; inspiration, however, was never in short supply. "It's amazing how we can record together these days without being in the same studio," Santana notes. "To me, it's not a hindrance at all. I just close my eyes and I'm in the same room with whomever I'm playing with, even if they're somewhere far away. We share frequencies together."
Ever since the multiple Grammy-winning smash "Smooth" became a worldwide staple, music fans have been longing for another pairing of Santana and Matchbox 20 vocalist Rob Thomas. Their wishes have been answered with the album's aptly named first single "Move." Call it a new classic – a grinding, grooving and altogether breathtaking mix of pop and Latin rock with sure-fire hooks for days, it's like hearing old friends reuniting and tearing it up. Thomas is dynamic, sensual and utterly magnetic, and he's ably backed by the punchy vocal talents of American Authors (especially the band's Zac Barnett, who takes the lead spot in the second verse). Santana matches these supreme performances as only he can, with scintillating solos that explode with tectonic force.
"The way that 'Move' came about was very much like how 'Smooth' happened," Santana recalls. "It was like divine intelligence behind the scenes, and I just knew I had to record it with Rob. The song is about awakening your molecules. Ignite and activate yourself – you know, move. When Rob and I work together, we have a sound that's splendiferous."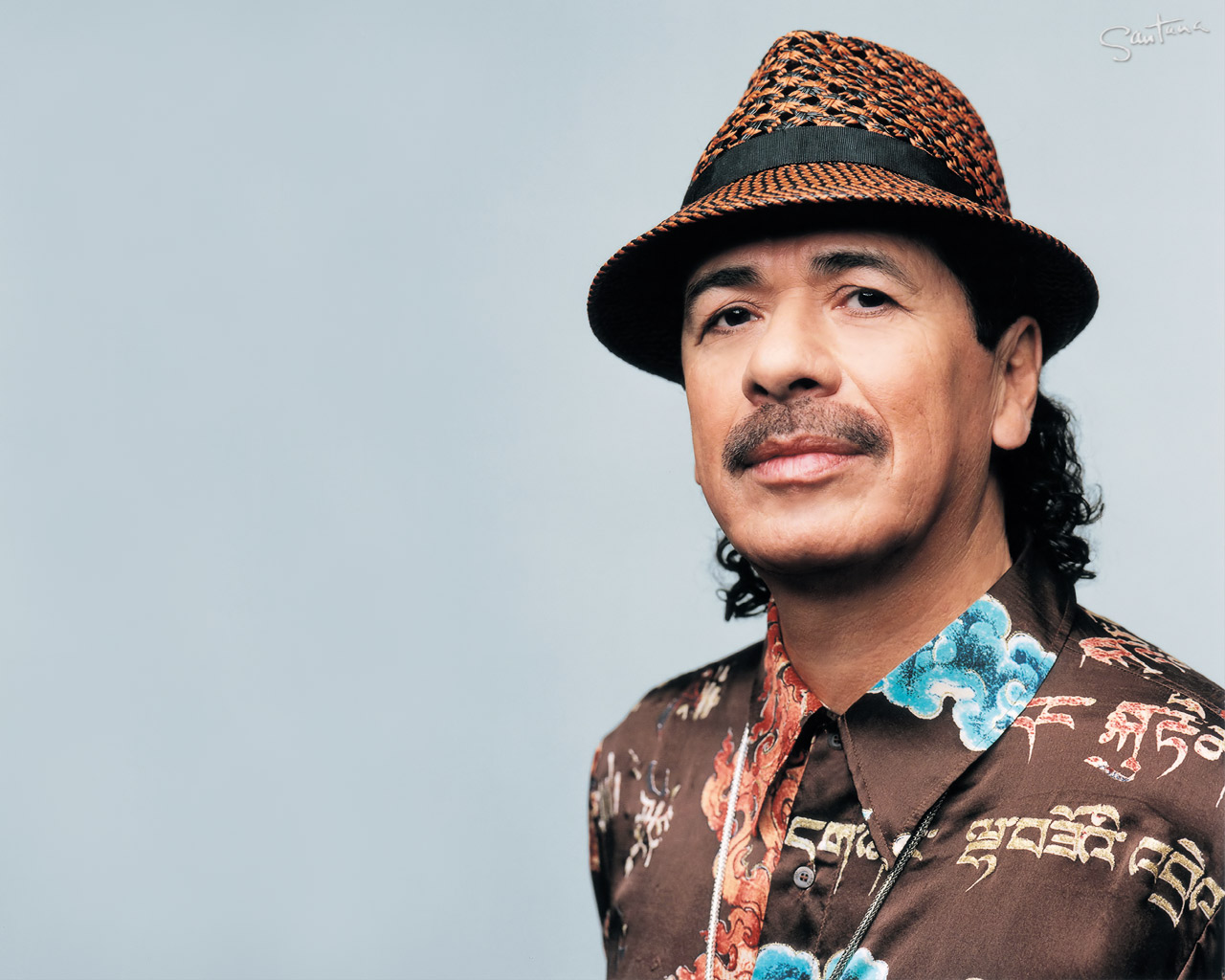 The album's second single, "She's Fire," is a hypnotically soulful ballad that works its way into your body chemistry. It's one of two cuts that the mega-award-winning, chart-topping composer Diane Warren sent to Santana ("Break," featuring Ally Brooke, is the other), for which the guitarist expresses heartfelt gratitude. "I'm so honoured that Diane reached out to me," he says. "Both of the songs she sent have staying power. You'll play them 10 or 20 years from now, and they won't sound dated."
On "She's Fire," Santana wraps his exquisite guitar melodies in and around an enticing narrative spun by the rapper G-Eazy – they converse, completing each other's thoughts at times. Santana and Warren discussed numerous guests for the track, but before landing on G-Eazy – a decision the guitarist calls "brilliant." "G-Eazy is so talented. I'm thrilled at how we both sound on this song," he says. "It reminds me of when Bill Graham once told me: 'Your music is spiritual and sensual. That's who you are.' And that's the message of 'She's Fire.'"
Spend a few minutes around Carlos Santana, and you're bound to hear the word "joy" more than a few times, so it's only fitting that the album's third single, which teams the guitarist with Grammy-winning country titan Chris Stapleton, is called "Joy."
It's a soul-enriching marvel that unfolds almost cinematically – one can envision mountain vistas and expansive plains – blending country, reggae, blues and gospel with a widescreen sing-along chorus. Stapleton is in peak form, plaintive and passionate, and Santana's guitar playing, each immaculate solo and response, rises to meet him.
"America for Sale" is equally timely. Fueled by a galvanising main riff inspired by his own iconic track "Soul Sacrifice," Santana explains, "Anything is for sale. Nothing is holy ground. We're selling America by the pound, and you see it everywhere, too. The Olympics – people train for years to break records, and right next to them they're selling beer."
Featuring underlying basic production by Rick Rubin, "America for Sale" is a gnashing, psycho-metal blues bruiser sung by Death Angel's Marc Osegueda, and it sees Santana going toe to toe with Metallica six-string whiz Kirk Hammett on not one, but two gloriously sustained programs of fireworks. "Kirk and I were able to record in the same room together," Santana says, "and we went for it like dueling banjos. There's a part of me that loves Jimi Hendrix, Led Zeppelin, Cream and Jeff Beck, and I love what Kirk does in Metallica. Playing with him, I get to prove that you can create good energy with explosive fire."
"If I'm not feeling it, how can anybody else feel it?" he asks rhetorically. "I feel very blessed that I can feel chills when I play this music, and what I love about the album is how pure and innocent it feels. There's a freshness to it. I'm not trying to rubber stamp and duplicate Abraxas or Supernatural. This record is like waves of light, and I'm a surfer riding those waves that become songs by different artists, creators and architects. I'm very fortunate that I have the opportunity to do that. It's a gift I don't take for granted."
Santana will continue their multi-year residency at the House of Blues at Mandalay Bay Resort and Casino in Las Vegas with upcoming dates from November 3 thru December 11 2021.
Be a supporter of STG