Big Ben and Kylotonn's World Rally Championship games have big shoes to fill.
Shoes so big, courtesy of Codemasters and their Dirt games, that I tend to feel a bit sorry of them.
For the past few years I've been hoping and praying that their WRC games can stand up to the Codies latest. Up till now, I've been disappointed. With WRC 7, it seems that things are looking up.
Rally driving is hard. It's hard in real life. So, for game to properly recreate the motorsport, it stands to reason that the game should be equally demanding. Well, yes and no.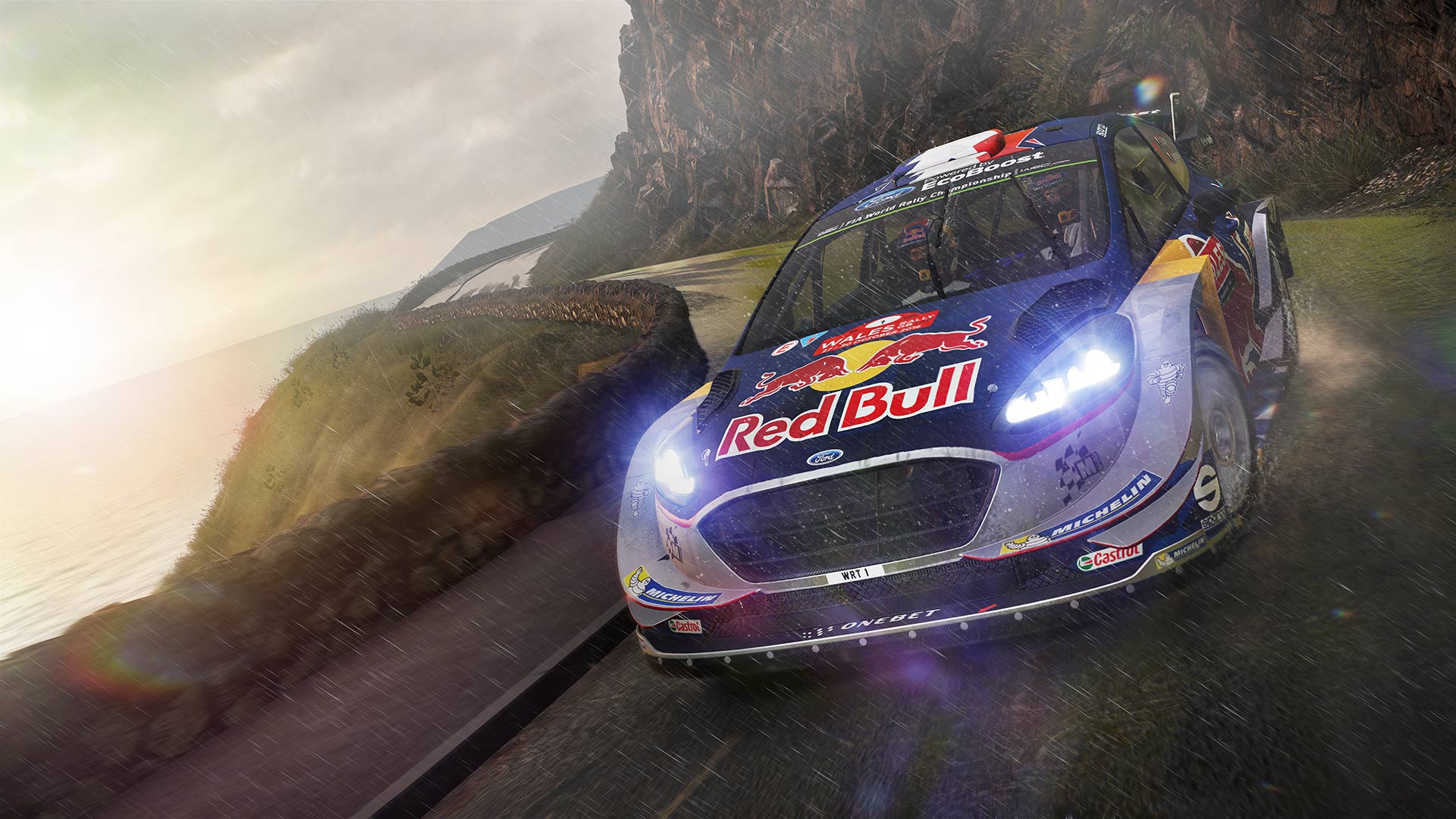 Building upon the successes of last year's game, Kylotonn have refined their game making it accessible to newcomers as well as a serious challenge for veterans.
There are those players that are going to obsessively learn the perfect braking points and the amount of traction needed to best approach each dusty bend. The rest of us, just want to have a good time.
And this is where WRC 7 excels. You don't need real-world rally skills or even an expensive racing wheel to be able to get the best out of the game.
Whilst you can select your driving style, difficulty, and the level of co-driver instruction, you can also take a car out for a spin in the driving test and have the game calibrate the setting based on your performance.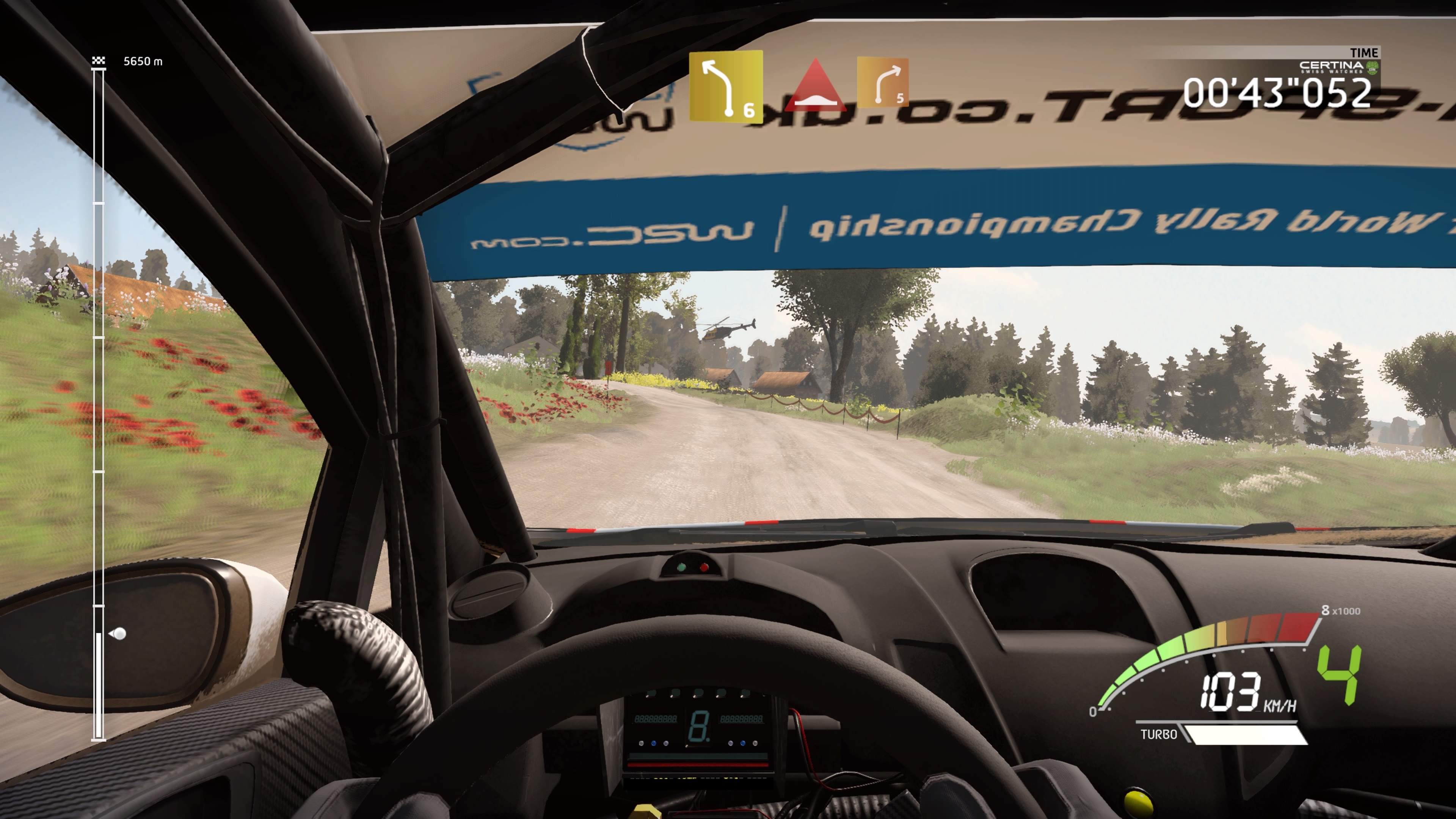 The result is a game that handles as you'd expect. The lower, more arcade settings allow you to drift around bends with satisfying precision and minimal effort, whilst the higher setting demand the perfect combination of braking and throttle to keep the car on the road.
The car handling and physics feel right. Any mistakes were my own doing and not as a result of fighting the controls. And that's worth pointing out. WRC 7, unlike a lot of motorsport games, works very well with a controller. Apart from providing a more authentic driving experience, there's no need to invest in an expensive racing wheel.
Set over thirteen rally locations form the World Rally Championship, the events feature a diverse set of environments, weather and time of day. From muddy forest tracks of Wales to the dusty red roads of Australia each rally is difference. The cars handle radically different across snow, ice and in the rain. Tackling a stage in the fog or at night is a total different experience than driving on a clear day. With each stage being around 7km, you get a pretty intense rally experience no matter what the conditions.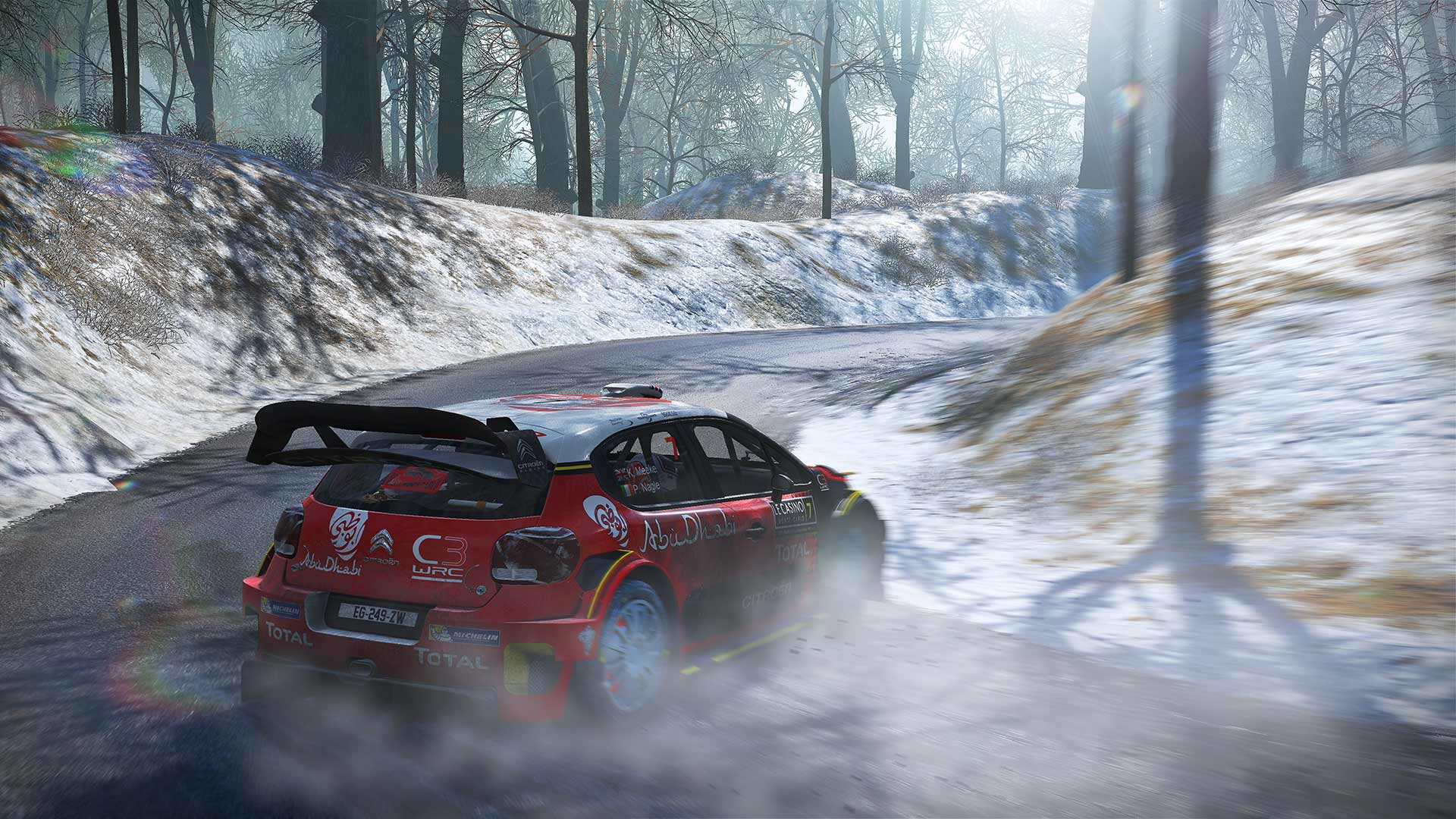 The visuals, whilst not crisp, have a certain grittiness to them that suits the game. They are probably like that more out of the need to maintain the high frame rate essential in racing games offer an aesthetic decision. But, still, I like the game's look.
The audio provides your cars with a nice bit of grunt. I particularly liked hearing the squealing sound of brake shoes rubbing against the discs as I slammed on the anchors.
There's plenty of game modes to suit all tastes. For solo players you can pick a quick game and test you metal on any one of the stages in event conditions of your choice. You can also set up a custom championship of your favourite rallies and stages, and, as previously mentioned, you can benchmark your skills in the driving test. The career mode allows solo players to plot their own journey from Junior WRC to the World Rally Championship.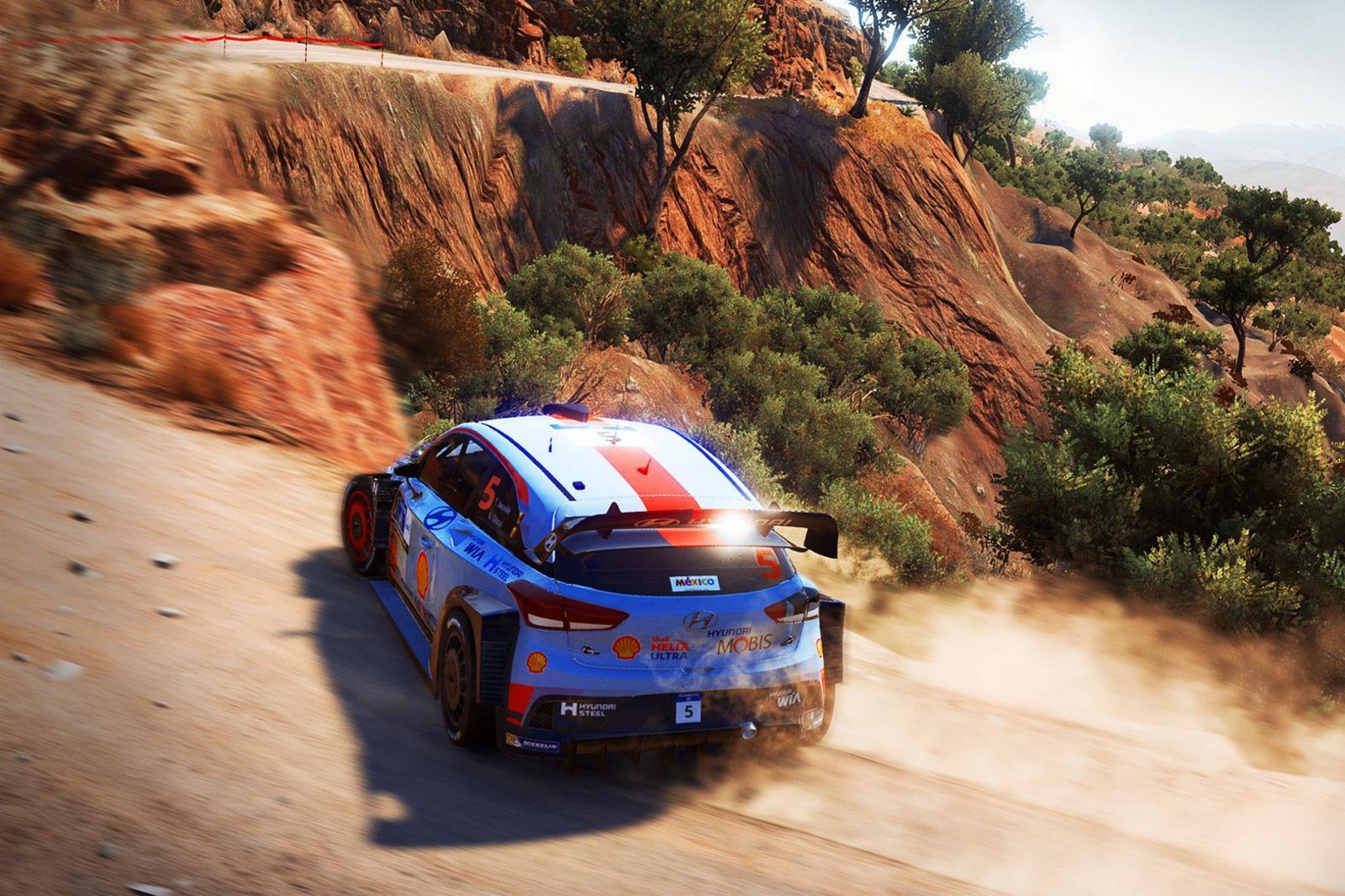 WRC 7 accommodates social multiplayer gaming really well. Being proper rally stages, the events are undertaken on car at a time, this means you don't really get the same level of interaction with opponent as you do in a normal racing game like Forza or Gran Turismo. Even the Dirt games now have rallycross for competitive multiplayer races. I've not got a problem with WRC 7 sticking to its licenced championship, but it does make for a dull online competition.
Thankfully the game has local two player split-screen, something that we see less and less of these days. Even better, WRC 7 can accommodate up to eight players for an old-school hot seat couch championship. Perfect for a few like-minded mates and some beers.
Rounding the game off, the developers regularly throw time-limit challenges at player allow you to compete, globally, with other players for the best time.
WRC 7 sees the series coming into its own. Having steadily built upon their last few releases, Kylotonn have found their feet, offering us a great rally game.
WRC 7 (Xbox One) Review
Game Details
Released: September 2017
Rating: G
Platforms: PlayStation 4, Xbox One (reviewed), PC (Windows 10)
Genre: Racing
Developer: Klyotonn
Publisher: Big Ben</p