Koei Tecmo revealed today an exciting and transformative feature of A.O.T. Wings of Freedom, the epic action game based on the worldwide anime hit 'Attack on Titan', alongside an action-packed new trailer and screenshots. Scheduled for launch on the 26th of August, 2016, the game will be released on the PlayStation 4 and Xbox One, as well as digital-only on the PlayStation Vita, PlayStation 3 computer entertainment system and PC via Steam.
Following the plot-twisting events of the hugely successful anime series 'Attack on Titan', players will be able to take control of protagonist Eren's powerful Titan form and get up close and personal with the gigantic human-like creatures! Transforming into this titanic beast replaces Eren's ODM gear and blades with fists.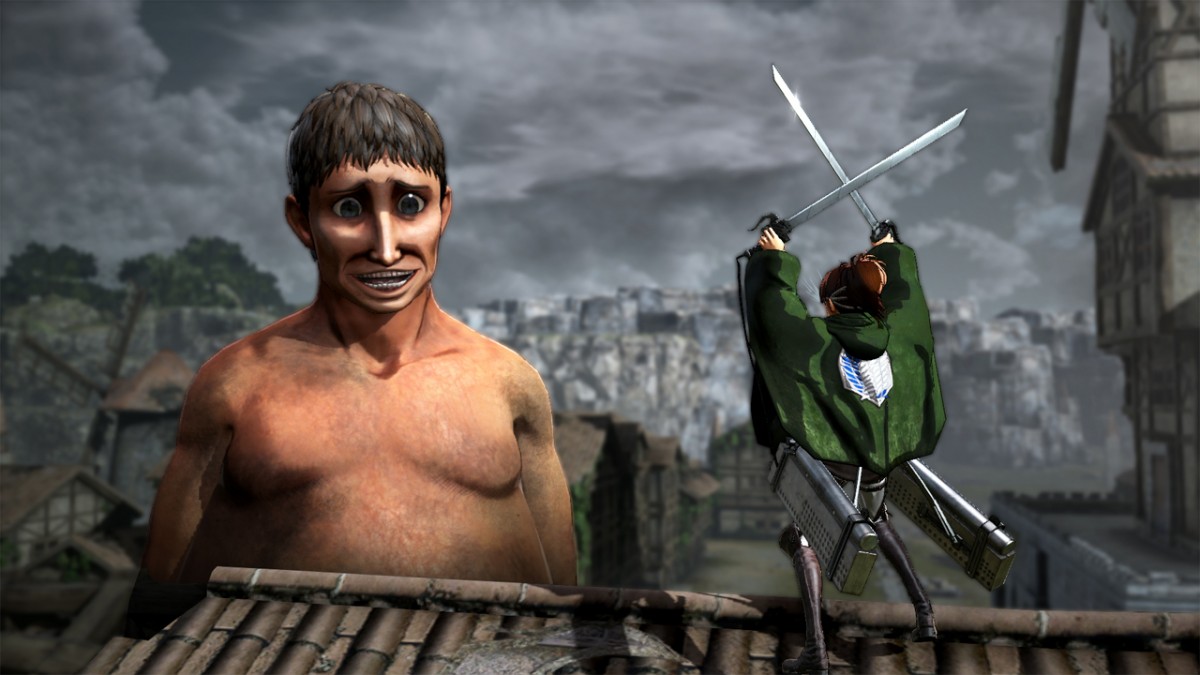 Koei Tecmo also released a new gameplay trailer (above) showcasing the newly-revealed feature's unique play-style! This gripping new trailer features Eren's extraordinary transformation, as well as the game's main playable characters, and focuses on the fast-paced battles, towering Titans, and claustrophobic atmosphere of A.O.T. Wings of Freedom.
A.O.T. Wings of Freedom is a titanic action game that successfully replicates the claustrophobic atmosphere and fast paced battles of 'Attack on Titan', one of the most celebrated new anime IPs of the last few years, and follows Eren, Mikasa and Armin through the events of the first series. Set in a land where three walls have been built around the settlements, to protect themselves from Titans, three young heroes Eren, Mikasa and Armin witness the end of 100 years of peace.
As a Titan breaks down one of the outer walls humanity is once again threatened. The heroes must fight off the Titans and discover the mystery behind them. Players will experience a claustrophobic atmosphere and fast paced battle action as they repel the fearsome Titans