Shane the Gamer was invited by PlayStation New Zealand to have some one on one time with Ke Jiang (who prefers to be called Jacky), the Senior Artist on the very infamous game Journey which released for PlayStation 3 some years back and is soon to release for the PlayStation 4.
Jacky was in Auckland, New Zealand to give a presentation on Art within the video games at the Chromacon Seminar.
Jacky has been with ThatGameCompany since 2009 beginning as an Animator and Modeler on Journey.
While pursuing a degree in animation at the Minneapolis College of Art and Design, He came across Half-Life 2. The brilliance and artistry of the game awoke in him a passionate desire to work in the video game industry.
After acquiring his BFA at MCAD, Jacky continued to pursue his interest in animation and gaming at the California Institute of the Arts, where he earned a Master of Fine Arts degree in Experimental Animation.
Jacky believes strongly in video games as a distinct art form with the capacity to engage its audience like no other.
Shane: Welcome to New Zealand Jacky. What brings you to the Chromacon Art Festival?
Jacky: Thank you. Alan. He is the Chromacon co-ordinator who designed Chromacon, he came to me while I was working at ThatGameCompany and he just asked me if I was interested in coming to New Zealand and do a presentation.
We mostly started focusing on the game that I worked on previously; Journey, and once we started a Skype conference we started to talk more about my personal journey and we got along very well, we hit it off right away and told stories of working in the game industry, the movie industry and TV animations and then how I incorporated all of this; a vast different discipline into my own projects. And that kind of fitted right into what he was focusing on with Chromacon, independent artists and their spirit.
It started to turn about myself and how I worked on Journey and companies plus my own personal work.
So that's how it started.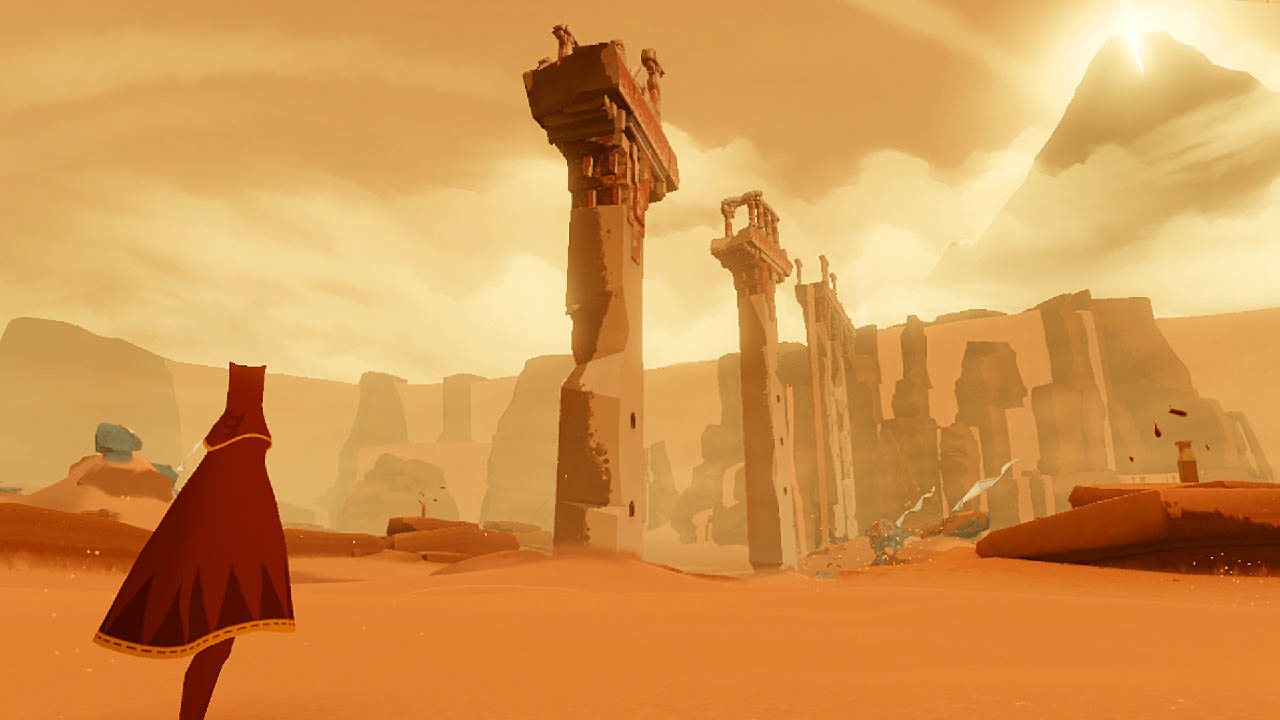 Shane: You are the Senior Artist for Journey, which has so far released on PS3. Soon it is releasing on PS4, what enhancements, extras can gamers expect?
Jacky: I started with the Art Director and it was just me and him figuring out the look [for Journey]. We are still aiming at delivering the same experience. The same emotional impact like the PS3 version. But to talk a little bit tech, the PS3 and PS4 have a little bit of a different, hmm, quite, architectural difference in terms of hardware. So there's alot of rework that needs to be done.
And that is not being done by ThatGameCompany, it is actually being done by Sony internal team. Alot of code needs to be rewritten and alot of shaders need to be redone but the experience of the game is preserved, it will be the same.
Obviously the PS4 is a way more powerful platform so we are going to deliver, probably, at 60 frames per second (FPS), giving a much more immersive view and experience.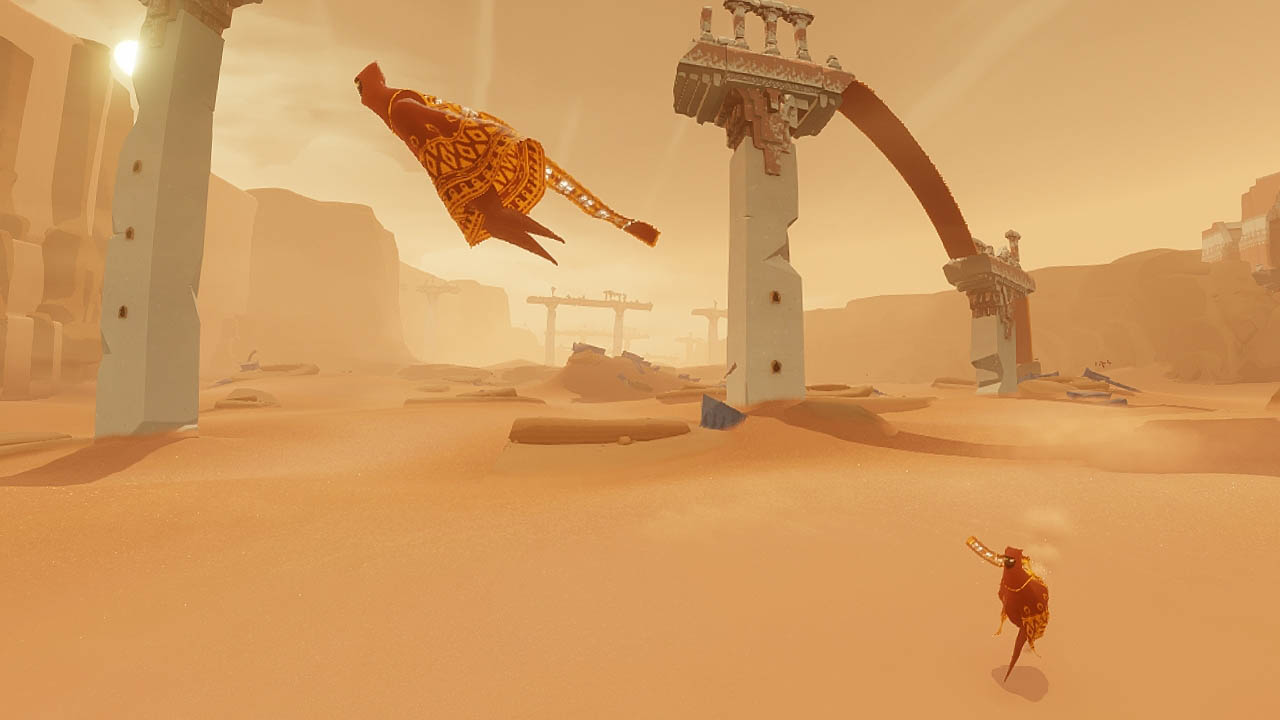 Shane: What was the inspiration for Journey?
Jacky: I think I have to speak on behalf of the Creative Director, he always had this idea of creating a very positive online gaming experience. At the time the online gaming was first person shooting and social driven and very competitive. People tend to be very aggressive with eachother and when they communicate to eachother they always yell profanities. Everyone always acts, like, a twelve year old boy, so basically he (Creative Director) wants to change this experience and really bring in something meaningful between the strangers online.
So what we did is create this game online. It's wordless. You don't do an online chat with anyone else during the play so you kind of have to sing and make a beautiful movement around eachother (in gameplay) so you cant really do anything negative.
It brings out this very positive, emotionally driven experience between you and other travelers. That was the goal and that was the inspiration for making Journey.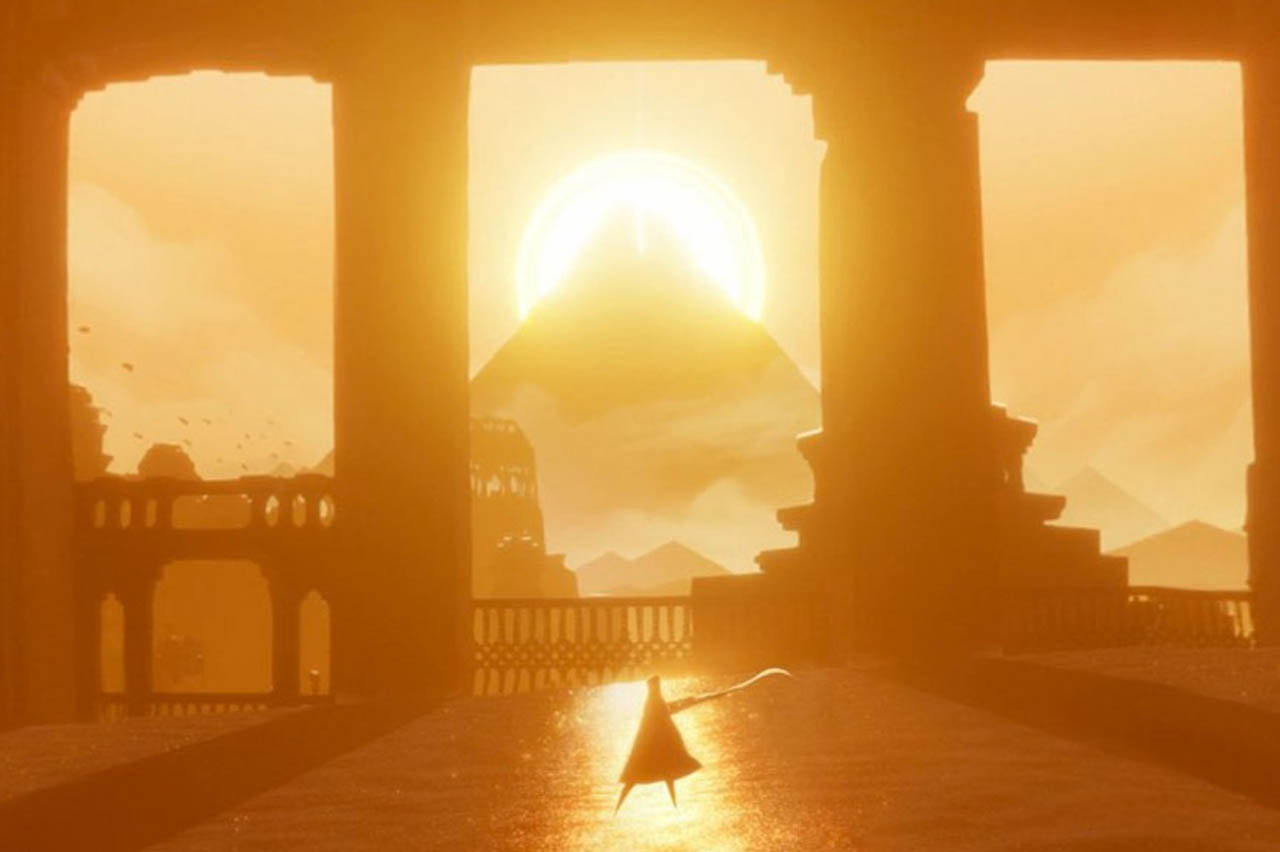 Shane: As the Senior Artist of the game, how much of Journey came from you, or did you just have final say on all model, characterizations and scenery?
Jacky: I think everyone from the team put in their 100% definitely, for sure. We are a small company. As a person, [I] tried to make a game that would not just appeal to a small group of gamers.
We wanted the game to speak to the entire human race. So each one of us, we all have that deep cathodic experience of being a human on Earth, going through life's journey, so that kind of speaks to everyone, and as Artists we have to create it visually and animate the characters as a musician would create beautiful music.
Everything all speaks through a very similar core, an emotional experience between everyone and that's what we all agreed on. And the rest of the details was very easy to work with.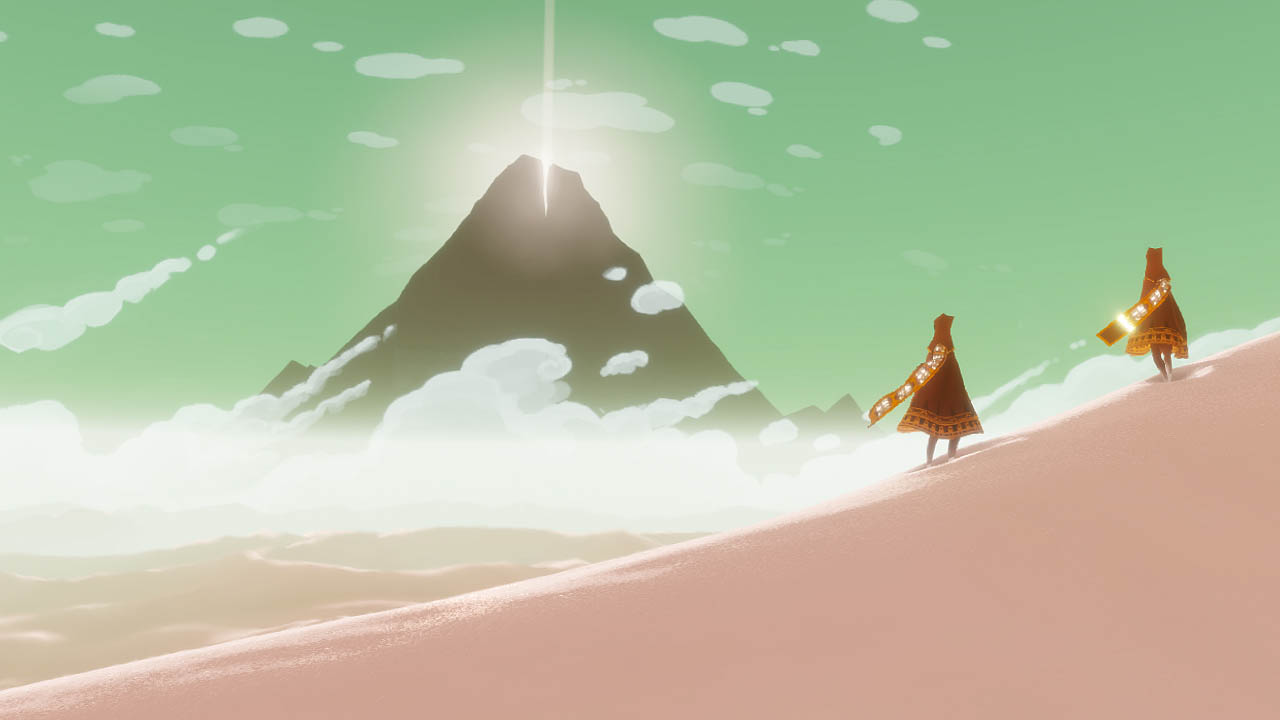 Shane: What's in store next from yourself and 'That Game Company'?
Jacky: Umm, I can't talk about anything project related, to be specific but I can talk about our bigger goal. It is, again, that we are aiming to reach out to a wider audience, because obviously Journey was a PlayStation 3 game and we made it, and there's possibly millions of people that have already played Journey, so we want to create a game that can be spread to everyone.
Everyone that played Journey has loved it so we need to deliver a similar, if not better, experience. That's something that we want to do.
The theme of [the next game] will be similar to Journey but we are definitely going to delve deeper into something. Consider Journey as a starting point. Let's see where it takes us for the next game.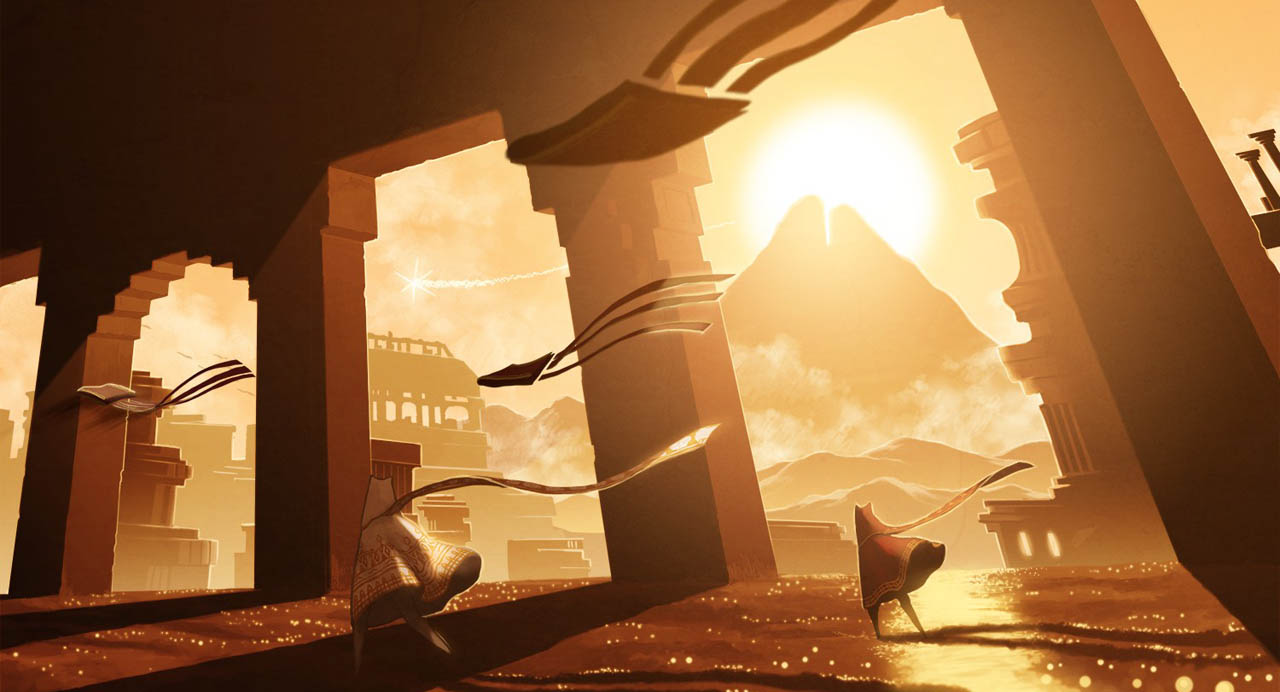 Bonus Question.
Shane: What was your favourite toy when you were a kid?
Jacky: My favourite toy as a kid… let me see… it was probably LEGO. Actually I didn't start with LEGO, I had the knock off brand of LEGO. I grew up in China and my family were very poor so [my parents] couldn't afford the [real] LEGO. It's very expensive.
So I got the 'off-brand' LEGO's. A cheaper version of LEGO. I loved it though, it was pure creation and an inspiration for kids. Here's all of the modules [bricks], lets see what you can make out of it.
It gives the ability to create something of your own, beyond what anyone else can comprehend.
I also had another 'off-brand' too, it wasn't LEGO, it was plushy, but the parts all fitted together and you could make bigger things. So I made a robot and because it was pretty big, I put my own, kids clothes on it, dressed it up, and made myself a friend. That was super fun.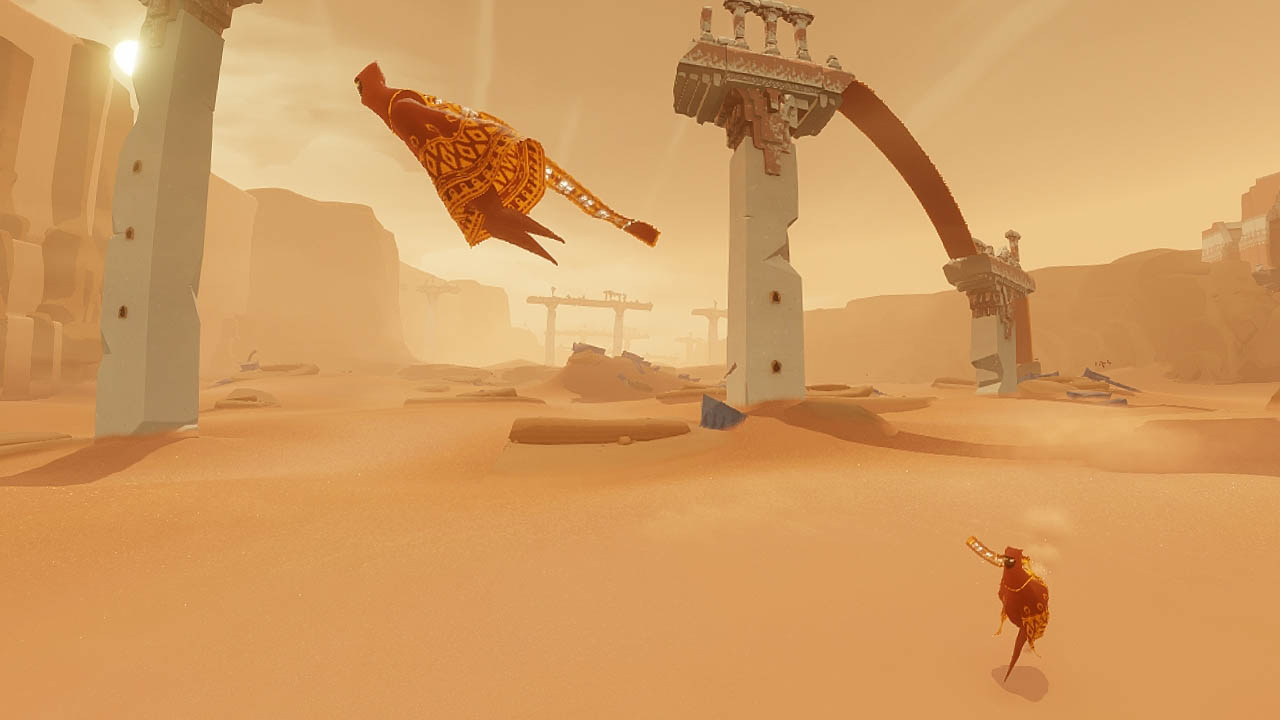 Shane: Well thank you so much Jacky for your time today. Was excellent to meet you and hope the Chromacon seminar goes well.
Jacky: Thank you too, and yes I am looking forward to it, I am giving a talk very soon. And I look forward to seeing more of New Zealand while I'm here. So much open space, so  green. Was great meeting you too.
Journey is being re-released for PlayStation 4 this year (2015) in full HD, and will be available from the PlayStation Store. The PlayStation 3 version has been out for sometime and is still available. We recommend you check it out.