Returning to the scene with a new label and a fresh sound, it's like Serge Santiago never went away.
Intruth, he didn't, but with his solo project now back in full swing following the release of Krayzee at the end of August, October 25th 2019 sees Toolroom-favouriteMartin Ikin stepping up to put his spin on what has quickly become one of the biggest underground tracks of the summer.
The original mix of Krayzee has seen huge support from the likes of Jamie Jones, Patrick Topping, Danny Howard and Pete Tong asa dark, hypnotic, techno-infused track for the early hours.Riding the success of Hooked–his recent Beatport #1 on Catch & Release–Martin Ikin gives the track a chunky house re-work that retains the groove of the original but reimagines it for a straight-up house crowd.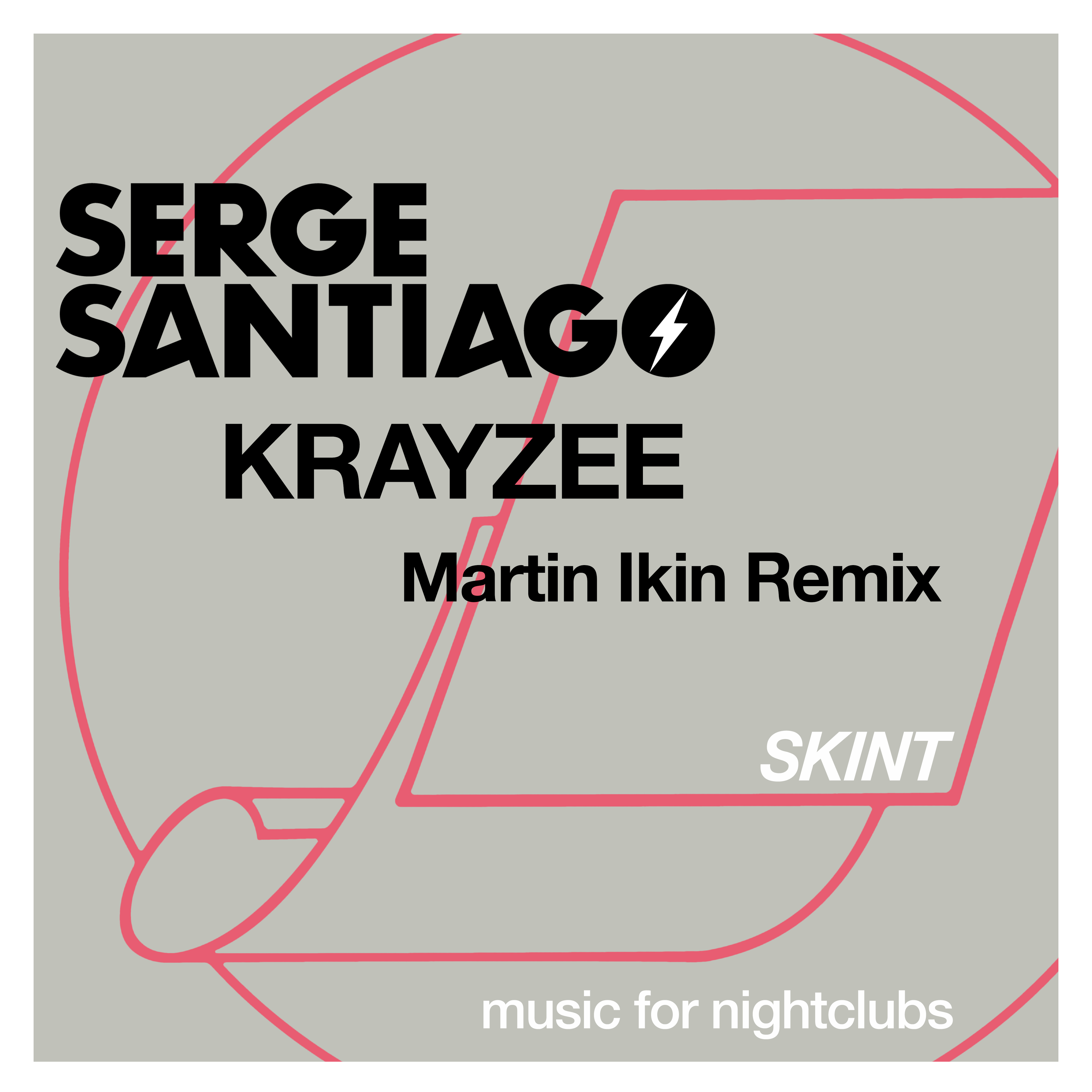 The bassline is the star of the show here, bouncing through the track as the Krayzee vocal is chopped and weaves its way through layers of effects and pristine percussion.
Ikin captures the energy and mind-bending effects of the original with glitchy samples that keep you guessing throughout. If you were looking for a perfect partner to the original, Martin Ikin has it."I bumped into Martin earlier in the year at a gig, Just as one of his tunes was being dropped–it was massive to say the least. We got chatting and got on like a house on fire, so I thought he was perfect for remixing Krayzee when it came around–and oh what a job he's done.I t's a gem of a mix, big love and thanks to him!"–Serge Santiago Breathing new life into the release as the Autumn clubbing season begins, Krayzee looks set to be a track that will continue to be a regular feature of world-class DJ sets for the foreseeable.
With the hype around Martin Ikin reaching boiling-point, you can expect to hear plenty more of that infectious vocal, and if it doesn't get you dancing, then you might have to ask yourself: am I Krayzee?
Serge Santiago–Krayzee (Martin Ikin Remix)is out now via SKINT Records.