London-based newcomer, Lo Lauren, returns with her third single 'Easier', out now via Spinnup.
Making her debut earlier this year with 'Just Friends', and then following up 'Raw', Lauren has quickly asserted herself as one of the most exciting alt-pop artists to emerge this year. Her innate ability for song-craft and lyrical depth shines through once again with 'Easier', a song about moving on from a relationship.
Lo Lauren explains, "I wrote Easier on the keyboard in my bedroom during lockdown and it's a song about the vicious cycle in toxic relationships and realising your worth. When you keep on going back to someone cos you feel so attached to them, like an addiction, this song is that moment where you start to understand that the more you do that the harder it is to walk away.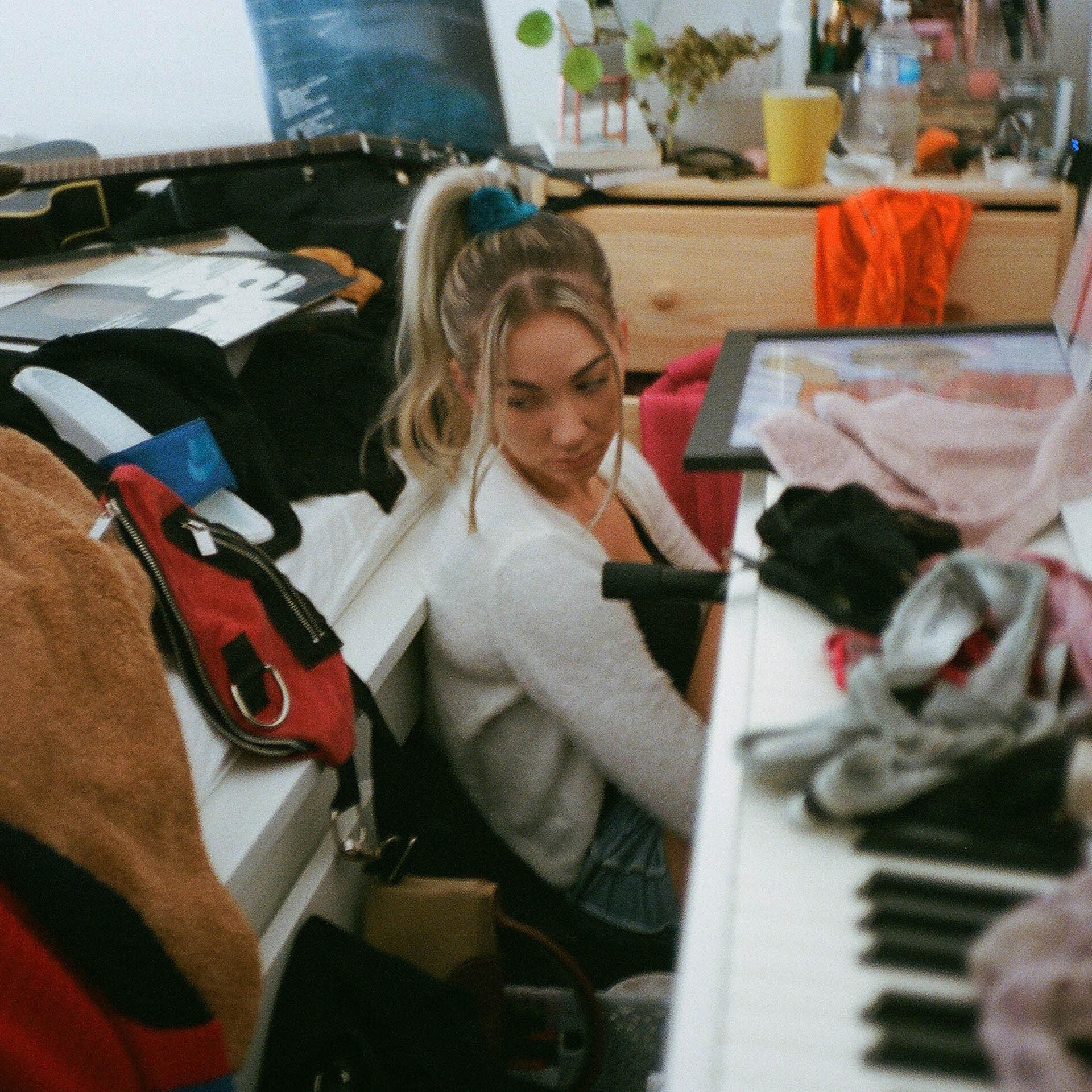 I sent it to an amazing production duo called Brave New Audio who really brought the track to life and I recorded my vocals with my long-term collaborator, wenyoukno. It was mixed by an amazing mixer called Darren Heelis (Sam Smith, Mae Muller) and mastered by Kevin Tuffy out of Alchemy who's worked on records for Headie One, Sinead Harnett, JC Stewart and more."
In keeping with Lo's theatrical side, a short film will be released shortly after the release to accompany the song. This is to be directed by Alex Thompson (Liam Gallagher, Mahalia, James Blunt) and Richard Dunton (Rudimental, Grace Carter, Sam Smith).
A student of Musical Theatre at the BRIT school, Lo Lauren had her sights set on the stage from an early age. Her artist project has been a natural segue, and one which looks set to gain further momentum with more singles to come soon.
Lo is relatively new in the game, having only taken up song-writing at the age of 17 "It's quite late for a songwriter," she admits "most people have been at it since they were 10 years old." Her CV, on the other hand, tells a different story altogether. Having written songs with the likes of Call Me Loop, Blithe, Hannah Jane Lewis and Jack Vallier, it's crystal clear that Lo is anything but lacking in experience.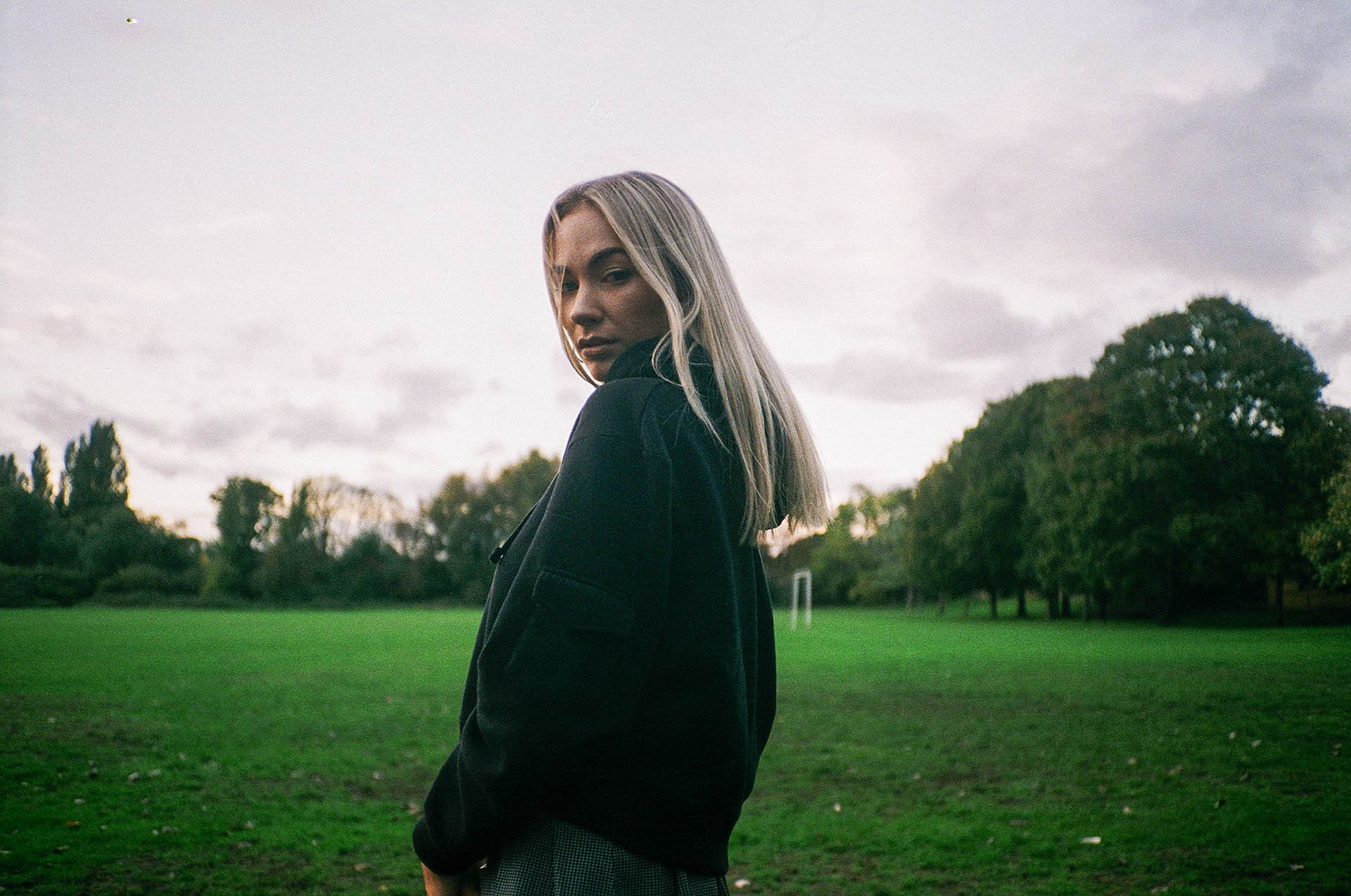 Although she was a child of the 00s, Lo grew up listening to music from the 80s. "When I was a baby, I used to cry at night. My dad would put headphones on me and always play 80s music – it stopped me crying" and her love affair started there. Rather than singling out genres or movements – Lo points to specific songs and artists that have shaped her passion for song-writing. Early Madonna, the saccharine melodies of Stock Aitken Waterman, Sister Sledge and Dexy's Midnight Runners have helped Lauren develop a sharp ear for a strong song, and as she grew up, this inclination has kept her listening habits broad and diverse.
Through her teenage years, Lo developed a taste for the songs from bands including Two Door Cinema Club, the Wombats, White Lies, and FOALS (whom she references in one of her own songs). A later obsession with electronic music has created the melting-pot required for Lo's uncategorizable yet ice-cool sound and style.
Lo admits a unique tool for creating these moods, citing her own case of Synaesthesia as an influence on her writing. "I have a strange ability to feel colours," she explains "and each of my songs has its own colour which relates to an emotion". Working these colours into the visual accompaniments to her music is just one example of how Lo intends to break the pop mould this year. Her debut single 'Just Friends' was introduced with a spoken-word monologue video, rather than a traditional music video. "Theatre is deep-rooted in me, and I love performance on every level, so I want to do something bold for every song.
Having a monologue as your opening statement as an artist is something unique."
Be a supporter of STG
Everyone that works on STG is a volunteer. If you like the site and its contents please think about donating. Even a small amount helps keep the servers running.