With only days to go till Bad Friday's 10th Anniversary, the festival finally reveals set times so punters can plan their unforgettable day at Railway Parade.
Headlining the festivities on the Bad Friday stage will be local heavy weights DMA'S – who recently received three entries in triple's Hottest 100 – and plunderphonic legends The Avalanches performing in DJ mode. The UK's disco-soul juggernauts Jungle will take out the title of the festival's first international act. Brisbane's party rock legends DZ Deathrays will play alongside guitar toting siblings Lime Cordiale, both of whom are fresh from placing in the recent Hottest 100. Also celebrating ten years in the game The Jezabels will play alongside new project Shogun and the Sheets from the infamous Royal Headache crew, and teeth bared and no fucks given Tropical Fuck Storm are ready to barrage punters with the anarchy of their debut album.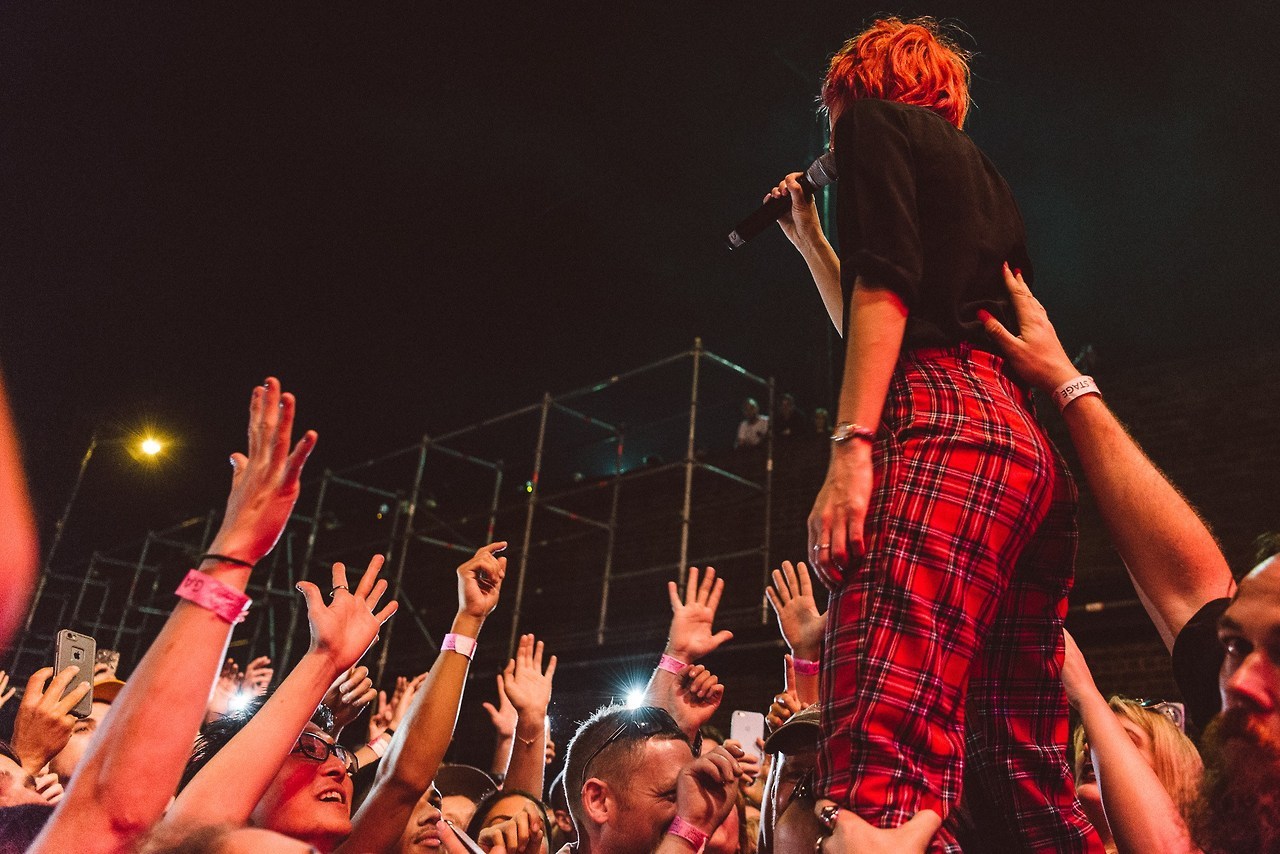 Populating the Carla Flanagan stage will be mainly locals only, from psych-pop lords World Champion to rapidly rising glam punks Johnny Hunter. Melbourne lo-fi impressers RVG will offer a heavy dose of confessional retro-pop, and serving up the sweatiest set of the day garage lords Crocodylus. Bad Friday will also feature sets from up and coming favourites Georgia June, pop enigma Holiday Sidewinder, grungey punks100, riot grrl's The Buoys, indie rockers Planet, Newtown's self-confessed shittest band Scabz, and dream-pop trio Baby Beef.
Unconventional pop leaders Haiku Hands will take to the third stage, the newly minted, boiler-room style dance tent alongside leading purveyor of the electronic scene Nina Las Vegas, and one half of iconic Australian music duo The Presets, K.I.M (Kim Moyes). Further inclusions include party perfecters Human Movement who've supported Deadmau5 and performed in Ibiza and Croatia, local maestro Dro Carey who will navigate a sonic journey through a set of house, grime, garage and bass, Melbourne producer and genre-bender Christopher Port who was named in Purple Sneakers 'Artists to Watch in 2018', and up and coming rap prodigy Yibby. Or get yourself moving to DJ sets from local advocate Luen, party favourites Fox Force II and Absolutely Everybody & Friends.
Unparalleled for championing home-grown talent, these new additions bump the festival's overall bill to 80% hailing from Sydney; a testament to our great city when it needs it most. The festival once again encourages attendees to donate to two local charities when picking up their tickets: Youth Off The Streets and the Aboriginal Women and Children's Crisis Service (formerly Marrickville Women's Refuge).
Already on their final ticket release, this year's Bad Friday will surely be a sell out after the pre-sale and first release were exhausted in a combined seven minutes.
Join us as we turn Good Friday Bad this Easter long weekend. Ticket details can be found HERE.
[rns_reactions]