The teenaged superhero return in an a comedy-esque magic infused adventure saving the Earth from some pissed off gods.
It's been a few years since the first Shazam! film (2019) and the foster kids of the Vasquez family are in their mid to late teens.
For Billy Batson (Asher Angel) his main worry is that as he turns 18 he will have to leave the family. A family with teen kids that are slowly dividing as they come in to their own.
But as always, when someone needs saving or evil needs to be bought down they come together in their adult superhero guises.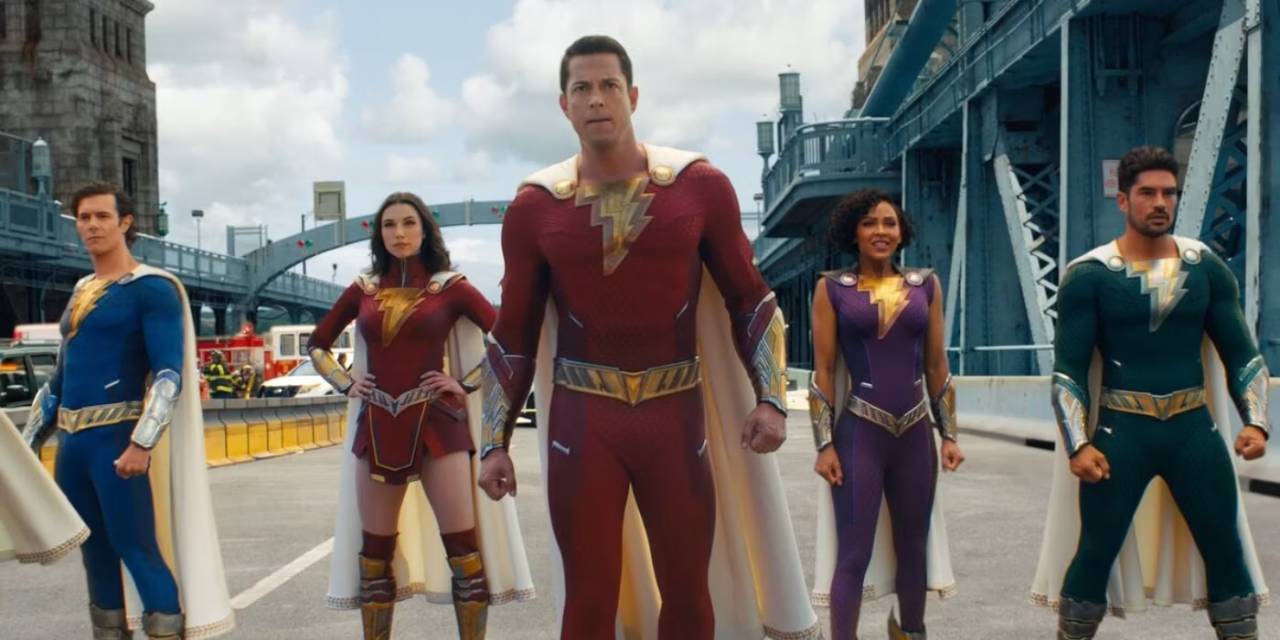 The story follows on from the destruction of the Wizard's staff and defeat of Thaddeus Sivana at the hands of Shazam (Zachary Levi) Hespera (Helen Mirren) and Kalypso (Lucy Liu) retrieve the broken staff that holds the powers Shazam and his step siblings have from a museum in Greece.
They also capture the Wizard and force him to repair it so they can set upon their planned path of revenge.
While this is all going on, Freddy Freeman (Jack Dylan Grazer), who is still having a hard time at school meets a new girl, Anne (Rachel Zegler). But there's a bit more to Anne than you'd expect and Billy indulges his crush on Wonder Woman.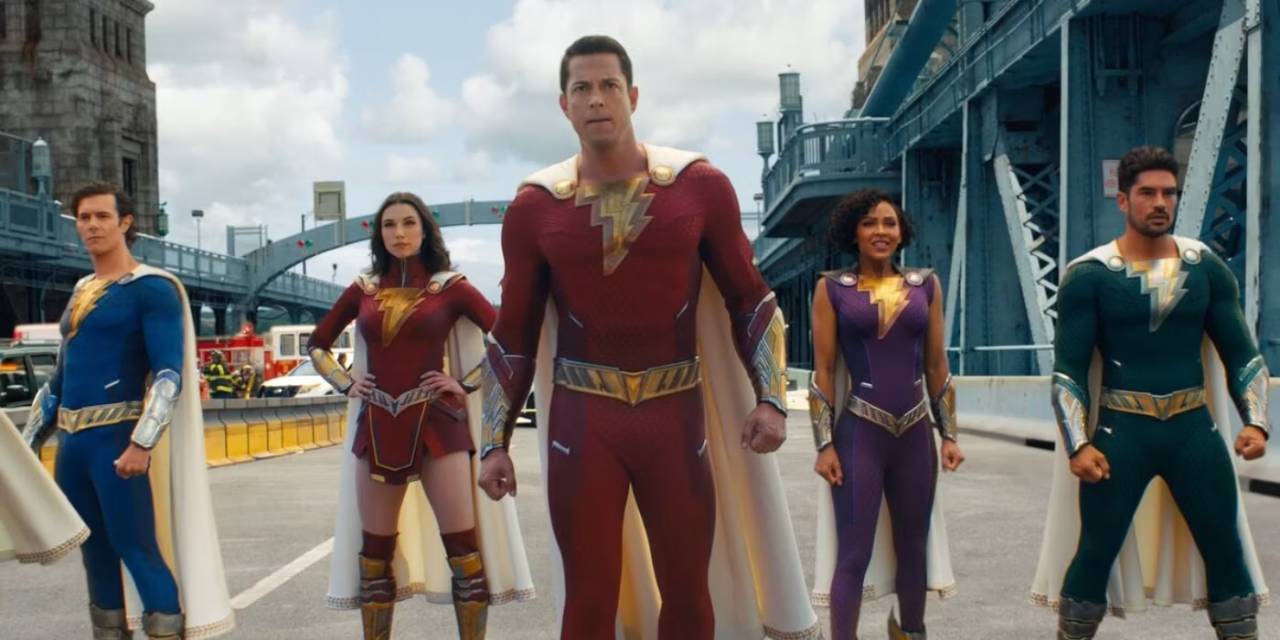 What plays out is an action monster-filled comedic story seeing the 'Shazamily' facing odds against them.
Shazam: Fury of the Gods was a surprise. More entertaining and witty than I thought it would be.
If you loved the first film, go and see this one, but if you're yet to see 2019's Shazam, see that first as this new one has a lot of throwbacks.
Shazam: Fury of the Gods (Warner Bros. – 2023) Review
Film details
Year: 2023
Rating: M15+
Running Time: 130 MIN
Genre: Action
Director: David F. Sandberg
Starring: Zachary Levi, Asher Angel, Jack Dylan Grazer, Rachel Zegler, Adam Brody, Ross Butler, Meagan Good, Lucy Liu, Djimon Hounsou, Helen Mirren
Production Studio: New Line Cinema, DC Studios, The Safran Company
Distributor: Warner Bros.