From boy to superhero, to boy again. Shazam!
Billy Batson (Asher Angel) is a foster kid, a rebellious teenager who has run away from countless foster homes in search of his mother who abandoned him when he was a toddler at a Carnival.
He finds himself in a last ditch attempt by Social Services to place him in a home that is shared with an eclectic mix of kids and loving foster parents who were once runaways themselves.
But the teenage Billy has no idea what's in store for him as he continues his attempts to locate his missing parents.
But this is not where the story begins. Years ago, another child; Thaddeus Sivana, who had a wealthy but cold and uncaring family, is warped in to a mystical realm where he must prove his worthiness before an aging Wizard.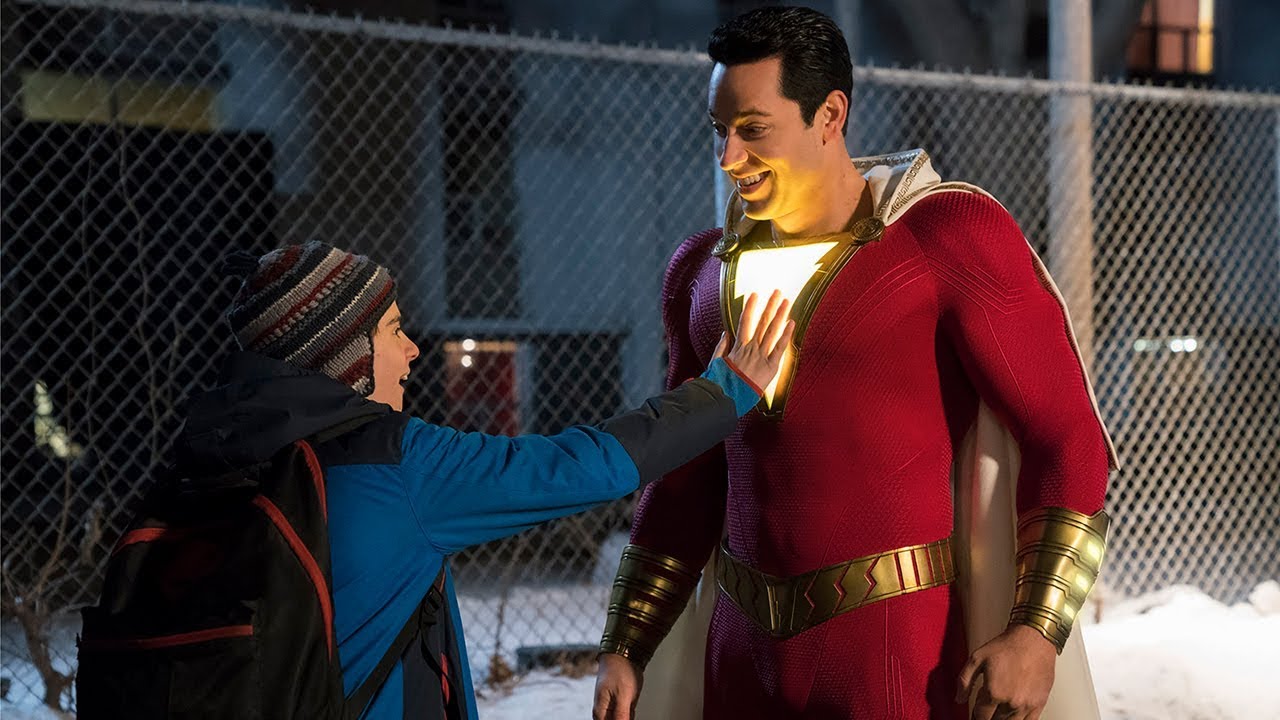 The Wizard, called Shazam is growing weak with age. His powers need to be transferred to another, who is pure of heart, the keeper of the imprisoned Seven Deadly Sins. Unfortunately for the Wizard, the young Thaddeus has darkness within his being, he and many, many other kids over the years fail the test, and so Shazam continues on his quest to find his successor.
In steps Billy, the last hope and the eventual chosen one as the Wizard, Shazam, can no longer hold out and continue his guardianship of the Seven Deadly Sins. Shazam's powers transfer to Billy and for a good portion of the film we see him and his foster brother, the disabled Freddie (Jack Dylan Grazer) get to grips of Billy's new found powers.
Speaking the Wizards name, Shazam, makes Billy transform instantly from a teenage boy to an adult sized caped crusader (Zachary Levi). Speak his name again and boom, back to his normal self.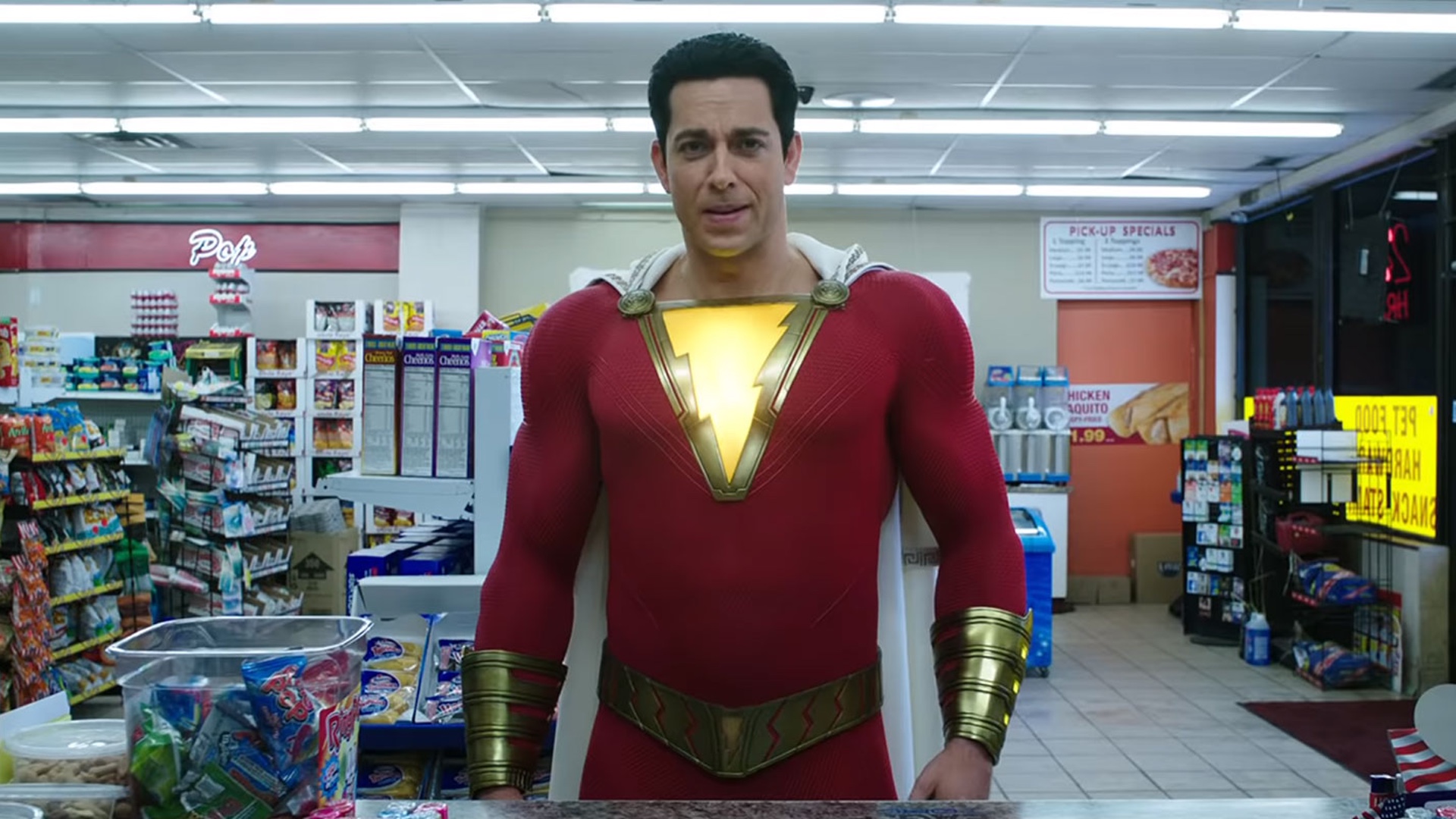 Every superhero needs a super villain, of course. The boy from years back, Thaddeus, who is now an adult (Mark Strong), returns to the Wizards realm, where the frees the Seven Deadly Sins, which possess him and give him other worldly dark powers.
Shazam! by Warner Bros. is a laugh out loud adaption from the DC Comic series. It does not take itself too seriously and opens up the more supernatural side of the DC world.
Absolutely one of the best DC films since 2017's Wonder Woman.
Shazam! is not only a character that every kid and kid-at-heart can relate to, it's cheesy humour and deep emotional overtones of the film resonate with the entire audience.
A definite must see. Personally, I loved it.
Shazam! (Warner Bros. Pictures – 2019) Review
Film Details
Year: 2019
Rating: M15+
Running Time: 132 MIN
Genre: Action
Director: David F Sandberg
Starring: Zachary Levi, Mark Strong, Asher Angel, Jack Dylan Grazer, Djimon Hounsou
Production Studio: New Line Cinema, DC Films, The Safran Company, Seven Bucks Productions, Mad Ghost Productions
Distributor: Warner Bros. Pictures</p