It is no secret I love Nicolas Cage.
Over the years he has put in some truly amazing performances and he is put in some absolutely chaotic ones. It seems like any script that goes across his desk he will take a crack at.
This includes meh movies like JIU JITSU and the brilliantly insane ones like Willy's Wonderland. But what we haven't seen for a while is his actually serious acting. Until Pig that is.
Pig is a simple premise.
An old man lives in a cabin int he woods with his pig. His pig is taken, and so he must go and find her. Sounds like a bizarre knock off of John Wick? Well that is what I expected going in.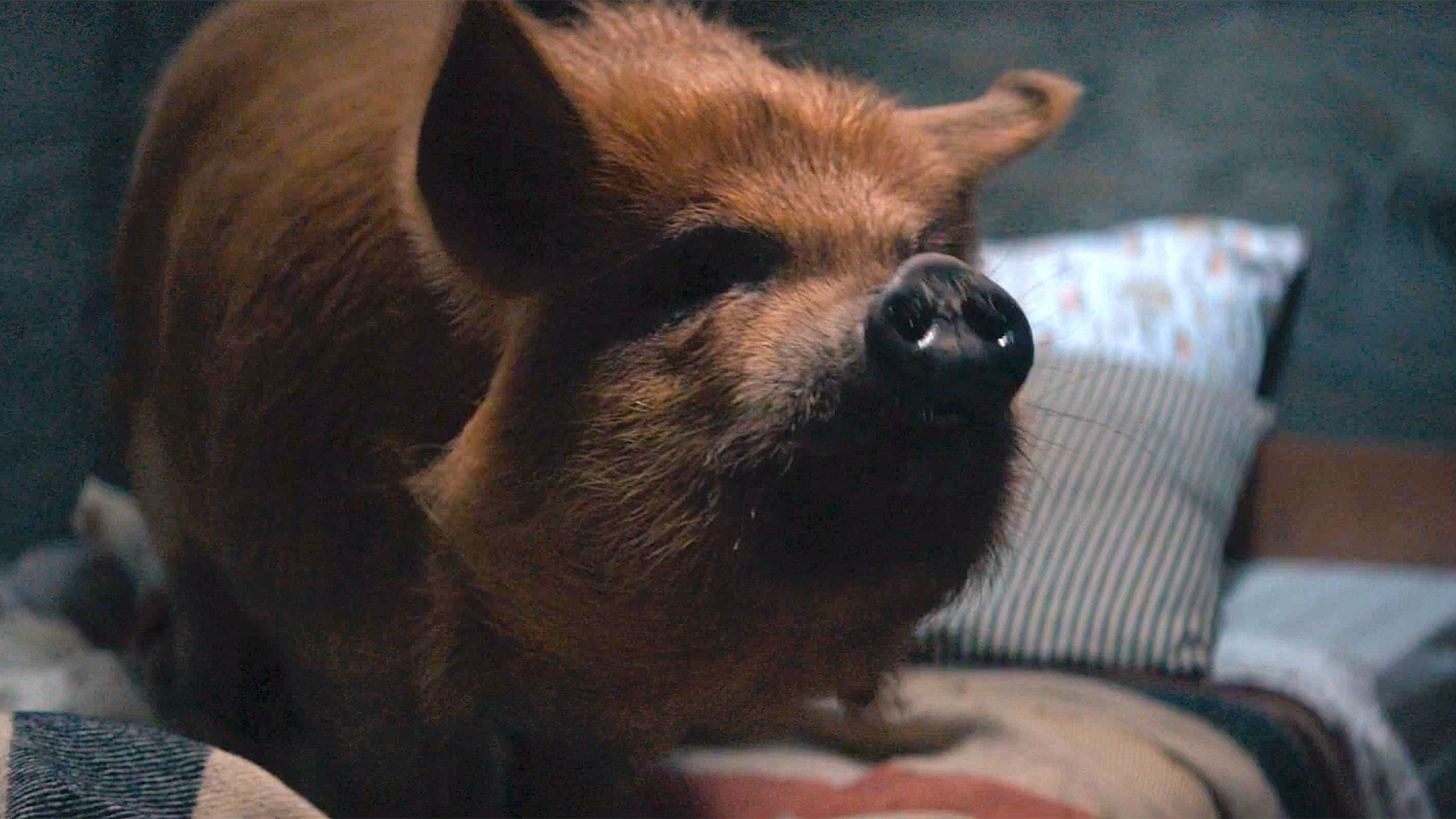 I wanted a Nicholas Cage flick where he was gonna do some terrible cheesy acting as he hunts down the baddies that stole his pig. What did I get?
An emotional drama that actually touches on grief in many ways with a simple but powerful performance from Nicholas Cage.
Even better.
How the movie kicks off is a bit chaotic. We get a quick series of scenes where Robin (Nicholas Cage) is collecting some truffles with his pig and then sells them to a young man from the city restaurant scene Amir. Suddenly his pig is taken, Amir comes out for truffles and is met with an angry Robin that wants to go into the city.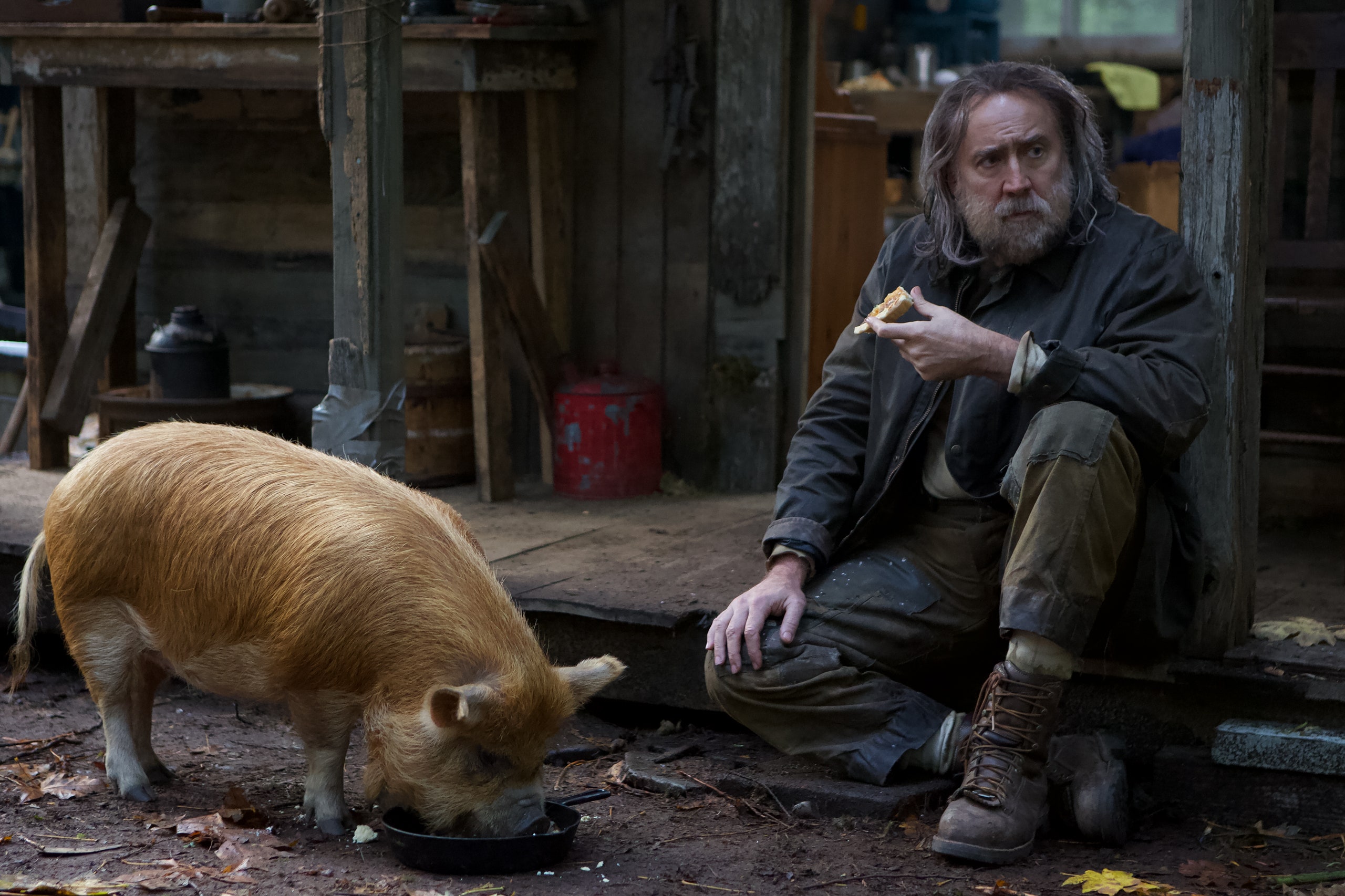 We have some moments of him in the city before we are sent to an underground restaurant fight club that Robin somehow knew existed.
As the film progresses we get more insights into the mysterious mafia style restaurant scene that Robin seems to know a lot about. The dirty and bloodied tramp makes his way through these scenes like he belongs, while not giving the appearance of looking like he does.
These uncomfortable styles are a very important part of the story telling. As people come to recognise Robin they talk to him like he has cleaned the dirt and blood off his face. But watching it gives a real feeling that he belonged once but no longer does.
This is one of the many threads that the story touches on when it comes to grief, not being able to let go, and the pain we put people through for love. This film gets dark.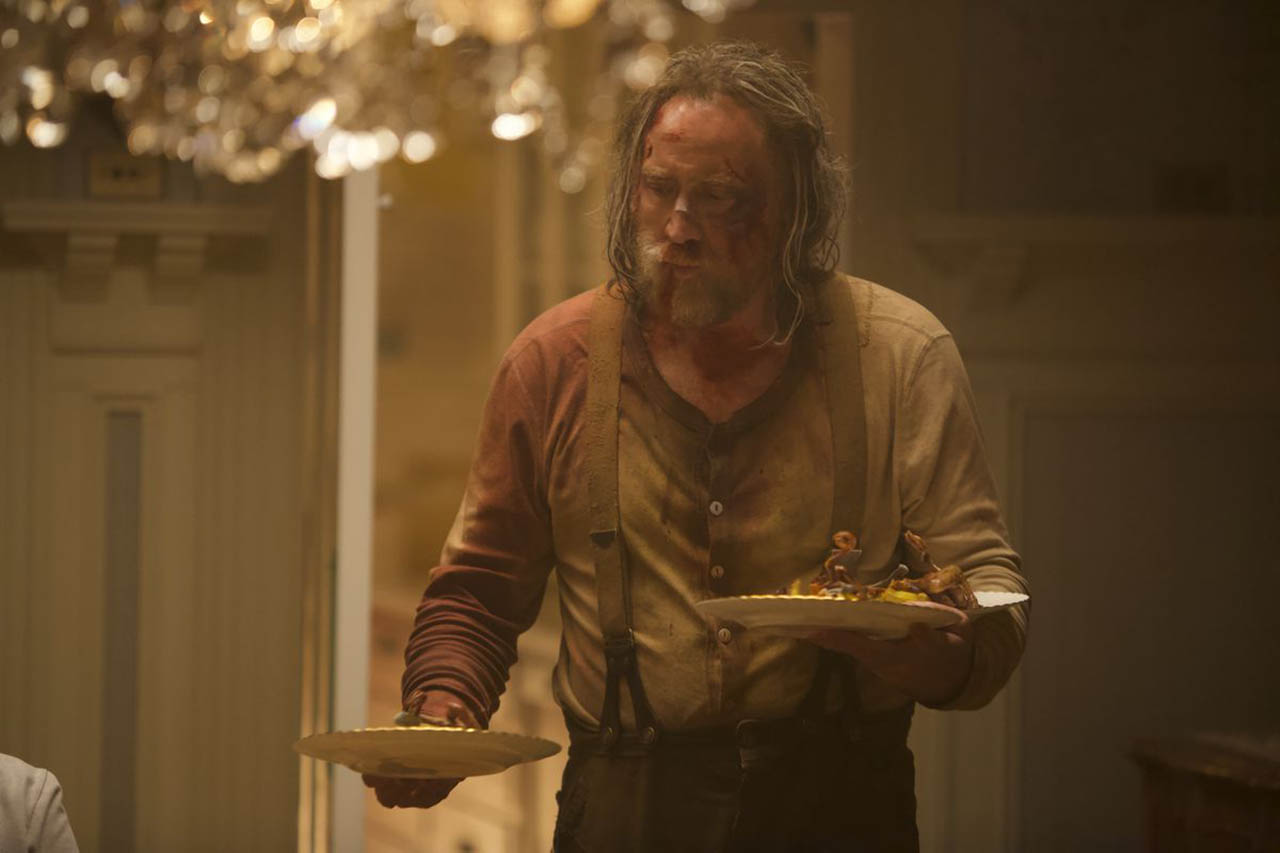 I don't want to touch on too much more of the story because it is really good, and I have probably already skirted the line of spoiler territory.
There aren't too many actors in the film but the supporting act kicks ass. Alex Wolff does a great job as Robin's friend Amir who is a young man in his dad's shadow trying to succeed without any guidance from his very successful dad.
Everyone else also carries their weight to really drive home this emotional journey.
I can't believe I am writing this, but Pig is a seriously good drama.  It takes it's time to tell the story it wants, and it absolutely nails it.
Seriously check this film out!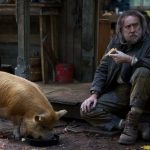 PIG (Bluray) Review