It was a nightmare about being trapped in a New York subway that would be the impetus for writer and producer Bruce Joel Rubin's script for Jacob's Ladder, which is fitting given the surreal and nightmarish film it would turn out to be.
Jacob's Ladder has now been released as part of the Imprint catalogue, a collection of cult classics that gives Criterion a run for its money.
This paranoia-drenched film stars a young Tim Robbins as Jacob Singer; an infantryman who serves in Vietnam.
The film opens to helicopters gliding across a blood-red sky and Jacob's unit sharing jovial chatter before being the victim of a surprise attack; a scene frenetic enough to give Saving Private Ryan's Normandy invasion scene a run for its money.
But there's something bizarre going on during the attack on Singer's unit: as soldiers are picked off, some are suffering from convulsions. Jacob himself is stabbed. This is when he wakes up on the subway and we discover his civilian life: he is a postal worker, separated from his Sarah and their two children, Eli and Jed. Their third son, Gabe (played by an early career Macaulay Culkin) died before the Vietnam War. Jacob lives with girlfriend Jezzie, short for Jezebel (an exceptional performance by Elizabeth Peña), who also works for the postal service.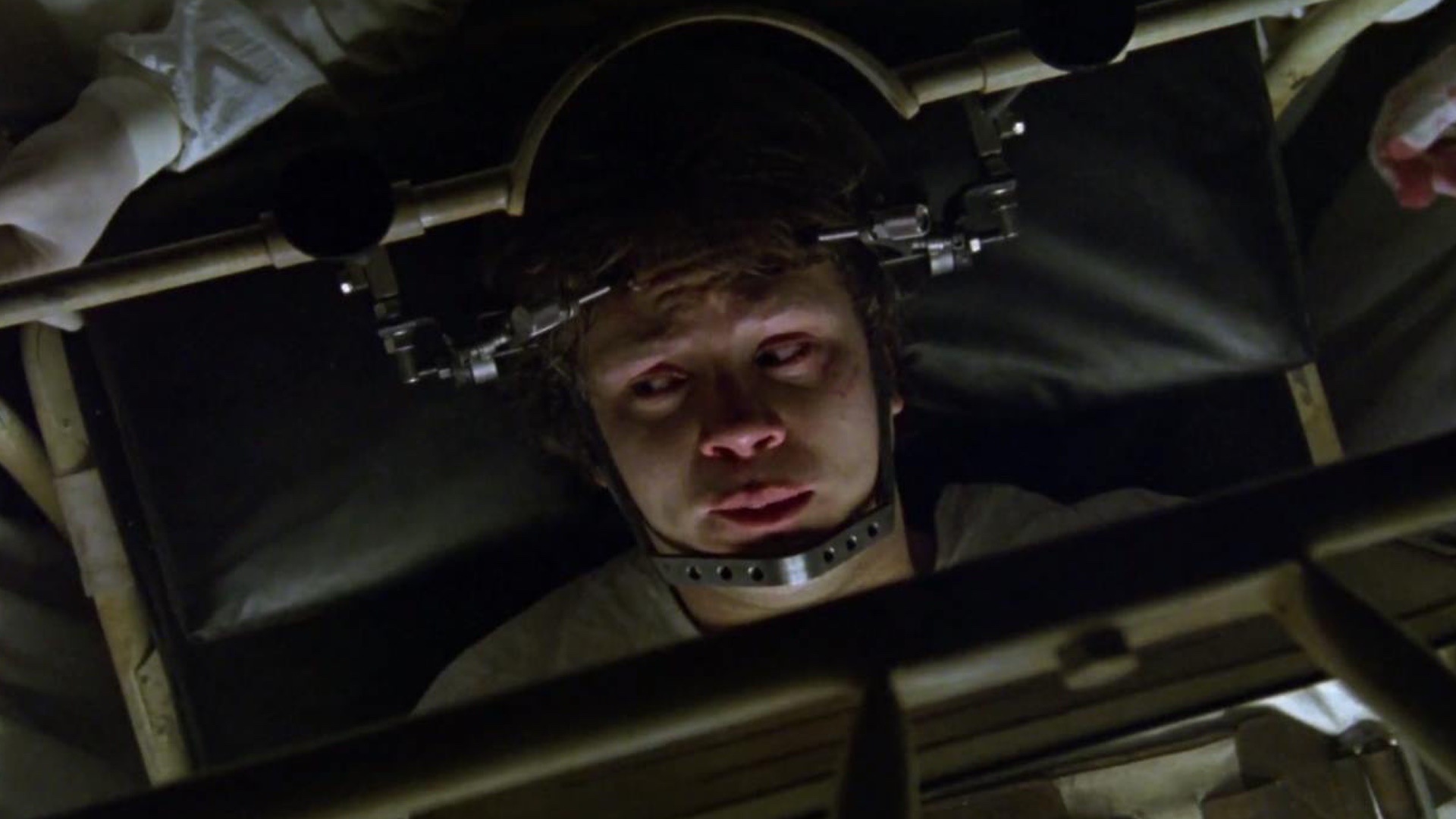 The enigmatic nature of the film starts from this moment on as Jacob struggles to find an exit from the subway and is forced to traverse the train tracks; only to see frightening featureless creatures on an oncoming train. These creatures will appear again as they attempt to run him over in a vehicle. Jacob's paranoia and seeming delusions ratchet up a notch when he attends a party with Jezzie, seeing a tentacled creature with her and spotting a vibrating entity in the crowd.
His visions could be related to a fever spiking so high that he requires an immediate ice bath to save his life- after all, that's the rational explanation, right?
But there's nothing rational about what Jacob is experiencing. He will wake up at one point in bed with his ex-wife Sarah, feeling cold due to her requirement for the window to be open; and the life he lived with Jezzie and the demons he witnessed just being a nightmare. But once he closes his eyes in that moment, he's back with Jezzie and the fever has broken.
When he's recovering from the illness, he is phoned by Paul (Pruitt Taylor Vince) who desperately wants to see Jacob. Paul is seeing the same sorts of entities Jacob has been seeing, but the reunion is short-lived as Paul is killed when his car explodes after the meeting.
This is not the first time someone Jacob knows has perished in a car explosion: he had previously tried to see his doctor at the VA hospital, only to be told that the doctor had died a month prior in that very same manner. And after gathering with fellow members of his unit at Paul's funeral, he also discovers he's not alone in seeing things. As all of this is happening, the film brings the viewer repeatedly back to Vietnam after Jacob is stabbed. He is discovered and transported via helicopter to receive medical help.
Jacob and his fellow veterans decide to see if they can take action against the Army for what they suspect was experimentation, only for his fellow soldiers to back down and for Jacob to escape an attempted abduction. This thwarted effort to silence him lands Jacob in hospital; but not a safe and sanitary one but one that looks like the love child of a psychiatric asylum and a Francis Bacon painting, where he is told he is dead.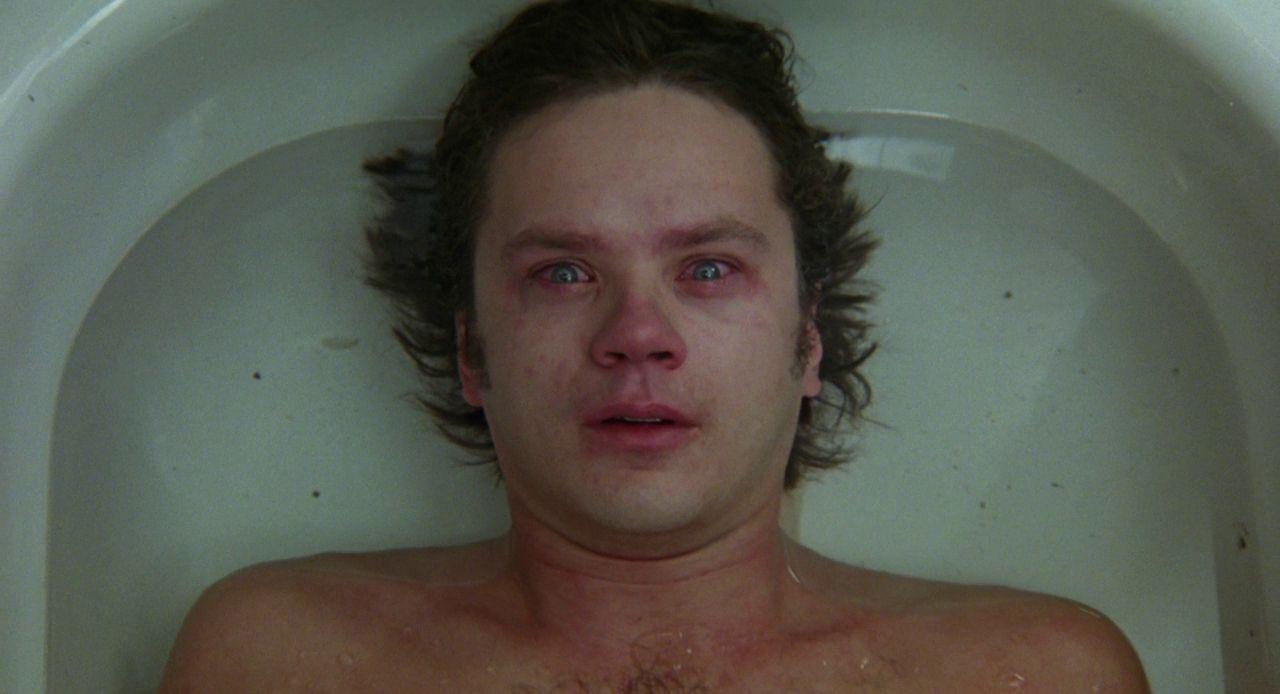 There is far, far more to Jacob's Ladder's storyline than what I have mentioned here, and I have deliberately chosen not to reveal any more. This is because for those who have seen the film you will be aware of the intricacies of it due to its memorable nature, and for those who haven't seen the film you need to go in relatively blind in order to soak everything in.
For repeat viewers there will always be something to draw your attention; some little allegorical reference or semiotic meaning that may alter your view of what's going on. And the film is extremely heavily allegorical- even if you have the most basic of knowledge about the Bible you will be able to spot the little easter eggs; from the Biblical nature of character names (Jacob, Jed, Gabe, Eli, Sarah, Jezebel) to image plates in books referring to Purgatory and more.
Even decades after release, Jacob's Ladder is captivating, mind-bending and thought-provoking. Tim Robbins' performance is magnificent, and the film benefits from a superb supporting cast that includes Danny Aiello, Jason Alexander, Ving Rhames and Macaulay Culkin.
This 1080p high definition release of the film is exquisite, and you will be rewarded not only with how great the film looks at this definition, but also the multitude of special features. There are audio commentaries by director Adrian Lyne and acclaimed film historian and The Projection Booth host Mike White, archival interviews and several video essays that are well worth a watch.
The journey from Bruce Joel Rubin's nightmare to the initial release of the film may have been a ten year journey, but it was worth the wait. With it's new lease of life in high definition it's even better.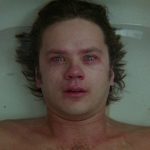 Jacob's Ladder (Bluray) Review