The storyline will have you intrigued for Good luck to you, Leo Grande.
Nancy Stokes (Emma Thompson) is a widow after 30+ years of marriage, who has never really had a positive sexual encounter, just very mundane and routine. Two years after her husband's passing she decides it's time to become "worldly".
We first see Nancy fidgeting in a hotel room when Leo Grande (Daryl McCormack) knocks on her door and asks if he may kiss her on the cheek. We soon find out the reason behind her nervousness is due to her hiring sex worker Leo, to assist with knocking a few things off her to-do list of unfulfilled intimate activities. See, Nancy has only ever had sex with her husband and not only that, she also has never had an orgasm. Feeling unfulfilled, she longs to feel young and excited again and hopes this adventure will scratch that itch in just the right way.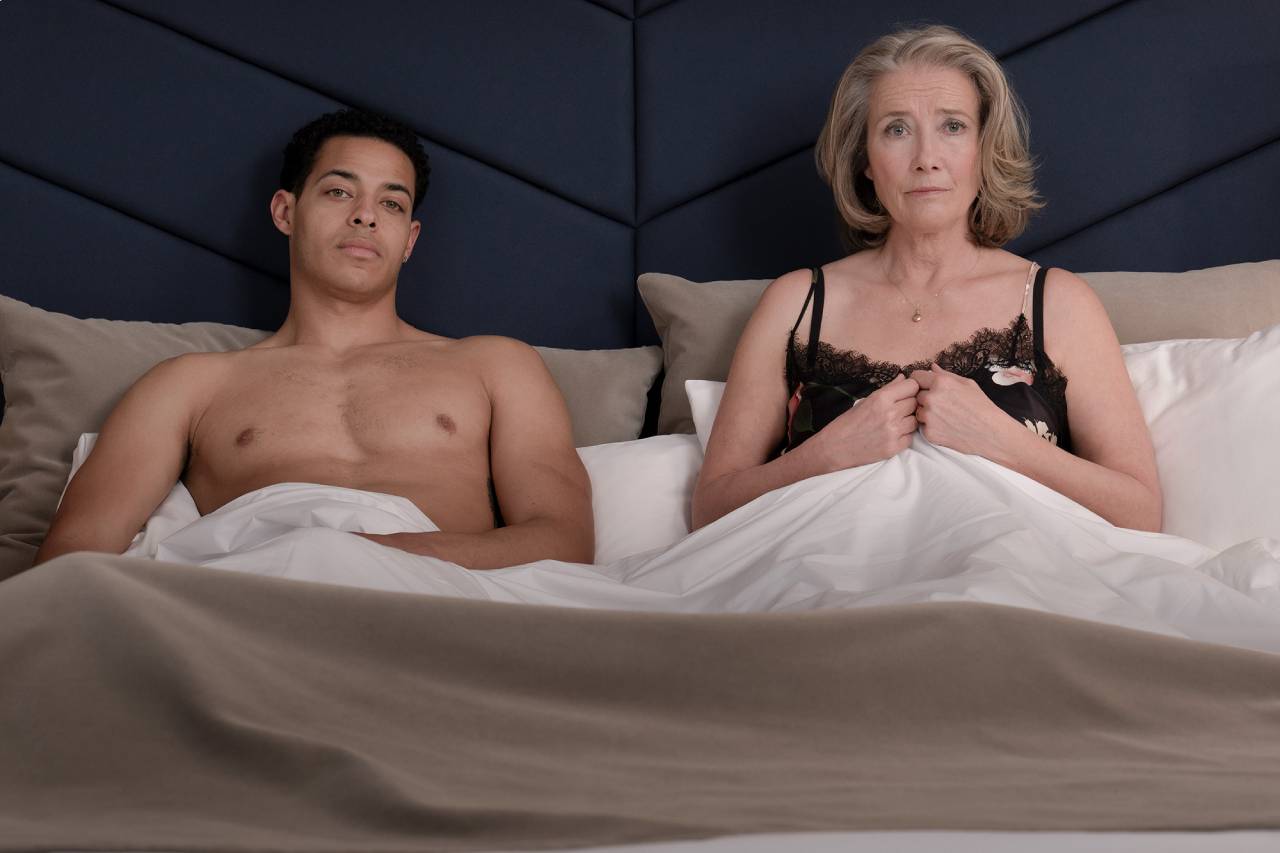 Their initial meeting is fascinating to watch. Nancy, a former religious studies teacher, is a planner, list-maker, and steps-follower. She's also filled with nervous energy and a bit embarrassed by the situation, clearly wanting to move forward, while trying to convince herself she doesn't really want it.
On the other side of this would be tryst, Leo is the master of calm demeanour and smooth talk. He's a professional who takes pride in the "service" he provides, and he recognises what to say and when, to try and put Nancy at ease. It's clearly not his first rodeo.
In this initial meeting, Nancy and Leo literally dance around the sex, and instead focus on conversation. She wants to know all about him, while he just wants to do the job he was hired for.
Subsequent meetings between the two occur in the same hotel room and Nancy continues to poke the personal boundaries that Leo tries to uphold. As happens with human nature, barriers begin to break down. This intrusion changes the dynamics and causes quite the mood shift as personal lives and relationships open wounds that are probably best left to a situation where one hasn't contracted for the sexual services of another.
The only part of this film that was "expected" was the ending where she has the first orgasm in her life, but the symbolic part is that she gave it to herself while looking at him.
This was almost like a coming of age movie, but not. There was something so seriously raw and real about it. It was very authentic as to how I imagine this sort of situation would go, nothing wrong with it following along the lines of reality.
The setting is simple, it was basically just the two actors and the hotel as their backdrop, which meant there was really nowhere to hide. That is what really shines through with the extraordinary performance from Emma Thompson and Daryl McCormack complimenting beautifully to keep us interested in the characters.
'Good Luck to You, Leo Grande' is a surprisingly enlightening, lovely, amusing story about sex, pleasure, self-acceptance, and genuine human connections. It's a fun film that peaks your curiosity, definitely a must see.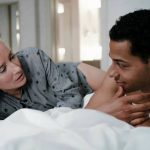 Good luck to you, Leo Grande (Roadshow – 2022) Review