Based off the Thomas Hardy novel of the same name, Far From the Madding Crowd follows Bathsheba Everdene (Carey Mulligan) as she questions love, relationships, work and independence in Victorian England. As a determined, strong and independent woman, Bathsheba's thoughts and opinions are challenged as she meets three very different men who all vie for her affection.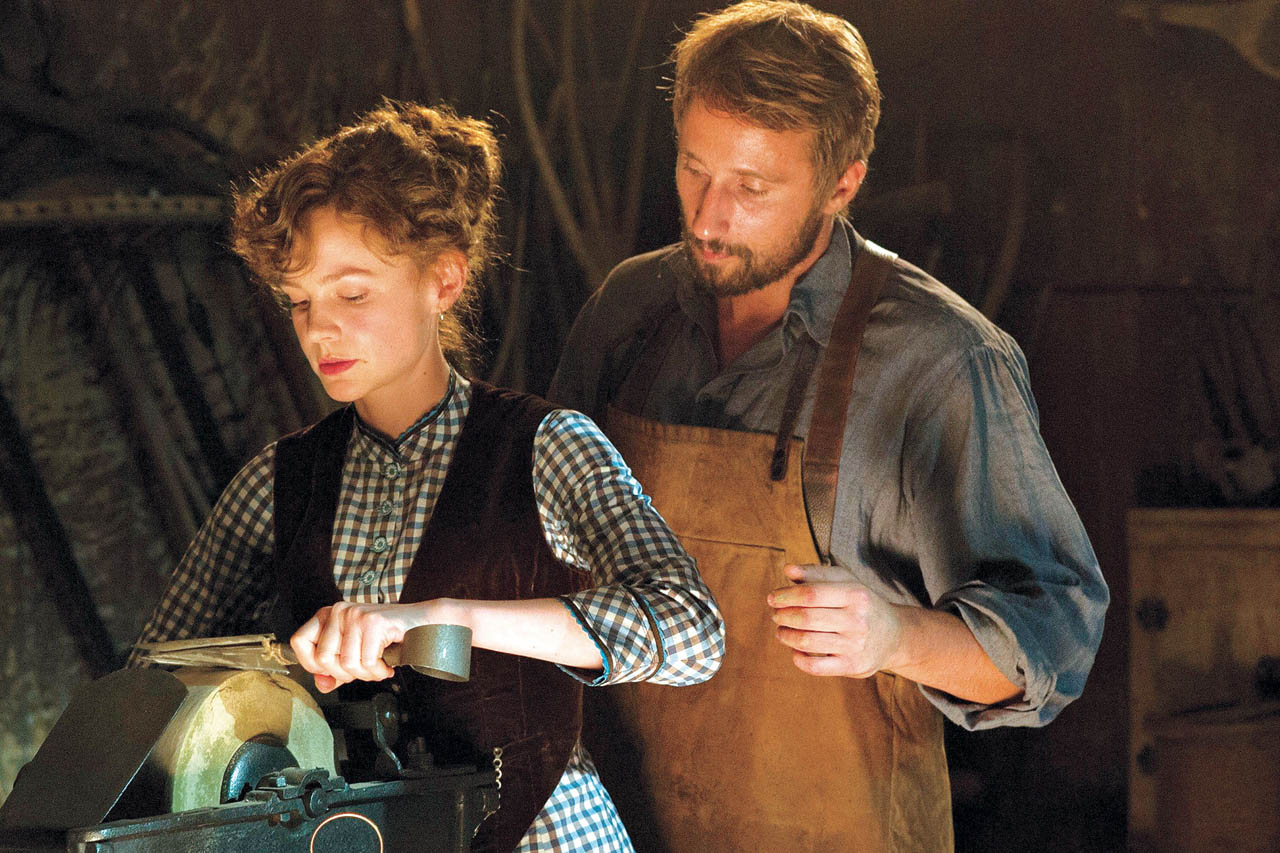 It's certainly understandable for storylines that are set in Victorian England to follow themes of love, marriage and emancipation.
We do need to remember that Far From the Madding Crowd is based off a novel published in 1894 by a writer who was living in this particular time period so of course the film takes on these themes too. We all know how picky the audience can be about novel adaptations and any possible changes to the script. This 2015 film version stays fairly on the path of the original Hardy novel.
Even though Bathsheba would end up making particular decisions such as marrying Sergeant Francis Troy (Tom Sturridge) or considering a marriage offer to William Boldwood (Michael Sheen), we all knew she would end up with Gabriel Oak (Matthias Schoenaerts), the first suitor.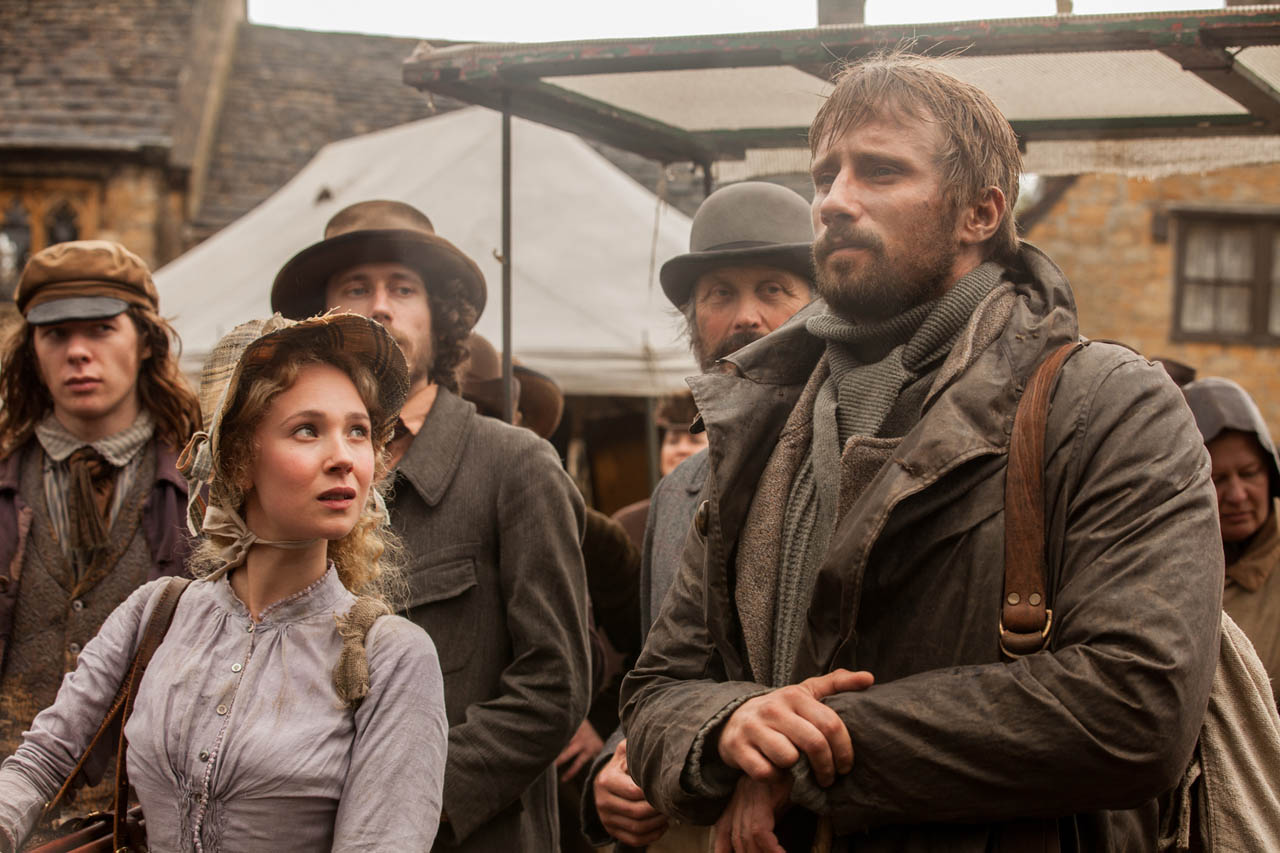 You could tell straight away by his introduction at the beginning of the film that the two would be together by the end of the film. I think by now in twenty first century film making, there aren't many options for how a love story could pan out that haven't already been done.
The narrative does take its audience on interesting twists and turns throughout the plot too though. Gabriel's fate for example was an interesting way to start his story and I wasn't expecting his character to remain loyal to Bathsheba in a non-romantic way.
Gabriel accepted his fate and adapted in a selfless way by respecting Bathsheba's choices and remaining kind and sincere towards her unlike the arrogant Francis or restless William.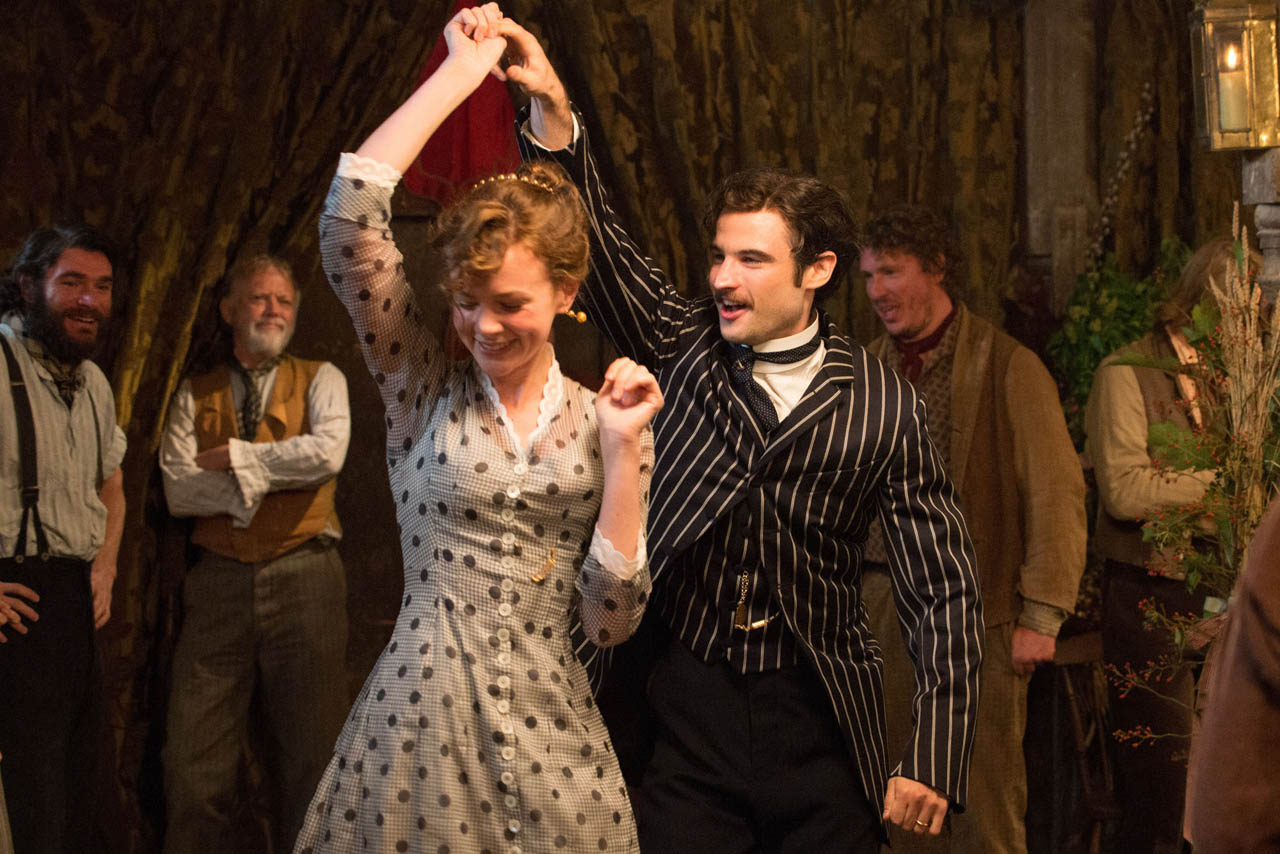 Effort went into eaxh scene as usually does with period dramas in order to establish the story and setting. Period dramas always know how to beautifully depict the English countryside or cobblestone streets coated in rain of which I admire.
Carey Mulligan as protagonist Bathsheba played the role respectively but the film would not be what it is without its ensemble cast. Matthias Schoenaerts as Gabriel and smaller roles played by the likes of Juno Temple as Fanny Robbins and Jessica Barden as Liddy stood out as prominently as Bathsheba in spite of having less screen time.
* Check out my personal Blog for more Movie and TV goodness HERE
Far From the Madding Crowd Review (Fox Searchlight - 2015)
Year: 2015
Rating: M15+
Running Time: 119 MIN
Director: Thomas Vinterberg
Starring: Carey Mulligan, Matthias Schoenaerts, Michael Sheen, Tom Sturridge, Juno Temple