Sonic Superstars brings back that classic 2D feel with lightning fast gameplay.
Doctor Eggman is again up to no good imprisoning the cute and fluffies sending out his henchmen to entrap as many as he can.
Sonic, Tails, Amy and Knuckles must speed through multi tiered levels to stop them.
Collecting Rings ensures your survival and a better score after each level, known as Acts.
And each level has varying Acts to them.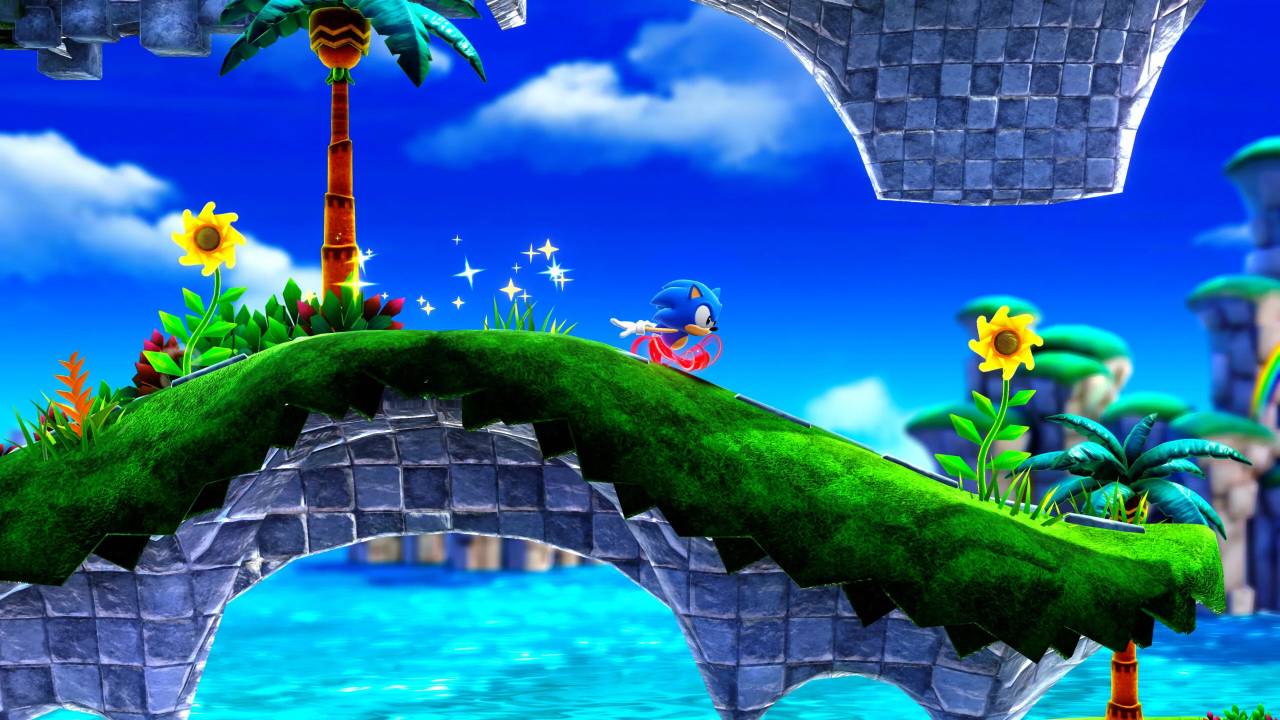 Chaos emeralds also feature in Sonic Superstars but to get these you need to enter a portal, which can be anywhere within an Act and then swing your way to the Emerald before the timer runs out. Tricky.
There's mini games dotted throughout too. Again these are accessed via portals in an Act and some have the ability to clone Sonic (or your chosen character) to get through the challenge.
Sonic Superstars has three game modes; Story, Battle and Time Attack.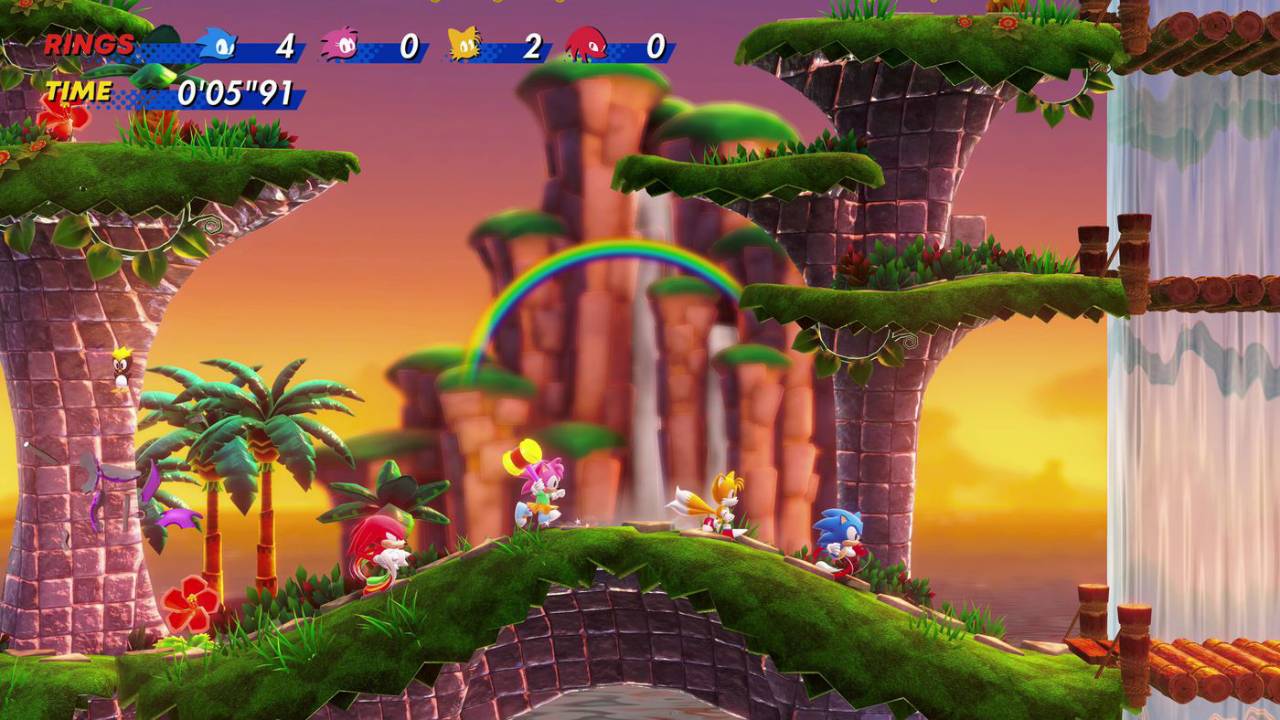 Battle is an online or offline single or multiplayer series of mini games with differing challenges. A lot of fun and some, a little weird. But good weird.
For me it was the main story mode that not only gave me those childhood feels of the Sonic games I played back in the day but also offered up excellent play with any or all of the characters playable art any time.
Classic Sonic, reimagined, reworked and this one is totally replayable., Sonic Superstars is simple to play, challenging for Sonic veterans and a whole lot of fast-paced super-fun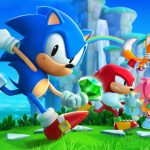 Sonic Superstars (Xbox Series X|S) Review
Game details
Released: October 2023
Rating: G
Platforms reviewed: Xbox Series X|S
Genre: Adventure
Developer: Arzest, Sonic Team
Publisher: SEGA