It's a 'Stick Up', from Ring who has previously released the very fine and super reliable Ring Doorbell Camera 3.
Built for in-home or outside the Ring Stick Up Cam Pro can be placed on a flat surface or wall / ceiling mounted.
And if you decide to prop it on a wall, Ring provides the bits you'll need in the box.
Using 3D visual technology the Stick Up Cam Pro records to the cloud in 1080p and has dual array mics for clearer, crisper two way speaking.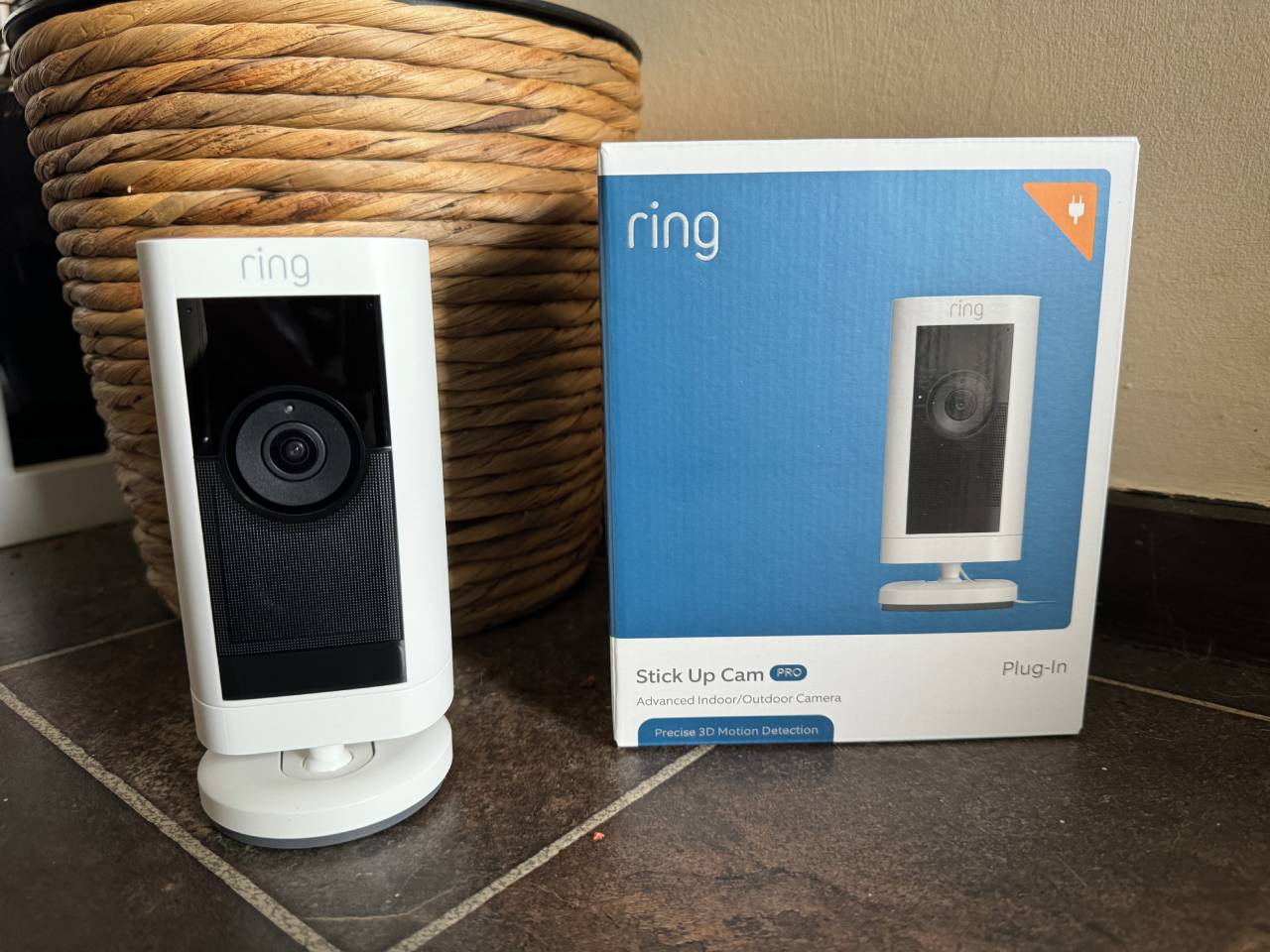 The Ring Stick Up Cam Pro views your surroundings in 110 degrees, near to a wide shot, and will of course detect movement when armed.
To use the camera, you do need the app.
If you already have a Ring Doorbell you'll be familiar with the setup.
Ultimately, it is easy as with a few prompts and guides to get you through and get your Stick Up Cam Pro connected to your home's WIFI.
It is also via the app that you'll receive alerts of movement in your home.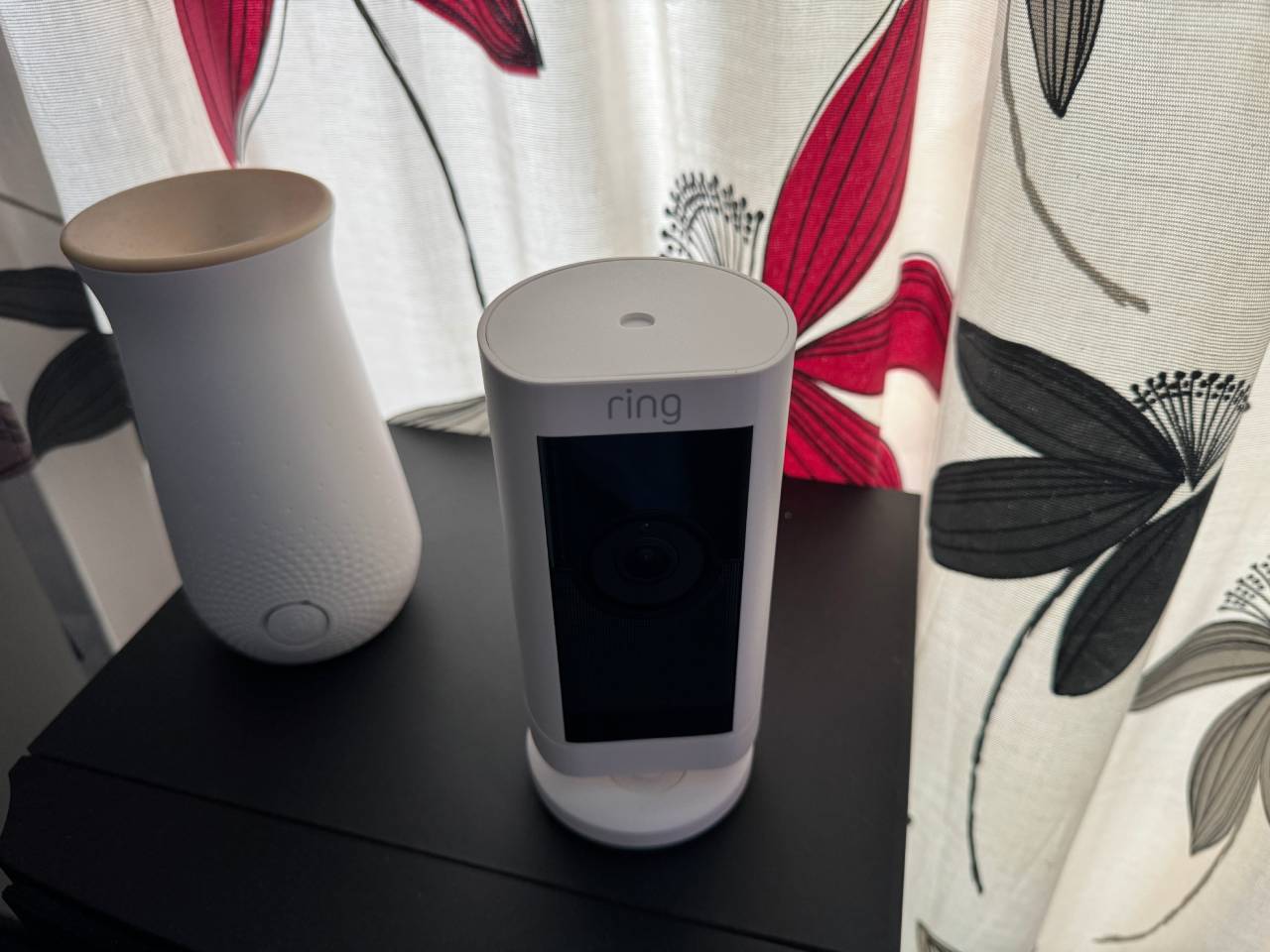 When I am out of the house it's super handy to not only know that my place is protected by surveillance video, but I can also keep the dog in check.
This is where the Ring Stick Up Cam Pro still needs a bit of work though on what it is detecting.
As my dog roams about the house, I'll get alerts that a Person has been detected. Having used and tested (and reviewed) other indoor security cameras over the years, I have gotten used to the camera being able to ascertain what it is detecting, i.e. animal or human.
So for the first day of real use away from the home it was a bit of a fright to see a multitude of alerts that there is a person detected in my living room.
Of course, it was the dog.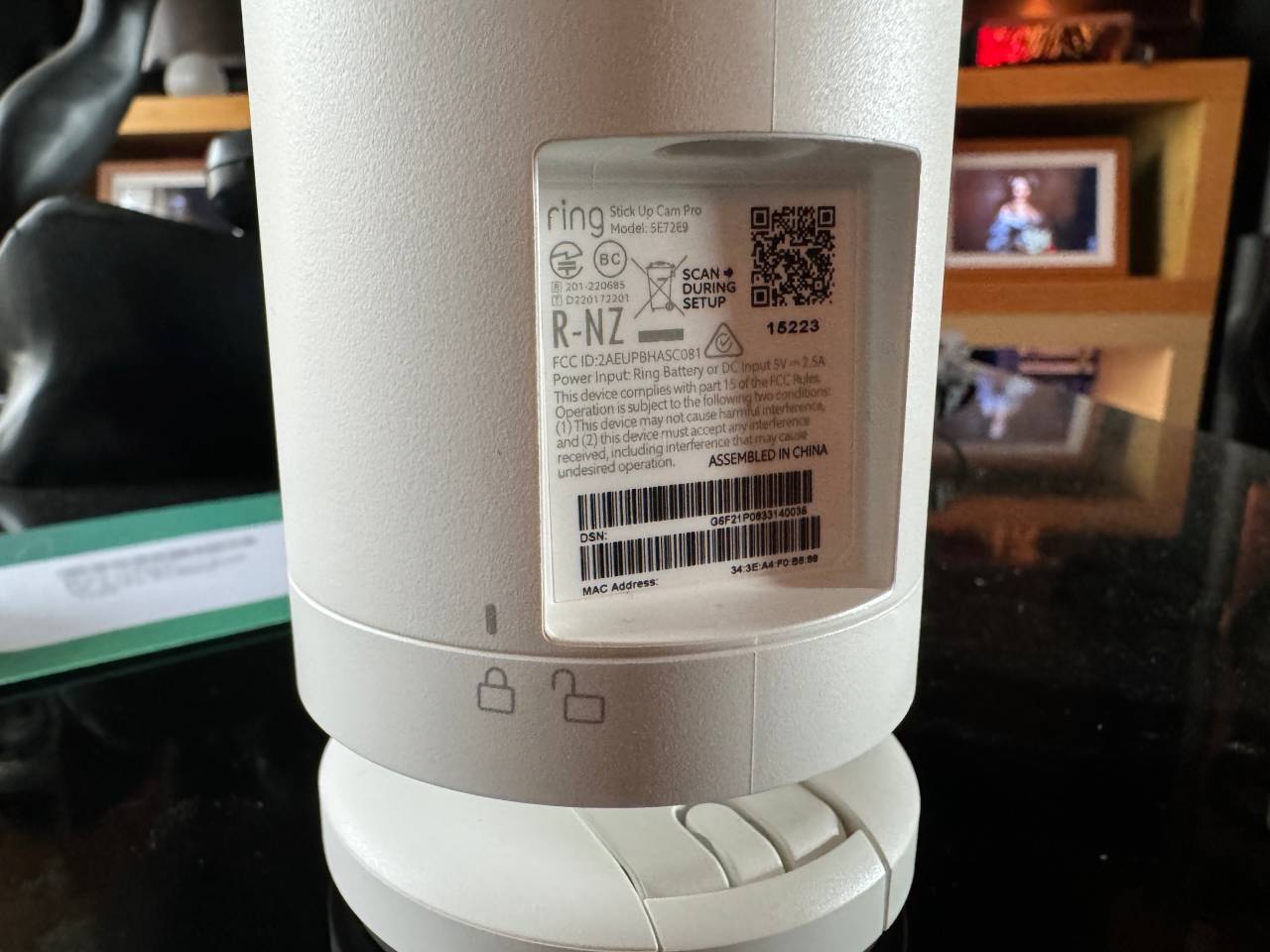 If you are using the Ring Stick Up Cam Pro outside the home this sense of detection will be sorely needed as neighbourhood cats and birds may trigger that 'Person' alert.
Nonetheless, it does detect, so it does its job well.
The app is where you'll see all of your recordings. Super clear and can be zoomed in for a closer look and will also record sound.
To retain recordings in the cloud you'll need to have a the paid subscription.
You can freely check the live feed at any time.
And if something untoward is going on at your place, activate the mic icon to talk, or set off the built-in alarm.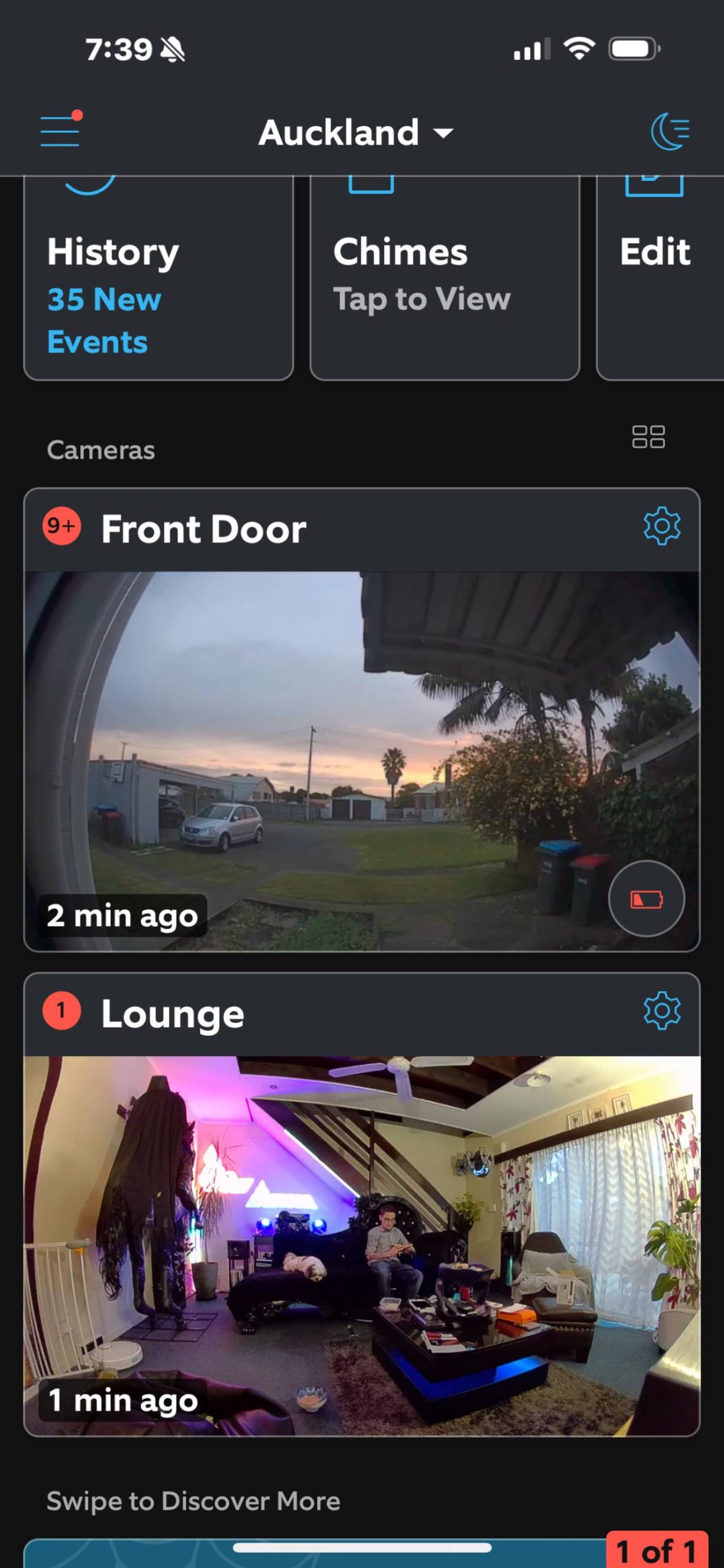 The Ring Stick Up Cam Pro has got it as far as video and audio quality. For some needing to buy a subscription to store your recordings may seem like an add-on expense. It is, and it is also kind of necessary to, but you do get a free trial.
The camera itself is stationary and does not swivel and is mains powered. You can use a battery but that is sold separately.
In all, the Ring Stick Up Cam Pro has a budget friendly price-point and you sure do get quality surveillance. If you go for the cloud subs you can download your recordings at any time.
It's an effective and cost friendly measure to keep not only your place in check, but also your kids and pets.
I even used it to see if I had left an item on the couch that I thought I had misplaced on the way to the office.
The Ring Stick Up Cam Pro can be integrated with smart assistants too, Alexa or Google.
Leave home with the knowledge that Ring has got your back with the Ring Stick Up Cam Pro.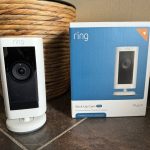 Ring Stick Up Cam Pro Review