Recently I found myself in a darkened underground bunker-like setting filled with the bodies of the infected and an array of screens in Sydney, Australia which set the scene for an exclusive preview event of Sony PlayStations' newest IP, Days Gone.
The extended hands-on session saw selected media and influencers take on the role of Deacon. A former patched bikie gang member, rough, ruthless yet loyal to his closest, trying to survive in the back-waters, dirt roads of small state U.S. in the aftermath of an outbreak that caused people to turn into ravenous infected zombie-like creatures.
The infected, known as 'Freakers' have varying stages and in some humans the outbreak had differing affects. It's not just humans that turned with the viral outbreak, animals too. So during your time with Days Gone, you always need to watch your back and be careful in the shadows and in the wilderness.
Within the hands-one preview I experienced Newts, which will hide and wait for the right moment to attack you and Hordes, which are exactly as they sound. Hordes means exactly that, expect to see hundreds of 'Freakers' in an area, if one sees you they all come running, stumbling over each other, all in a crazed panicked frenzy to eat your living flesh.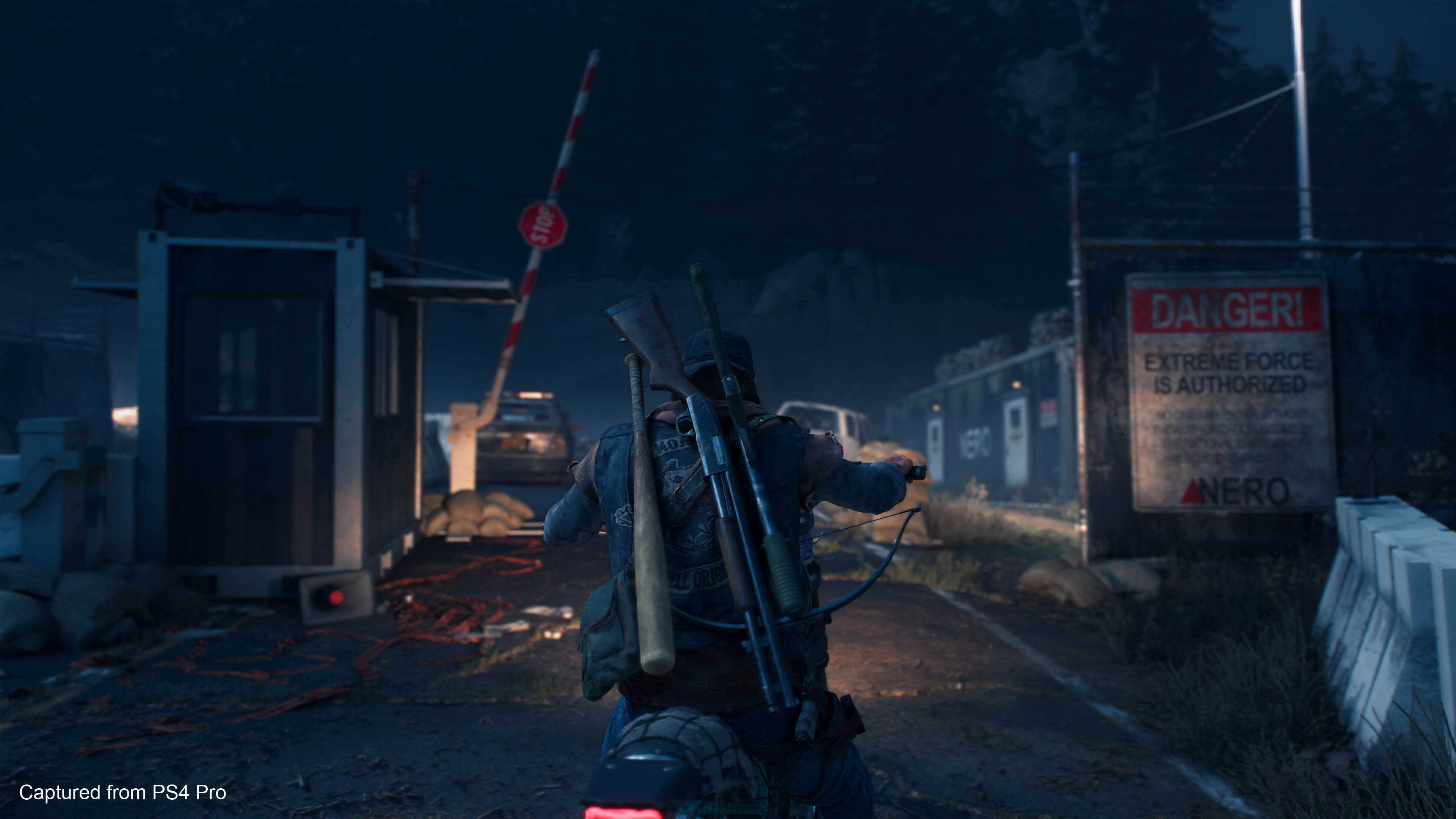 A wildly expansive game environment, this open world will see many places ripe and ready for exploring. Scrap and salvage is what you need to obtain – and asides from gameplay specific items that you will need to go and scour the environment for, you will always come across nests of infected or small to large groups of them roaming about.
Your foes are not only the 'Freakers'. Fellow non-infected humans are out for their own. Some solo, some in groups.
For the most part of the preview session Deacon was very much on his own – and as the game tutorial tells you – it's okay to run if you need to. And on occasion I had to.
Ammo can be limited like all resources, melee combat is made possible usually with something that you find within the environment or have crafted, and if you're lucky and abandoned camp might have a few bullets.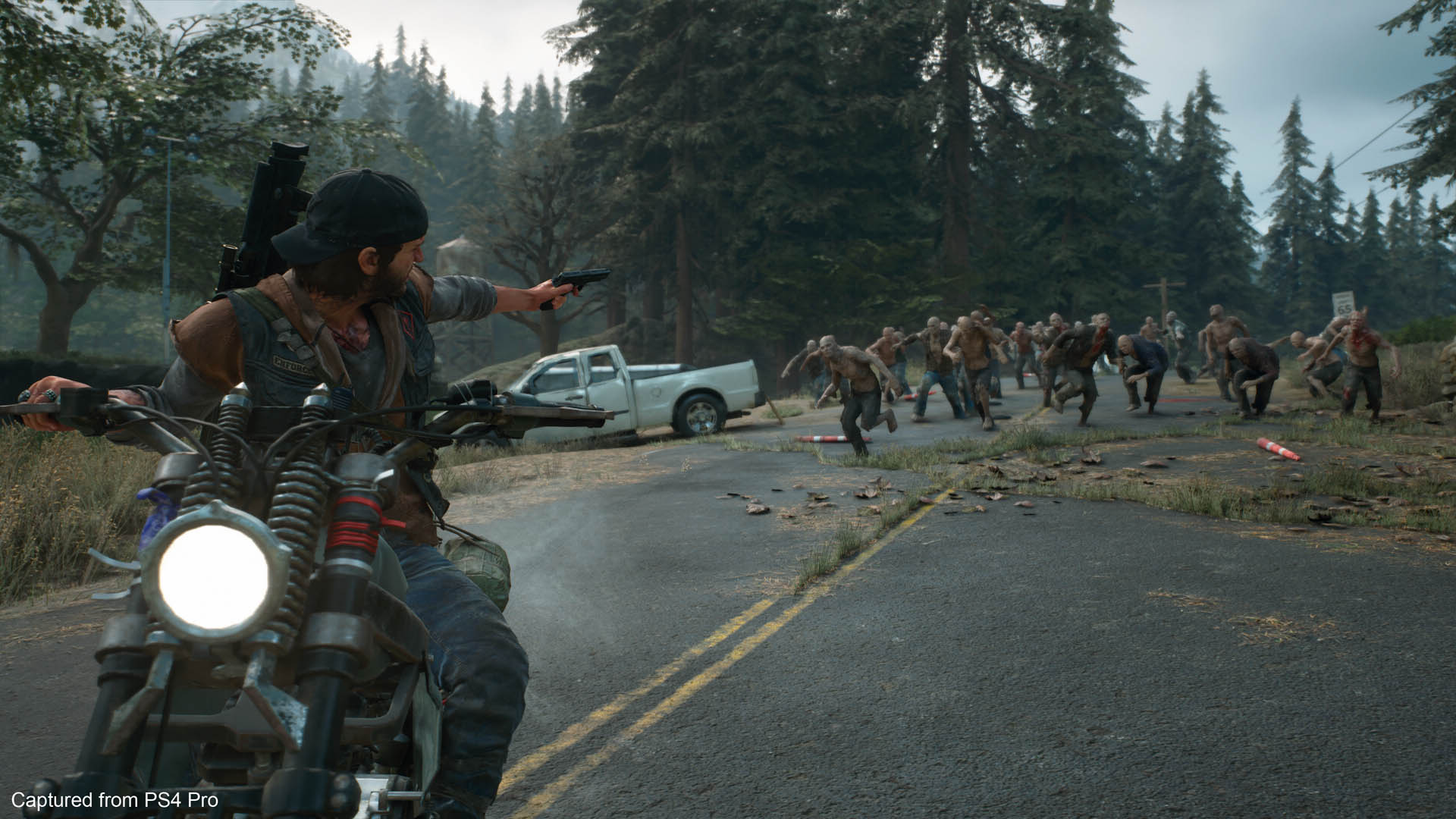 Some 'friendly' inhabited camps usually offer up the service of upgrading your weapons, acquiring new ones and even picking up new objectives and missions.
To say that vital resources are scarce is an understatement. You will very quickly learn the art of crafting items, from salvage and other bits that you pick up. This can be for anything and everything, to heal you, for a weapon, tools or to patch up your bike, which also can take damage if you are not careful. Gas is a commodity in short supply aswell. Gas cans can be found, so always look out for them, but if you run out of gas – you're on foot.
Days Gone is a game that you can play your way. Go for the main story, but you don't need to play through it in linear parts. Break away from it for a while, go exploring, go back to it. Your usual open world foray – but a narrative that is suited to your play style. You can complete the story, but in your own way.
There are some very tense moments I experienced in the preview, which I will not divulge here. I don't want to throw in any spoilers.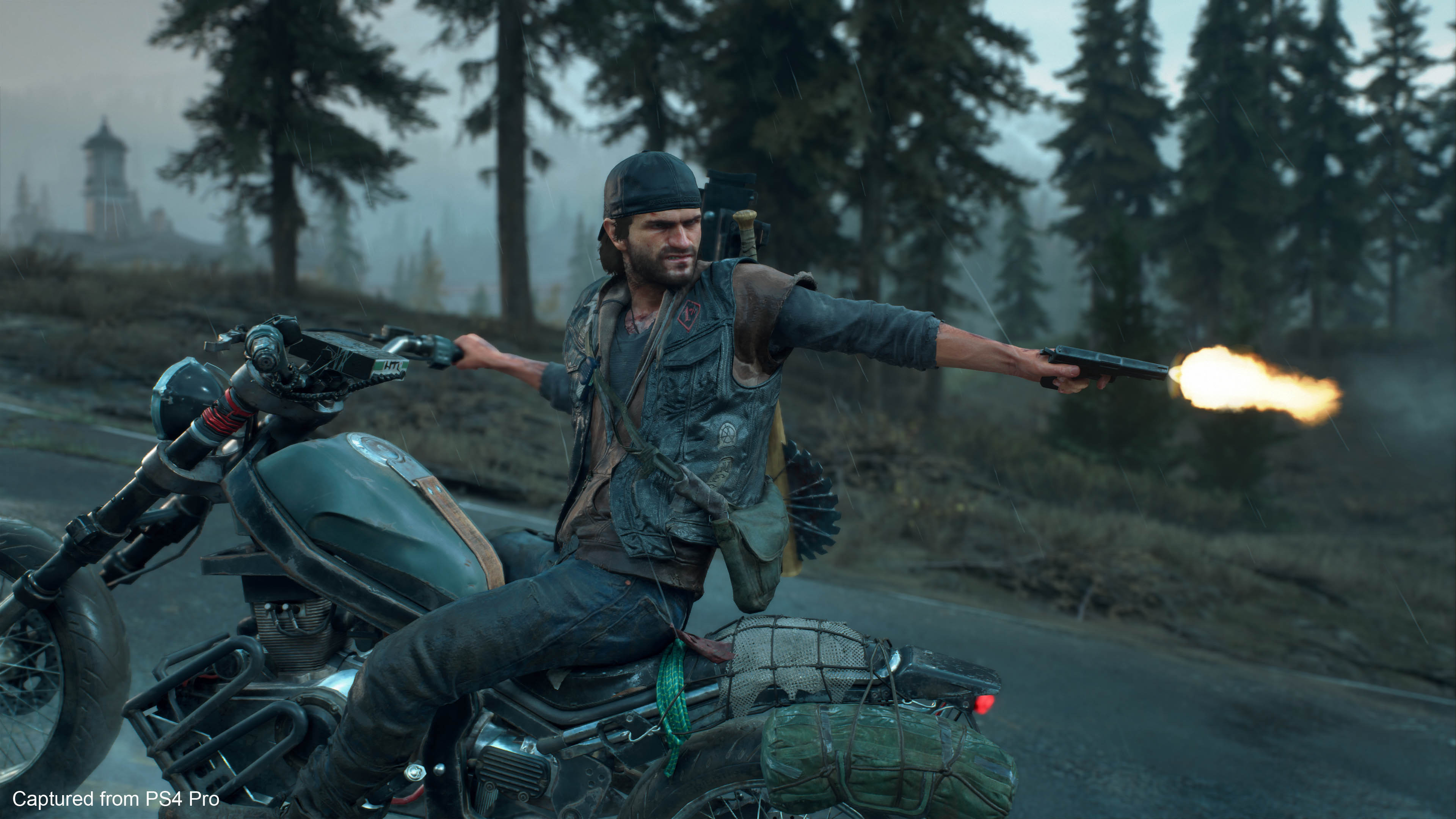 An overlaying theme throughout the gameplay is the personality of Deacon. He is a brutal chap and has had a very colourful background, before the outbreak. Scarred emotionally from tragedy and physically from many gang related brawls. His prize possession is his bike and in the game, you do get to ride and ride some more. Deacon is humble, but fierce.
But now he takes care of his own, aims to do the right thing – but if he is crossed, he won't let the offender or offenders forget it, or forgive them (or even show any mercy).
Days Gone could easily be mistaken for 'another zombie infested' game. It's not.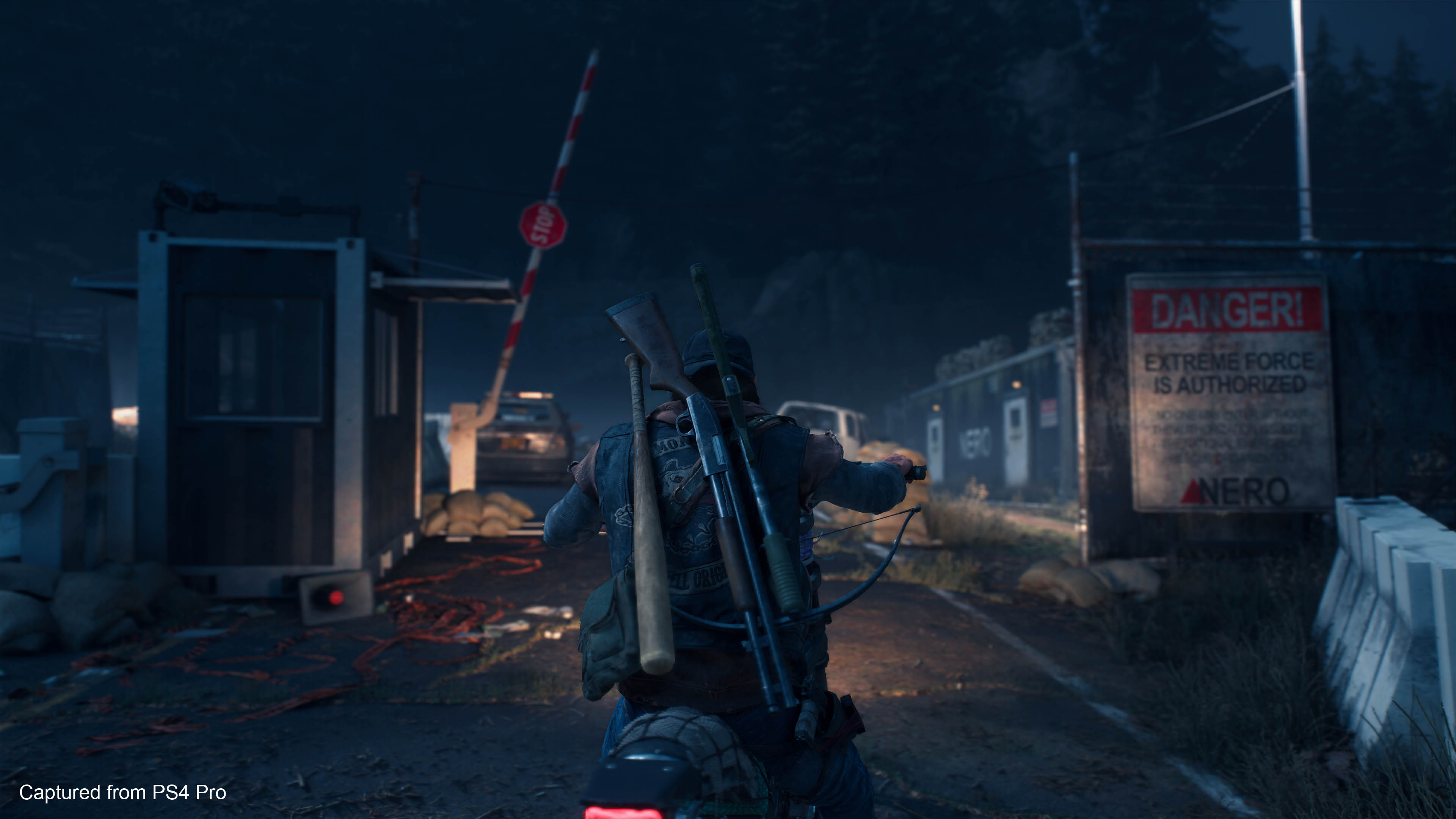 Similar to The Last of Us series but much much bigger, it breaks away from this cliché franchise and successfully paces and places a path of its own.
A brand new cinematically scoped IP for Sony and one that I can see turning in to a franchise.
Days Gone developed by Bend Studios (most known for the Syphon Filter series) releases on the 26th of April 2019 and needs to be on your must have games of this year.