To commemorate Uncharted 4's release,PlayStation are rolling out the red – er, blue – carpet with a special Limited Edition Uncharted 4 PlayStation 4 bundle. Unlike Nathan Drake, you don't need to trek through Madagascar to find this treasure. Just pick one up at your local participating retailer from the 27th April 2016.
The bundle will be available to pre-order shortly from selected retailers.
This bundle includes a Limited Edition 1TB PS4 in Gray Blue featuring a silk-screened image of Nathan Drake, as well as a matching DUALSHOCK 4 wireless controller and a copy of Uncharted 4: A Thief's End on Blu-ray disc.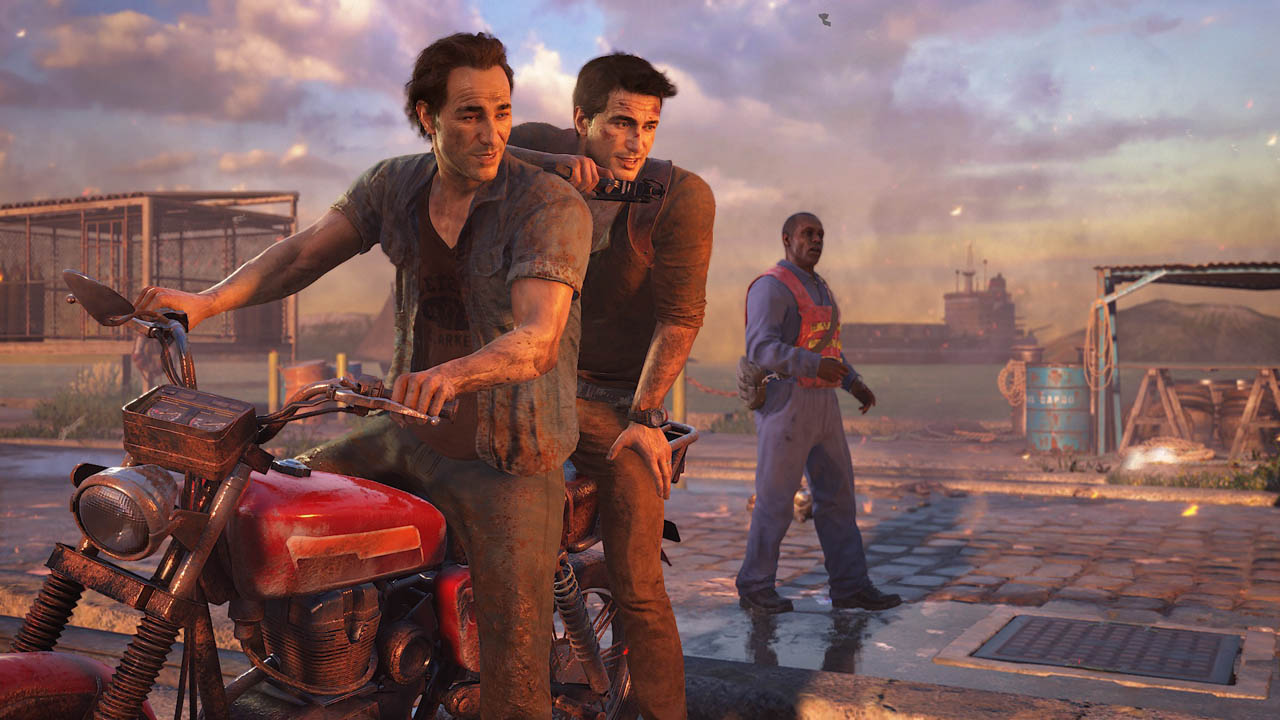 The limited edition PS4 also features the PlayStation logo, Uncharted logo and the phrase "Sic Parvis Magna" in gold – it's Latin for "Greatness from small beginnings" and is the same phrase engraved on Drake's ring.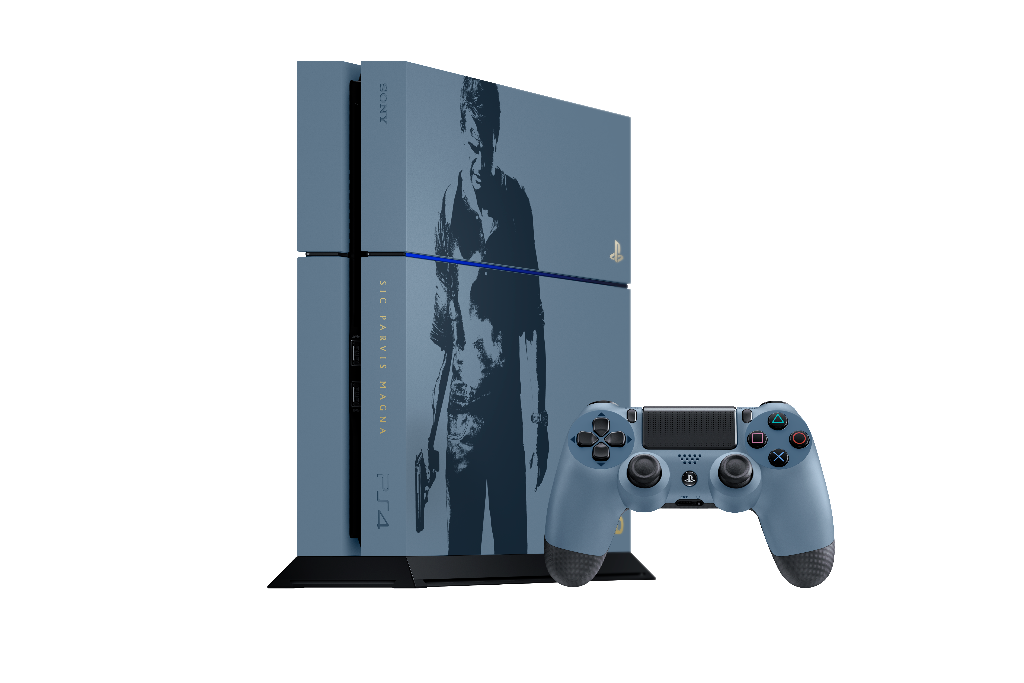 The Gray Blue DUALSHOCK 4 will also be available separately.