Maingear is a PC system integrator of custom gaming desktops, notebooks, and workstations and has now launched the new and improved RUSH full-tower desktop.
MAINGEAR's most advanced gaming PC ever built is the latest addition to the ASUS ROG (Republic of Gamers) certified family of elite gaming hardware. Featuring next-generation custom APEX liquid cooling, and support for the most extreme hardware available, the MAINGEAR RUSH raises the bar for enthusiasts everywhere.
The RUSH is MAINGEAR's new ultimate gaming PC, with a bold, premium design that supports the most powerful graphics configurations from NVIDIA and the full line of desktop processors available from Intel and AMD. Buyers can choose from a carefully curated selection of the best gaming components on the market to drive today's hottest games at high-framerates and in 4K (or higher) resolutions.
MAINGEAR partnered with ASUS to make the RUSH ROG Certified, crafting a powerful machine for truly dedicated gamers that also sports a fully integrated RGB lighting experience customizable through ASUS's Aura Sync software. RUSH owners have complete control over the computer's lighting system and Aura-compatible peripherals. Paired with MAINGEAR's own selection of custom paint finishes and MARC designs, the RUSH is a desktop that ensures each owner's gaming battlestation makes a personalized statement.
"The MAINGEAR RUSH is a powerhouse system designed to push the limits of what hardcore gamers can achieve," said Wallace Santos, founder and CEO of MAINGEAR. "We have married best in class gaming hardware, from today's leading brands such as ASUS, with our custom-engineered APEX liquid cooling solution. Every element of the RUSH was designed to deliver unbelievable performance and efficiency."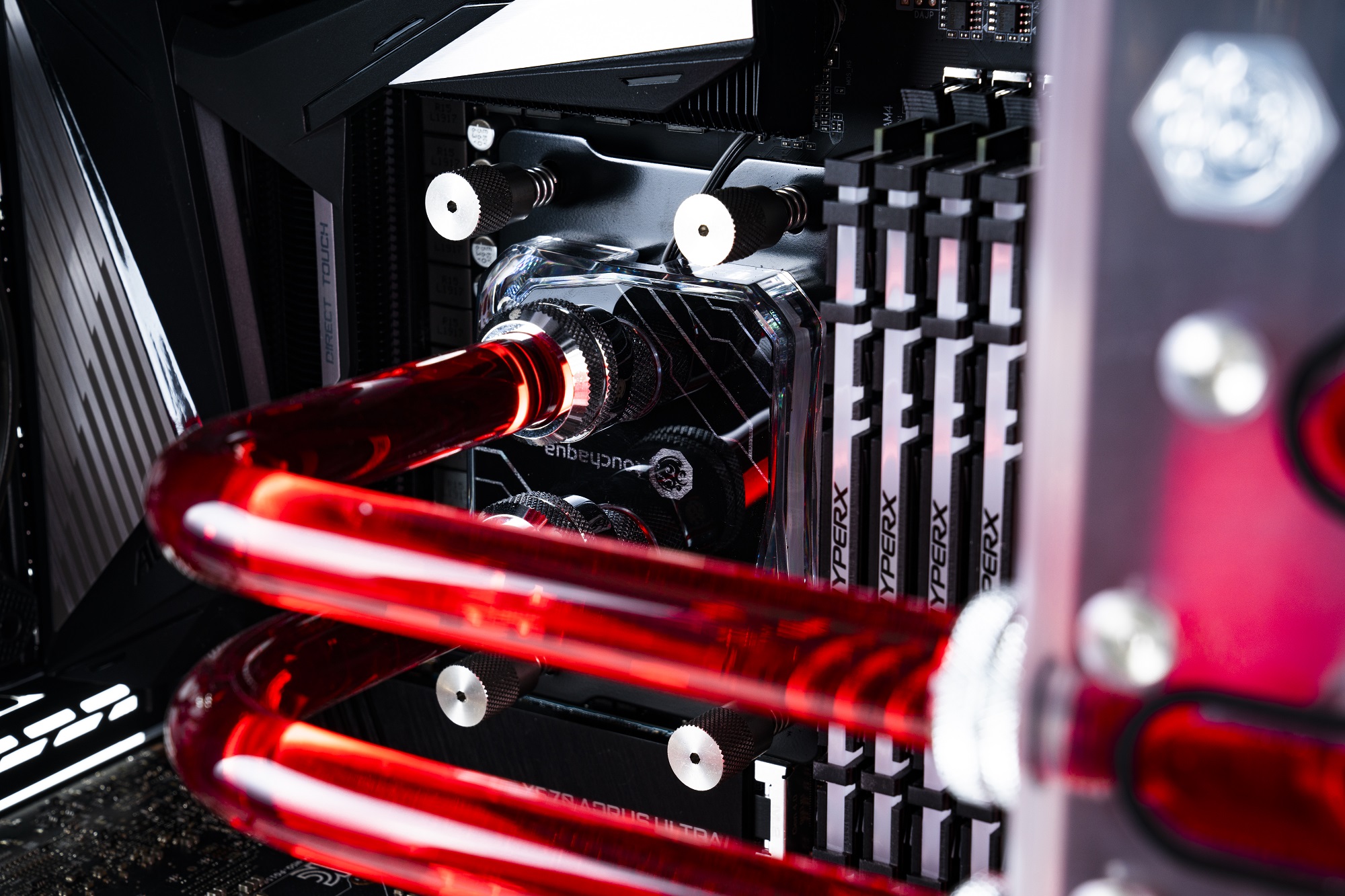 Custom RUSH systems include options to outfit the system with up to two NVIDIA TITAN RTX graphics cards, up to the latest Intel 10980XE or AMD 3990X processors, up to 128GB of DDR4-3600 RAM, a selection of top-tier ASUS ROG ATX and E-ATX motherboards, and a full range of ultra-fast NVMe Solid State Drives. A solid steel interior construction, easily accessible tempered glass side- and front panels, and exquisite aluminum exterior with multiple front-facing USB 3.0 ports and a USB Type-C port complete the expertly crafted RUSH chassis.
GM for Open Platform Business Group Americas, Margaret Chen said "We are proud to partner with Maingear on their new ROG-certified RUSH desktop PC, built for ultimate performance. ROG certified systems set the standard for elite gaming builds. With a wide range of ROG motherboards, including our Zenith II Extreme Alpha, on board, and in tandem with our ProArt monitor lineup, the RUSH will be an ideal hub for elite gaming, powerful creation, and sharing content."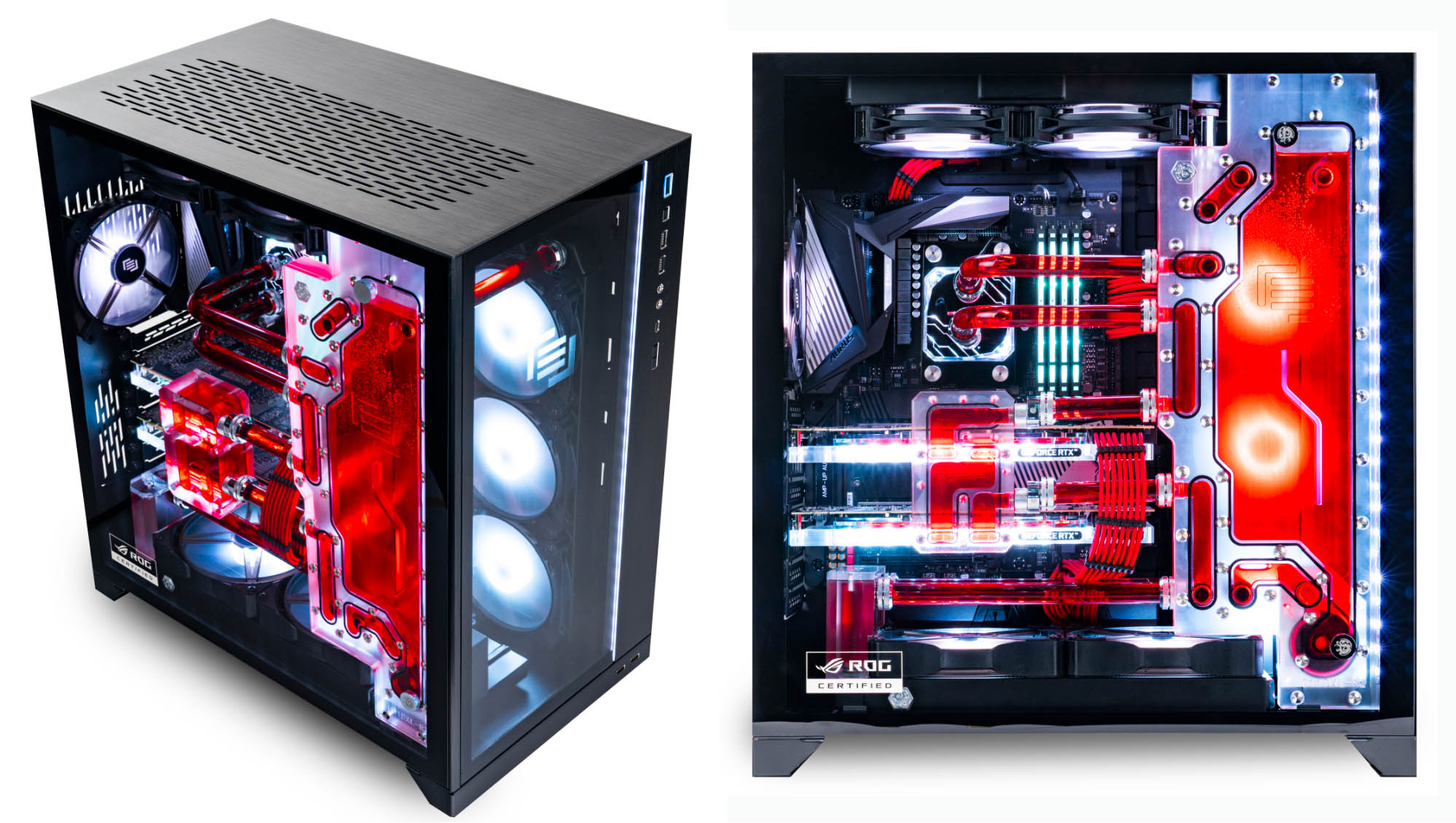 Launching alongside the RUSH is the latest revision to MAINGEAR's own revolutionary APEX liquid cooling system. The next generation of APEX merges a custom quiet pump, pressure regulated cooling, a flow rate sensor, and a high-capacity reservoir with additional custom parallel GPU and radiator bridges for improved cooling and overclocking potential. Exquisitely machined from solid blocks of crystal-clear acrylic, APEX is the best performing and most visually stunning liquid cooling solution around and it's available exclusively from MAINGEAR for the RUSH desktop.