The Chant, a single-player third person cosmic horror action adventure has just released a brand new preview accolades video calling players to travel to a remote island on the Pacific Coast and join a spiritual retreat, which is far from a regular holiday destination.
Developed by Brass Token and published by Prime Matter, the game is said to be "a big surprise; making its way to the most anticipated upcoming titles" by Press Start from Australia and "a full blast of cosmic cultist horror" by the German outlet in-game.
Diverse international media had the chance to put their "hands on" The Chant for the first time during Gamescom, held in Cologne (Germany) at the end of August.
The game is set on Glory Island, at a remote spiritual retreat. After a group ritual goes wrong and awakens The Gloom (a colourful psychedelic dimension of terror that feeds off negative energy), the main character, Jess, must face her own fears to reverse the ritual.
To survive, players must craft, fight, and escape the sinister legacy of an older 1970s cult, and the spiritual and physical beings they unleashed. The game is, IGN France says, "the new gem from Prime Matter".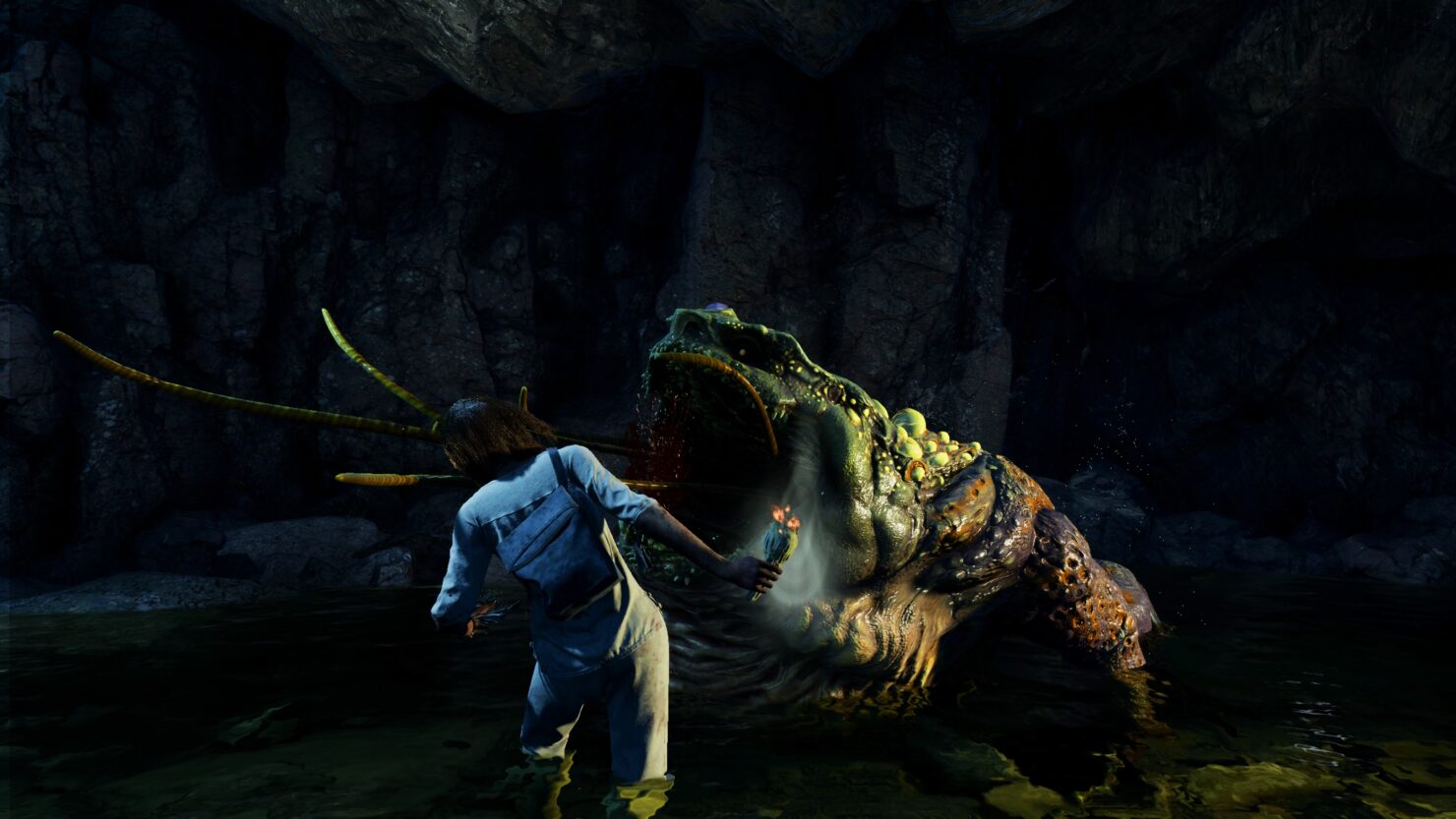 Mike Skupa, Creative Director says, "It's been inspiring to hear people's impressions after playing The Chant. Seeing fans of the genre reference inspirations from classic survival horror games to weird fiction and beyond reminds us why we created this game in the first place".
The Chant is a thrilling blend of twisted and colourful characters and a 70s inspired atmospheric soundtrack designed by the renowned composer Paul Ruskay.
 The Chant´s digital pre-order bonuses include a 1970s themed in-game VFX filter mode and an exclusive 1970s inspired spiritual retreat outfit.
Additionally, physical Limited Edition pre-orders will include the psychedelic soundtrack, created by the renowned composer Paul Ruskay, and The Glory Island Art Book.
The Chant is a cosmic horror action adventure game developed by Brass Token and published by Prime Matter, launching on Xbox Series X / S, PS5 and PC on November 3rd, 2022.
Be a supporter of STG