THQ Nordic and the People Of Mars and confirm that Red Faction Guerrilla Re-Mars-tered will launch on PC, PlayStation®4 and across the Xbox One family of devices including Xbox One X on July 3rd, 2018. If you own a powerful PC, a PlayStation®4 Pro or an Xbox One X, you can finally enjoy this classic game's incredible destruction in glorious 4K resolution (full details below).
Furthermore, players who already own the 2009 version of Red Faction: Guerrilla on Steam will automatically receive the Re-Mars-tered edition for free on their accounts. From July the 3rd, 2018, these players can simply download Red Faction Guerrilla Re-Mars-tered from their Steam library and start swinging their sledgehammers.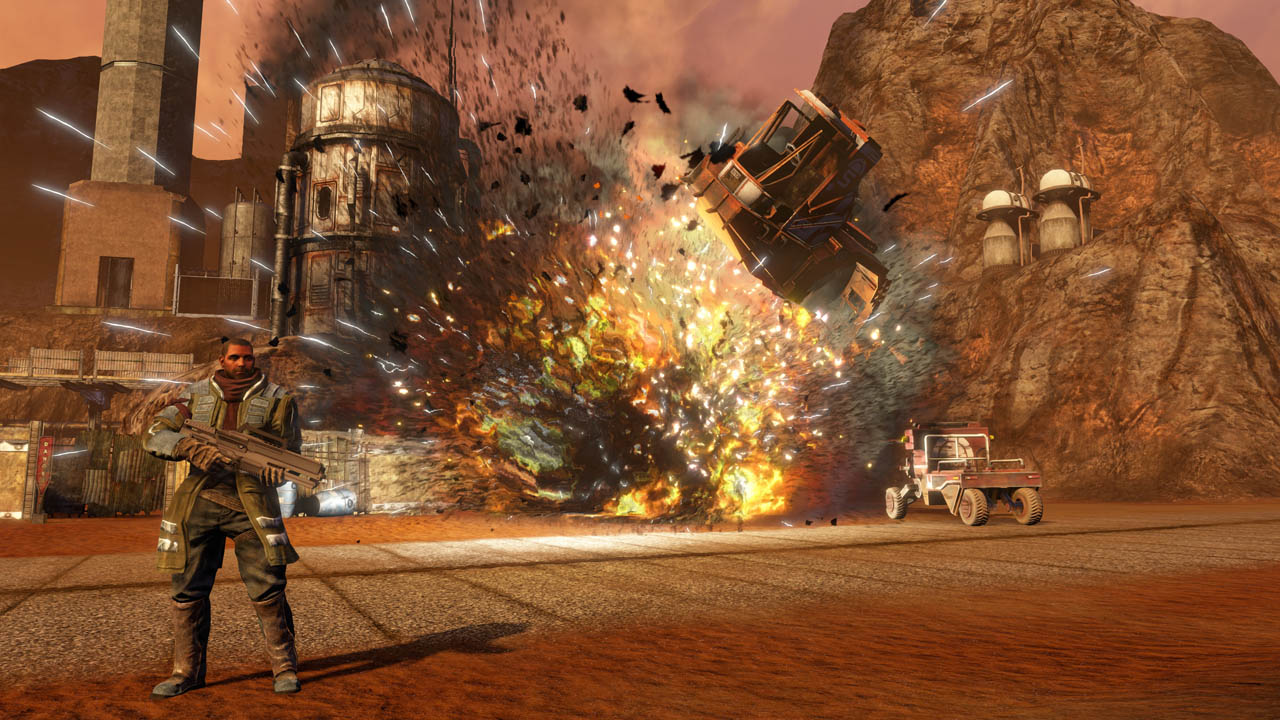 Red Faction Guerrilla Re-Mars-tered is set 50 years after the climactic events of the original Red Faction, Red Faction: Guerrilla allows players to assume the role of an insurgent fighter with the newly re-established Red Faction movement, battling for liberation from the oppressive Earth Defense Force. Red Faction: Guerrilla still defines the limits of destruction-based gameplay with a huge open world, fast-paced guerrilla-style combat, and true physics-based destruction.
(Fun fact: did you know that the planet Mars is named after the roman God of War? The ancient Greeks, however, called it 'Ares', after their God of War. We cannot help but wonder if future generations of gamers will eventually rename it 'Kratos'…)