Stainless Games, have exclusively informed us at StG that Carmageddon: Max Damage, will soon be coming soon to PlayStation 4 and Xbox One.
Carmageddon: Max Damage presents more carnage and mayhem than ever before, and will be available on consoles later this year. Set in a world of over-the-top violence, crazy PowerUps and non-stop laughs, you play against a bunch of complete crazies in twisted automotive killing machines whose aim is purely to maim you. It's the racing game where racing is for wimps.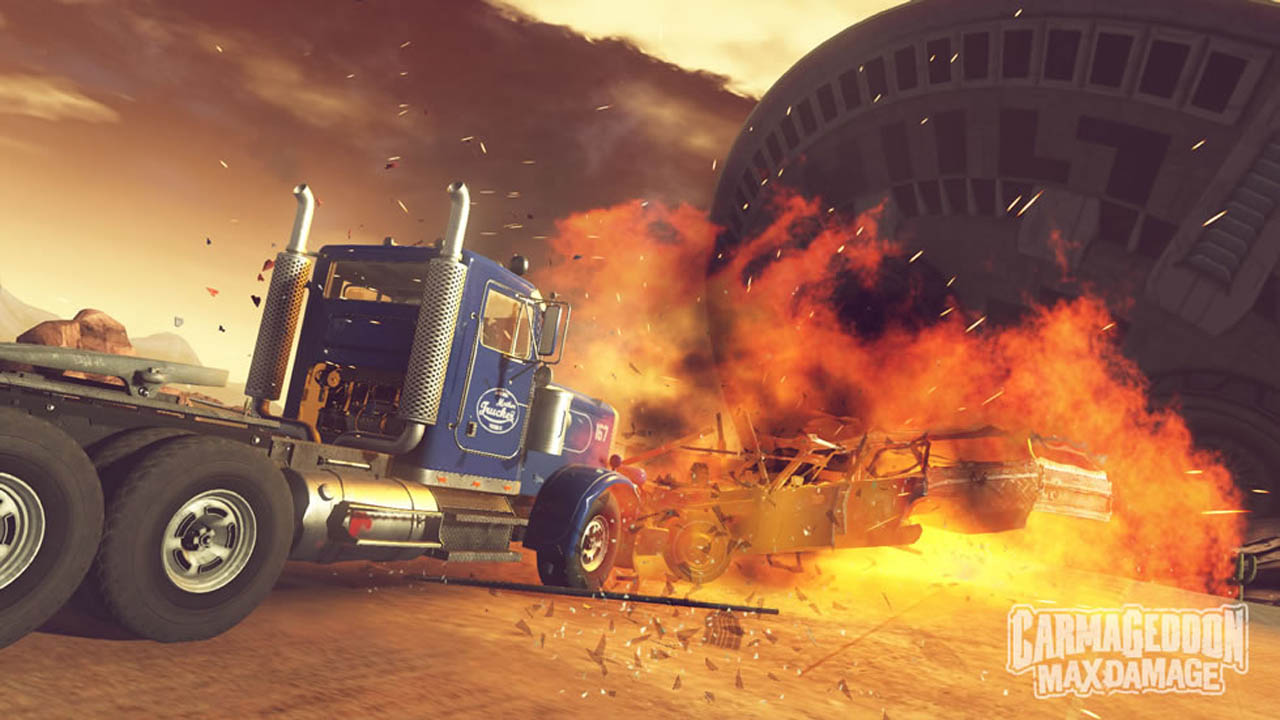 Carmageddon: Max Damage is the freeform driving sensation where pedestrians (and cows) equal points. It's the antidote to racing games!
With 33 wildly varied vehicles to fill your garage, 16 levels, around 60 career events, a multitude of challenges and environments packed full of unwitting targets and crazy PowerUps, Carmageddon: Max Damage adds up to endless hours of frantic, violent and hilarious fun.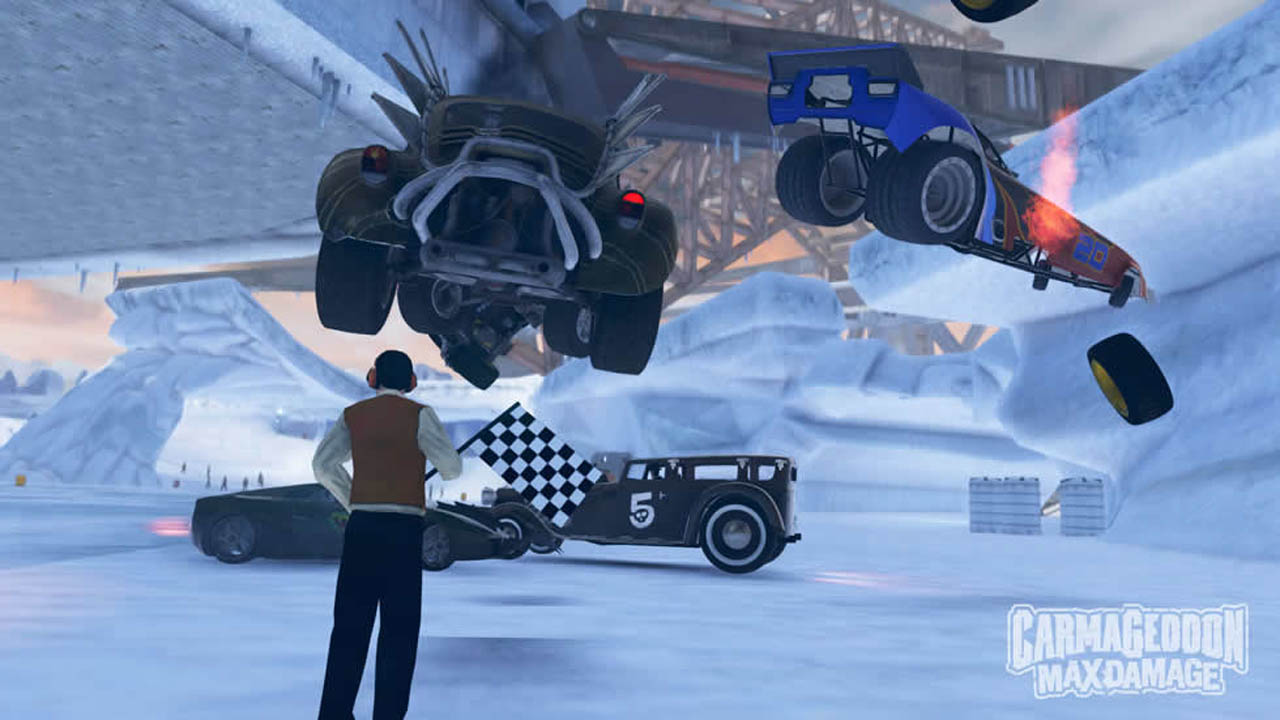 Banned in some countries, censored in others, even condemned by a Pope, overnight Carmageddon Max Damage is the poster child for everything that's wrong in society and therefore that's right in a videogame.
30 different custom killing machines, each with their own distinctive character will feature across 10 Large open environments to "explore" (or destroy).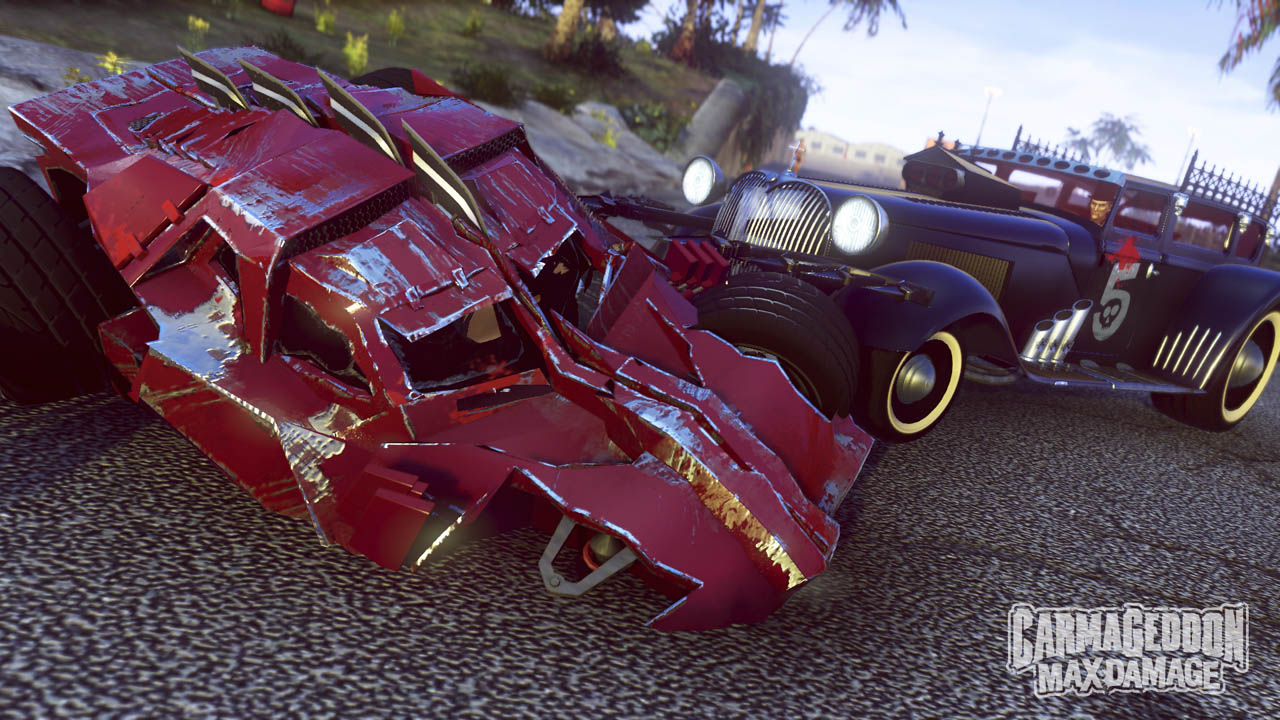 A host of targets to hunt down for points, including pedestrians in wheelchairs & mobility scooters, cyclists, bears and aliens with Multiplayer included encompassing  4 online event types.
A fully featured action replay mode: To relive all the action again from any perspective and of course a Career mode with 6 different event types.
The game is an equal opportunities metal mangling mayhem fest and will be available to everyone across the next gen gaming world – available mid-2016 on PlayStation 4 and Xbox One.