Ubisoft has announced to us that Starlink: Battle for Atlas, an all-new action-adventure game developed by Ubisoft Toronto, will be available for Nintendo Switch, PlayStation 4, Xbox One, Xbox One X.
This open world space saga featuring modular toy technology empowers players to assemble and customise real-world physical starships. Each modular component and pilot attached to the starship appears instantly in-game and players can experiment with different pilot abilities, weapons and ships to unleash devastating combos upon their enemies. The Starlink: Battle for Atlas Retail Starter Pack includes the game, one starship, one pilot, a variety of weapons, the Starlink controller mount and a poster.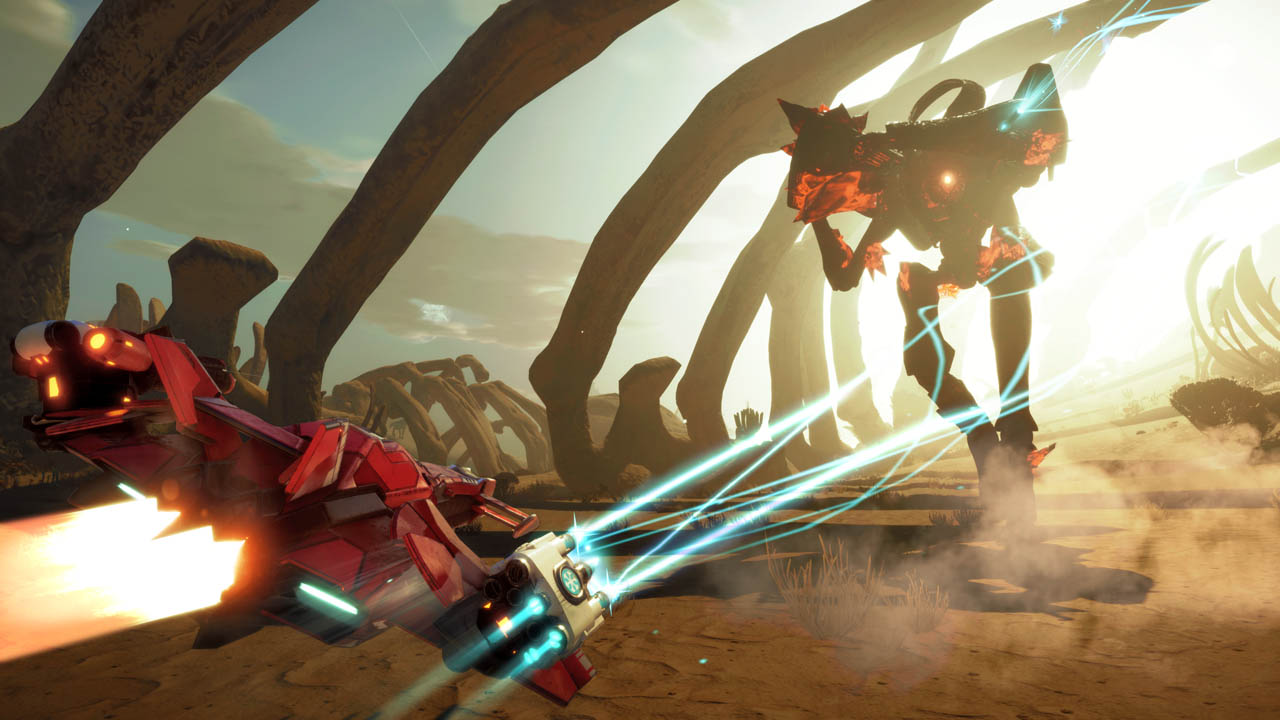 The Starlink diverse cast of characters will team up with ace pilot and leader of the Star Fox team, Fox McCloud, and his iconic Arwing ship in free exclusive add-on content for the Nintendo Switch. Players can play through the entire campaign as Fox McCloud and embark on exclusive missions in Atlas featuring other friends from the Star Fox universe from October 16th, 2018.
[rns_reactions]