Game, multi-task, play four times faster with Western Blue's new SN550 NVME SSD.
The stock standard sized stick is around the same size as any SSD onboard drive but you want to make sure that your motherboard supports NVME.
Designed for what ever you throw at it you'll see your operating system, games or applications load up in an instant.
And of course the SN550 is perfect for high resource games, minimizing any hardware lag and of course load times.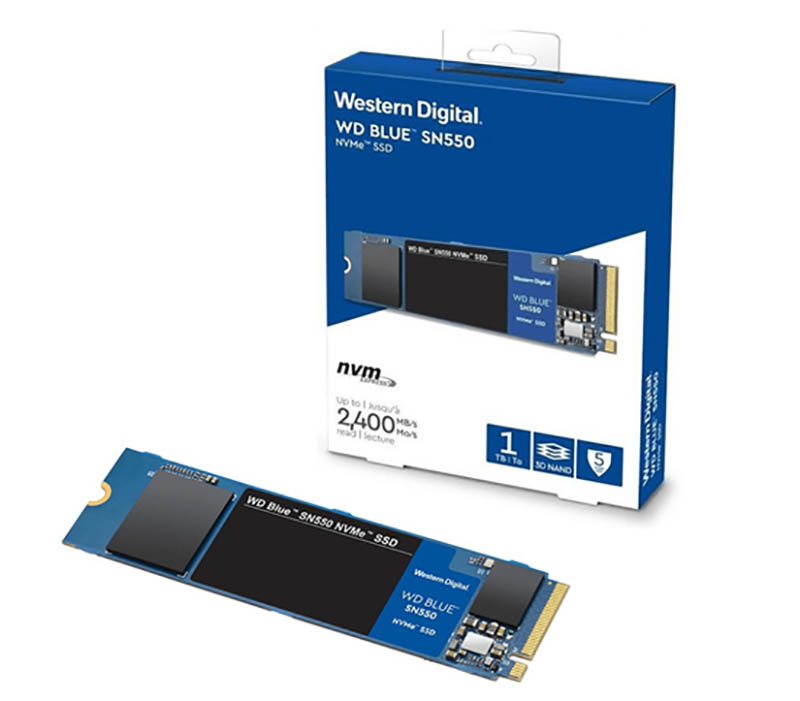 Myself having received a review SN550 NME SSD from Western Digital loaded up Borderlands 3 (PC) – and from the game's splash screen there was zero waiting once I pressed 'Continue'.
Running STG also means alot of content creation.
Using apps such as Photoshop and Premier for the most part I was keen to see how a 4K video would render out in it's media output.
I'm used to waiting around 15 minutes or so for a FHD video of over 10 minutes to output. That's not too bad. Or so I thought.

Taking the fact that the SN550 is up to the purported four times faster than a standard SSD I expected about 5 to 7 seven minutes at minimum to render my 4K video masterpiece.
It took less than 2 minutes.
Colour me well impressed.

The SN550 has a read speed of 2,400 MBps and write speeds of up to 1,750 – this said if you are copying data to the SN550 from another drive you will be slowed by the limitation of that secondary drive.
Coming in differing storage options – 250GB to 1TB this is a must have for every serious gamer, eSports player and content creator.
After the WD Blue SN550 NVME I'd never go back to a standard SSD.