Explode your gaming prowess into something out of this world with Alienware's newest 34 inch QD-OLED Curved Monitor.
From the box there is a need for some basic DIY.
And I do mean basic.
The base, monitor stand and screen are all in separate bits. While there are instructions, it's straightforward with the monitor stand neatly screwing in to the weighted base and the stand clip and securing in to the back of the monitor, with an easy release.
You're not going to need tools, unless you decide to wall mount the screen.
Then it's straight in to some curvy eye candy, and I don't just mean the OLED popping screen visuals, there's some lighting going on at the rear.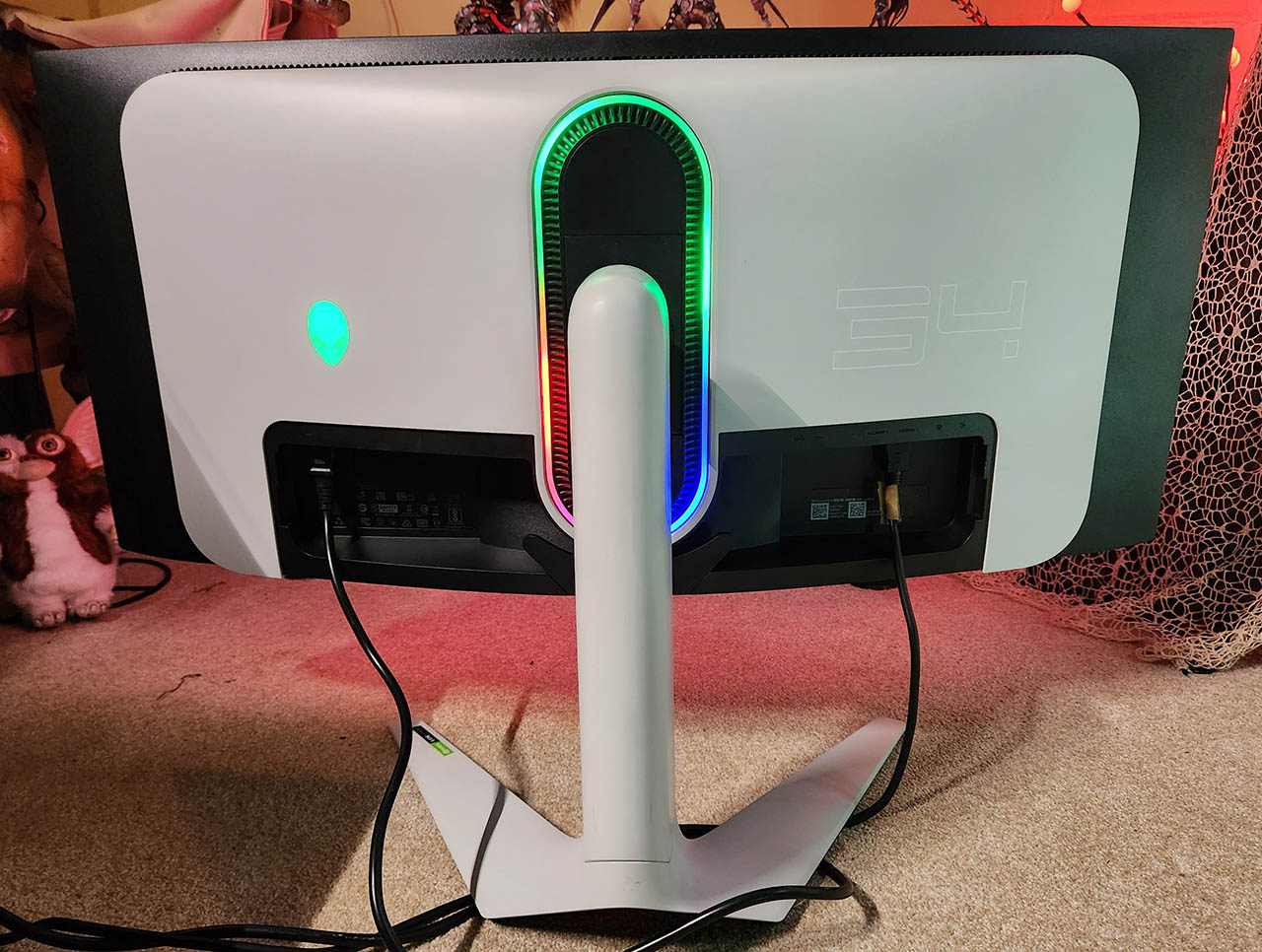 The Alienware 34 inch Curved QD-OLED Monitor (model: AW3423DW) has a looped RGB LED effect around the stand mount, with the signature 'Alien' branding illuminating to match.
The monitor is NVIDIA G-Sync compatible. If you have a graphics card that is enabled with G-Sync you'll get silky smooth gaming graphics.
Battles, tearing up the asphalt or looting can go beyond the screen and project an LED lit atmosphere to the wall behind.
It's bright, and depending on the game played or synced to, is also effective, but you will need a darker gaming den or room. In a well lit environment you're not going to experience much at all.
Now for that screen.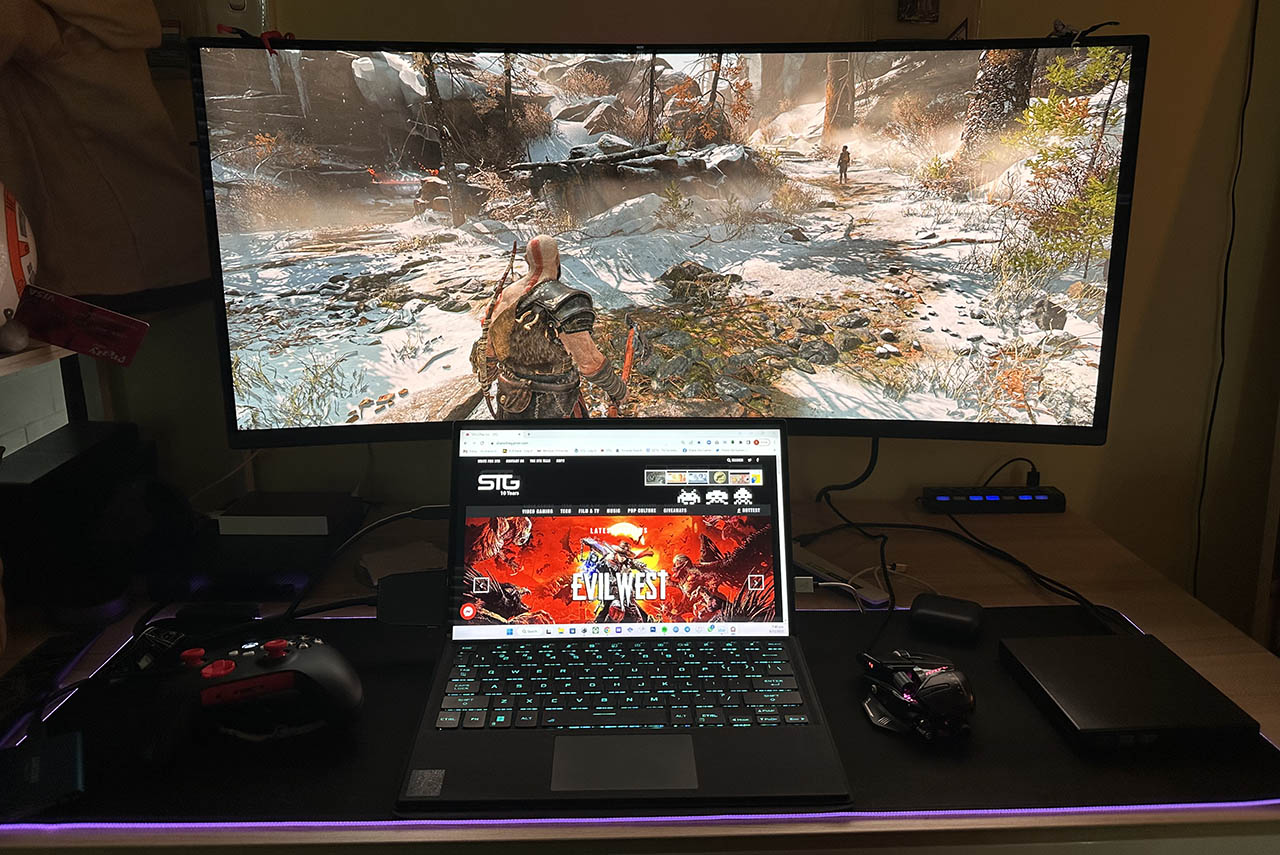 Coming in at 3440 x 1440 px with a 175Hz refresh and a 0.1 ms response rate the screen is just absolutely crisp and detail loaded.
For those who like to game and multitask, being the wideness that this monitor is, you can have the likes of Discord chat (if not already integrated into your game) fully open to one side and gameplay in another window without compromising the play view scope.
And sure, if you're a super multitasker use this screen to have multiple windows open at once.
The Alienware 34 inch Curved QD-OLED Monitor while it is primarily designed for gamers, also has the vivd detailed visuals for content creators.
The monitor has a full suite of ports as well, 2x HDMI, 3x USB3, 3.5mm audio (in and out), 1x Display port and of course AC power. These are discreetly tucked away in the back allowing for a natural cable drop.

The stand allows for tilt and swivel and while heavy does not have a large footprint – the monitor itself does require a large scope though, so a wide desk is recommended.
While there is a line-out port for audio the Alienware 34 inch Curved Gaming Monitor does not have built-in speakers.
Pricewise, it's actually a bit less than I thought it would be.
This QD-OLED beast will set you back at around $2.5K. Given the visuals, port array and additional RGB G-Sync this is a truly outstanding investment.
The Alienware 34 inch Curved Gaming Monitor (AW3423DW) is the best gaming screen I've reviewed this year at it's current price point.
Game like you mean it and as it should be seen and experienced with this must-have.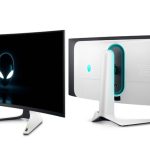 ALIENWARE 34″ CURVED QD-OLED GAMING MONITOR REVIEW