There's no compromise on quality and visual splendour with TCL.
The electronics manufacturer has just released their C Series for 2020 and we were sent a C715 4K 55 inch Android TV to have a run through with.
From the box there's a bit of DIY which involves placing the legs on. Once you've connected to your home's WiFi you're away.
If you have an Android based phone you're instantly in familiar territory.
All streaming Apps such as Netflix, Amazon, Disney+ and of course YouTube are at the forefront of the Home screen.
Being that it is built with a Google operating system Chrome cast is ready for you to stream directly from your smartdevice.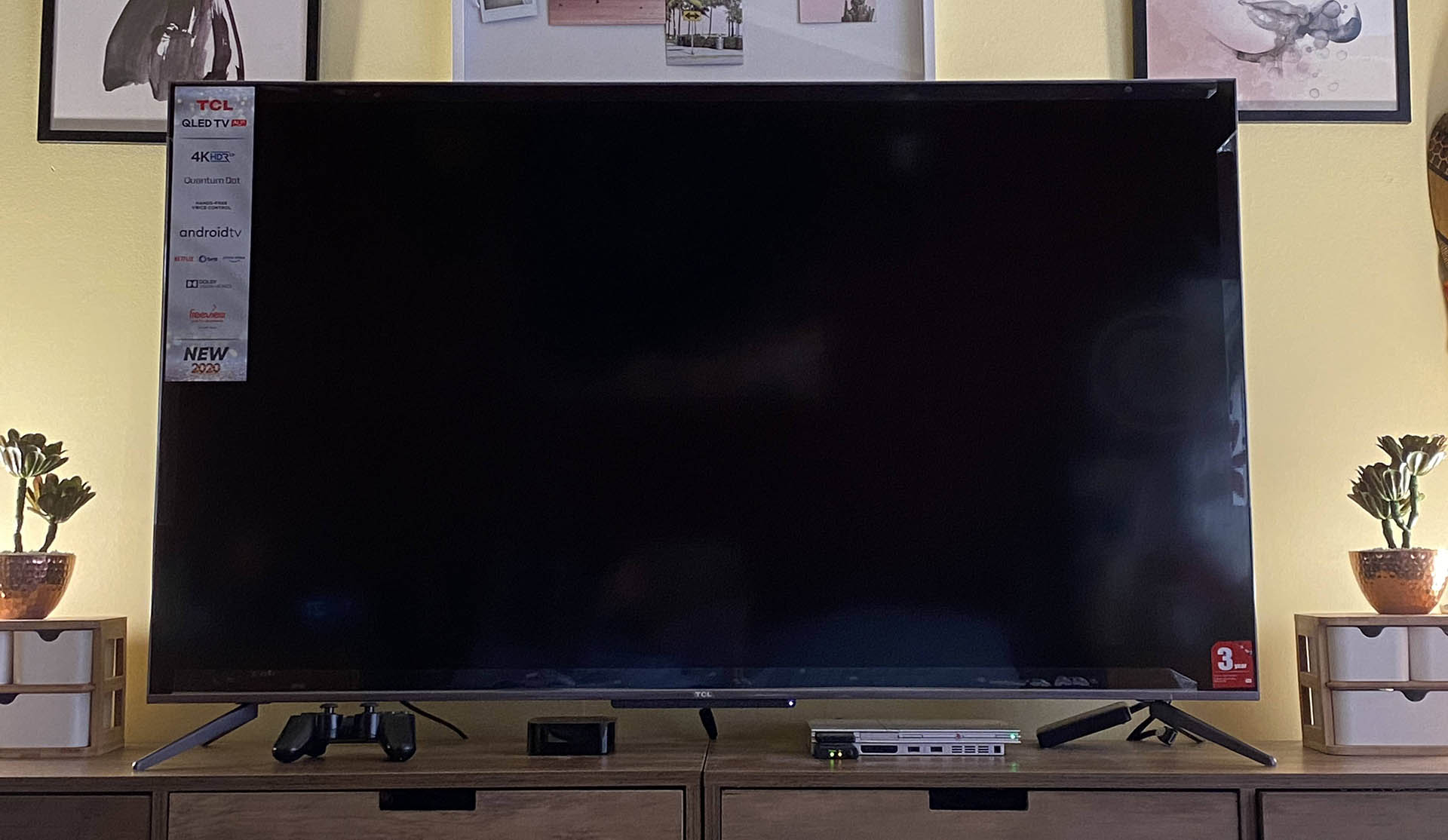 But it's not just glorious 4K (3840 x 2160) HDR that's on offer, the C715 Smart TV comes with Dolby Atmos builtin. There's even 16GB internal storage – to use if you want to place your own photos on as screensavers when the TV is idle, or record a TV program.
To add to this a small soundbar is also added to the C715 just under the Power indicator LED.
Sound is interesting though and from the default settings you may want to tweak it. Whether it was streaming media, playback via USB or just plain good ole TV via auto tune the background sound was louder than than spoken words.
There are differing sound modes on offer so having a play around with these, including customizing to your liking is going to set it right.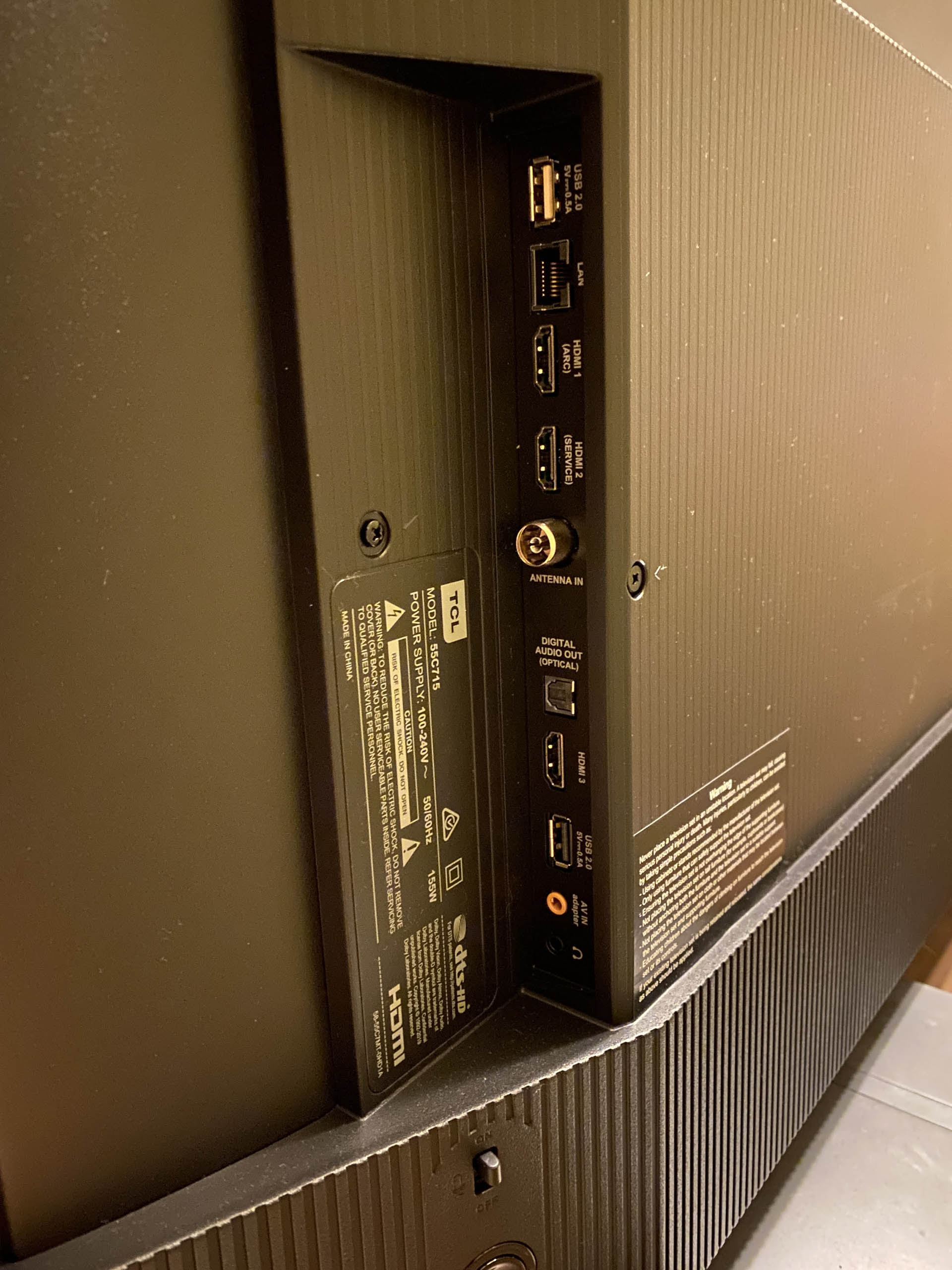 TCL give you everything and more in their C Series (there's also an 85 inch 8K model) at a lower than low pricing tier.
A total of three HDMI sockets are there but disappointingly only two USB. I assume that the thinking behind this is that the TCL C715 has all of the goods already there and most users are likely to stream and plug their external peripherals in via HDMI. Which is true.
Gaming – the C715 is made for it.
PlayStation 4 Pro games such as The Last of Us Part 2 and Ghost of Tsushima looked superb with rich colour and detail.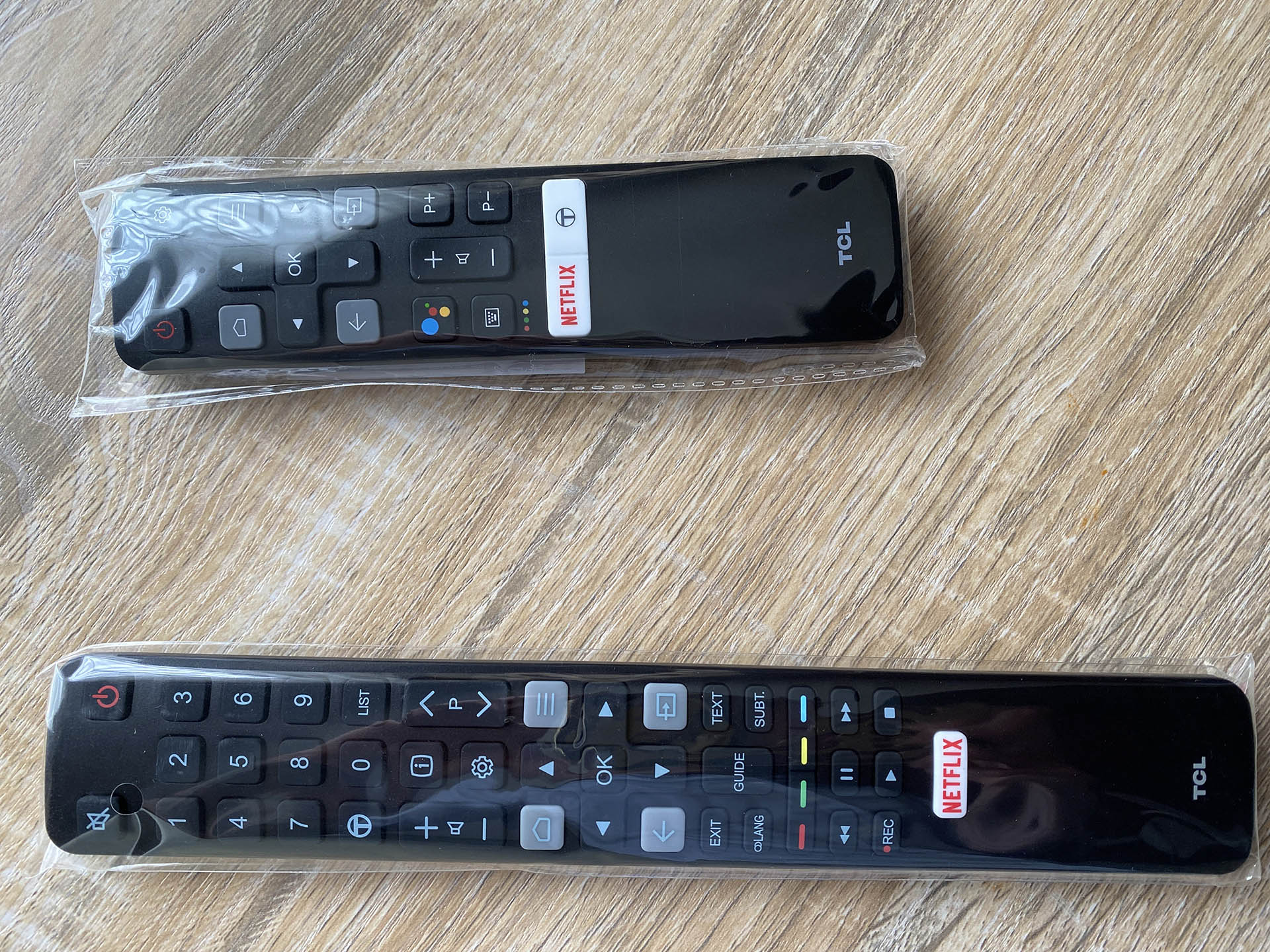 Xbox One X was just as beautiful – Gears 5 and Control have never looked so good. Even the Nintendo Switch looked and played amazingly on the large slim bezel screen.
The C715 is the ultimate gamers TV.
It comes with two remotes. A fully functional one and one that is voice activated (Google Assistant).
With all of the smarts of an Android device, integrating in to your home network seamlessly without breaking the bank. The C715 is the best example so far for a 4K TV that is not only smart in your home but also smart on your pocket.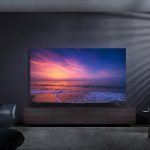 TCL C715 Series 4K Android Smart TV Review