When two, three or even four camera's just won't do.
Nokia, the great pioneers of the mobile phone have gone through varying stages throughout the 20 plus years, wowing us with the small form factor devices of the 3310 and 3315 age. Being the first to ever add MP3 playability in to their full keyboard 5510 and introducing us to one of the first mobile computing-like experience with their Symbian range.
Having had a brief fling with Microsoft and their mobile OS, Nokia embraced Android a couple of years back, and since the acquisition from ex-Nokia folk banded together forming HDM Global, they have bought the familiar touching hands back to the future.
Their latest flagship smart phone, the PureView boasts five cameras in a circular formation on the rear of the device. Nokia have always liked to be different and walk their own path – try out design and UX (User Experience) initiatives that others have never thought of.
The PureView is pure Android. No skinning, no bloatware and built with a mobile camera for the professionals.
Using Carl Zeiss lenses in its PureView camera array, the Pureview will snap richly detailed, full HDR that rivals some of the bigger players in the fierce mobile market.
Spec wise, the PureView is somewhat up there with the more pricier devices but is using last year's Snapdragon 845. Why this was added and not one of the more heftier ones now available I can't say, but it does keep the retail cost of the phone down for sure, and is more than enough grunt to keep your mobile photography going and going.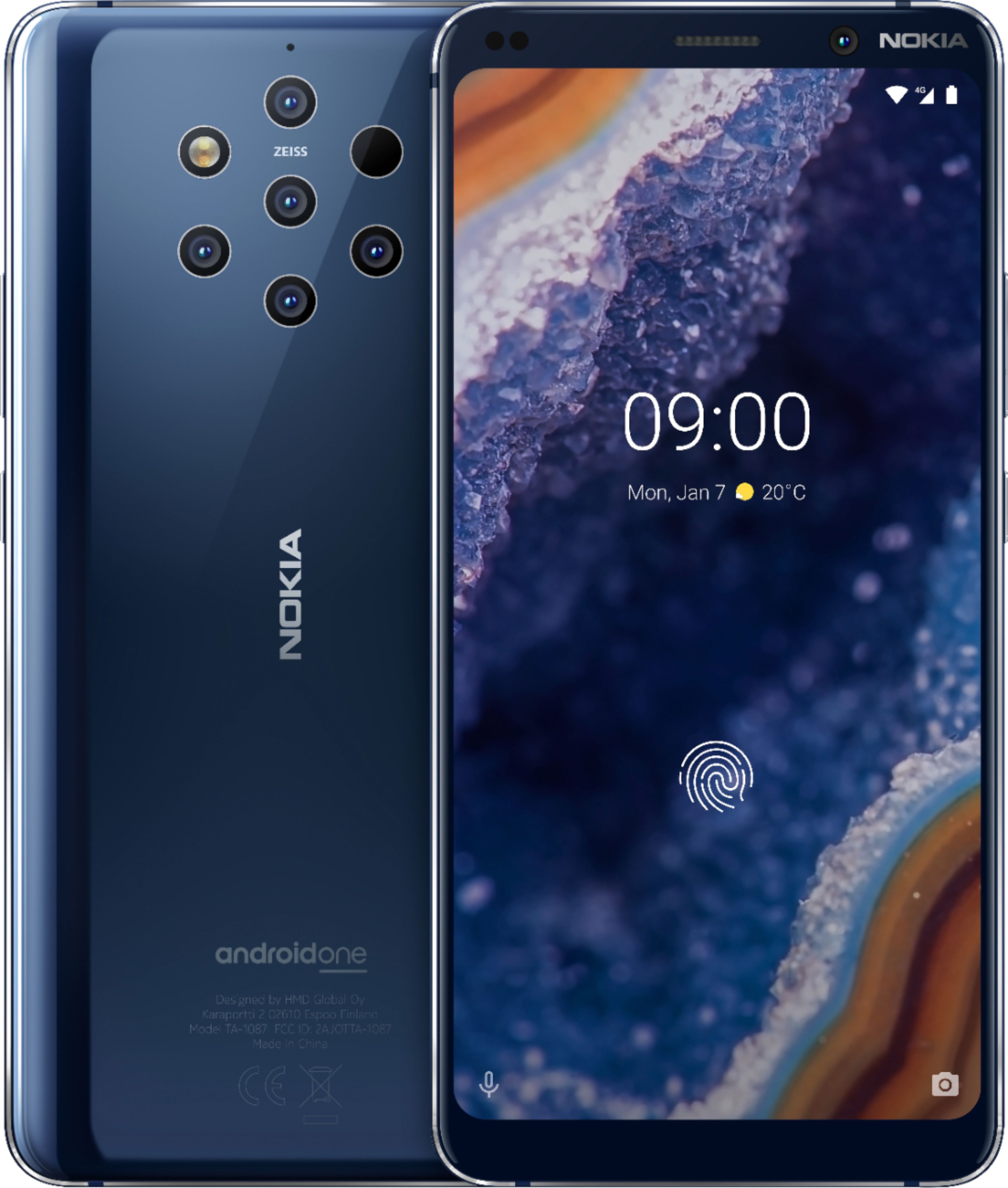 The processor is coupled with 6GB RAM and a 128Gb ROM (storage). These are on lower side of the current flagship spectrum – however I feel that Nokia gave all that you need in the PureView, as I have not experienced any choking, lag or otherwise.
A downer for me though (and the only negative) is that the storage is not expandable.
My take on the non storage expansion is that this is an Android One phone – Google want you to use cloud storage; Google Drive. Coupling the pure Android experience with a phone you do not need to add extra's to. Simplicity in use and built for the pro mobile photographer.
Nokia has excluded dual SIM functionality for New Zealand. The Nokia 9 PureView is both dust and water resistant.
The TOS (Time of Flight) rear camera array weighs in at 12MP per Zeiss lens (60MP combined) and the front one is at 20MP. This is an astounding Front Camera pixel count and one of the highest out there. Within the Front Camera placement is a 3D facial scanner, facial unlock is super instant. The under the glass finger print sensor takes a bit of patience at times though and does require a rather firm press to unlock.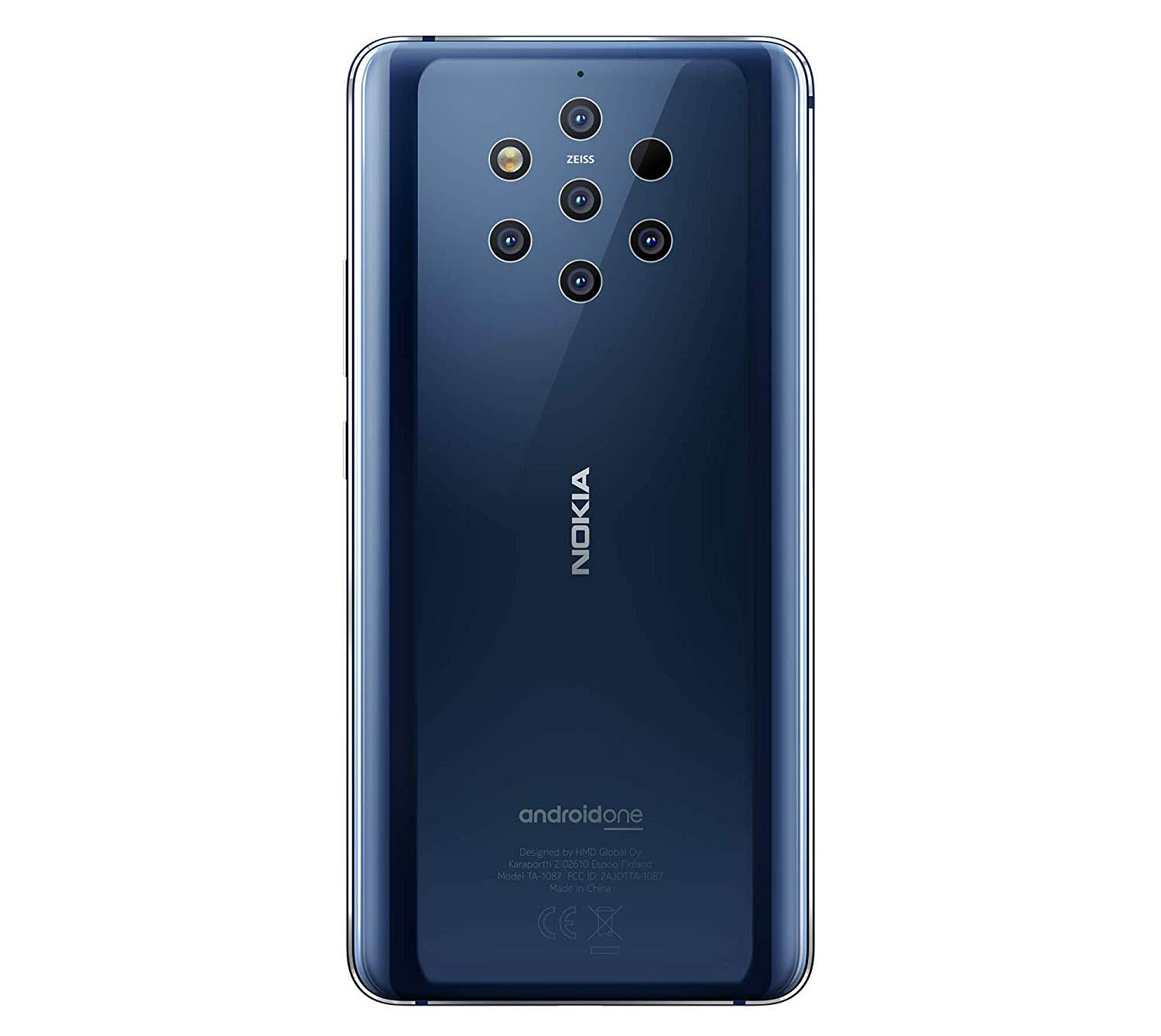 Nokia's PureView does not feature the current trend of an 'all-screen' or notch that was first championed by Apple on their iPhone X and then totally shrunk to a tear drop by Huawei, or removed completely by Samsung in their S10 and OPPO in the Find X.
With a FHD PureView display, the top and side bezels on the 5.99 inch phone are not too bad, giving an almost 80% screen-to-body ratio. The back of the PureView is a somewhat slippery metallic finished glass that does feature wireless charging (but not reverse charging though).
Having so many cameras on one device Nokia have done a marvelous design job keeping the lenses within the case and not protruding from the slimmed body. This is an achievement in itself.
There is no audio jack, you will need to use the supplied USB-C to 3.5mm adapter for any wired headphones. Interestingly (and oddly) Nokia included cabled earbuds in the box… with a 3.5mm pin.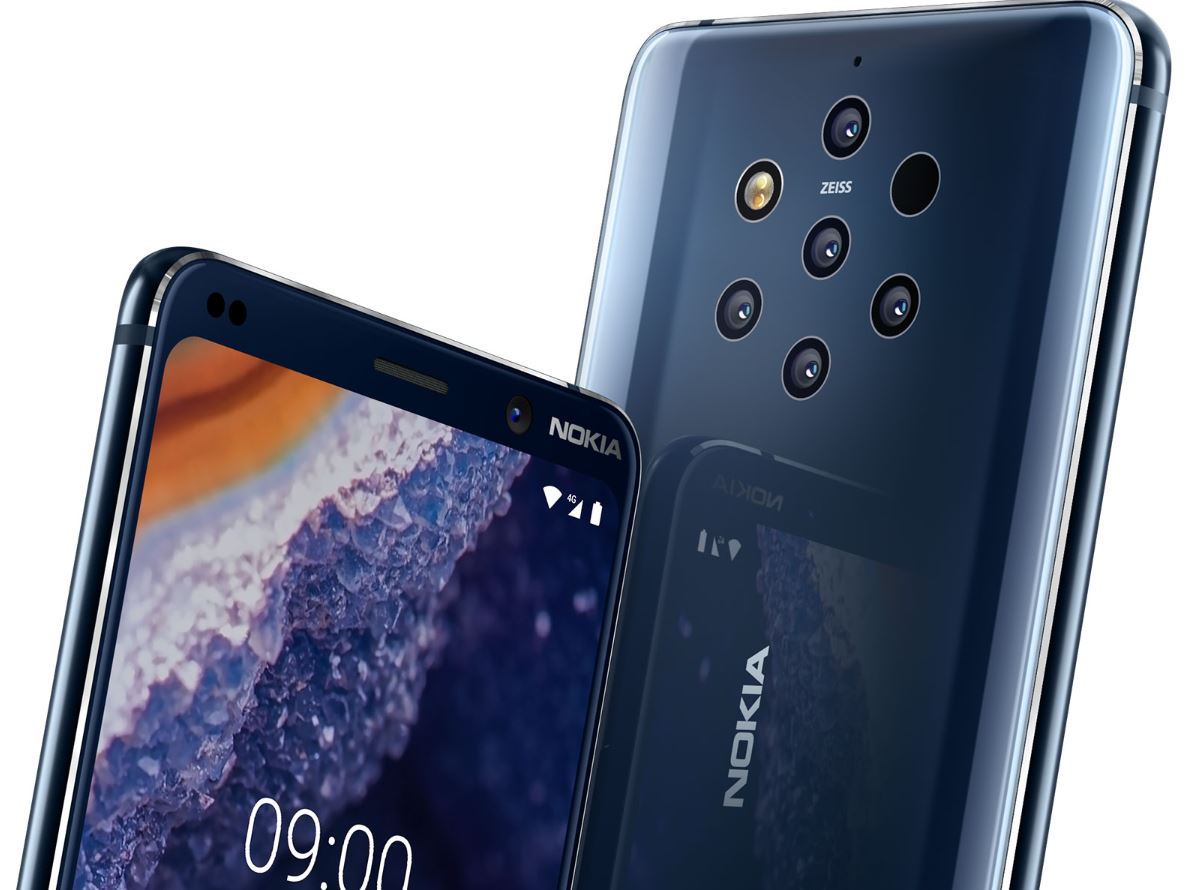 Being that PureView is built for mobile photography, users will notice a delay in processing their pics after taking a photo. The less than 1 second delay is the phone data crunching your high resolution HDR photo to an optimal and crucially detailed level.
There is a menu of differing modes such as Slow Motion, Bokeh, Monochrome, PIP, Panorama, Square and more, but the PureView does not do too well in low light without a flash.
Again, I believe that it is Nokia's full intention to keep it on point.
Now we get to the battery. Despite having a lower than most 3320 mAH it seems to be more than enough for the handset. Without the additional bloatware and reskins that we see in almost all Android smartphones, the Nokia 9 PureView purrs along for around a day and a half before screaming out for a charge.
The Nokia 9 PureView is absolutely unique. A one of a kind handset that fuses some of the tried and true with merging technology – all the while keeping it pure and simple to use.
Nokia 9 PureView (Android One) Smartphone Review
Device Details
Released: May (NZ) 2019
Device Name: Nokia 9 PureView
Chipset: Snapdragon 845
Memory: 6GB
Internal Storage: 128GB
Camera: F: 20MP. R: 12MP x 5 (60MP)
Price: $1049.00 (NZD)</p
Buy Now & Receive True Wireless Earbuds FREE (Limited time)