New Zealand consumers who demand the best now have access to the Huawei P10 and Huawei P10 Plus smartphones, which combine beautiful hardware with the latest advances in software. Available in striking colours and finishes, the Huawei handsets introduce new Leica front and back cameras with advanced portrait features to make every photo a cover shot.
The P10 and P10 Plus are the world's first smartphones to offer Te Reo Māori as a standardised language option, which will also be available on selected Huawei devices supplied new in New Zealand in the future.
"As culture and technology continue to intersect in every aspect of our world, we want to deliver new products and experiences that ultimately improve and enhance life," says Roson Luo,General Manager Consumer Business Group Huawei New Zealand. "The new Huawei P10 and Huawei P10 Plus weave together the exceptional imaging capabilities of Leica and our stand-out design and hardware innovations to bring users a powerful device experience."
The new devices are built around 5.1-inch (P10) and 5.5-inch screens. Powered by Android 7.0, the handsets are equipped with Huawei's EMUI User Interface, include larger batteries for extended operation and offer 64GB + 4GB RAM of memory.
Key Features
Leica Dual-Camera 2.0 for the Huawei P10 and Leica Dual-Camera 2.0 Pro Edition for the Huawei P10 Plus, featuring artistic portraits with precise 3D facial detection, dynamic illumination, portrait enhancements, natural bokeh effect (out of focus blur) and Huawei Hybrid Zoom.
The world's first Leica front camera with a new, brighter sensor and larger F/1.9 aperture (F1.8 for the Pro Edition) for outstanding self-portraits.
Trendy colours and design, including the industry's first Hyper Diamond-Cut metal finishing and colour variants created in the first cross-industry partnership with Pantone.
Kirin 960 processor, Huawei Ultra Memory and new EMUI 5.1 with industry-leading 4×4 LTE MIMO antenna system and 2×2 Wi-Fi MIMO antenna system for unparalleled performance.
With beautiful pictures, every time with P10-ography, recognising that discerning smartphone owners appreciate outstanding cameras, the P10 handsets establish new benchmarks for integrated photography. With a 20-megapixel monochrome sensor, a 12-megapixel RGB sensor and enhanced fusion algorithms, the P Series sets a new standard for technical and artistic photography on a smartphone.
Facial detection is the foundation of Huawei's dynamic illumination and portrait enhancement features. The P10 Series offer portrait features driven by precise 3D facial detection technology that leverages 190 detailed identification nodes for rapid, accurate feature recognition. A smart imaging algorithm automatically applies studio-like re-lighting and beautifying effects for radiant portraits.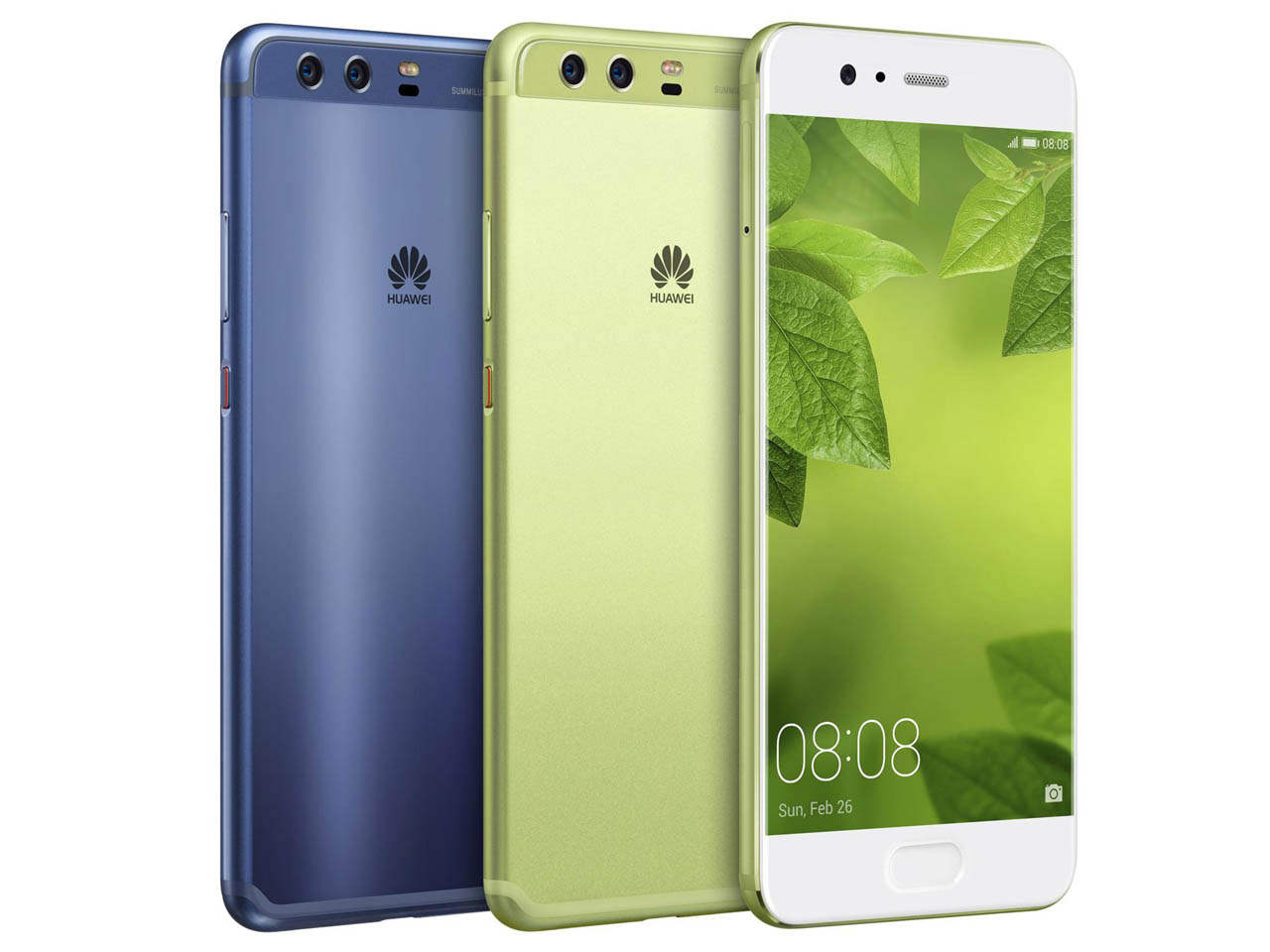 Using a depth-of-field algorithm, a natural bokeh effect creates sharper, clearer and more vivid colours in the foreground, while the background remains elegantly blurred. The effect is available in the RGB and monochrome modes, and can be refocused after the image is taken.
Portrait features are also available with the 8-megapixel front camera for exceptional selfies. The Huawei P10 and Huawei P10 Plus automatically detect when a user is taking a selfie; if the device detects a selfie with multiple people, it switches to wide-angle mode.
The Huawei P10 Plus features the Leica Dual-Camera 2.0 Pro Edition. This includes new Leica SUMMILUX-H lenses with a larger F/1.8 aperture and higher optical capability. These lenses capture sharp close-ups, quick actions shots and more light in low-light conditions.
The Huawei P Series handsets are beautifully designed masterpieces inside and out, and available in two unique colours. The result of a partnership with the world's foremost colour authority, Pantone Color Institute, Dazzling Blue and the Pantone Color of the Year 2017, Greenery, create a glow-effect finish.
Dazzling Blue and Dazzling Gold are available in an industry-first Hyper Diamond-Cut finish – a high quality crafted metal that offers a subtle reflective look and repels fingerprint marks, adding to the P10 Series' contemporary aesthetic. Both will be available to purchase in New Zealand alongside Prestige Gold and Graphite Black. Other colours in the range not currently available in New Zealand including Greenery, Rose Gold, and Mystic Silver with a sandblast finish, and Ceramic White in gloss finish.
The Huawei P10 is sleek and slim for a comfortable hold at 6.98mm, with the camera window is flush with the back of the device. Both its 5.1-inch and 5.5-inch models feature the latest Corning Gorilla 5 Glass protection and narrow bezel edges, while the Huawei P10 Plus has a 2K display for more detail.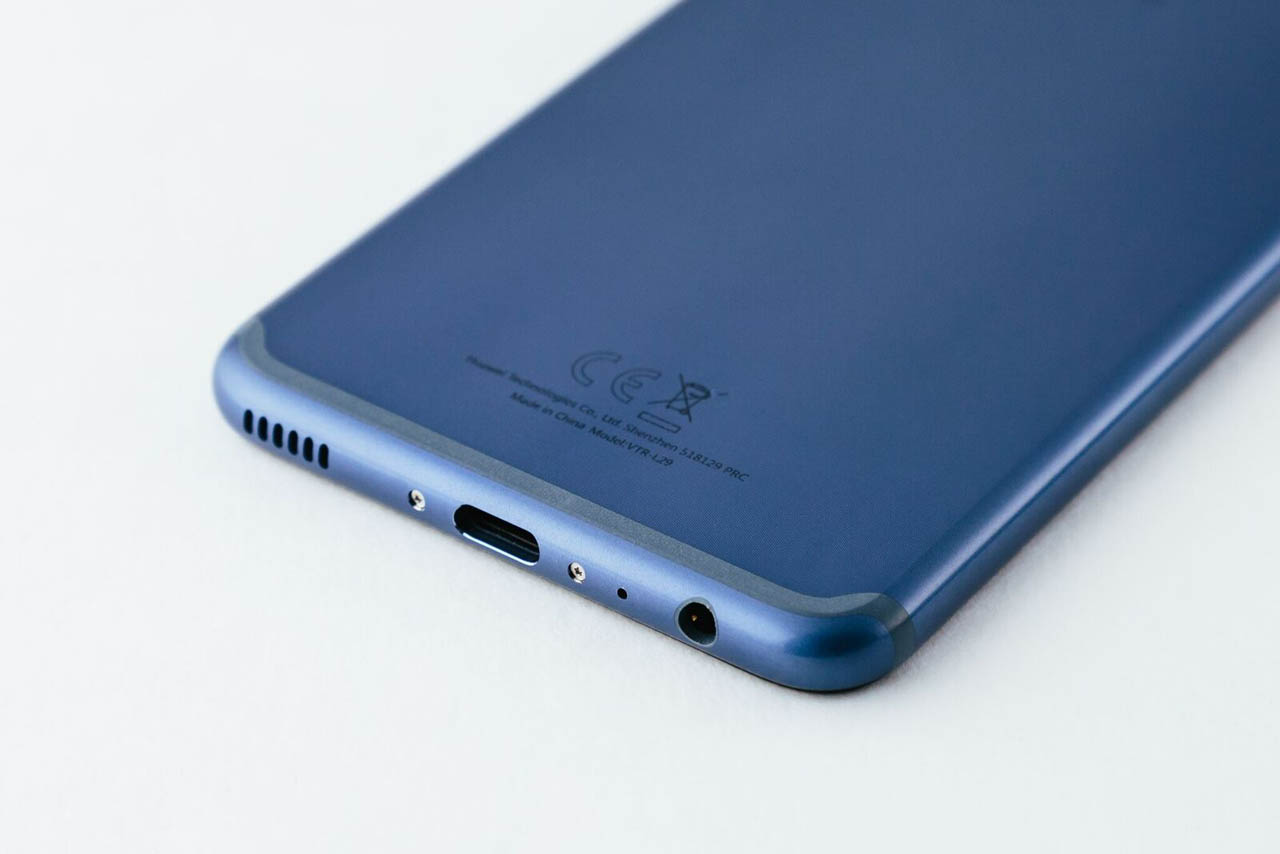 The fingerprint sensor replaces the navigation bar and is located on the front of the phone, under one continuous pane of glass, making the screen view bigger, with smart touch navigation gestures faster and more ergonomic.
The P Series is powered by a Kirin 960 System on a Chip (SoC), with optimised multicore performance and a GPU which delivers a 180 percent improvement in performance and a 40 percent increase in power efficiency over its predecessor.
Huawei's new user interface, EMUI 5.1, incorporates a machine learning algorithm to learn user behaviours and anticipate app usage; in tandem, Huawei Ultra Memory anticipates app usage and manages RAM, so most-used apps and services load faster and outperform in multitasking.
With 3,200 and 3,750 mAh batteries, the P10 and P10 Plus handsets support Huawei SuperCharge technology for low voltage, low temperature fast and safe charging.
With 4×4 MIMO (four physical antennas) and support for 4.5G networks, the handsets deliver faster, more stable connections even when the signal coverage weakens. Similarly, dual antenna 2X2 Wi-Fi MIMO delivers fast Wi-Fi coverage.
The Huawei P10 and P10 go on sale in New Zealand on Wednesday 12th of April 2017. The P10 is available from all major network providers and major electronics retailers, priced at NZD $999, and the P10 Plus is available from 2degrees, Vodafone and major electronics retailers, priced at NZD $1199.
All P10 and P10 Plus devices come with a three month, accidental breakage free screen replacement (T&Cs apply). Huawei also offers a free nation-wide pickup and delivery service to all customers.
Additionally all new devices from Huawei will support Te Reo (Maori) as a standard language feature for New Zealand consumers including the Huawei P10 Lite, also in store from Wednesday 12th of April 2017.
Help to Support Shane the Gamer
Everyone that works on StG is a volunteer. Keep StG Independent and (mostly) Advertising Free with a Donation
Thank You for being AWESOME