Samsung make the smart TV even smarter.
Their highly prized (and priced) Q Series of QLED teles are the absolute focus point of anyone's living room or games room.
Varying in size from 55 inch through to 98 the new sleek and thin massive screens come with something that currently others do not – 8K upscaling.
Sure, there is not alot of 8K content available yet, 4K being the maximum standard, but this is where the A.I. smarts of the 2019 Q Series come in to play.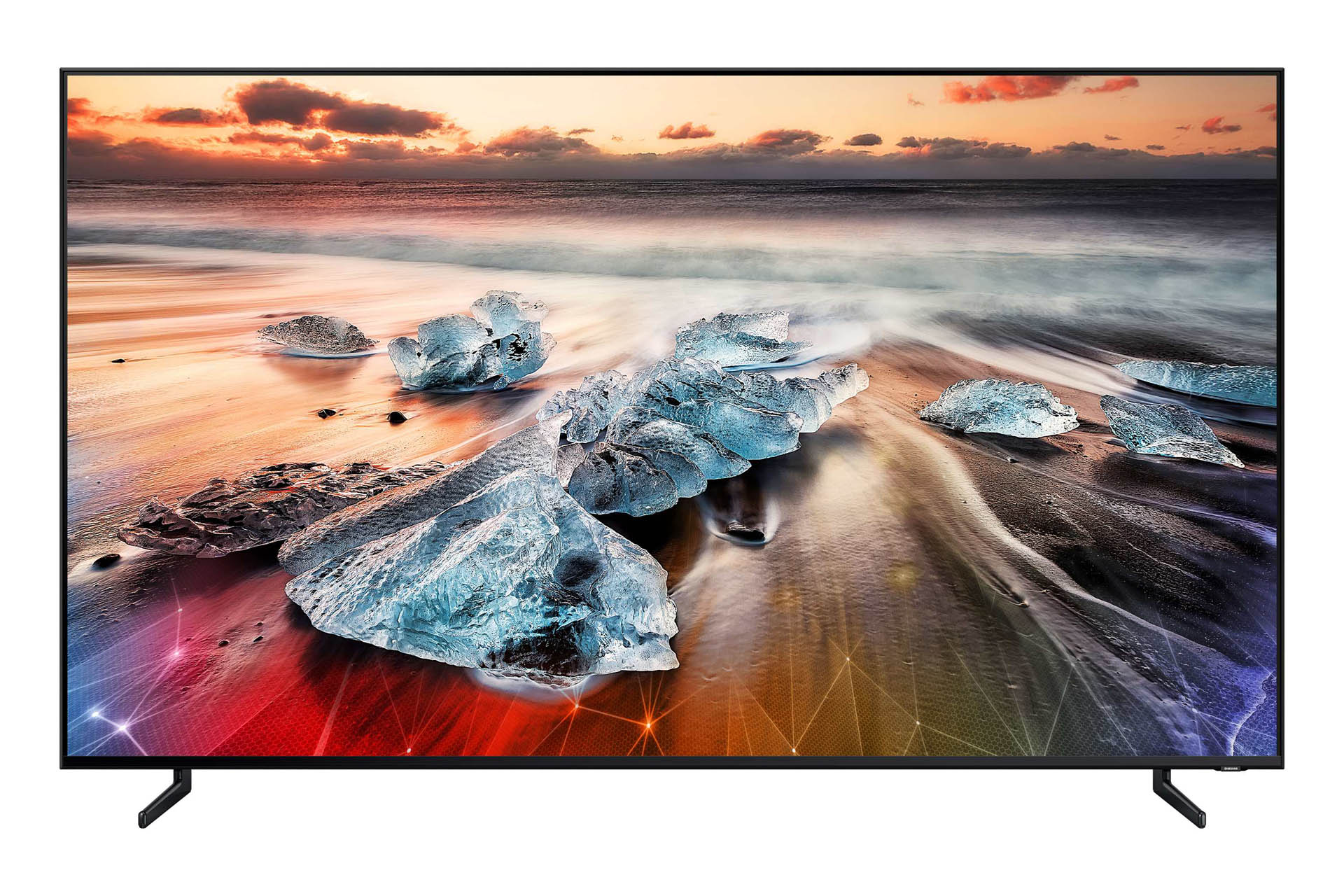 To the best of it's ability it will up the resolution of content – providing it is FHD or higher – and bam your visionary senses with a viewing experience better than the cinema.
STG was sent a 75 inch Q900R model to try out for a couple of weeks, and it was put through many gaming sessions aswell as 4K Bluray viewing marathons.
4K will scale up to 8K, generally, the TV will do this for you automatically, without the need to fiddle about with any settings.
An oldie but a goodie, Avatar in 4K burst out of the screen with rich colours, full life-like detail immersing me all over again in a film that I think I had seen, now, for the 20th time.
I was curious to see how this beautiful monster of a screen would perform with something less eye-popping.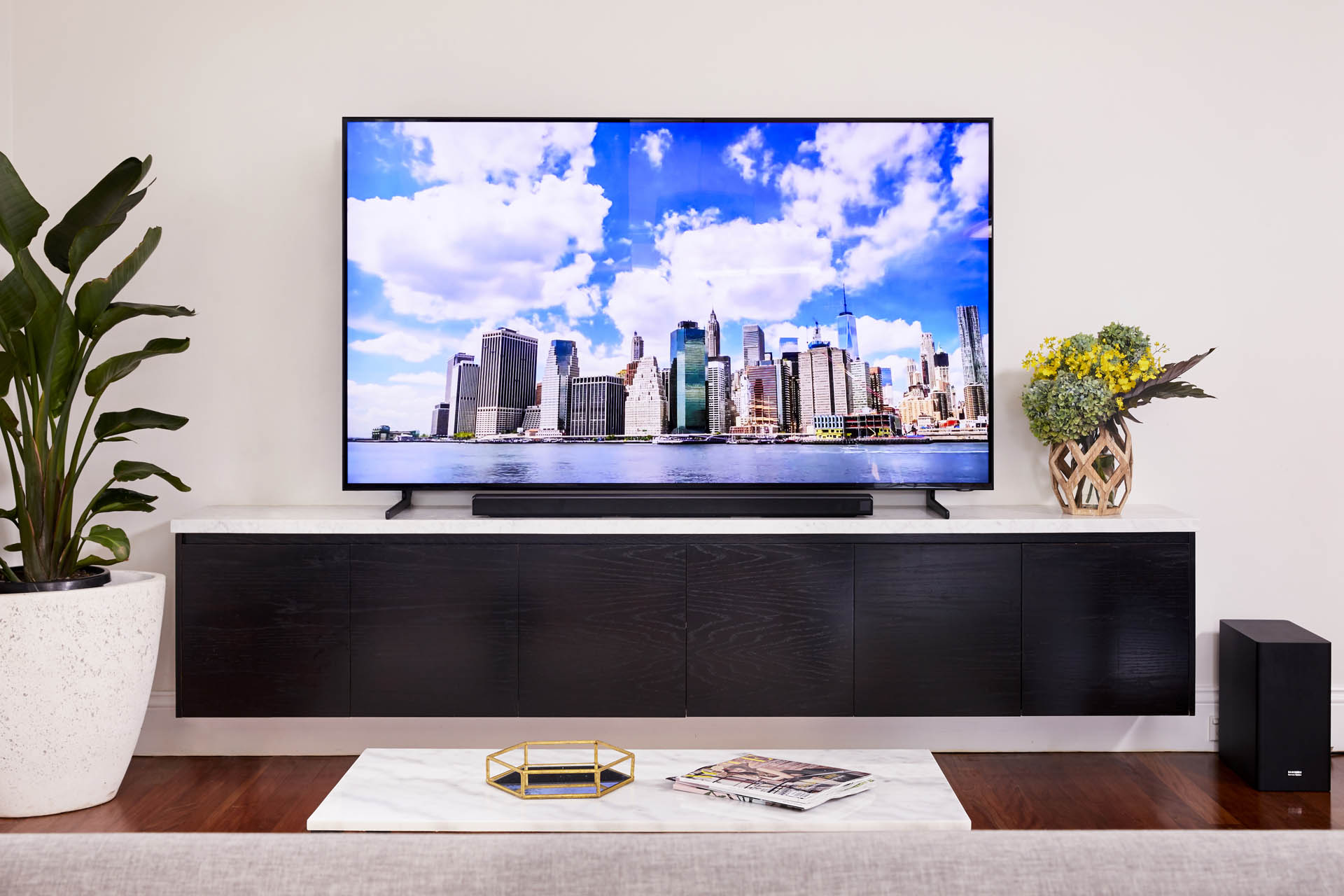 Watching older films on standard DVD did suffer a bit of a blur and pixelation at points as the Q900R aimed to produce the best visual experience, I expected this, as this can also occur on a standard FHD screen aswell.
Terrestrial Channels all displayed well, and of course streaming media, such as Netflix, Lightbox and Neon were flawless.
Gaming – well… wow!
Xbox One performed best as the powerful beast of a console embraced the Q900R's upscaling A.I. and like bread and warm melted butter the two synchronised to 8K gloriousness. The PS4 Pro also did well as the TV upscaled from 4K.
If you are seriously in to high fidelity video gaming I can't recommend the Q900R enough.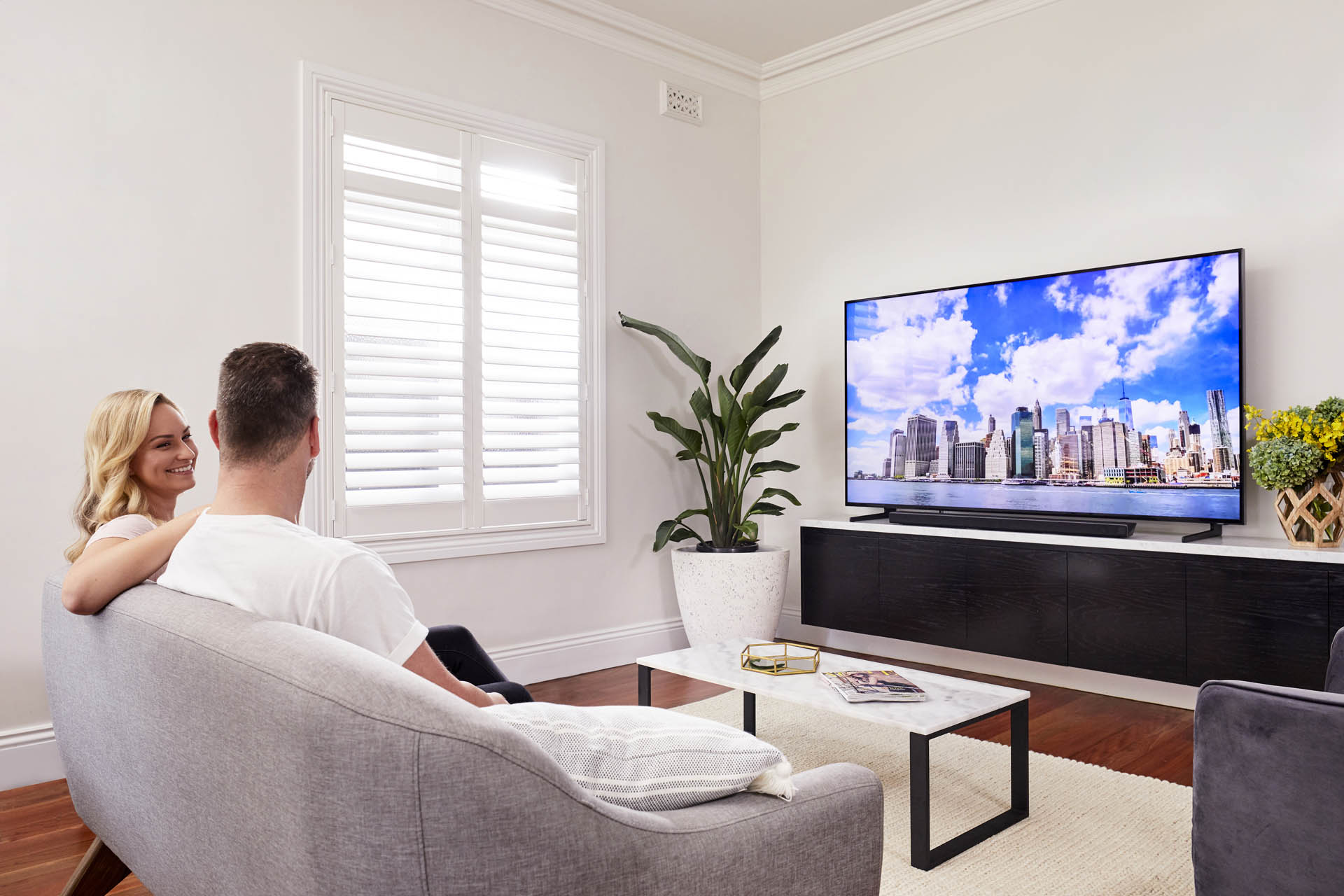 Most of us, if not all, have a smart TV of some variant, so the smart features of the QLED Series are a familiar walk in the park with your usual Apps at the ready.
As I experienced with The Frame a year or so back, the Q900R comes with a no fuss smart remote. With a dedicated Netflix button, the smart remote is small and to the point with minimal buttons. Enough for what you need.
Or don't push buttons at all and use Voice Commands as with Android based TV's. This had varying results but worked eight out of ten times.
The QLED Series has also continued the trend of a one 'invisible' cable affair.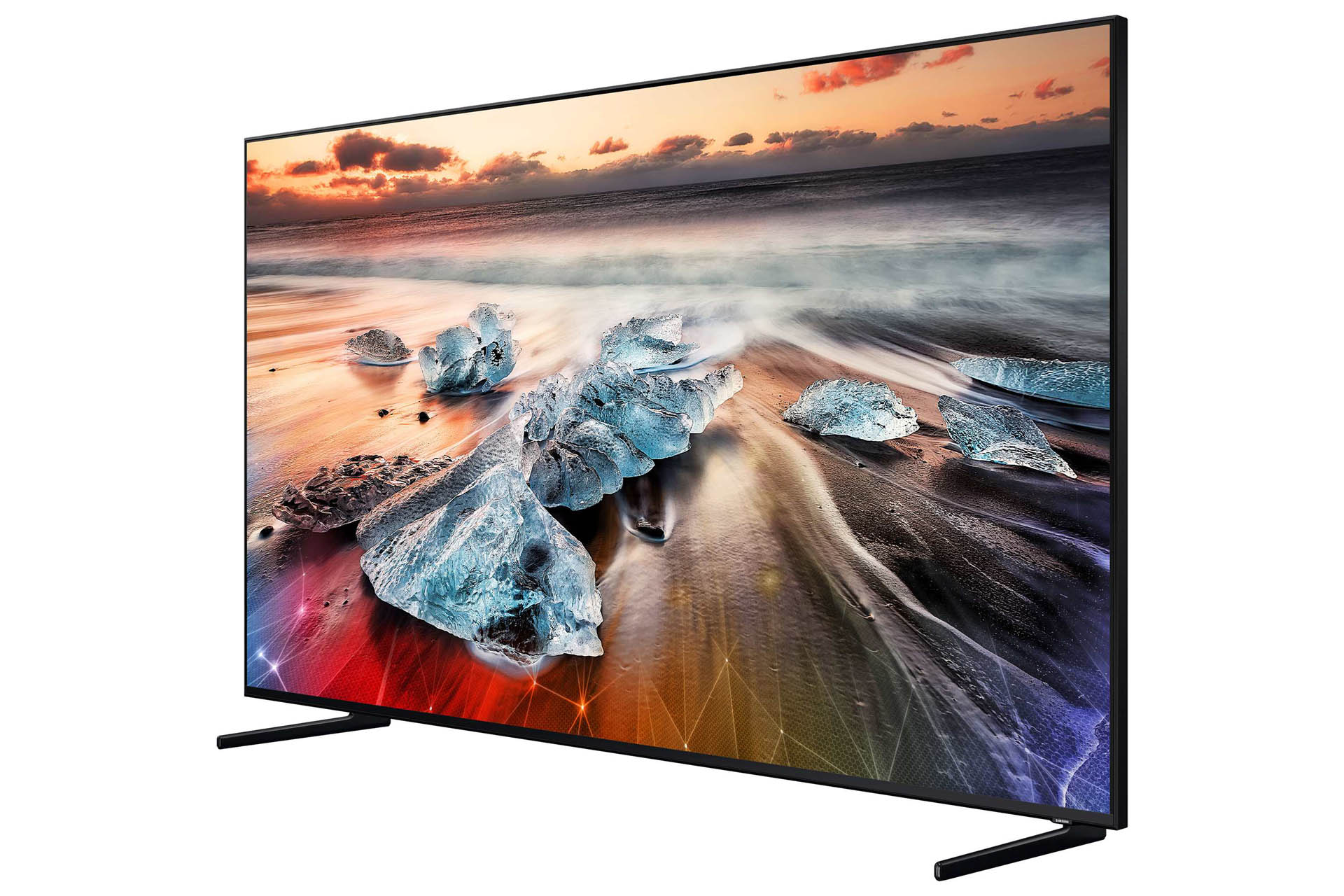 The almost translucent and extremely lengthy cord runs from the TV to a connector box – a very weighty connector box at that.
The connector, which I call the Hub has all of your external ports on it. DTV and aerial, x4 HDMI's, x4 USB, optical audio output and more.
Having this hub makes connecting everything up sooooooo much easier. There's always one device in your home entertainment arsenal that is equipped with a too shorter cord.
Being that this hub does not need to be anywhere directly in the vicinity of the screen, your Q900R can be placed anywhere and the hub, pretty much anywhere aswell.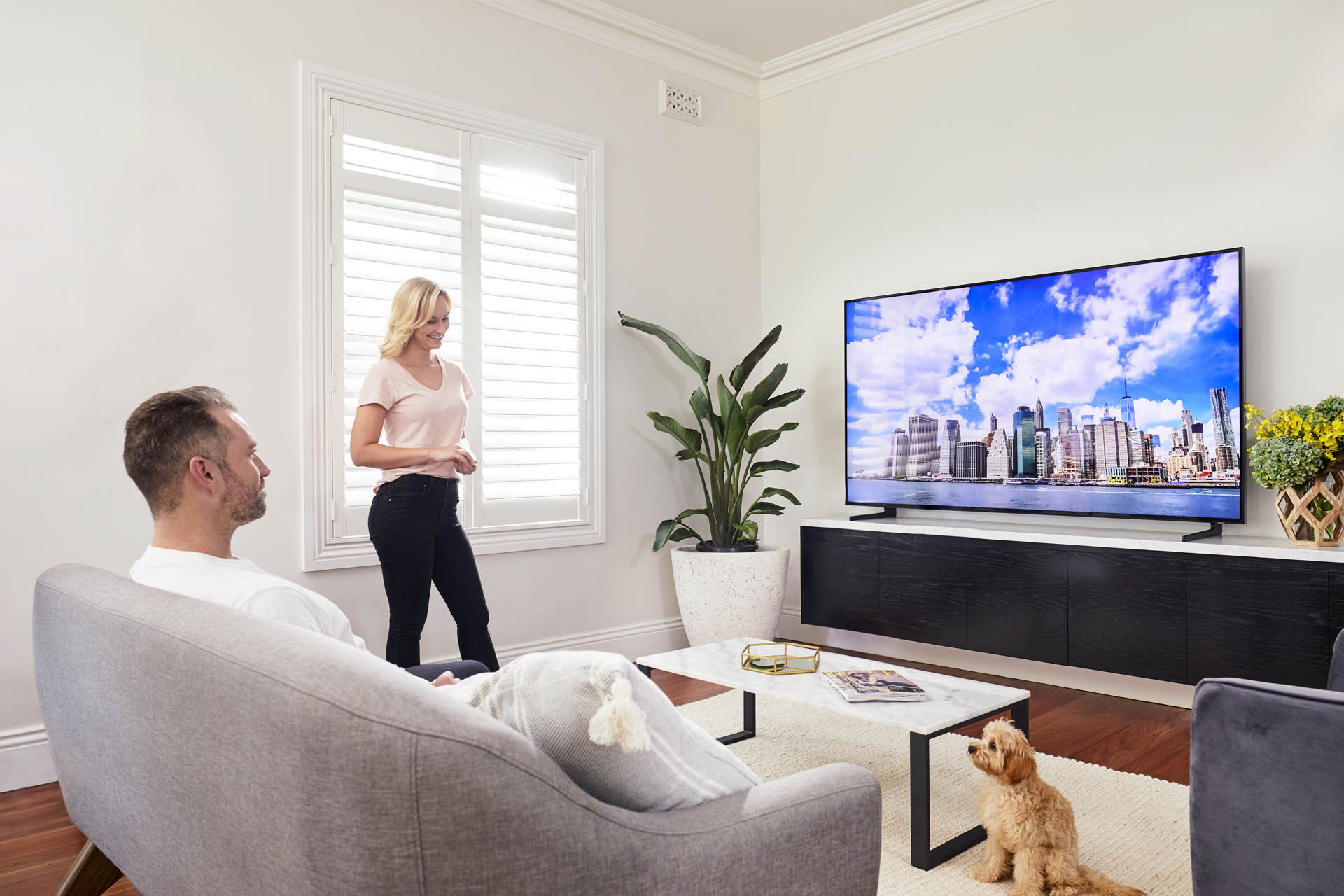 The Q900R is heavy. Really heavy. Not surprising when you think about the girth of the screen – still you can absolutely wall mount it. The screen does come with a stand, two legs that clip and screw in to the lower end of the unit. The legs or stands are designed to have a minimal footprint – but the trade off is that they can come a wee bit loose.
If you wall mount the Q900R the legs can tuck in to the back of the TV so you always know where they are in the event that you decide to stand it up at a later point.
The 2019 QLED Series are premium TV's and do come at a premium price – I liken them to the Maserati of the television product line.
Pricing aside, the Q900R is one TV I would seriously invest in. If you are in to your IoT (Internet of Things) your QLED unit will connect up real easy and can of course be controlled by 'Smart Things' on a Samsung phone.
An amazing unit with true upscaling technology and no expense spared on the smarts and picture quality that betters any cinema, home entertainment experience yet.
[rns_reactions]
Samsung Q900R Smart TV Review