When is a TV a work of Art? When it's The Frame.
Yup, the always innovating Samsung have taken a 4K HDR wall mountable television and made it something of an art piece.
Samsung provided STG with a 55 inch model to take for a test drive.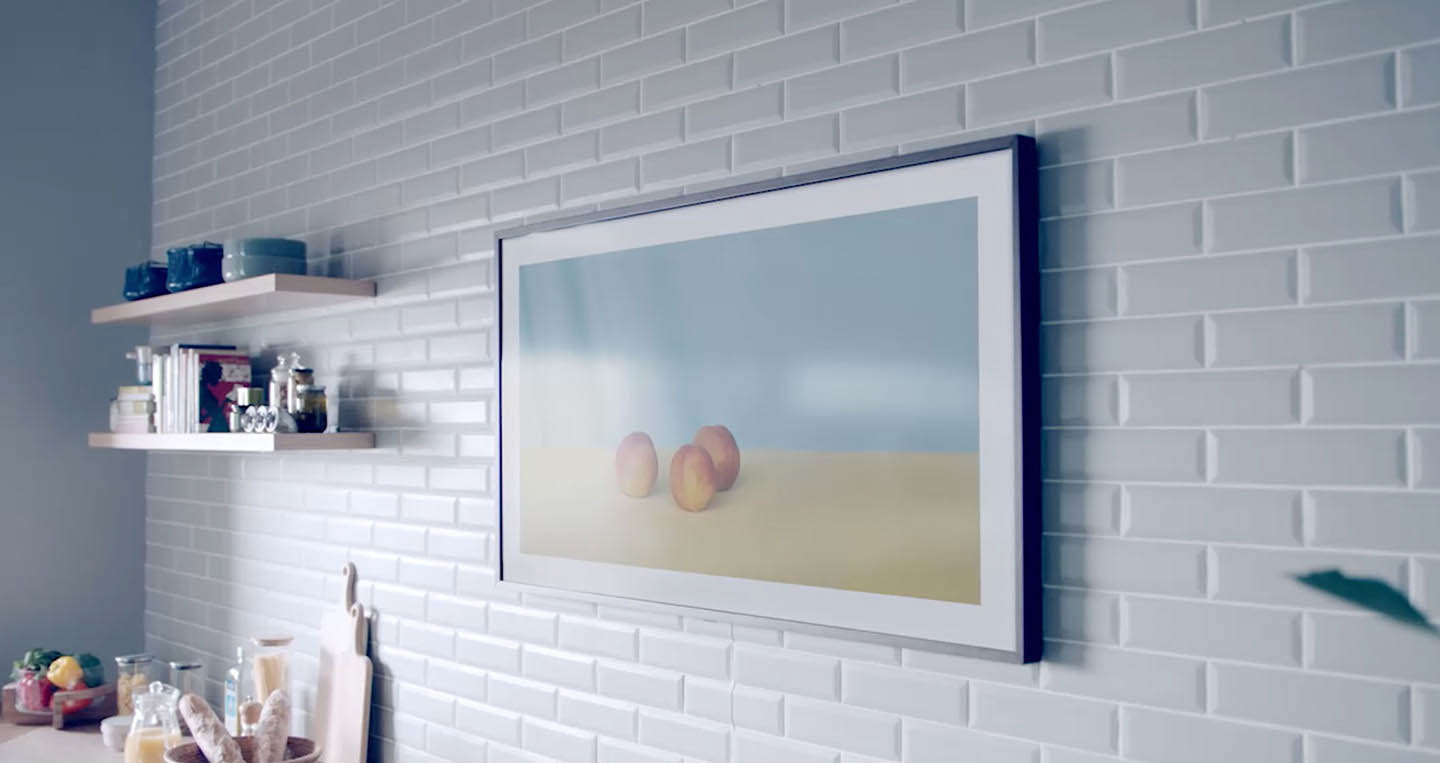 Coming in two size varieties of 55 inch and 65 inch The Frame is designed to blend in with your home decor by way of being able to swap out the the TV's border (frame) to the likes of a picture frame. There are a few colour options available, Charcoal Black comes with the TV but you can also get Walnut, Beige wood and White.
This means that you can place the unit on the wall next to a collection of your loved ones and cherished moments, without having the TV look obtrusive and make it blend in perfectly. A wall mount kit is included. If you want to be different or do not have the capability of wall mounting you can purchase an easel stand – which as you can imagine, makes The Frame really look like a highly values artwork.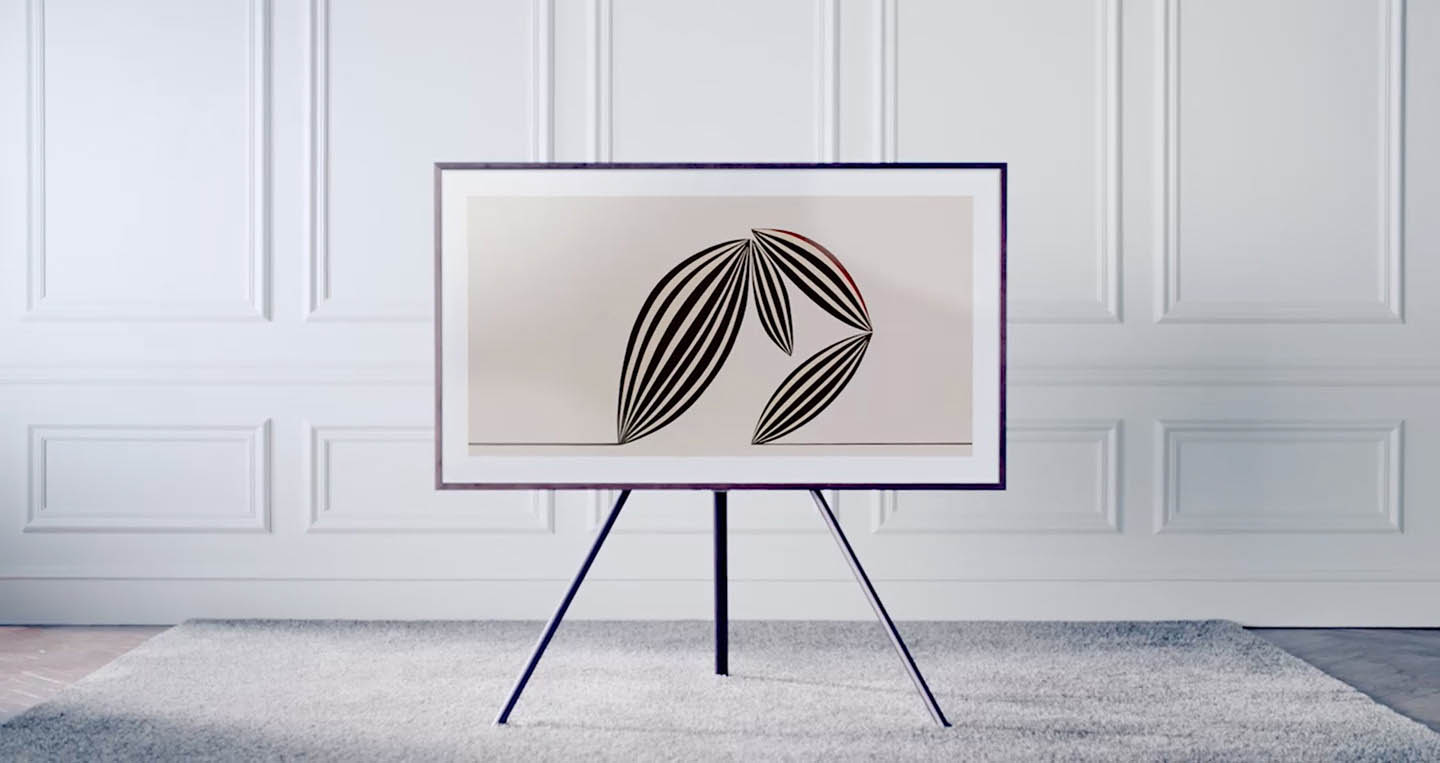 When the TV is not in use you can have an Art Mode, where the environmental light adjusting TV will display a single or a succession of works of Art on the screen. Alternatively you can add your own digital memories and have these display instead. There is a motion sensor too, the TV will turn itself off if there is no activity in the room (when in Art Mode) and turn back on when someone enters the room.
The Frame comes with a small collection of builtin artworks (around three or four) with more downloadable.
As a TV however, it ticks all boxes and then some.
Being 4K HDR means that is simply superb for watching high resolution television channels, movies and of course game playing. To give the 4K HDR, (4K HDR Pro, 4K Color Drive Extreme) we tested a couple of Blurays, then moved on to Xbox One S and PlayStation 4 Pro. As you can imagine games looked visually astounding. Even though the Bluray films were meant to be 4K, they were a little pixelated in parts on the 3,840 x 2,160 -2160p vivid screen.

To retain it's under-cover look, The Frame comes with a connector box and an almost invisible connector cable.
The TV itself does not have any HDMI, USB or similar connections actually on the device. There is only power and the connector cable socket at the rear of the set.
This is where the connector box comes in. This can be placed away from the The Frame, say, on a nearby book shelf or similar up to a whopping 49 feet away and it is here that you will find two USB 3.0 sockets, four HDMI, your standard aerial connector aswell as Satellite and Optical Audio outputs.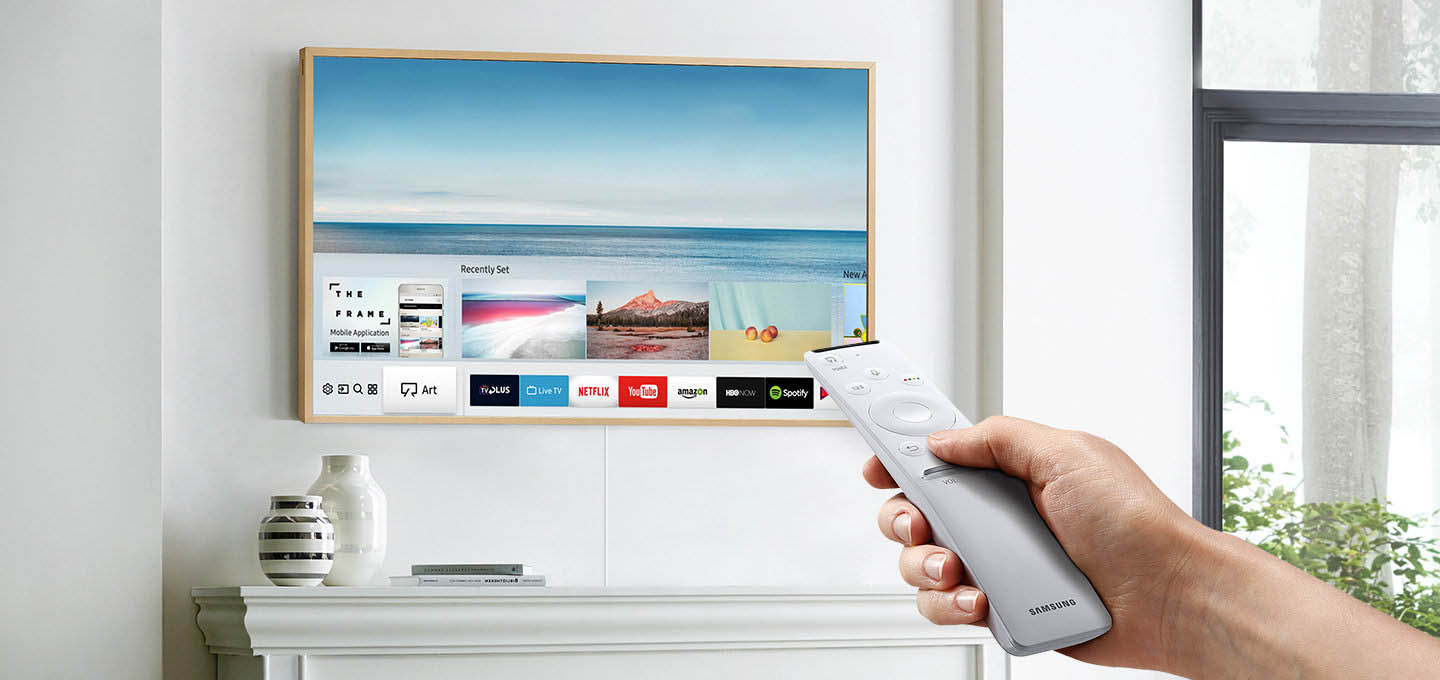 The remote is super simple to use. It is bluetooth connected and minimalistic – yet it has every function you need. On screen you will have your Channel Choices within the Smart TV menu's such as Freeview, Neon, Lightbox, Netflix and more. The Samsung Hub also offers up differing Apps to enhance your viewing experience.
If you have a Samsung smartphone then the days of spending hours looking for the remote are over. Once you download the required App(s) and sync to your TV your smartphone becomes the remote. Smart.
For the 55 inch unit that we tested you are looking at around $4K (NZD). The 65 inch model comes in at around $6K (NZD).
The Frame is absolutely the invisible television that any discerning home (and those with the budget) shouldn't pass up on.
Samsung's 'The Frame' TV Review