Samsung has announced its all-new portable screen and entertainment device, The Freestyle, will arrive on New Zealand shores this Friday, 15 July 2022.
The Freestyle, which sold out its pre-order sales, offers flexibility to deliver optimal viewing and entertainment for customers.
Popular among Gen Zs and Millennials, The Freestyle is a projector with 2022 UI and Smart TV apps built in, along with exclusive Ambient Mode all rolled into one powerful product. At only 830 grams, this lightweight and portable device allows Kiwis to change any space into a screen with ease and is able to travel wherever they go.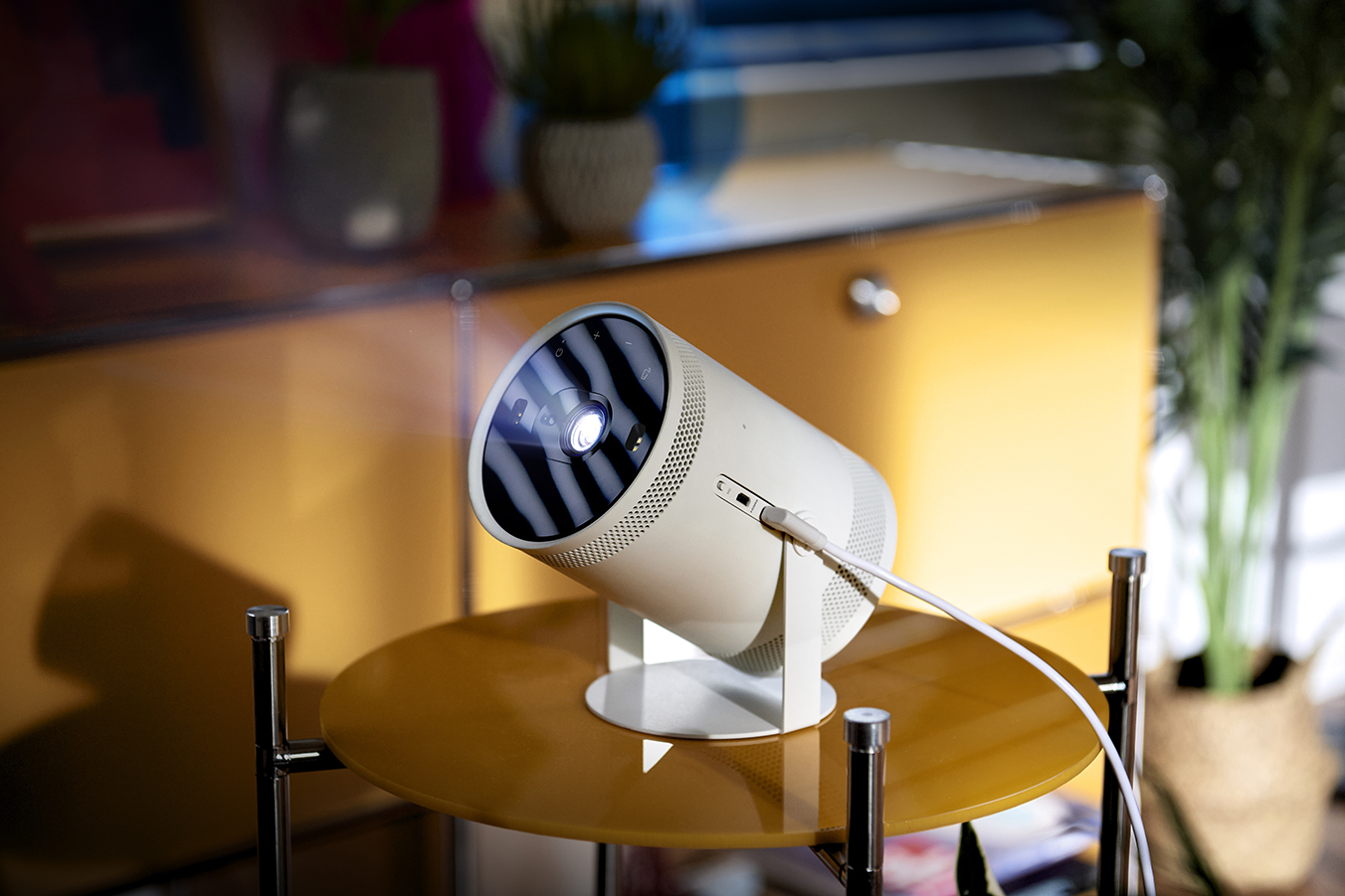 "The Freestyle is a all-new projector that provides the ultimate versatility and flexibility to meet the changing lifestyles of Kiwi customers," said Jens Anders, Vice President Mobile & Consumer Electronics Sales at Samsung New Zealand. "Without the limitation in space and form factor, The Freestyle can be used in any way consumers prefer, whether it's outdoors at your typical Kiwi backyard barbeque, a movie night indoors with family or friends, or those enjoying city living looking to save space without sacrificing their entertainment. Even Kiwi campers can bring The Freestyle along on any adventure to watch films, listen to music or use the ambient lighting under the stars."
Unlike conventional boxy projectors, The Freestyle's versatile cradle allows rotation of up to 180 degrees, enabling consumers to show high-quality video anywhere – tables, floors, walls or even ceilings – no separate screen required.
The Freestyle can be powered via the included Type C Wall charger, as well as the option to be powered by a compatible battery bank. A dedicated Battery Base will be available as an accessory later on. It also has all the built in entertainment apps customers would enjoy from a Smart TV, making this the perfect projector companion for consumers who enjoy life on the move.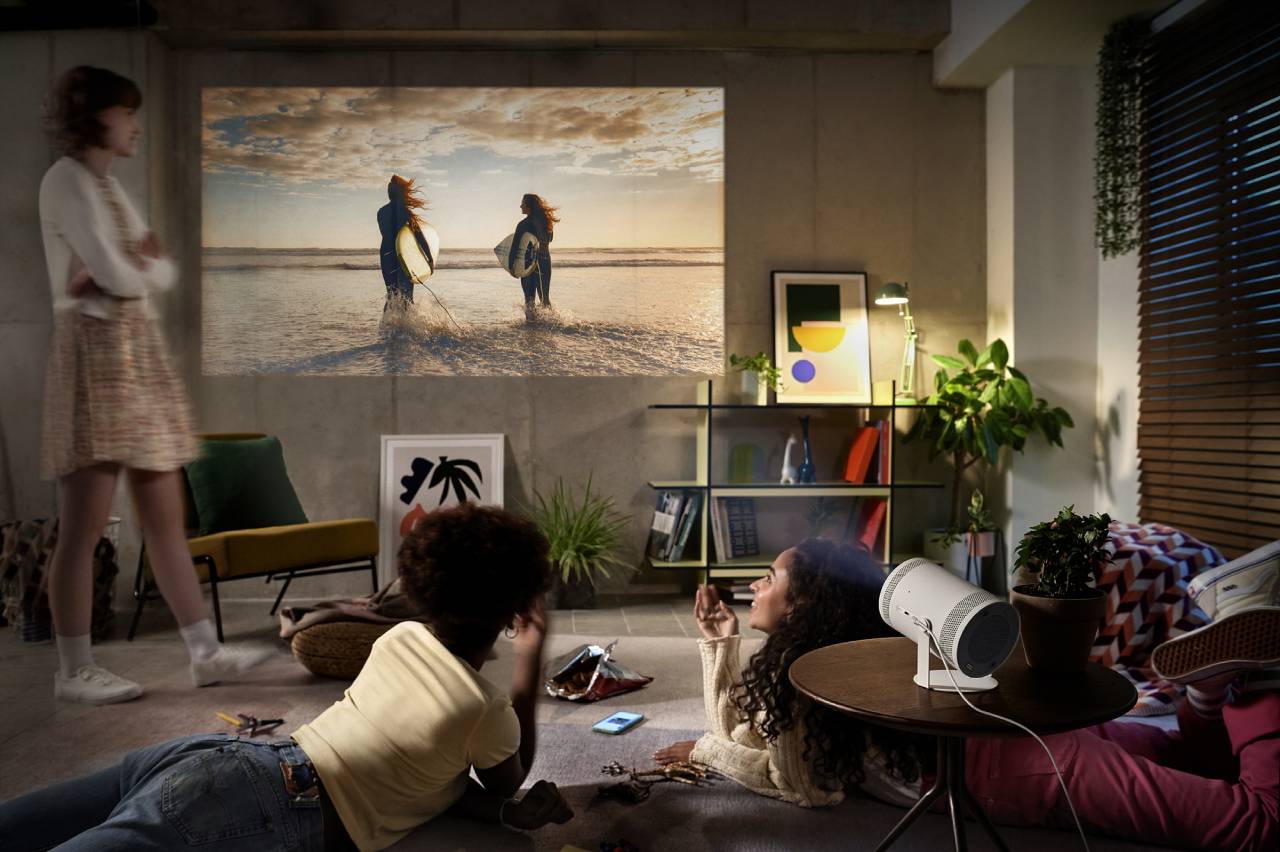 Equipped with full auto keystone and auto levelling features, enabled by industry-leading technology, the features allow the device to automatically adjust its screen to any surface at any angle, providing a perfectly proportional image every time. Additionally, the auto focus feature allows The Freestyle to display a crystal clear image up to 100 inches in size.
Music lovers will be pleasantly surprised by the dual passive radiator which enables a clean and deeper bass without distortion, and its 360-degree sound radiation allows film fans to enjoy a cinema-quality sound experience no matter where they are.
For powering it up, The Freestyle is compatible with external batteries that support USB-PD and 50W / 20V output or above, so users can take it with them anywhere, whether they are on the move, on a camping trip, and more.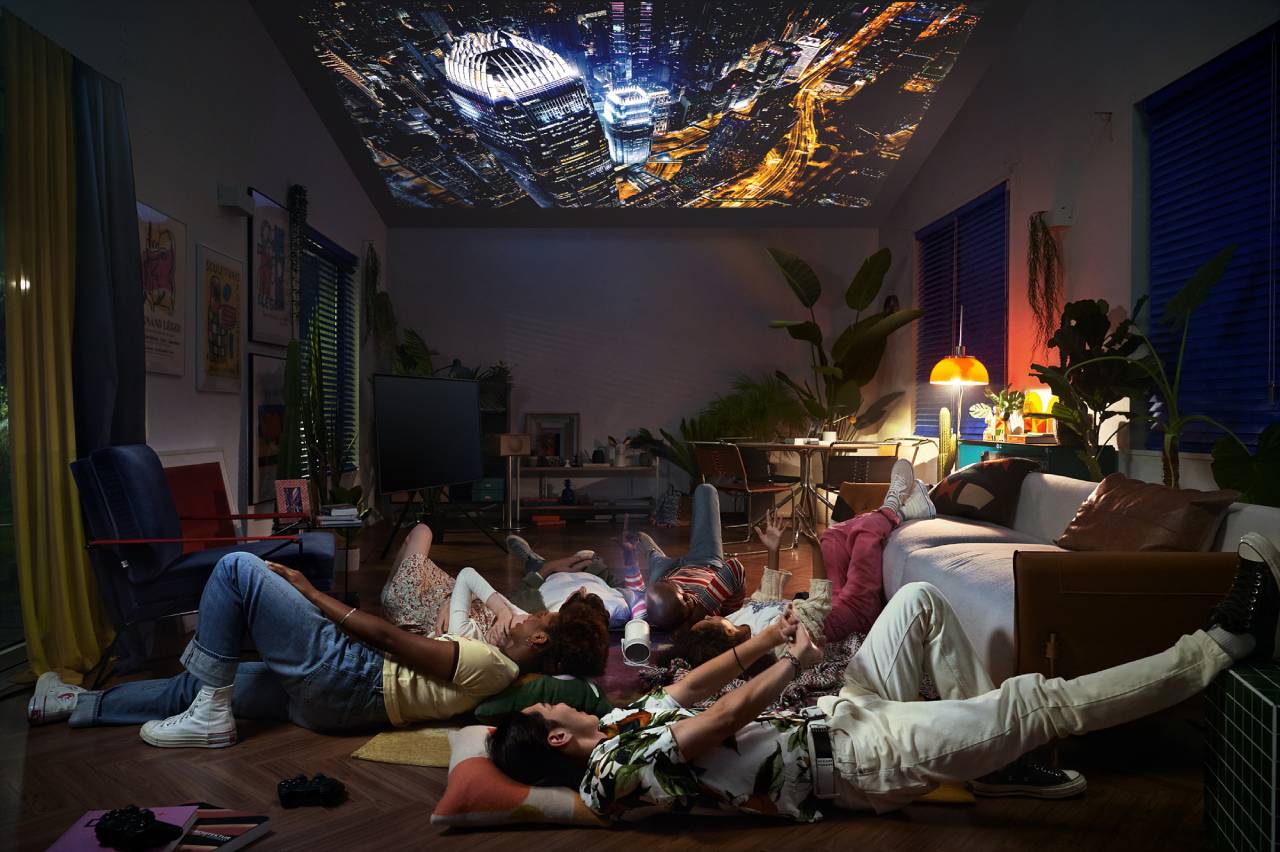 When it is not used as a projector to stream content, The Freestyle also provides mood lighting effects thanks to its ambient mode and translucent lens cap.
In addition, The Freestyle's Music Wall feature analyses the music to pair visual effects that can be projected on the wall or the ceiling. Those short on space at home can use The Freestyle for their home entertainment, as the device offers all the Smart TV features available on Samsung Smart TVs, with built-in streaming services and mirroring and casting features compatible with both Android and iOS mobile devices.
The Freestyle is available in white colour variant only within New Zealand.
Be a supporter of STG