Tablet to laptop, the new Logitech Combo Touch brings out the ultimate functionality of your Series 5 iPad, all the while protecting it.
Logitech, known for their PC peripherals and gaming gear (Logitech G) have stepped in to the Apple market with their just released Combo Touch (also officially approved by Apple).
A hard wearing yet soft fabric iPad case for Series 5 ,11 and 12.9 inch models, with detachable keyboard.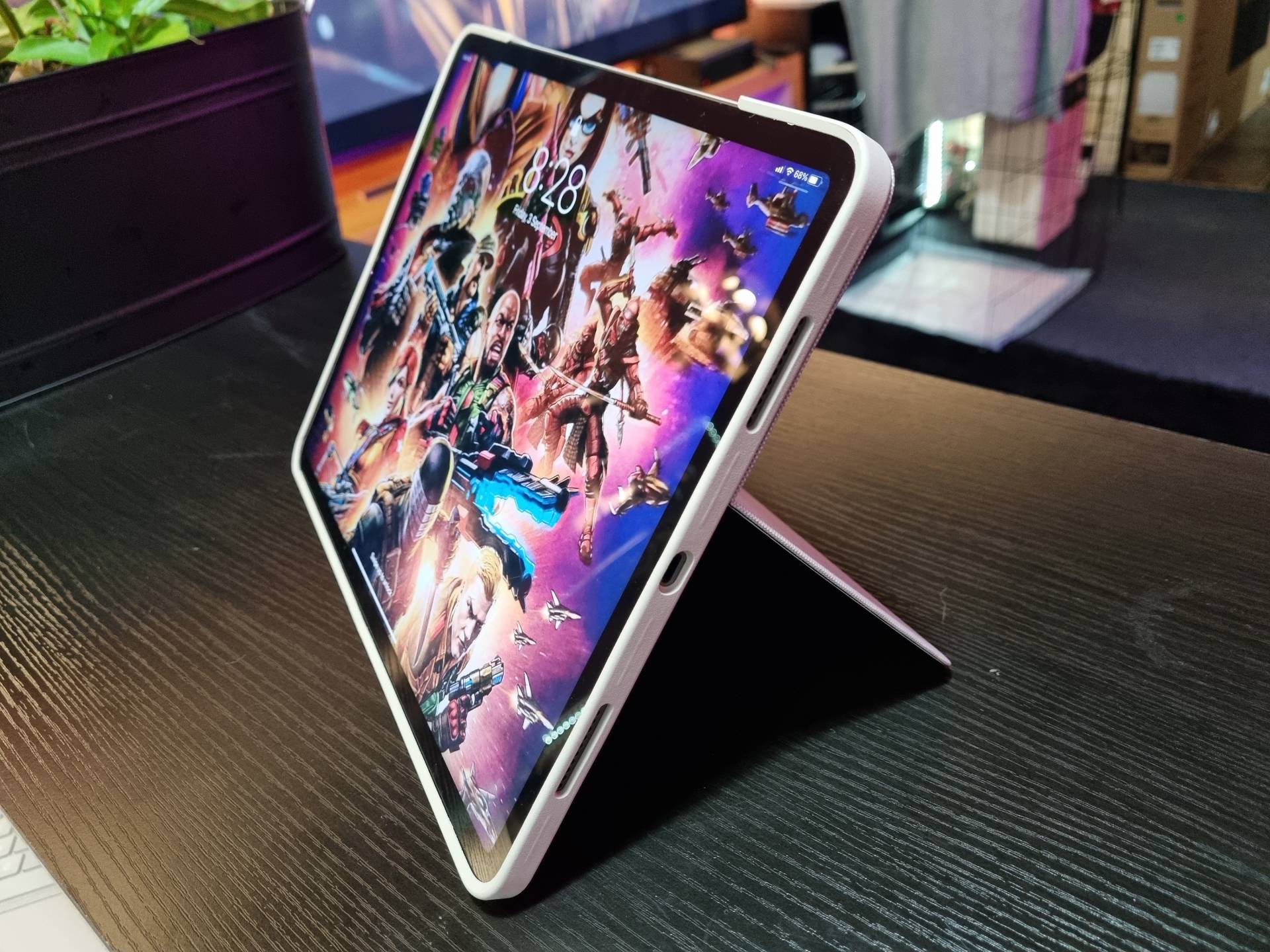 The rear of the case features a magnetic flip out stand so you can prop up your iPad for video calls, streaming visual media or vlogging.
The TouchPad Pro keyboard is what transforms your iPad in to a laptop like experience.
Fully backlit the slim chiclet full QWERTY keyboard with media and lighting controls has a trackpad with multi-touch functionality and click, just like we have come to know from a laptop or notebook.
There is no need to separately charge up the keyboard, it draws power from the iPad, yet doesn't appear to impact the tablet's battery life whatsoever.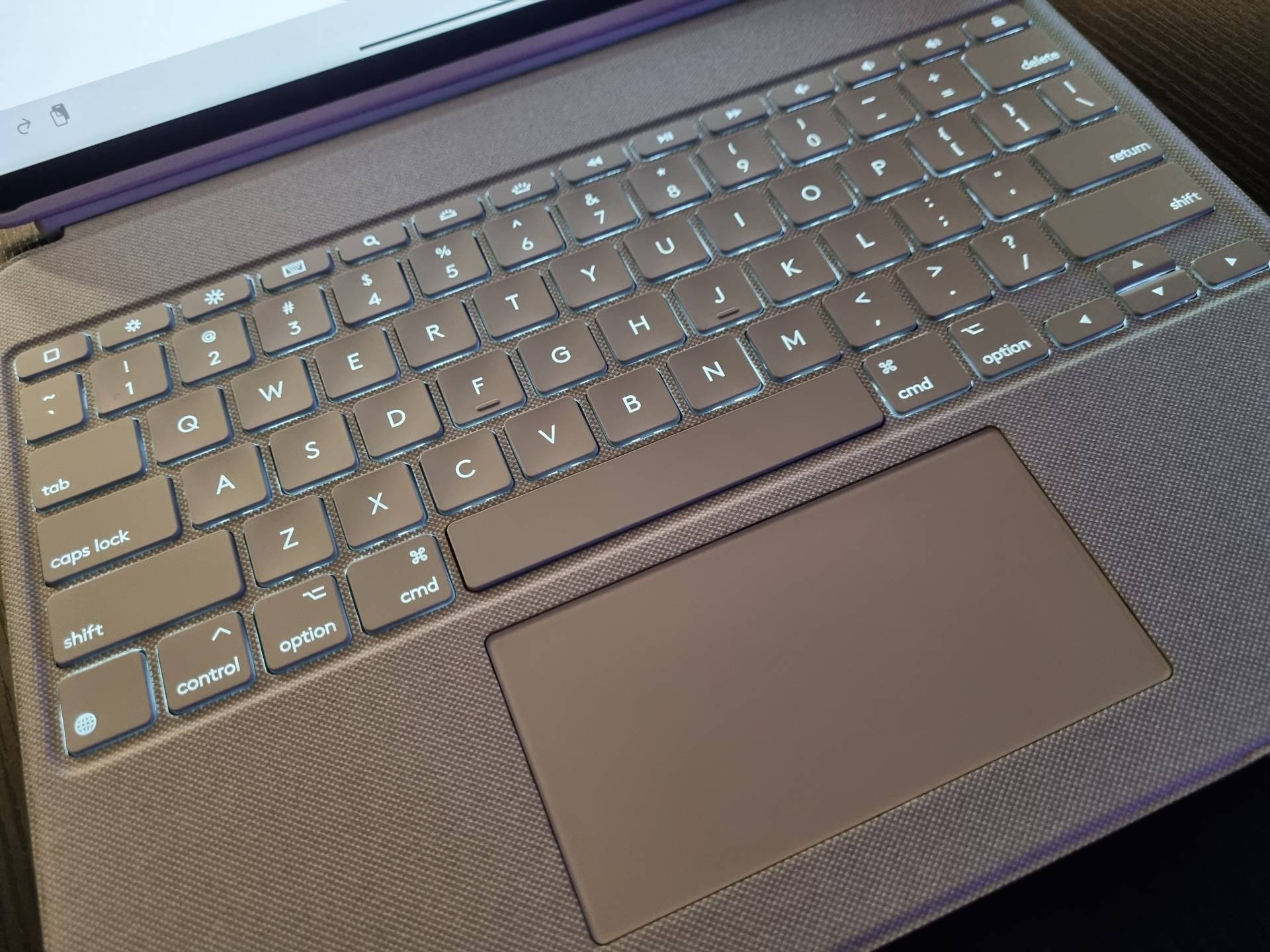 The iPad auto detects the keyboard, there's no need for fussing about syncing with bluetooth and installing through an app.
That said, there is an optional app available, but this is only to keep the firmware of the Combo Touch up to date.
By using the trackpad you'll get an on screen pointer. Open apps, close apps, clear the screen and using multi-touch go multi-window.
My iPad has three purposes in life; music and media streaming, gaming and writing stuff.
The Logitech Combo Touch ticks all boxes for me. Infact this review you're reading right now is being tapped out on the Combo Touch keyboard.
By removing the keyboard and using the rear flip stand i can play games and of course have Netflix and Shudder marathons.
The super light-weight keyboard attachment is magnetic and joins the case portion via small pins. You can opt you keep the keyboard attached and fold over as a front cover for your iPad.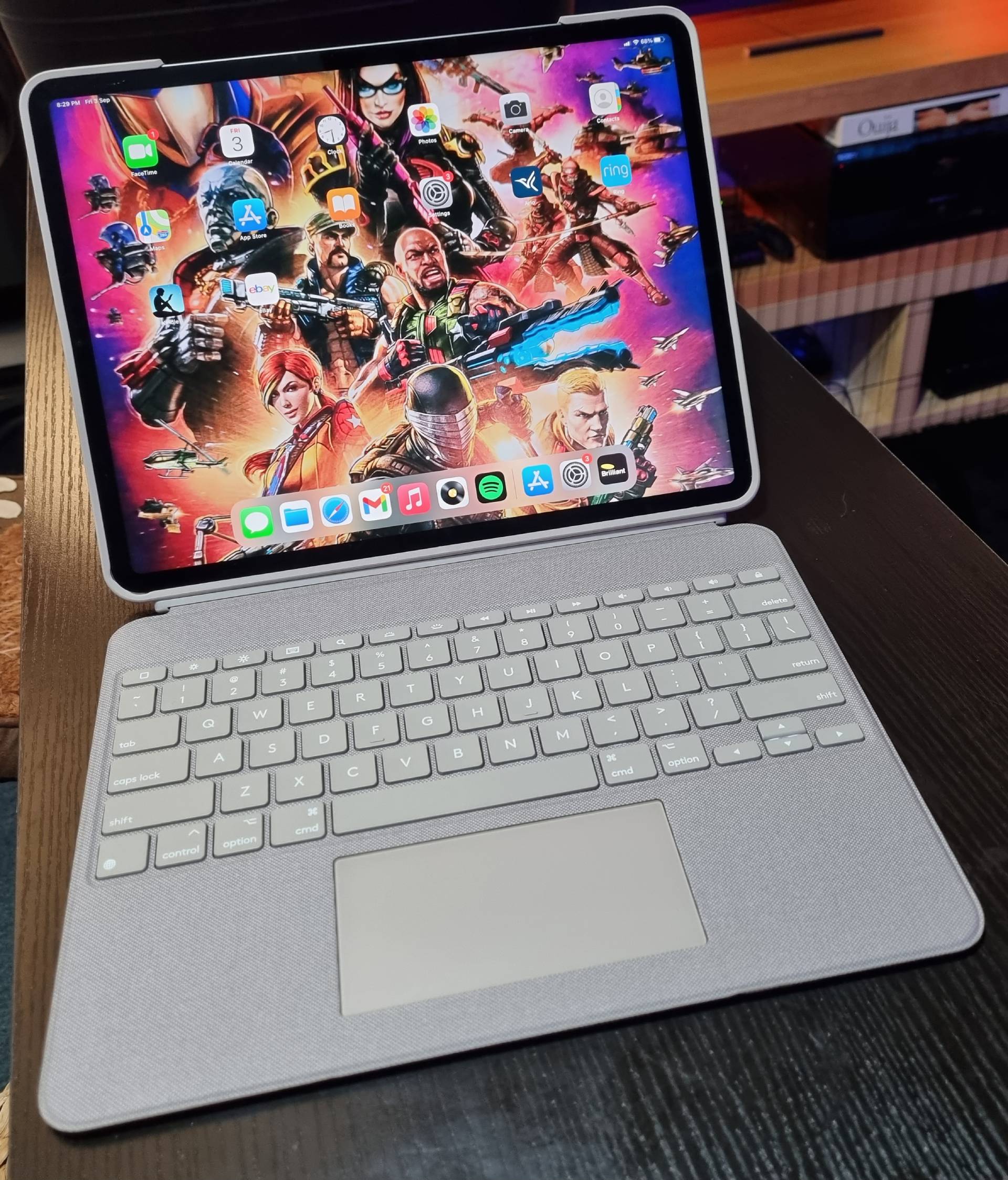 The Combo Touch is not an accessory – it's a necessity. Whether you use it at home or for business it fully brings out the potential that your tablet is capable of and ease of use is second to none.
Available in black or the new light grey, Logitech's Combo Touch is one of those enhancements you didn't know you needed until you use it.
And once you start with a Combo Touch you're not going to ever want to go back to life without it.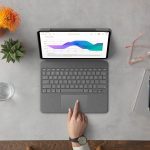 Logitech Combo Touch Review