Since the release of the Samsung Galaxy S6 Samsung have been giving options to owners of their high end devices to opt between two of their flagship smartphones.
A innovation that no other smartphone maker has done, a phone with no frame bezel and a curved screen.
With the recent release of the Samsung Galaxy S7 Samsung have continued this trend where those in the market for an upgrade can literally lic=ve their lives on 'edge'.
Recently we reviewed the Samsung Galaxy S7, so to not repeat the the details of that review, as the specs are pretty much the same, I'll go through what differences the Edge can offer from a standard S7.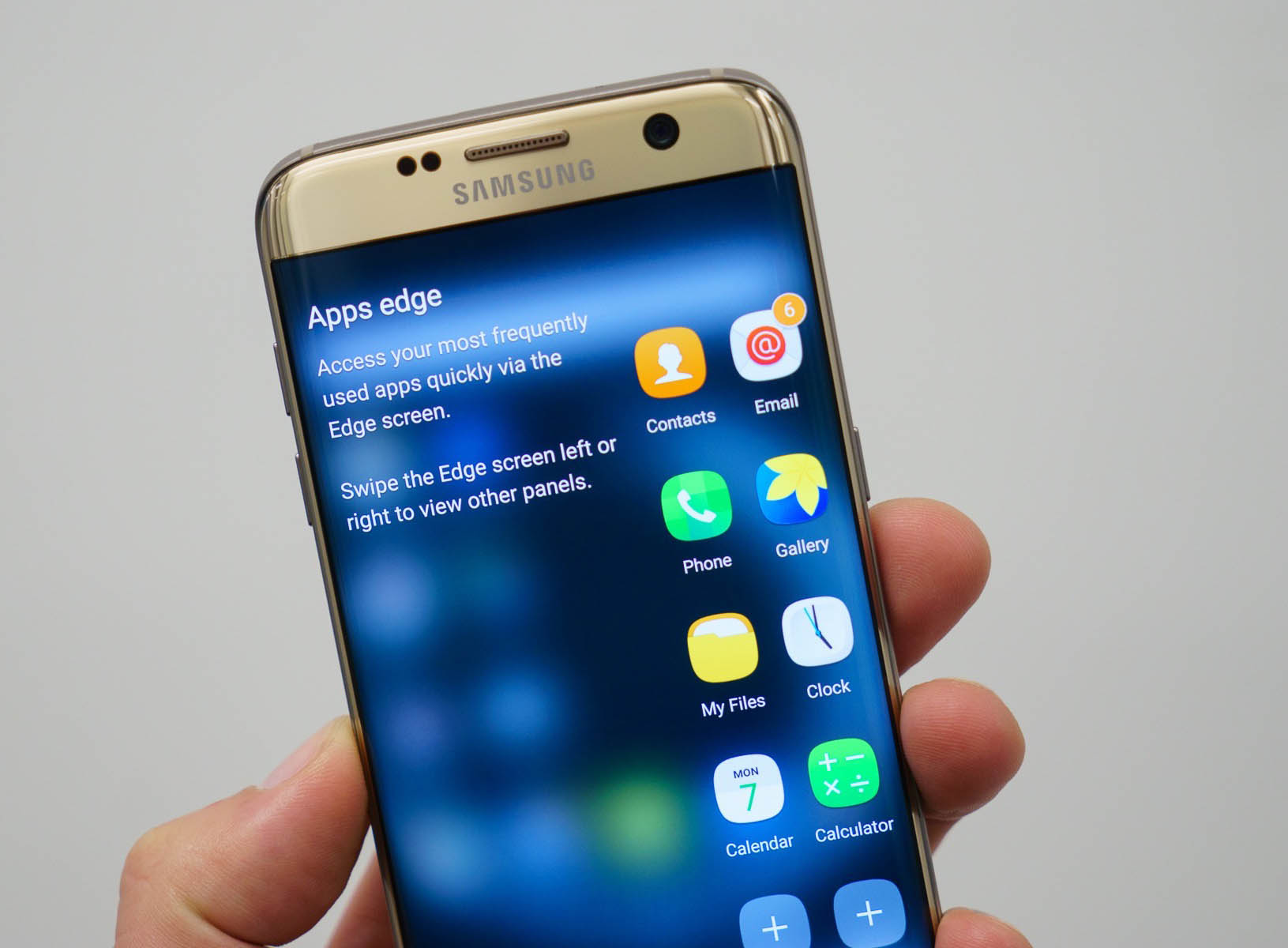 Predominantly and most obvious is the curved screen. This bleeds over the curve of the stylishly designed rounded corner device.
But asides from having a bit more screen depth and real estate, the Edge is apart of the phone, as say, the Home Button at the lower end of the device.
The S6 Edge enabled quick select functions, where you could have a limited number of Apps pinned to the Edge menu and this allowed you to quick select your most used or favourite apps with a swipe of the right hand side curvature.
The S7 is no different in this respect. But does give you more options. For starters, a double row of Apps can be pinned to the edge of the screen with an always there swipe function to pull that Edge menu up. But wait there's more…
Samsung have innovated the already innovative and now you can also pin shortcuts to the Edge menu. Want to send a text immediately? No probs, pin that to the Edge menu and immediately you have a new message to compose. Same goes for email, or anything else that you might want a shortcut, quick select for.
There are infact 'Edge Panels' some free, some paid that you can install and these will give you everything from Twitter Feeds through to Google Sticky Note Reminders and way, way more.
Not only this but also add quick news bits, notification s and such the like. The edge menu is what you want it to be. Customizable and tailored for you.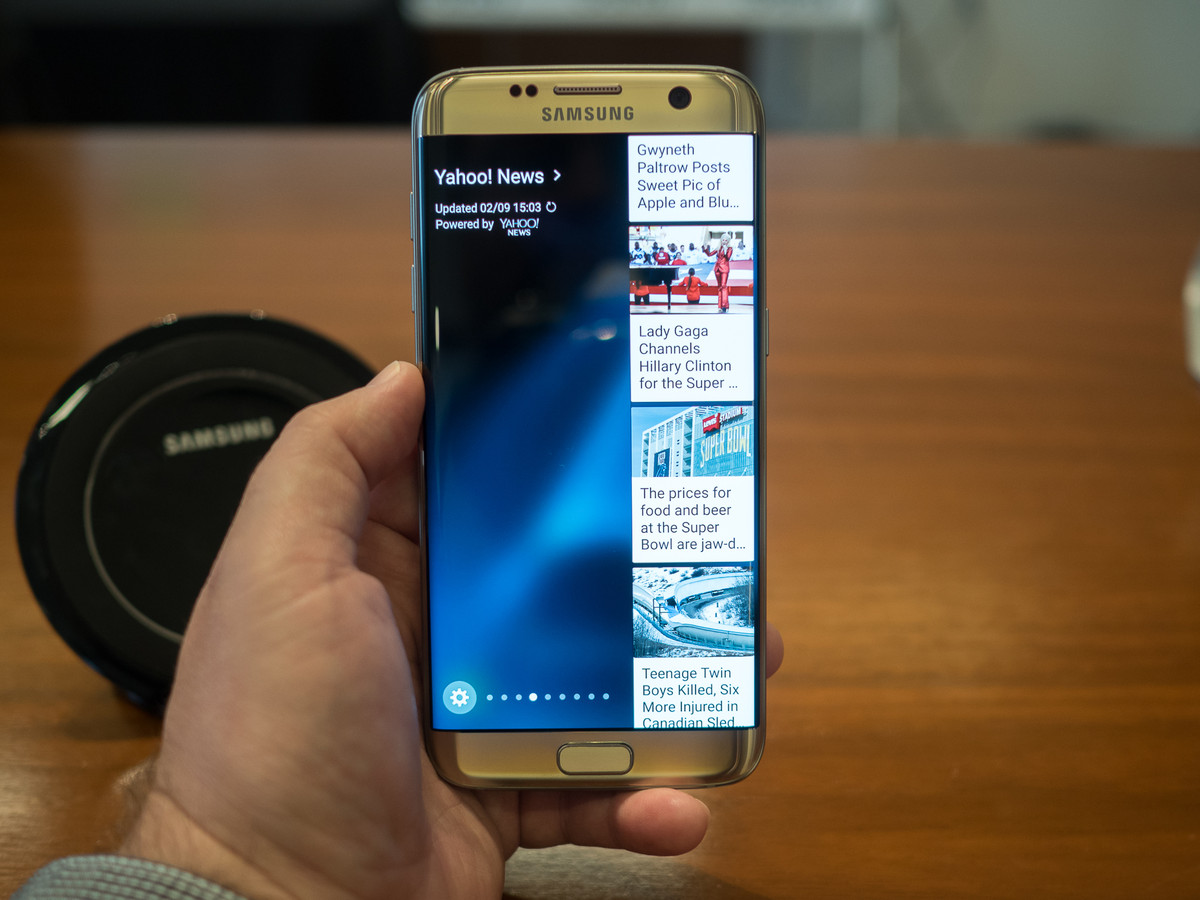 The Galaxy S7 Edge is on par with it's sister phone the S7 and includes all of the same bells and whistles and grunty hardware including a whopping 4GB RAM as standard.
Also included is the Microsoft Office suite and Onedrive for those that are inclined to make use of Microsoft's Cloud Storage (or were forced to make use of it when the microsd card functionality was removed from the Galaxy S6).
Of course as with the S7, microsd is back and is capable of handling expanded storage up to 200GB, and also has the same water resistant durability.
Still my favourite function of both handsets is the 360 Virtual photo. We explained this in the Samsung Galaxy S7 review, but to do a quick recap, you can take a pic while moving the phone around an object, then view that photo in virtual space on your Galaxy S7.
For me personally when it comes to smartphones, what stands out is when manufacturers continue to innovate. To not be afraid of trying something out, stepping aside from the crowd and breaking the norm.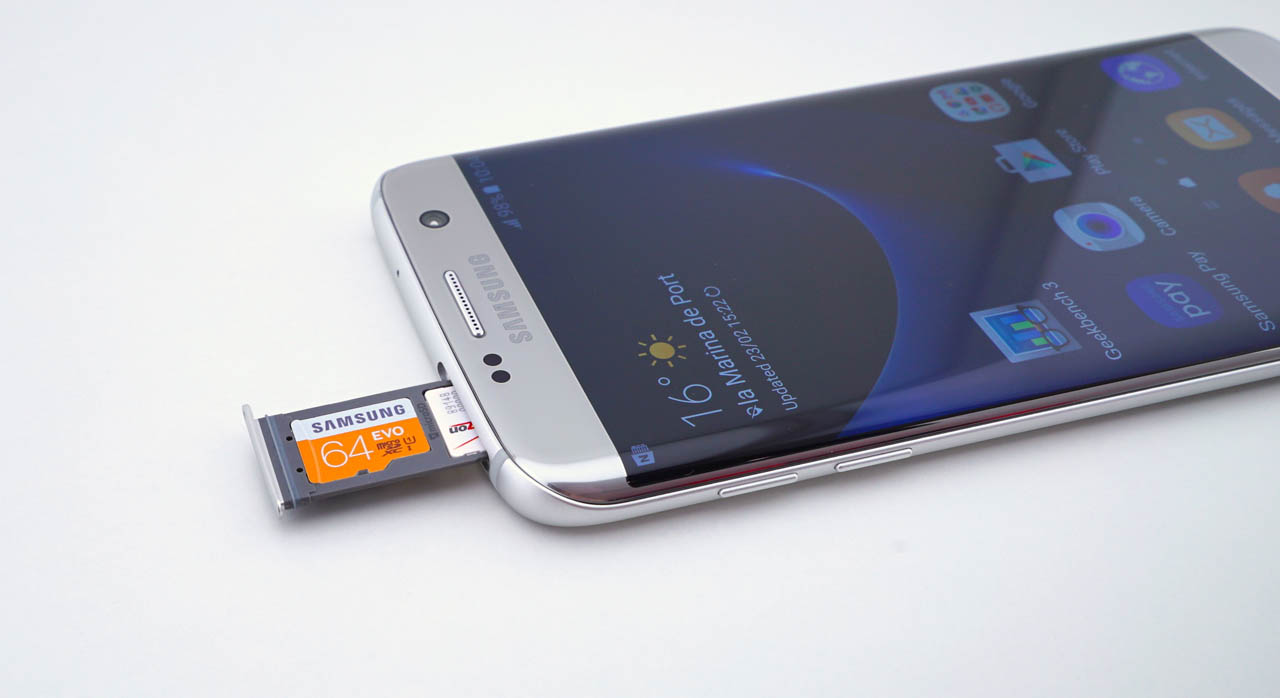 Samsung have always continued to do this and to this day and in future, still forge ahead with functionality and uniqueness that other high end device manufacturers are too afraid to do.
The Samsung Galaxy S7 surprisingly had a better battery life than the standard one. Giving approximately three days on standby with usual to medium usage.
Playing high end games or multitasking (which the Galaxy S7 is designed for) did cause the phone to heat up a little bit but nothing out of normality.
Released in 32GB through to 64GB and a varied buffet of colours, Samsung's Galaxy S7 Edge is the powerful, multi-functional and supreme smartphone of this year. Both the S7 and S7 Edge are fully compatible with Samsung's other initiatives, the Gear S2 and Gear VR.
You're not living a digital life, unless you're living life on the Edge.
*For more info on the S7 and S7 edge see Samsung's Official site HERE
Samsung Galaxy S7 Edge Review